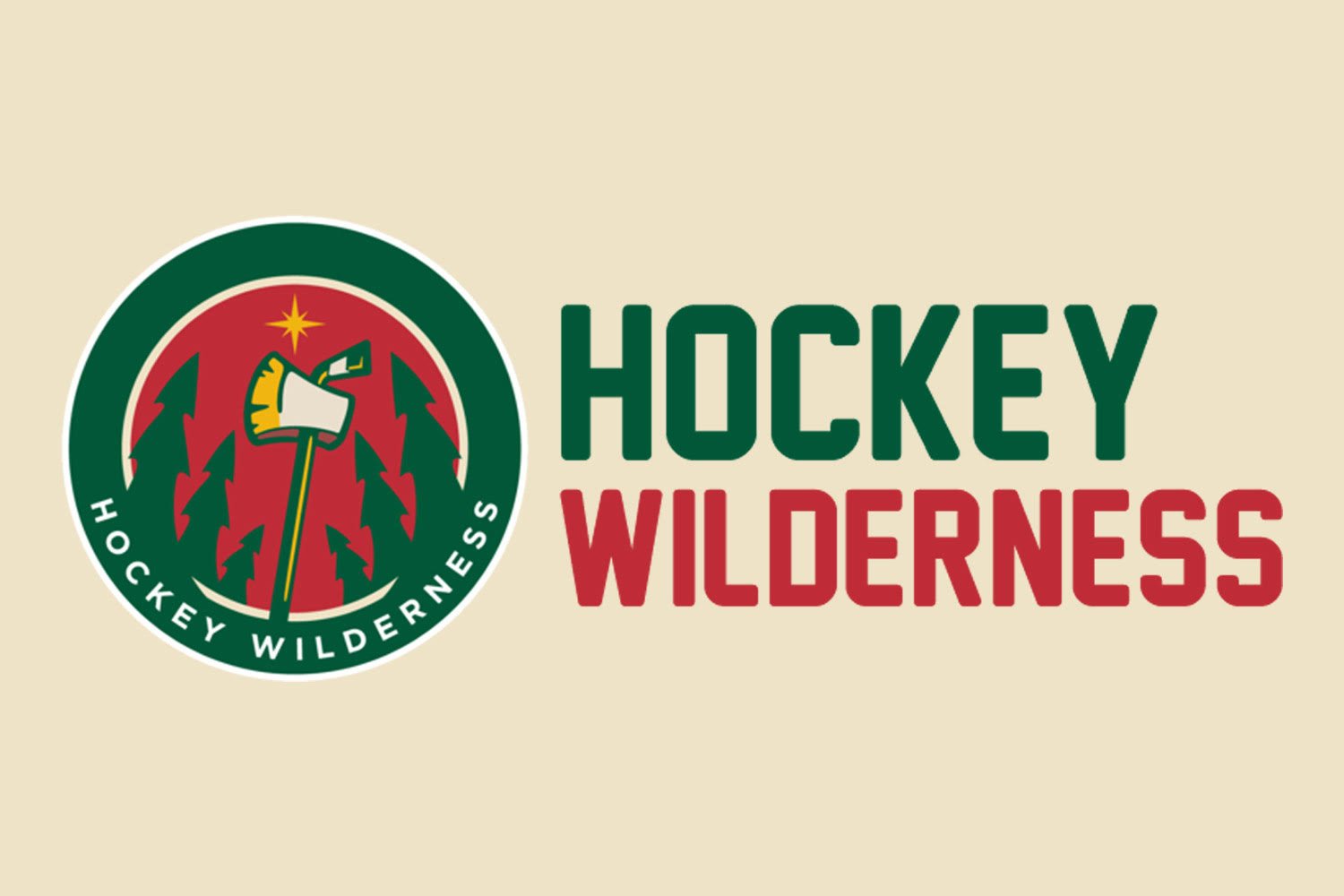 MINNESOTA WILD VS EDMONTON OILERS
7:00PM Central, Xcel Energy Center, St. Paul, Minnesota
TV: Fox Sports-North
Radio: KFAN 100.3 and affiliates
Streaming: Fox Sports Go app
I wish the unthinkable has happened. With four games remaining in the Wild's regular season schedule, Minnesota has lost one of the two guys that it couldn't afford to lose, and we may not see him again during this campaign.
Ryan Suter is now on the shelf with an apparent broken fibula, as he follows Jared Spurgeon and Gustav Olofsson into the infirmary. With three defensemen suddenly injured, Minnesota's previously deep blueline now looks quite thin, as half of the defensive corps is now made up of guys that spent a significant portion of the season in the AHL. Carson Soucy is the latest to get the call, as he will try to fill in a small portion of the gap that has now been left. Making his NHL debut tonight, Soucy will likely slot right in on the third pairing, as Jonas Brodin will be elevated to reunite with his buddy, Matt Dumba.
Dumba—who played arguably his best game as an NHLer on Thursday night—said after that contest in an interview with NBCSN that the team is clicking at the right time, something that hasn't happened before. He was absolutely right in the moment, but that was before losing Suter for what may end up being the entire playoff run. The team will now rely heavily on Dumba as the top guy expected to carry the load offensively, while also playing huge minutes and shutting down opposing teams' top players. That's also something that hasn't happened before.
Dumba and Brodin will get a good first test as the team's top pairing this evening, as together they will undoubtedly see plenty of Connor McDavid. 
According to playoffstatus.com, there is a scenario in which the Wild can clinch a playoff spot tonight, which requires a Wild victory and a regulation loss by the Avalanche. Most likely, though, Minnesota needs a couple more victories to lock up a spot, so it better adjust to life without Suter very quickly.
EDMONTON OILERS
This obviously hasn't been the season that Edmonton faithful would have hoped for after an impressive run to the playoffs last season elevated expectations. But this is unfortunately just the latest in a series of embarrassing follies that has lasted more than a decade for this franchise.
But make no mistake, a team that features guys like McDavid and Leon Draisaitl can still very much hurt you, and Edmonton did just that the last time these teams faced one another. That night, McDavid—who has mostly been held at bay by the Wild during his career—scored two goals and added an assist in Edmonton's 4-1 victory over Minnesota.
The Oilers are unsurprisingly led in every offensive category by McDavid, who has once again earned attention as a Hart Trophy candidate, even though his team has fallen well out of playoff contention. The lightning-fast and ultra-skilled 21-year-old has somewhat quietly potted 41 goals and surpassed 100 points for the second time in his three-year NHL career. He leads the NHL in points and is fifth in goals, so if the Oilers would have been a good team this season, he would have likely ended up the Hart winner for the second year in a row.
Edmonton has been dragged down by a lack of scoring depth behind McDavid, Draisaitl (24-44=68), and Ryan Nugent-Hopkins (22-23=45), coupled with poor play on the backend, from the goalcrease out through the blueline. In 64 games this season, Cam Talbot's GAA is higher than a 3.00, and according to hockey-reference.com, he has only registered quality starts in 46.9% of his opportunities.
The wheels are off the wagon in Edmonton, as the Oilers have lost four games in a row. Nonetheless, they have a huge opportunity to play spoilers on the Wild tonight.
STORYLINES
Soucy is an interesting call-up for the Wild, especially considering that Zach Palmquist—who has four seasons of pro experience—has reportedly been doing a lot of things right in Iowa this season (according to our good friend @DSM_Captive). At 23 years old, Soucy has less than one season of professional hockey under his belt, though Minnesota's brass definitely liked what Soucy showed in Training Camp. Soucy was one of the last cuts that Minnesota made prior to the season, and had Minnesota not had guys like Kyle Quincey under contract, Soucy may have gotten an NHL shot much earlier this season. The UMD alum has a goal and 14 assists in 67 appearances for the AHL Wild this season, and is a big body at 6' 4" and 210 pounds. He can be successful by simply playing a sound game fundamentally, in the way that Nick Seeler managed to slide onto the NHL roster and immediately proved himself to be a reliable defender. 
The story of tonight will of course be how the Wild responds in its first game since losing its outstanding top defenseman. What can't get lost in that shuffle, however, is that the Wild badly needs to rack up a couple more victories to close out the season. It plays tonight at home, then goes on the road to face three California-based teams that are all battling for playoff positioning. Minnesota can't go down to the wire to get itself into the playoffs, so it better figure out a way to win tonight, as things will get a lot more comfortable for this team if it can manage to do so. 
This is a gigantic game for the Minnesota Wild, so every player will need to step up to collectively figure out a way to win this one.
INJURIES
It pains me to write this, but Suter is out with an apparent broken fibula. Also no Jared Spurgeon, Gustav Olofsson, or Luke Kunin.
For Edmonton, top defenseman Oscar Klefbom is out with a shoulder injury. Nugent-Hopkins and Matthew Benning are also questionable, according to Rotoworld.
The Gamethread will post at 6:30PM Central. Below are the projected lineups, thanks to DailyFaceoff.com. Thanks for reading!
WILD DEFENSIVE PAIRS
Brodin // Dumba
Seeler // Murphy
Soucy // Prosser