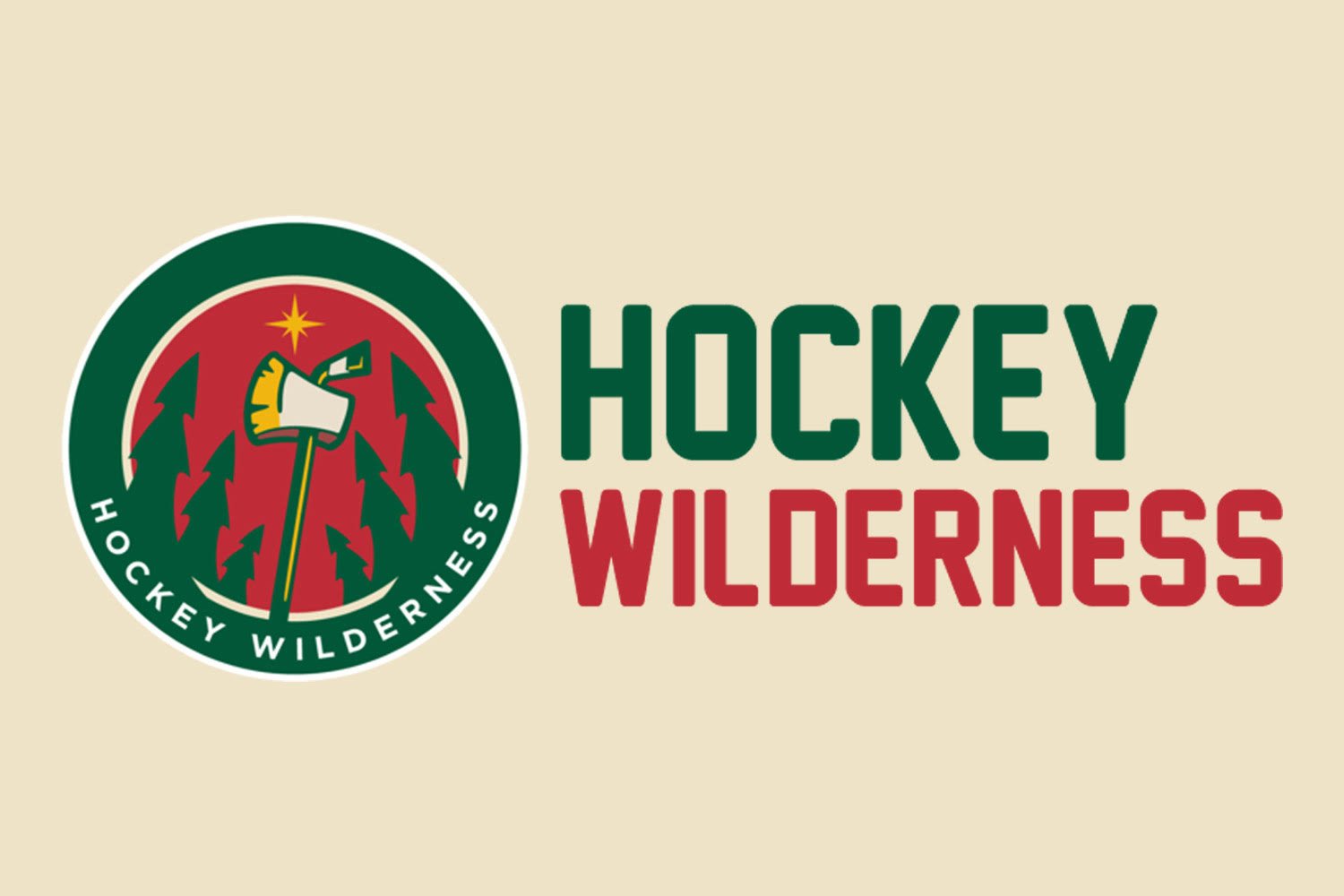 Saturday night hurt. After dancing the macarena, having a few brews, and enjoying all the amenities a Wichita, Kansas wedding had to offer, I was riding high. I settled into my Air BnB to watch a little Iowa Wild action on a shoddy WiFi connection with the good guys nursing a 2-1 lead; just their second lead going into the third period all season.
It was a back and forth affair that ended in a 5-4 overtime loss and a one point weekend. After the loss, Iowa finds themselves looking up at every Central Division team with the second lowest point total among AHL teams with nine games played, one of three teams without a road win, and the third lowest power play efficiency at 8.2%.
After the first five game segment ending 2-3-0, their second segment isn't looking so hot at 0-2-2 as San Antonio comes to town for the final game.
The good news is this: though they're in the cellar, only four points separate Iowa from second place Milwaukee, a win would match the point total from the first segment, and the Minnesota Wild are getting healthy which points to some talent coming back down I-35 (though probably bad news to them).
San Antonio (Colorado Avalanche/St. Louis Blues) will arrive in Des Moines owning the second best record in the Pacific Division and fired up following a 5-3 loss to the petulant San Diego Gulls (Anaheim Ducks).
Top Performers
San Antonio - Points
If you're in tune with the prospect racket, you'll notice a few things about this particular list. First being that the three of the top five scorers for the Rampage are part of the St. Louis Blues organization and two on this list are under contract with the Colorado Avalanche.
Kostin is the most notable as St. Louis' first round pick in the most recent draft. He had played in three different Russian leagues the previous season and only has eight KHL games to his credit with Dynamo Moscow to the tune of zero points and twenty seven PIMs. He has six points through eight games and has been held scoreless in each game that he doesn't tally a shot on goal. His most veracious game came against San Diego with three SOG as had no more than one in the previous five contests (0 SOG against Ontario and San Jose).
Blais was a forty points contributor (26G/17A, 43 pts) with the Chicago Wolves last season as a rookie and is setting a decent pace to start 2017-18. He has contributed those six points in just four games played for San Antonio, and an assist for St. Louis in a four game call-up. The 21-year-old from Montmagny, Q.C. scored a goal in the 5-3 loss to San Diego last weekend.
Schmaltz and Colborne are starting off the year well on the final year of their respective contracts with their respective teams. Schmaltz appears to have the most upside having spent time in the NHL last season, though he's getting close to a dangerous age in an organization that already has six defensemen under contract at the NHL level through Summer 2019.
Leading scorer, Agozzino, was sent back to San Antonio this week after a brief call-up with the Avs with Colin Wilson and Gabriel Bourque both going down with injuries. The 26-year-old didn't even dress for their game, a 6-3 win over Chicago, before being sent back down.
Iowa - Points
Beck had the only goal for Iowa, and a late one at that, in their 4-1 loss to Tucson on Friday night to extend his goals scored streak to six games and his point streak to seven. Despite the Wild putting together four goals the next night, Beck was unable to have a hand in any of them and his streaks came to an end. He's been a huge contributor on the forecheck, providing a tenacious, below the net presence.
Lalonde has used Menell virtually everywhere lately. The Woodbury, Minn., native started the last three contests with Nick Seeler as the defensive-defenseman. The rookie d-man has also been playing on both the power play (one of the worst in the league) and on the penalty kill (one of the best in the league). If you want to call it a talent, he's very good at playing the puck off the glass on the PK. His power play goal Saturday night was his first goal since October 8th, snapping a two game scoring "drought".
San Antonio - Goalies
The Rampage have been trying to get both parent organizations into the mix by starting each of their AHL-level goalies. Ville Husso was called up by the St. Louis Blues on Saturday morning meaning that Martin started both games this past weekend in a 1-1-0 split.
Martin was drafted by the Avs back in 2013 (3rd round, #63) and has been making starts in the system since 2015. The 22-year-old from Oakville, Ont. made three starts for the Avalanche last season, though it was a baptism by fire as he had a GAA of 4.35 and a SV% of .865.
To replace Husso, San Antonio called up Joe Cannata from the Colorado Eagles of the ECHL. A former stand-out at Merrimack College, Cannata relieved Martin after he surrendered five goals on twenty shots and held San Diego scoreless in the third period of the 5-3 loss last Saturday.
Iowa - Goalies
Svedberg started his eighth straight contest for Iowa last Friday night, which is a franchise record. Though his name has been etched in the books, the stats that come with it are less than stellar. He's teetered around the .900 SV% all season as Vay has been left riding the bench. The eight game start to this season is only one point better than the 2014-15 squad that went 2-6-0 to start the season under Kurt Kleinendorst.
Vay finally got the call from the bench and got his first career AHL start, though it ended in a way that he probably didn't hope. Iowa extended their lead to two in the third period Saturday night, only to see Tucson answer with two consecutive scores. O'Reilly regained the lead, but the Roadrunner offense was able to get one past the Budapest-native with a shade over a minute to play. Ryan MacInnis was able to beat the rookie netminder on Tucson's only shot attempt over three minutes into OT.
Last season's number two, Steve Michalek, is currently in Rapid City (ECHL) on a conditioning stint. This past weekend he went 1-1 against the Colorado Eagles with a GAA of 4.07 and a SV% .840. Not exactly numbers to write home about, but he was also in the last round of cuts at Minnesota's camp before taking two weeks off to tend to a personal issue.
Game Plan
Get hot and stay hot. Iowa hasn't been able to put together a solid three periods of hockey all season. Through nine games, Iowa has led the SOG total five times to start and has lost every one of those contests. They've only had back-to-back periods with the majority of the shots twice: the first game of the season (first two periods) and the most recent game (first two periods).
Through nine games, Iowa has only held a lead going into the third period twice. Once was the shutout win over a clearly struggling Ontario team that has one win to start the season (one of only two in the whole league). The second time was last Saturday where Iowa was able to build on their 2-1 lead with an early third period goal from Kloos, but I can only talk about how that ended so much.
Puck drop will be at 7:00 CST from Wells Fargo Arena.