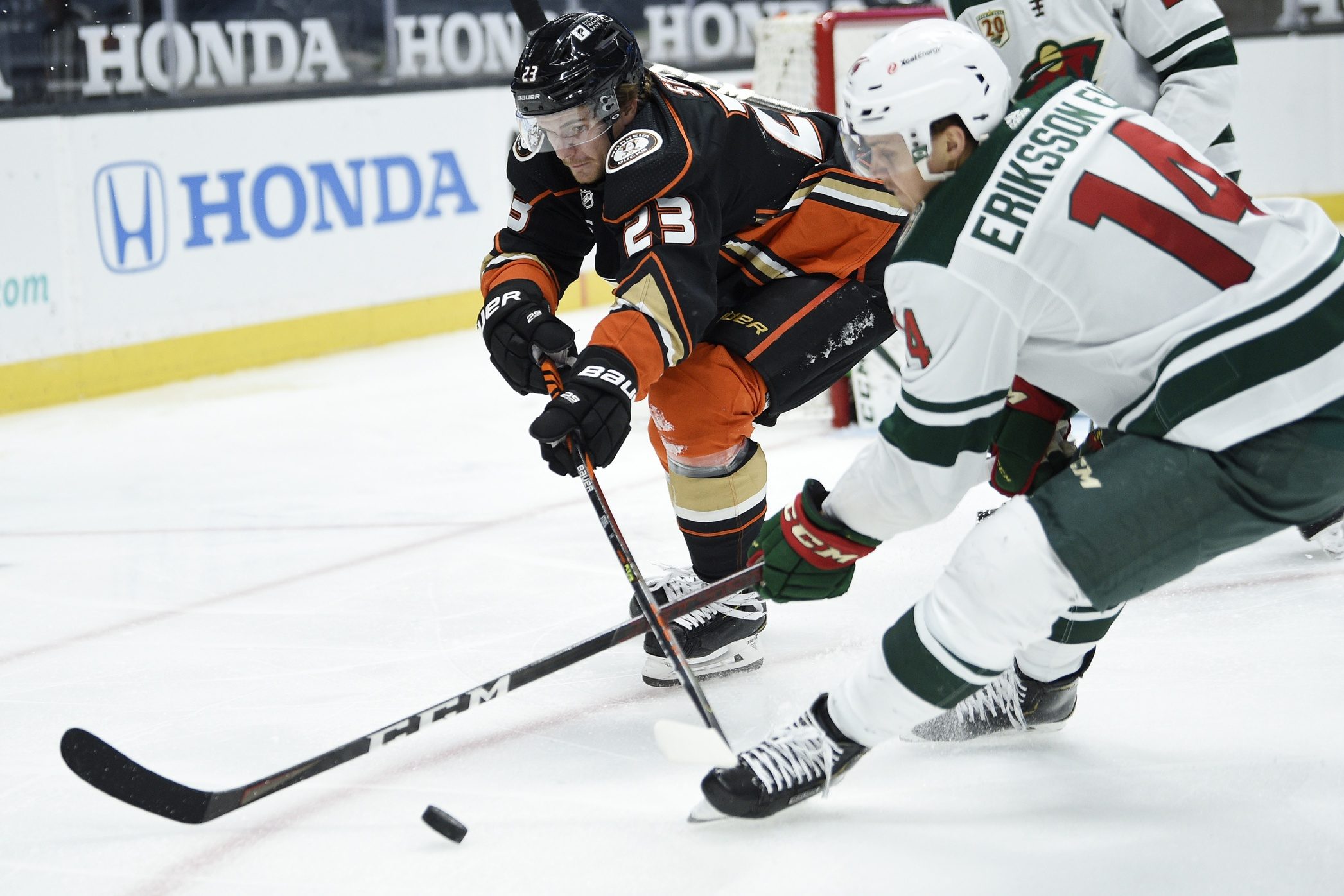 How will the Minnesota Wild's lineup shake out next season? No one really knows. That sounds absurd, given how stable the line combinations were in the second half of last season. But there are so many potential ripple effects that things are truly up in the air.
Where does Marco Rossi land, for example? Right now, he's generally tabbed for second-line duty with Matt Boldy. If Rossi isn't quite ready for prime time, though, what happens then? Or hey, what if Rossi is so good that the team wants him centering Kaprizov? Would Ryan Hartman fall to the second line? Third?
That's just one potential domino to fall. Who will fill in for the injured Jordan Greenway alongside Joel Eriksson Ek and Marcus Foligno? Would the Wild break up that duo in Greenway's absence? What if they like whatever new combination forms from this?
The Wild need to be prepared for anything, really. Unfortunately, their salary cap situation limits their options of what they can do. That's why you've seen Minnesota grab so many forwards who can play many roles, which is where Sam Steel comes in.
Steel was a former first-rounder for the Anaheim Ducks. He looked like a top prospect for a hot minute, notching a mind-boggling 50-goal, 131-point season for the WHL's Regina Pats in his Draft+1 season. The last WHLer to hit those figures in their Draft+1 season was... Jarome Iginla in 1995-96.
But then Steel's production stagnated the following year with just 33 goals and 83 points in 54 games. Maybe he just needed a new challenge? He got it in the AHL, scoring 20 goals and 41 points in 53 AHL games. But once he got to the NHL, things slowed down considerably.
In 187 NHL games, Steel has just 24 goals and 65 points. So why are the Wild interested?
Well, look at who he played with in Anaheim. The answer is: everyone. Last season, for example, he played over 5-on-5 minutes 100 minutes with six different Ducks forwards. He would have hit that mark the previous year if not for the 56-game season. Then the season before, he had five teammates he played more than 100-plus minutes.
That perhaps hasn't helped him find consistency, but it shows he can play any role. Do you want him to play with skilled players? Great. He's teamed up with the likes of Troy Terry. How about a two-way role? Sure thing, he played with Jakob Silfverberg and Isac Lundestrom. A grinding role? He's played with big hitters like Max Jones and Nick Ritchie.
It's exactly what Minnesota needs: options on a shoestring budget. With Steel, Minnesota now has four Swiss Army Knife forwards. Steel, Hartman, Freddy Gaudreau, and Tyson Jost are all versatile, able to play forward or the wing.
The Wild have lacked any center depth historically. Now, they have insurance if Rossi, Eriksson Ek, or even Hartman get injured. And when it comes to contingency plans, the more the merrier, especially when they cost $825K, as Steel does.
But where does Steel fit into a full-strength lineup? That's a good question because Steel is competing against guys whose games are very similar. Steel is Spiderman, pointing at Jost's Spiderman, who's also pointing at Gaudreau's Spiderman.
There's a long climb for him to jump either of those guys in the lineup, let alone Hartman, Rossi, or Eriksson Ek. Gaudreau's got Evason's trust completely, and he brought strong defense and a transition game to Boldy's line last season. He's a leading candidate to start on a line with Rossi and Boldy, either at wing or center.
Then there's Jost, who shares interesting parallels with Steel. Both were first-round picks in 2016, with Jost going 10th overall and Steel at 30th. They're the same age, and both have underwhelming numbers relative to their hype. Now they are on their second team, slugging it out in a numbers game.
Jost was underwhelming in a mostly fourth-line role last season. He flashed speed and skill in the rare chance he got an opportunity.
Let's not kid ourselves, this is an incredible showing by Kaprizov, skating around the offensive zone effortlessly. But if we're giving Hartman credit for being able to finish Kaprizov's incredible plays, you've got to give Jost credit, too. What can he accomplish if he finds himself on the receiving end of plays like this from Kaprizov or Boldy?
Steel's value, at least in Anaheim, was mostly related to his transition ability. Steel entered the offensive zone with control 57% of the time, a solid rate, but one that trails, say, Gaudreau. His entries were also slightly below-average when it came to producing scoring chances, though that could be a product of the low-scoring Ducks.
But that's also kind of the problem; Steel was part of the reason Anaheim didn't score. Steel isn't a shooter in the NHL, averaging under 5 shots per hour at 5-on-5 for his career. That'd be one thing, except Steel isn't exactly a playmaker, either. He's about average when it comes to assisting on shot attempts. Still, like Jost, Steel occasionally flashes the skill that made him a top prospect.
Will this be the best environment for Steel to thrive? As with Jost, probably not. I'm sure both players would love a clear shot at an opportunity rather than having to survive another numbers game with a different organization.
But the Wild can't be concerned with that. At least, not overly so. They must address their needs and priorities, and Steel helps them do that. The same numbers game that's a disadvantage to Steel and Jost is an advantage for them. With competition for these roles, they'll be able to plug and play these Swiss Army players even in the event of multiple injuries. How that shakes out, exactly, depends on those players.