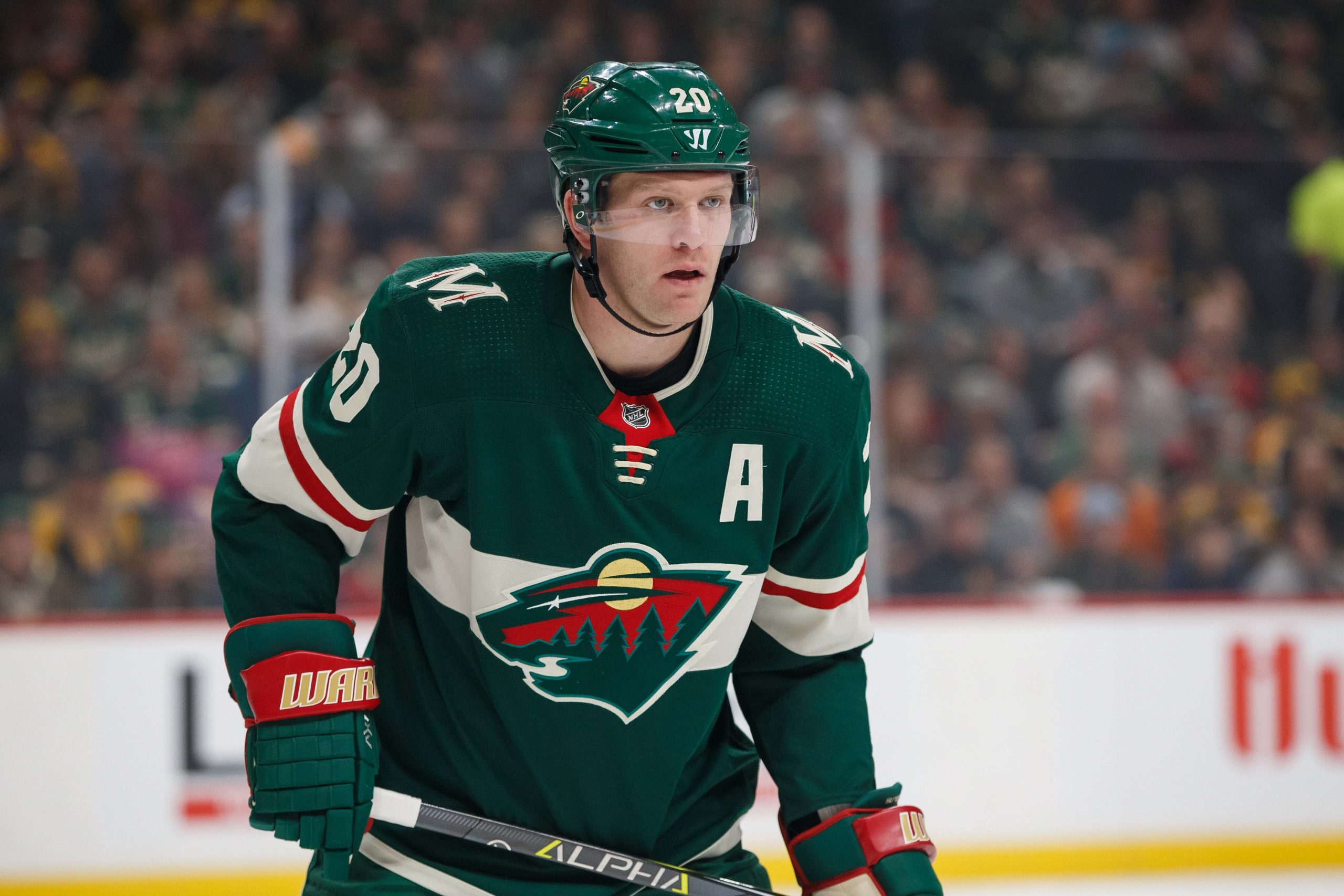 Bill Guerin has made it clear that he doesn't regret buying out Ryan Suter. It's easy to believe him. There's nothing to suggest the contrary, and every move he has made so far has been well calculated. But it is still perplexing that he decided to move on from a player who can still hold his own on the first pair. Suter is obviously on the decline, but he's still a solid defenseman who most teams would desire, even at 36 years old.
There were plenty of teams interested in his services in the aftermath of the buyout, so there was no shortage of suitors for his services. The Dallas Stars heavily pursued Suter and signed him to a 4-year, $14.6 million ($3.65 million AAV) contract. The conditions also include a no-move clause. That is a significant investment in Suter, especially at this point in his career.
The contract is further proof that he is still a quality top-pairing defenseman. The biggest reason why there have been no signs of regression in his game is in part to his playing style. He's a stay-at-home defender who utilizes positioning and stickwork rather than putting his body on the line. His style has always set him up for long-term success, which is why he's still playing better than most players would at his age.
Sure, his point production slipped this season, he has lost a step, and he's not the same player he was when the Wild signed him. But the eye test tells us he can still play.
Suter is still a minute-munching defenseman who can drive play on special teams while still being effective at even strength. Surprisingly, he actually ranked as the 36th most valuable defenseman by wins above replacement this past season, which is why it was unexpected to see him get bought out.
There are certainly reasonable explanations why Guerin felt it was better for the Wild to buy out the remaining four years of his lucrative contract.
If the Wild were ever going to buy out the remainder of Suter's contract, this was the best time to execute it because of the cap relief that would come with it. It makes sense if they think he is going to decline over the next few seasons. Now, they don't have to witness what happened to Zach Parise a second time.
The issue here is that it is unlikely the deal would have been a burden before its final year, short of a severe downward trajectory that came out of nowhere. Suter is projected to be a top-pairing defenseman next season, a top-four the following two years, and a bottom-pairing defenseman in the final season. If he plays as he's projected to, it becomes a colossal mistake for an organization that has become bargain shoppers through the cap-strapped years ahead.
But Guerin may have done it because is it marks a new era. He can put his stamp on the team. Mikko Koivu, Parise, Mikael Granlund, Jason Zucker, Nino Niederreiter, Charlie Coyle, Suter, and Devan Dubnyk are all officially gone.
Furthermore, cost certainty is another point. They can do business as usual and know exactly how much they can spend moving forward. The Wild don't have to worry about facing cap recapture penalties in the future if he retires prematurely for non-injury reasons. Even if he were willing to waive his no-move clause, trading him with salary retained or for the purpose of a buyout would be risky because of the possibility of penalties. At least the Wild know how much they can spend moving forward.
The problem with this is that they could have just kept him on the roster, as he should have been able to continue to be a top-four caliber defenseman for at least two or three of the remaining four years. Now, instead of potentially having one cap restrictive season, the Wild will be cap-strapped moving forward.
Was it really worth buying him out?
The Wild got significant cap space this offseason but have not utilized it.
The additions of Alex Goligoski, Dmitry Kulikov, and Jon Merrill should alleviate the pain from the departures of Suter and Soucy, but they still didn't improve. At best, they're as good as they were before the buyout.
They could have re-signed Kirill Kaprizov and Kevin Fiala without buying out Suter, and there were other cost-cutting measures without having to enter pending cap hell. The Dallas contract proves they made a mistake.