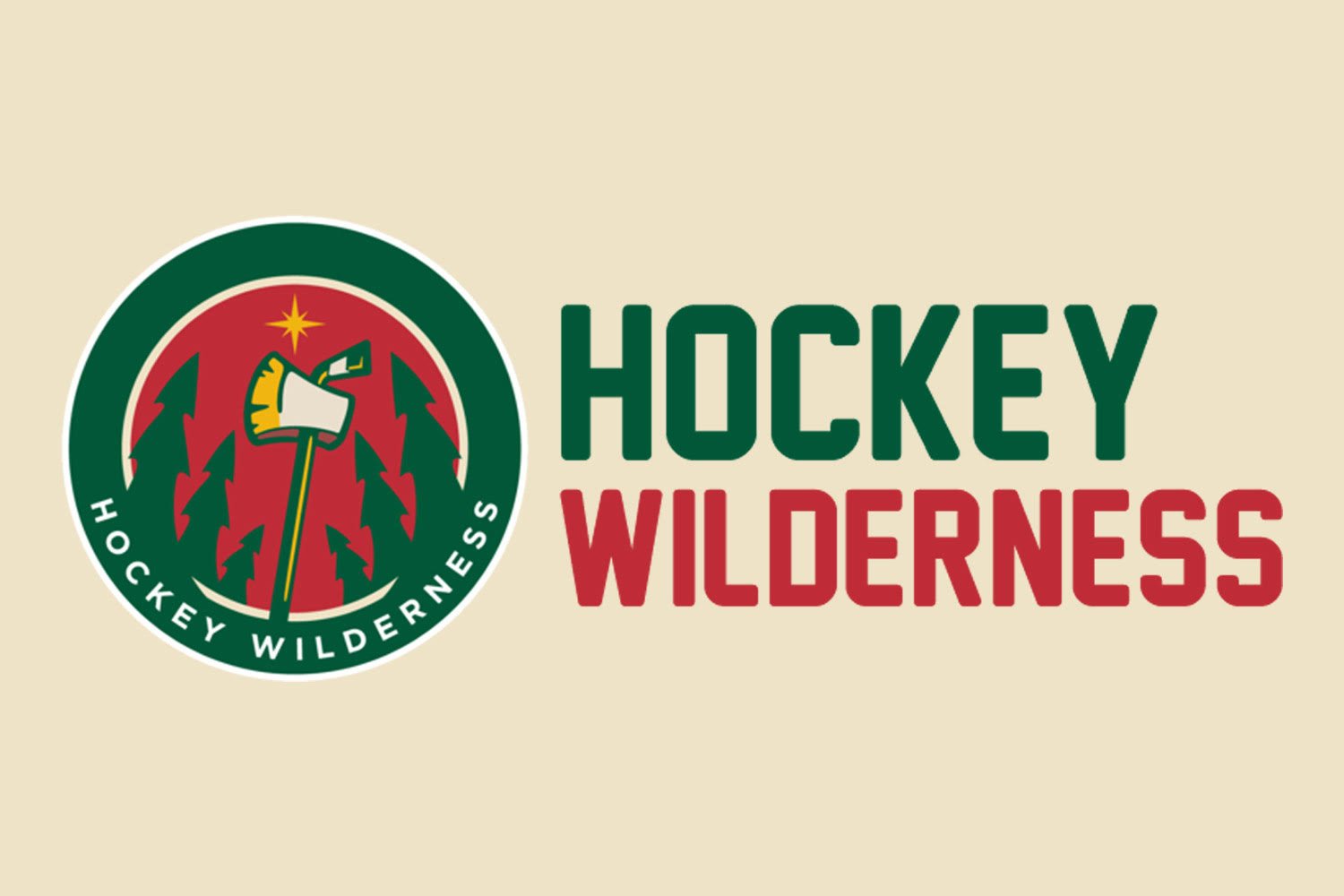 Ever since July 4th, 2012, Ryan Suter's play has been overshadowed.
In those 6 years, Suter has been a workhorse for the Minnesota Wild, logging huge minutes without hardly ever missing a game. He's been regarded as one of the best defensive defensemen in the game while also chipping in 47 points per 82 games during that time.
But to many, the man who wears #20 for the Wild is defined by two numbers: 13 and 98.
That represents the term and worth of the contract Craig Leipold signed him to back in 2012. 13 years, 98 million dollars.
At the time, it was the biggest contract handed out to a defenseman. Even 6 years later, Suter's cap hit is the 6th-largest among defensemen ($7.54M).
The expectations created by that have made Suter a disappointment to some in the State of Hockey, and a punchline to some fans nationally. This is despite Suter finishing in the Top-10 of Norris Trophy voting every year, including a runner-up finish in 2013.
Generally, Suter is regarded as a second-tier defenseman in the NHL. He doesn't rack up points in the way players like Erik Karlsson or Brent Burns do. And when you look at defensemen with the reputation of being "two-way" players, guys like Victor Hedman and Drew Doughty are seen as a grade above Suter.
If you focus on all that, you might also come to the conclusion that Suter, while still a top-pairing defenseman, isn't quite worth his contract.
And you'd be wrong.
Suter is still going strong, even 6 years into that gigantic contract. What's more- at age-33, he's perhaps turned in his finest season ever.
Let's start with his great defensive game, something that's been a constant throughout Suter's Wild tenure. At first blush, it may not look like Suter did particularly well defensively. Out of the 170 defensemen who played 750 5-on-5 minutes, Suter allowed 57.8 shot attempts per hour. That was just the 89th-best in the league.
He didn't fare any better in terms of slowing down shots on net. Suter conceded 31 shots per hour, ranking 94th in that same group.
So why would I call his defensive game "great", then?
Because the amount of shots Suter allows isn't nearly as important as the quality of shots he allows opponents to take. Out of those 33 shots Suter gives up per hour, just 8.1 of them are high-danger scoring chances. Out of those 170 defensemen, that's 5th in the NHL.
That speaks volumes to Suter's defensive abilities. He positions himself to break up passes, to drive forwards away from the net, and to clear rebounds. He's an elite defender, and he's able to stifle opponents for 27 minutes every night.
Bruce Boudreau knows what he has in Suter, and has built his team around both Suter's defensive game and endurance. Boudreau has Minnesota emphasize shot quality- both on offense and defense- rather than worry about dominating puck possession. As the Wild saw in the playoffs, this can't work without Suter locking things down in front of Devan Dubnyk.
Suter's defense was great, but what made this a career year for him was a big step up in his offense. Suter tied a career-high with 51 points, but even that doesn't tell the whole story.
With just 6 goals, Suter cracked the 50-point barrier thanks to amassing 45 assists. This isn't unusual for Suter. Much of his offense comes from assists, and that makes sense when you know what his role is. He's not an offensive weapon the way Matt Dumba or Jared Spurgeon are. Instead, he carries the puck, starts offensive breakouts, and facilitates the power play.
So, Suter touches the puck a lot, and his job offensively has been more or less to get the puck to the team's playmakers, rather than be a playmaker himself. As a result, many of Suter's assists have been secondary assists- that is, an assist that doesn't directly lead to a goal.
It's not bad to get a bunch of secondary assists. If you're doing that, it means your team scores a lot with you on the ice, and that's a good thing. But a player who is getting mostly second assists isn't driving the bus offensively.
So how do you cut through the noise of second assists? Many people do it by looking at only primary points (goals + primary assists). This gives us a better idea as to who is making the most offensive impact.
And Suter fared extremely well at that this season, scoring 30 primary points on the year- a career-high. While he collected 22 power play assists, he shined at 5-on-5 play this year. Suter's 18 primary points at 5-on-5 not only smashed his previous career-best mark, but was tied for 12th among NHL defensemen.
That combination of making things happen offensively while playing a shut-down defensive role made this Suter's finest season ever.
The only drawback to it was that it was cut short. On March 31st, Suter was checked into the boards on a fairly routine-seeming play. Routine, until Suter couldn't get up. He was helped off the ice and it was learned shortly after that he had broken multiple bones that connected the leg to the ankle. He was done for the season.
If anyone in the State of Hockey had doubts as to how valuable Suter is to this franchise, the Wild's play without him should be a wake-up call. Minnesota's defensive structure completely collapsed in the postseason, bleeding shots and scoring chances against the Winnipeg Jets. Furthermore, without Ryan Suter to break out of the defensive zone, the Wild's offense was non-existent.
Would Minnesota have toppled Winnipeg even with Suter in the lineup? Probably not. But it's clear just how valuable Suter and his skill set is for this team has been these past 6 years. It's also clear that he'll need to continue playing at a high level if Minnesota hopes to contend going forward.
Unfortunately, the future for Suter- and thusly the Wild- is going to be uncertain. Suter is going to have to rehabilitate his gruesome leg injuries. While Suter and the team appear optimistic about his ability to return, the truth is we don't know. A broken fibula is one thing, but there's little track record of NHL players even suffering his type of ankle break, let alone recovering from it.
Especially at his age. Suter will turn 34 during next season. There have been elite defensemen like Nicklas Lidstrom and Zdeno Chara that have managed to be productive throughout their late 30s and even after turning 40. But they're still the exception, not the rule. Age is undefeated, and even in those cases, their production suffered some decline. We should expect the same from Suter.
Still, it's a big accomplishment that Suter's been able to consistently play at a high level during his first 6 years in a Wild uniform. And it's equally, if not more, impressive that he's been able to turn in a career-year at 33. With so many losses at forward, Minnesota really needed their defense to step up and power them to the playoffs. The blue line did just that, and Suter was as big a part of it as anyone. I won't penalize him for the freak injury he suffered, so he gets an A+ from me. Let's hope for 2-3 more years just like it.