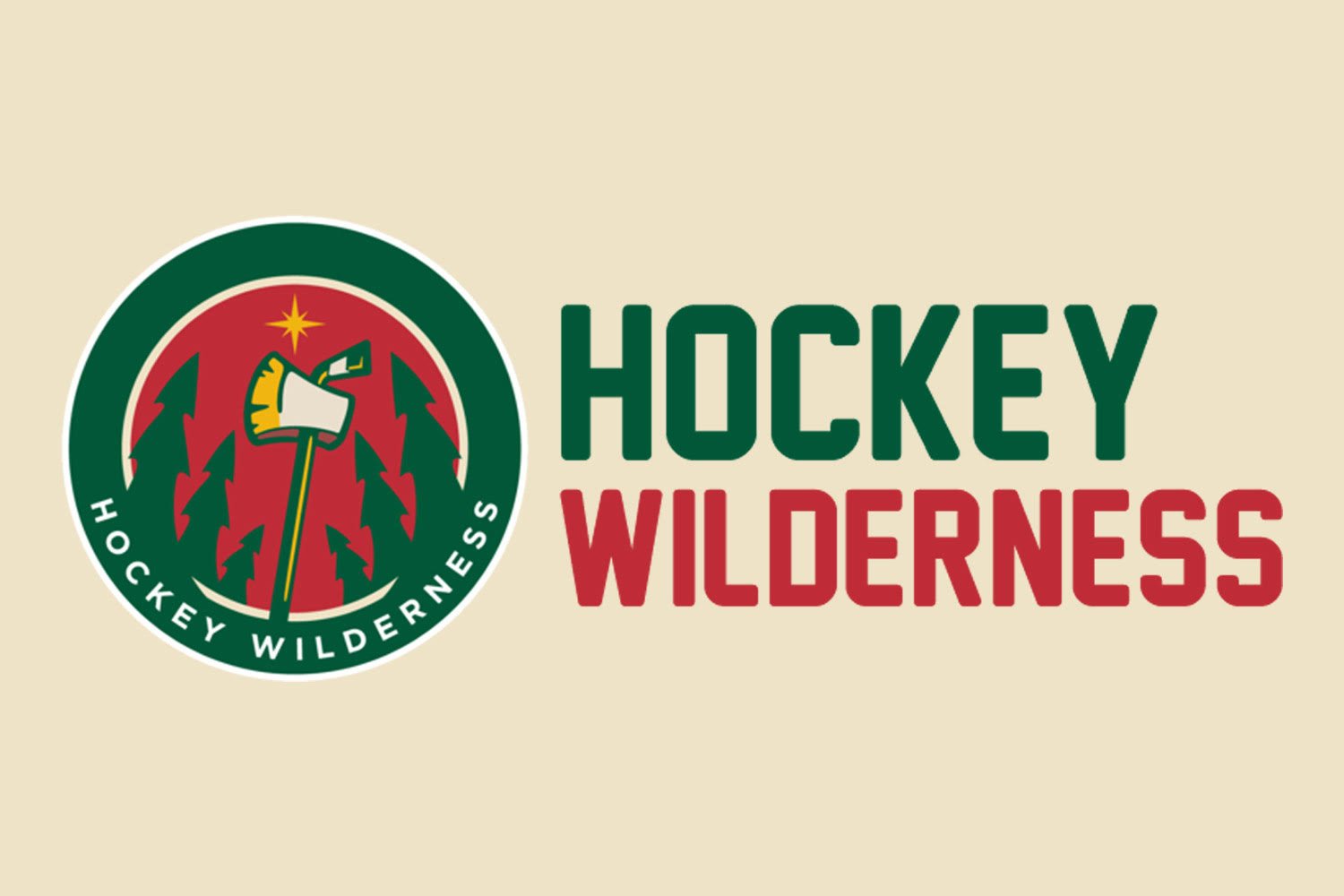 If you're a Minnesota Wild fan wondering whether this is the year Ryan Suter's minutes start getting reduced, you got your answer last night.
The answer, by the way, is a resounding "No."
The Wild played their first game of the season in Detroit Thursday, but Suter's workload was in mid-season form. Suter logged 28:34 of ice time. A typical night for him, but compared to the rest of the league it was 2nd behind only Shea Weber.
And that's fine. Some may want that number to come down out of concern for Suter's long-term outlook. I don't quite see it that way. Three years from now, Suter will be 36, and Minnesota may well be out of their contention window. So why shouldn't the Wild live for today? As long as Suter is effective, the reward for maximizing his ice time is too great to worry about anything else.
And make no mistake, Suter's other-worldly workload doesn't prevent him from being effective. At 5-on-5 over the past two seasons, Minnesota scored 57.2% of the goals when Suter is on the ice. Out of the 192 defensemen with 1000+ minutes in that time, Suter ranks 11th in the league.
Getting results like that from anyone is impressive. But what elevates Suter into the conversation of the best defensemen in the NHL isn't that he drives results for his team. It's that he's able to do it at a high level for longer than almost anyone else in the league. That's not an advantage any coach should surrender, at least not without a really great reason.
Basically, no one should have any problems with the way Suter is deployed. He should be able to play as many minutes as possible.
So long as he's effective, that is. Which leads us to last night. And the last four years.
Suter led the Wild in power play time last night, racking up a whopping 5:51, including the majority of a 1:37 5-on-3. Minnesota couldn't cash in, going 0-4 on the man advantage.
Watching those squandered opportunities validated every criticism concerning Suter's ability to run a power play unit. The platonic ideal of a such a unit is one that takes advantage of the extra space. Puck movement should be rapid to keep goaltenders and defenders off-balance, and players should place themselves in positions to be a scoring threat at all times.
This is not Ryan Suter's game. Suter moves along the point, and mostly stays along the perimeter. His puck movement is slow and methodical, which cuts down on potential mistakes, but allows time for opponents to get into position. And with Suter's weaker shot, Minnesota simply isn't a scoring threat when the puck is on his stick.
There are teams where Suter would be the best option to receive the majority of power play time. But Minnesota is not one of those teams.
The Wild have elite power play defensemen. Let's take a look at the 114 defensemen who have 200+ minutes of power play time over the past 4 years. Matt Dumba stands out, scoring 3.14 primary points (that is, goals+first assists) per hour. That's 13th in the NHL, above names like Victor Hedman, Drew Doughty, and Erik Karlsson. Oh, and also, Ryan Suter, who sits at 76th on this list with 1.79.
Jared Spurgeon is also lethal on the man advantage. Spurgeon ranks 27th on that list with 2.50 primary points per hour. Unlike Suter, Spurgeon can not only handle the puck capably at the point, but also loves to head towards the crease for scoring opportunities.
It's a 1-2 punch that's hard to mess with, particularly when you notice that they score a ton of goals. Dumba is 3rd among that group of 114 in power play goals per hour (1.91), while Spurgeon is 23rd (1.14). Despite the fact they're both right-shot defensemen, they can work well together on the same unit, which happened briefly under John Torchetti.
Even if Boudreau wanted to get a left-shot defenseman into the mix, Minnesota has an option that's better suited for the job than Suter. At age 24, Mike Reilly hardly has Suter's name recognition, or even Dumba and Spurgeon's proven results on the man advantage. But Reilly profiles as a power play quarterback, boasting great skating, vision, and puck skills. It's hard to make an argument against giving him an opportunity to do what he does best: operate with space in the offensive zone.
Those three are much more logical candidates to build a power play around than Suter, and yet, Suter was the one who logged 6 minutes on the man advantage. It was Suter who led the Wild's failed 5-on-3 charge. Meanwhile, Spurgeon got just 2:04 on the power play. Dumba (the 3rd-best power play goal-scorer in the NHL!!!) got 1:22. Reilly played a measly 32 seconds.
It was inexcusable deployment, and it produced inexcusable results.
One could understand why both Suter and the Wild would be hesitant to transition Suter to a power play-free lifestyle. Suter's a competitor who wants to be on the ice at all times, especially in these must-score situations.
As for Minnesota, I'm sure they want their $98 million man to be able to pad his stats as much as possible. The 15 or so points Suter compiles on the power play each year is crucial to his case for individual accolades like All-Star teams or Norris Trophies. It's a lot easier to feel good about signing large checks when they're going to a player with hardware.
But last night made what has been long-suspected plainly obvious- Suter being on the power play hurts the Wild. He's completely out-classed as a power play option by at least two, and probably three defensemen on the roster.
It was awful to see Minnesota come up empty on Thursday, but these things will happen, even for optimal units. But seeing those results last night was not just frustrating, it was worrisome.
Bruce Boudreau has defensemen who excel when given the space that the power play provides. It's his job to recognize his team's strength in that area, and exploit it fully. But instead, he elected to leave that card unplayed in favor of a decidedly worse strategy.
It didn't work in October against one of the worst teams in the league. How can one reasonably expect a Suter-led power play to work against the NHL's best teams in May?
You can't. And it's up to Boudreau to better position his power play to succeed before they get burned in a situation that matters.