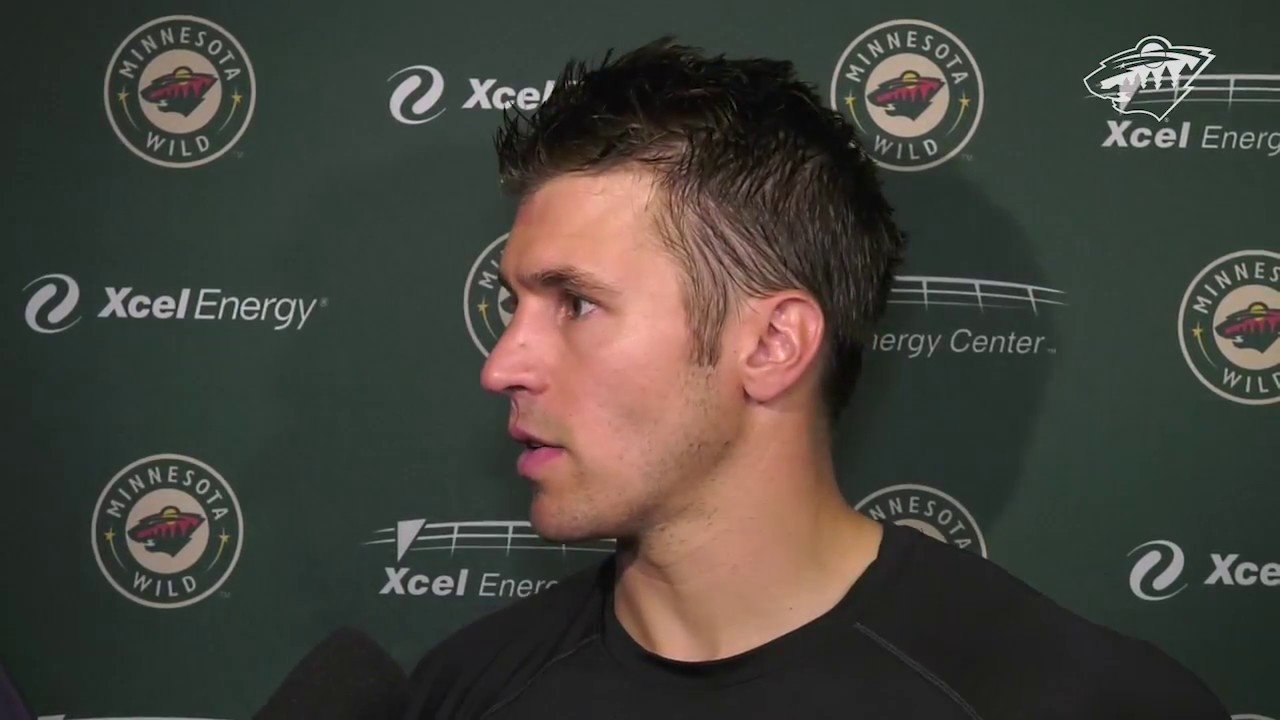 Injuries are such a wild card when it comes to predictions. I said as much during the Minnesota Wild season-preview Giles & the Goalie podcast.

 

I think I also picked Charlie Coyle to be the team's MVP this season. Now four games in, he's suffered the most serious in a slew of injuries to the Wild roster. He skated in a franchise-record 316 straight games. Go figure.

The Wild didn't have a lot of glaring, cringe-worthy injuries last season.

See, this is why predictions are so difficult. And yes, I understand predictions are part of the whole sports landscape. There's no getting away from that. Injuries completely change the scope of a team, of a season. We all make predictions based on the assumption of a healthy roster, statistics and past performance. Then a puck to the shin, a bad hit or taking a punch can put the plan on its side.

 

The Wild (1-1-2) were already so depleted by the time they played their first home game over the weekend at Xcel Energy Center that four top forwards weren't able to suit up and hit the ice. The Wild were already down Zach Parise and Mikael Granlund. Then they lost Coyle, Marcus Foligno and Nino Niederreiter in Thursday's game in Chicago.

 

It made for an interesting finish against the Blackhawks, oddly the only game the Wild has managed to win in this young season, and an even more interesting lineup versus Columbus on Saturday. The Wild didn't have a lot of glaring, cringe-worthy injuries last season. It looks like that luck took a hard turn to start this season.

 

How many games will take a hit?

 

Let's crunch some numbers. Right now, the Wild stand to lose 36 total man games by Thanksgiving. That's the minimum.

Foligno, left facial fracture: minimum one week = one game

Parise, undisclosed (officially): ??? = four games

Granlund, groin: four more games after Oct. 10 = five games

Niederreiter, left high-ankle sprain: minimum three weeks = eight games

Coyle, right fibula fracture: 6-to-8 weeks = 18 games

That number assumes Niederreiter, Coyle and Foligno will return with the minimum amount of time out based on the information released so far. That also only takes into account the games Parise has missed to date, because his status doesn't have a public timetable right now.

 

So really, 36 games is the best case scenario. And that's just for these five. The number goes up with other guys having to miss games with injuries or illness. If Coyle misses eight weeks, the number goes up to 42 games.

 

We all know the mumps and/or flu will work its way into the dressing room at some point, too, as history dictates. It's probably just a matter of when.

 

2016-17 injuries

 

Speaking of the mumps, the fun illness hit Parise and (now former Wild player) Jason Pominville at the end of February. They missed three games each. The Wild lost 20 total man games to illnesses among eight players.

 

In all, the 2016-17 Wild lost 199 total man games. Sixteen players for a total of 25 instances of either illness or injury kept them out of games. Parise led the way, appearing five times throughout the season on the report. He missed 13 games with illness, the mumps and injuries.

 

Last year's biggest injury didn't even occur during the season. Victor Bartley suffered a torn triceps Oct. 3 and missed all 82 games. That takes the 199 number down to 117, just for fun. Including Bartley, five players were out for stretches of 10 or more games. Jonas Brodin missed 14 games with a broken finger. Zac Dalpe, now with Columbus, tore the lateral meniscus in his right knee missing 21 games. Marco Scandella (lower body) and Christian Folin (upper body) each missed 10 games at a time.

 

That's where the Wild got relatively lucky: long-term injuries. Sure, Dalpe missed 21 games, but he wasn't one of the team's top players. Scandella didn't have a healthy year, and the absences of Brodin and Folin were tough defensively.

 

But it really seems to fail in comparison with what's already happened to the Wild this season. The Wild lost three top forwards in one game – before the home opener – this year. They never had three guys go down in one game all season last year.

 

If you take out Bartley's injury, the Wild didn't have an injured player until Jared Spurgeon (upper body) and Erik Haula (lower body) went down with injuries Oct. 22, missing four and seven games. Of course, it should be noted that both this year and last each started out with a slow schedule spacing out games in October.

 

Now just a few games in for the 2017-18 year, the word "fracture" is on the injury report for two players, even if one is much more serious than the other.

 

The Wild have a few days off until their next game on Friday. Then we'll see who might go down next, or who might be back in the lineup.

 

Any predictions?

 
---