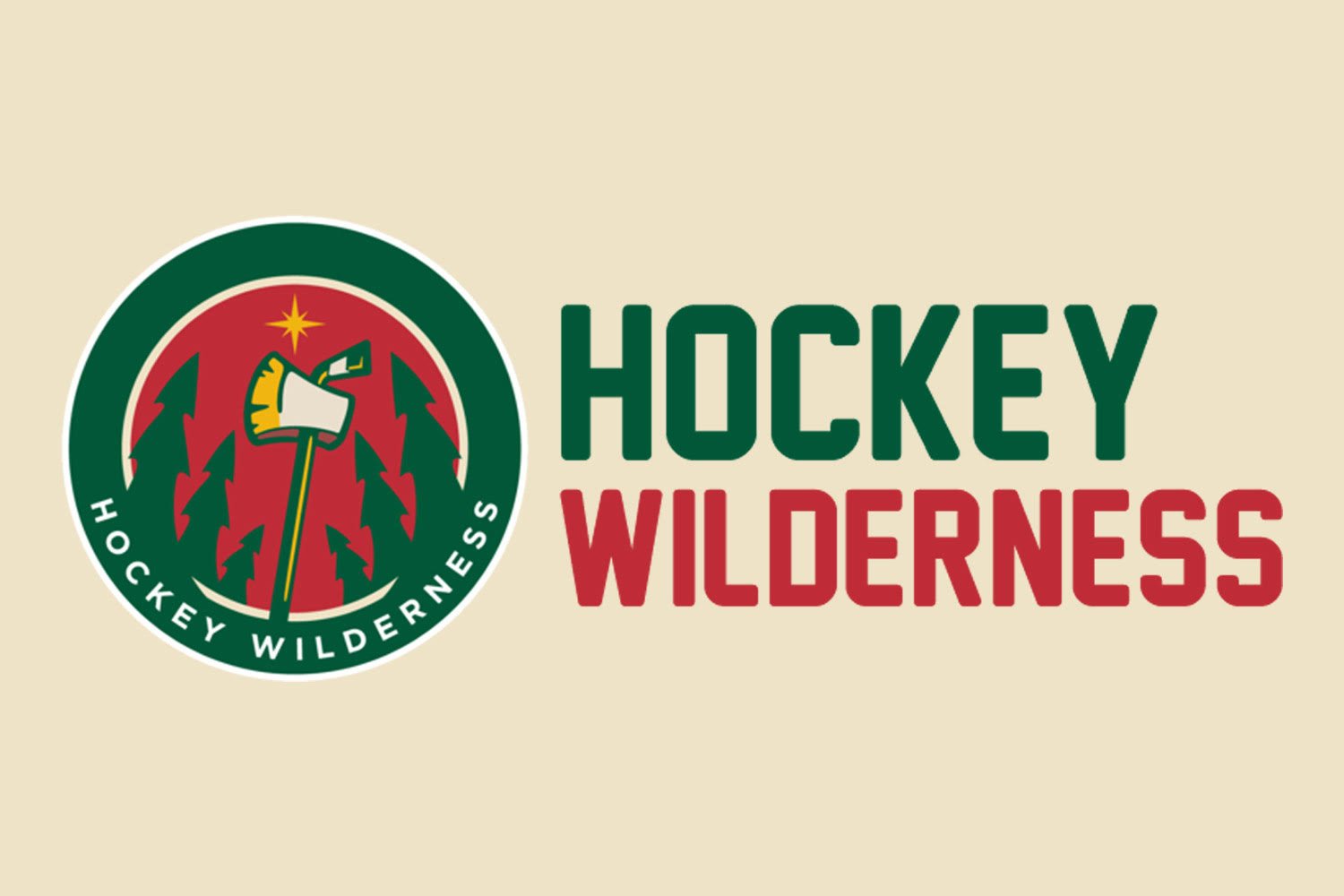 The Minnesota Wild's season is over, but that doesn't mean we can't reflect on the good (and bad) times we've had watching this team in the first round.
From extending it to seven games and coming so close to the comeback, to some individuals coming out of their shells, it wasn't a postseason that we should wash away and forget.
But now, let's talk about some standout performances.
Who was your playoff MVP?
Justin: Series MVP is Talbot.
Matt: Cam Talbot. His playoff stat line is incredible for a pretty unheralded goaltender, 2.45 GAA (12th in the league)/.923 Sv% (10th)/1.78 GSAx (7th according to Evolving-Hockey.com). While those numbers are all impressive, they undersell just how important Talbot was to the Wild during the series. Without him between the pipes, it's not hyperbole to say that the series would have been over in five games, if not four. 
His performance shouldn't encourage GM Bill Guerin to deviate from the obvious decision to expose him in the expansion draft, but the Wild owe him for what he did for them in the playoffs.
Kyle: Joel Eriksson Ek. I could quote all the advanced stats – Ekker would be near the top in all of them, and they would have been even better had he not had TWO goals overturned in this series. But even without his non-goal that was called back for offsides even though Fiala was being hooked on the play, and even without his non-goal that was called back for goaltender interference on Foligno that, while technically the correct call, was called differently against Wild opponents in the regular season, Eriksson Ek absolutely put his stamp on the playoffs for the Wild. He was there generating chances and making passes right when they needed him to be.
And while Brodin's injury in Game 7 was the gut-punch that stunned the Wild, Eriksson Ek's reaggravation of his leg injury in the 6-2 loss was the finishing blow. Sure, he did come back to the game (his resiliency being another feather in his cap for MVP), but he wasn't the same player in Game 7 (31.25 CF% in 11:06 TOI, with only 19.07 xGF%), and after he left, the Wild had absolutely no chance to stay in what would have to be a high-scoring game.
Thomas: It has to be Cam Talbot for me. I don't want to repeat anything that was previously said, but this dude faced a barrage of shots almost every game and kept this team in it. I think beyond any offensive contribution, Talbot was able to stay steady and provide more than anyone else.
Who was the most disappointing player in the series?
Justin: Most disappointing was probably Rask, no points all series in spite of playing with Kaprizov or Fiala the whole time. I guess I wasn't expecting much but to be given the role he has had this year he didn't perform at the level of that expectation.
Matt: Jared Spurgeon. There is no easy way to put this; Jared Spurgeon had a pretty underwhelming 2021 season. Even worse, it continued into the postseason. While his three assists and zero goals in the seven games is probably right along his career averages, his usually strong defensive play wasn't really there. In just under 23 minutes per game, Spurgeon and his partner Ryan Suter had a 47% xGF, the worst amongst the Wild defencemen.
He even ended the series at minus-6, which was tied for last on the team with Kevin Fiala. Plus/minus is a terrible statistic, but with such a small sample size, there aren't many context-sensitive numbers. You just need more from your number one defenseman. Seven shots in seven games, while letting the Golden Knights forwards run roughshod in your own end, isn't what this team needed from it's captain.
Kyle: Kirill Kaprizov. Put your pitchforks away, Wild fans, and let me explain. Yes, he's a rookie, and this was his first taste of the NHL playoffs. Yes, he was going to be a focal point for the Golden Knights to shut down from the drop of the puck in game one. And yes, he bore the brunt of a lot of physicality. But since the league has had to be hyper-division focused this year, it's not like he was going to sneak up on teams.
Vegas has known about him for a while now, and teams have had an eye to stopping Kaprizov since late January. It hadn't worked this well – until now. And I'm not saying all or any of this is his fault – after all, he ended up with just as many goals and points as my series MVP, Joel Eriksson Ek. But no one came into the series with as much hype as Kaprizov. So the fact that he was shut down for most of the series, and the fact that Dean Evason couldn't (or wouldn't) find a line combination that would free him up to do what he could do best, is a bit of a disappointment. We all wanted to see Kirill shine brightly on the NHL's biggest stage, and it just didn't happen. No matter where the blame lies, you have to admit it's disappointing.
Thomas: Victor Rask is the easy answer here, but he was also put in a position that he clearly didn't belong in. It demonstrated some goalscoring efforts during the regular season and the combination between him, Kaprizov, Zuccarello worked most of the time. It was truly disappointing to see it come crashing down and him dragging down the top offensive line with him, but it also comes with a little sympathy.
Who were you most surprised by?
Justin: Most impressive was either Suter, Parise, Hartman, or Fiala. The three role players elevated their game visibly for the playoffs and Fiala was a workhorse the entire time. I also noticed that whichever star Hartman was centering was always going on that night.
Matt: Zach Parise. It's tough to find a player that truly surprised this postseason. Whether we like to admit it or not, the outcome of the series was not entirely surprising. This is a team on the up and up, and while there wasn't that much roster turnover from last year, it felt like an entirely new team. For any new era, success doesn't come without taking some lumps. But it was a player that has had trouble finding space in this new era that was the most surprising. The decision to scratch Parise wasn't controversial, or ill-advised.
He struggled to make an on-ice impact for most of the season, and for the best chance at success, the Wild were going to be better off with Parise in the press-box. But when he finally did check in to the series in Game 4, he seemed determined to make a difference. Parise ended the series with two goals and an assist, after playing in the final four games of the series.
Parise's future may be uncertain, but there might be a spot for him as a spark plug player that doesn't play every game. There's no doubt his health is slowing him down. If this was his last hurrah with the Wild, he definitely showed up when they asked him to.
Kyle: Jared Spurgeon. There are a lot of possibilities here: Zach Parise, Calen Addison, Nico Sturm, Jordan Greenway, Cam Talbot… the list could go on and on. But each of the players listed did what you might have expected them to do, just at a slightly higher level.
It's the playoffs, they stepped up their game. Then you have Jared Spurgeon – who just… didn't. In Games 2-5, Spurgeon was a combined minus-6, with a 44.45 xGF% at 5-on-5 — the lowest-ranked defenseman on the team other than Addison, who debuted in Game 5. He did block a team-high 21 shots, but he also committed an uncharacteristically high number of giveaways with 4, third highest on the team.
Compare that to the regular season, where Spurge gave away only 11 pucks all year. Spurgeon wasn't glaringly bad to the level of being a "disappointment", but looking back at his poor numbers is definitely surprising.
Thomas: Just to differ from some of the more straightforward choices, I'll go with Jordan Greenway. I wasn't a big fan of his late regular season. He just looked absolutely fatigued and wasn't able to use his skillset to the best of his abilities down the stretch. But as soon as the puck was dropped in Game 1, he was storming around the ice like a bat out of hell.
He might just be one of those players that turns it up a notch in the playoffs, but I think he definitely made it harder to think about potentially losing him in the upcoming expansion draft.