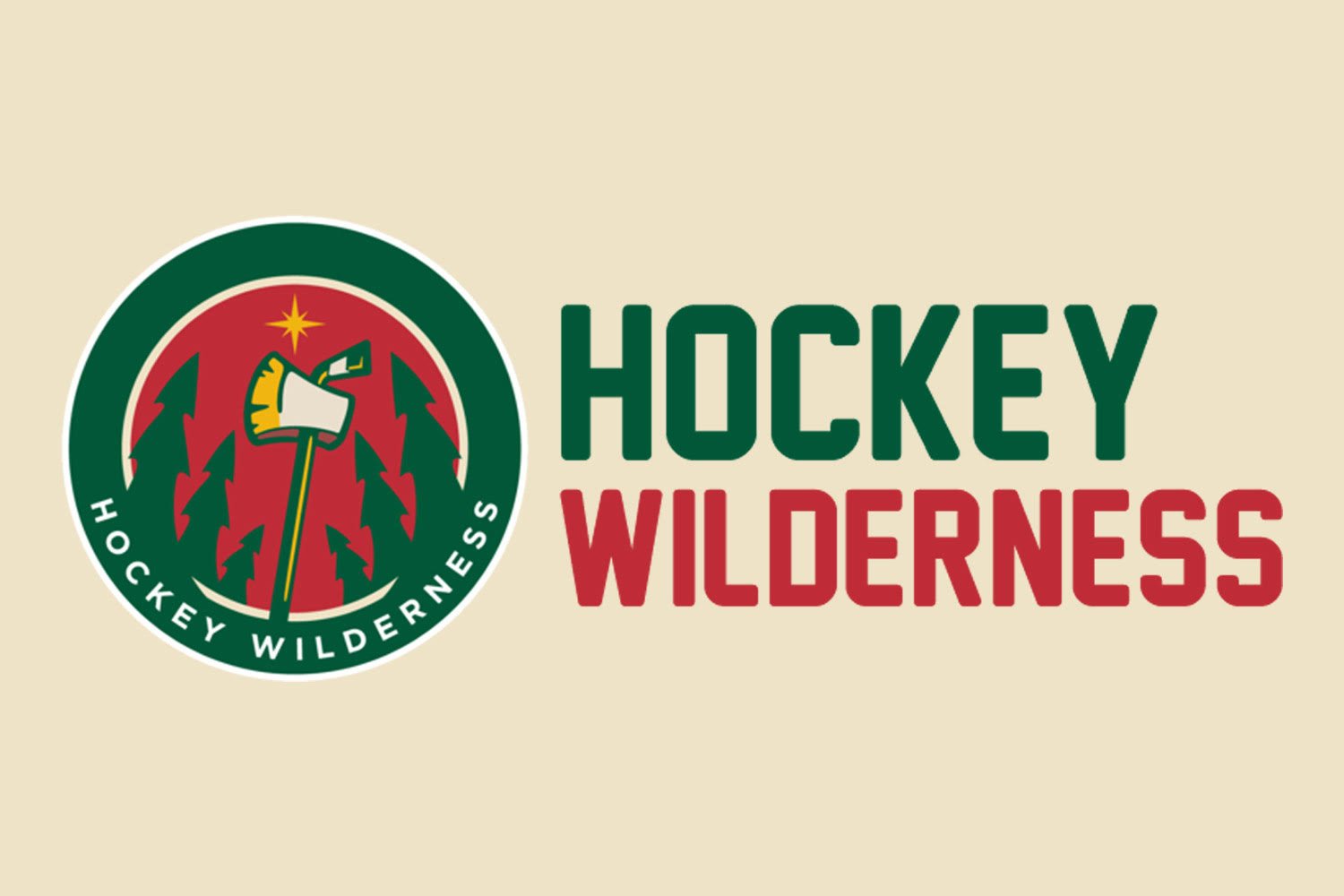 The Minnesota Wild have four finalists for awards, but that's still not enough. So what if the only players allowed to win any trophy is a player on the Wild? That would be a perfect world.
Let's chat about this paradise.
Hart Trophy
Kyle: Kaprizov. No one can say that the 2021 Wild team would have been as good (or as fun to watch) if Kirill Kaprizov was still in Mother Russia. Yep, Cam Talbot made a huge impact and kept the team viable during some tough stretches, and Joel Eriksson Ek stepped up to be the centerman Minnesota would need – even if he's not quite the 1C they want. But Kaprizov was the heart and soul of the Wild in 2021 (as he will be in years to come, hopefully), and he's definitely the most valuable to the Wild.
Justin: Kaprizov. Easy.
Jenna: Kaprizov led the team in points (51), goals (27), and powerplay goals (8). He also represents the new Minnesota Wild and is a big part of the team's new energy. His MVP status is undeniable.
Matt: Kirill Kaprizov. Part of me wanted to make it Joel Eriksson Ek, but The Kid was the straw that stirred the Wild's drink. 51 points in 55 games as a rookie. The team flourished because he did, and when he struggled in the playoffs, so did the team. The joy he has for the game is palpable and infectious.
Norris Trophy
Kyle: Brodin. Matt Dumba might have edged out Jonas Brodin in CA/60 and Jared Spurgeon had a lower xGA/60, but for me, Brodin had the best season amongst the Wild defensemen. Strong as always in the defensive zone, Brodin stepped up his offense as well, adding seven more goals in 16 fewer games as compared to 2020. Brodin was also strong on the penalty kill, and had similar numbers to Spurgeon when it comes to stats like takeaways and blocked shots.
Justin: Spurgeon looked to have a rougher year than normal, and since this award is about all-around ability I'll say Dumba. He was good everywhere on the ice and nearly as good as spurgeon at creating controlled zone exits.
Jenna: Oh captain, my captain! Spurgeon is a top-tier defenseman, especially compared to the rest of the Wild's defense who struggled this season. I expect with a little help he'll be even better in seasons to come.
Matt: Jared Spurgeon. He wasn't his typical world-beating self, but the Captain was clearly the Wild's best defenseman. Second in total ice-time, next to marathon-man, Ryan Suter. Spurgeon led all defensemen in defensive -value, according to Evolving-Hockey.com's GAR metric. The numbers backup what the eyes see and the heart knows.
Selke Trophy
Kyle: Joel Eriksson Ek. Among Wild forwards, Eriksson Ek finished second in hits (to Marcus Foligno), second in blocked shots (to Nick Bonino), and second in penalties drawn (to Kaprizov). But more than the stats will say, Eriksson Ek took huge strides in 2021 towards being the two-way center that he was drafted to be, especially considering he had the second-fewest offensive-zone starts of any Wild forward at 10.6%. Foligno had a nice year controlling the opponents offense as well, but if there's one Wild player who earned a handful of the NHL's Selke votes, it's JEEK.
Justin: Foligno, although without JEEK I don't think he could've put on the monstrous defensive performance that he did this year.
Jenna: Eriksson Ek is what Parise used to be in front of the net: an absolute pest. Something about him seems to set other teams off and he was a mid-season favorite for the Selke league-wide. He'll be a finalist in the next couple seasons, mark my words.
Matt: I have a feeling that most of us are going to choose Joel Eriksson Ek, but strictly speaking, Foligno was the Wild player who "demonstrated the most skill in the defensive component of the game." While Eriksson Ek had was the offensive anchor on his line with Foligno and Jordan Greenway, Foligno was that line's defensive anchor.According to Evolving-Hockey.com's GAR model, Foligno was second only to Nick Bonino for defensive value for forwards with over 550 minutes of total ice time. League-wide, Foligno was seventh, while providing much more offence. Foligno was the defensive engine for the team's best line.
Vezina Trophy
Kyle: Talbot. Kaapo Kahkonen had quite the span of games during the midseason, but down the stretch when the Wild were competing for big points and even perhaps the division lead, Dean Evason turned to Talbot. Talbot had a fantastic regular season (against any team not based in St. Louis) finishing seventh in the league in save percentage at .915. Over his 33 starts, Talbot's play earned him 6.7 goalie point shares, while Kahkonen earned 3.6. Talbot also bested Kahkonen in just about every goaltending stat by the end of the season, including save percentage (.915 to .902), goals against average (2.63 to 2.88), wins (19-16) and quality starts percentage (.636 to .435). The only stat that Kahkonen tied Talbot in was shutouts with two apiece, though if we also include the playoffs, Talbot added two more there as well.
Justin: Talbot on his playoff performance alone, but also because he was better over the course of the season and showed durability down the stretch.
Jenna: Talbot's season surprised me to be honest. I wasn't sold on him when the Wild signed him in the offseason, but he proved me wrong. Goalies are weird like that.
Matt: Cam Talbot provided the Wild with a .915 Sv% and 19 of their 35 wins. There were times where it looked like Kaapo Kahkönen might just threaten for the starting job, but couldn't show up consistently enough to yank it away.
Calder Trophy
Kyle: Kaprizov. Midway through the season Kahkonen looked like he might give Kaprizov a run for a few Calder votes with his nine-game winning streak in February and March, but since Dolla Bill Kirill is just about a lock to win the NHL's Calder award, it would be crazy to name anyone other than Kap the Wild's Rookie of the Year.
Justin: Kaprizov.
Jenna: I can't even think of another rookie on the Wild roster this year. Even if I could, they wouldn't come close to Kaprizov's breakout season. Some may say he should be too old to qualify for the Calder, but in my mind an NHL rookie is an NHL rookie, regardless of age.
Matt: Kirill forever.
Most Improved Player
Kyle: In the preseason, I predicted Sturm would be the Wild's most improved player, and he certainly did not disappoint. In his first full season after spot deployments over the past two years, Sturm made the most of his ice time scoring 11 goals and earning 17 points over 50 games and just 10:51 average time on ice. His 1.88 points per 60 minutes played tied Joel Eriksson Ek, and his 0.93 expected goals/60 was fourth on the team – only Kaprizov, Fiala and Eriksson Ek were better in that regard. The "Sturm Warning" really stepped up into his role, and should his development path continue in that direction, Sturm could find himself with a middle-six role on the Wild for years to come.
Justin: JEEK for elevating his offensive game in spite of playing without an offensive star. It was a feeling last year among many fans that that would be necessary for him to become a playmaker, but he drove offense on his own quite well from the checking line.
Jenna: Eriksson Ek more than doubled his goals from last season and got himself into award talks this season. He's one of few testaments to the Wild organization's player development. I'd love to see him in a Wild jersey for many seasons to come.
Matt: Nico Sturm. He didn't get the ice-time to prove it, averaging just 10:05 of ice time per game over the entire season, but Nico Sturm he deserved to be on the ice full-time for the Wild, if he's still with the team next season. 11 goals and 17 points in 50 games, while playing that little of the game. According to Evolving-Hockey.com's GAR metric, he shared the highest value with Marcus Foligno amongst Wild players. Not sure why he was unable to earn the trust of Dean Evason, but hopefully he can in the future.