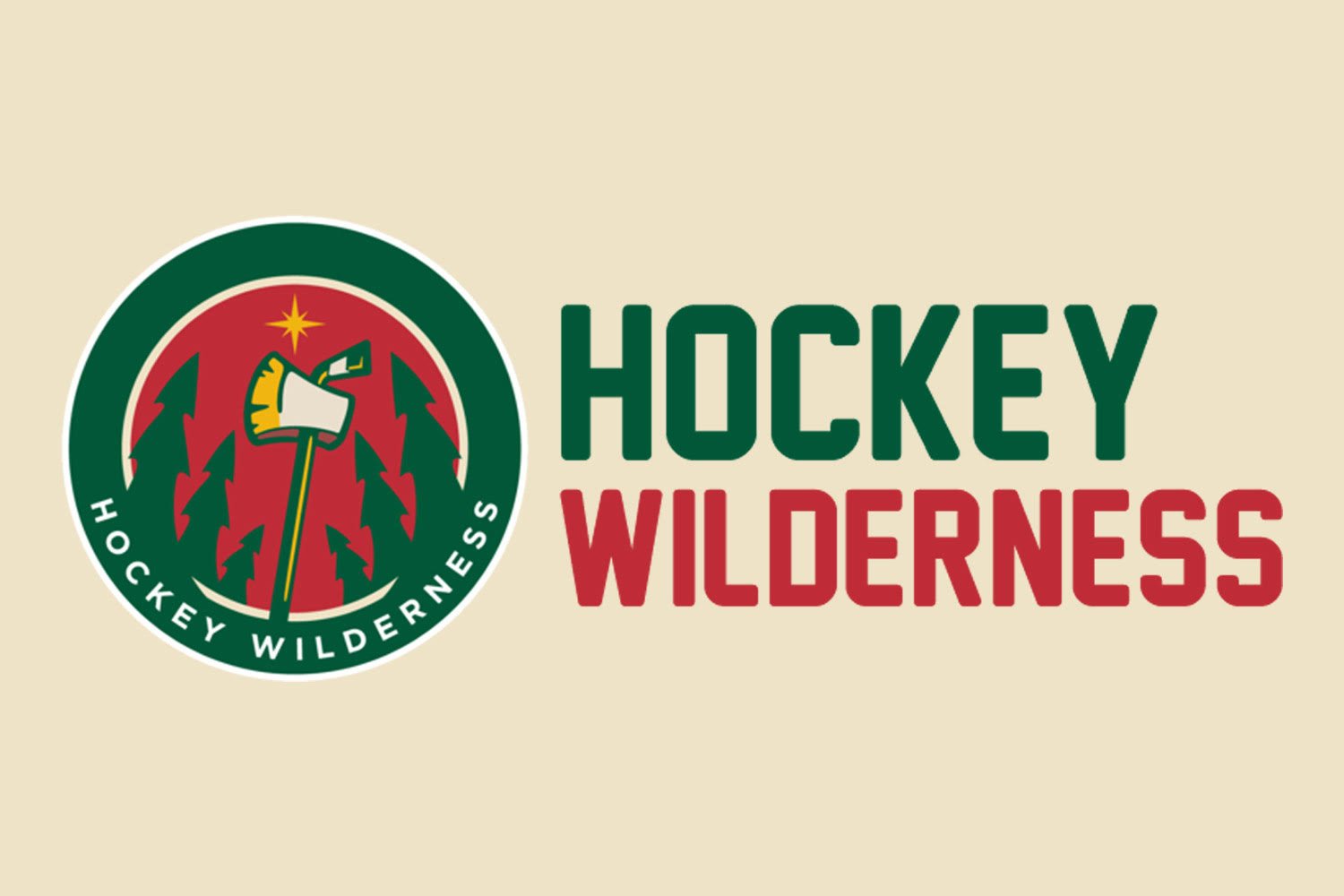 As this was the last game of the season at LaBahn Arena it also happened to be Wisconsin's Senior Day and they briefly honored their three seniors before the match. Sophia Shaver wasn't playing today thanks to that run-in she had with the boards yesterday, but Kristen Campbell was back in net for the Badgers, while Sidney Peters continued tending goal for Minnesota.
Once the puck dropped Wisconsin showcased their rapid, if not necessarily the most accurate, shooting style to put the puck in the vicinity of Minnesota's crease. At 6:35 Lindsay Agnew went for checking Grace Bowlby into the boards and the Gophers killed the penalty. After Sam Cogan put a shot on goal she got into it with Katie Robinson at Peters's crease, which sent them both to the box for roughing at 9:02.
Badgers had some great chances in the 4-on-4 play then Bowlby joined her teammate in the box for tripping Caitlin Reilly at 10:12. Grace Zumwinkle had a shot that hit the outside of the pipe, but couldn't convert on the power play. Late in the period Maddie Rolfes scored by putting the puck into goal over Peters's shoulder at 16:09. Abby Roque had the lone assist.
Second period started with an Alex Woken wrap around attempt. Then Sydney Baldwin had a couple of shots, though they were blocked by Badger D. Play started getting really physical this period, though the refs were letting it slid for the most part, including when Woken was checked into the boards. The teams continued to trade shots and eventually Maddie Rolfes took a penalty for interference when she put her knee into Taylor Williamson at 8:23. Minnesota didn't get a single shot on the power play.
Agnew, Baylee Wellhausen, and another Badger get into it a little, but avoid any penalties for the scuffle. Robinson goes for tripping at 12:08 and while Wisconsin has some solid chances, Minnesota kills the penalty. Mikaela Gardner takes a checking penalty at 14:26 and again Campbell did not face any shots on the penalty kill. Presley Norby had a shot go wide and Cogan's last shot of the period went straight into Peters's glove.
Third period started with the Badgers buzzing. Caitlin Schneider earned a high sticking penalty for using it on Emily Brown as she skated away from her at 5:13. On the power play Baldwin accidentally collided with Norby, but it didn't turn into an equalizing penalty. Nor did Minnesota get any shots on this power play. Then Norby, Roque, and Wellhausen nearly scored with concerted effort on a 3-on-1, but couldn't beat Peters when it mattered.
Officials continued letting physical play side as Cara Piazza got away with putting her shoulder into Claudia Kepler without a call and then Zumwinkle was knocked down onto the net pushing it off its moorings. Gardner had a shot that hit the pipe. Gophers then got off a series of shots, but they were all blocked by Badger bodies before they could reach Campbell or the goal.
Then Wisconsin was back on the offensive and trapped Minnesota in their own zone, which kept them from pulling Peters for the extra skater. Eventually Minnesota used their time-out with 18:33 left in the game. Peters finally left her net at 18:57, but had to return after Bowlby tried for an empty net goal and got hauled down by Baldwin's stick for her efforts. Baldwin's tripping penalty at 19:29 killed Minnesota's chances of tying the game and Wisconsin won 1-0, completing the sweep and Campbell's 11th shutout of the season.
Next week Minnesota starts the postseason. They host St. Cloud in a best of three series for a bid into the WCHA Final Face-Off, which will be held at Ridder Arena as well on March 3rd and 4th. As the WCHA only has seven teams in the conference now, first ranked Wisconsin has an auto bid into the conference tournament and will not be playing next weekend.