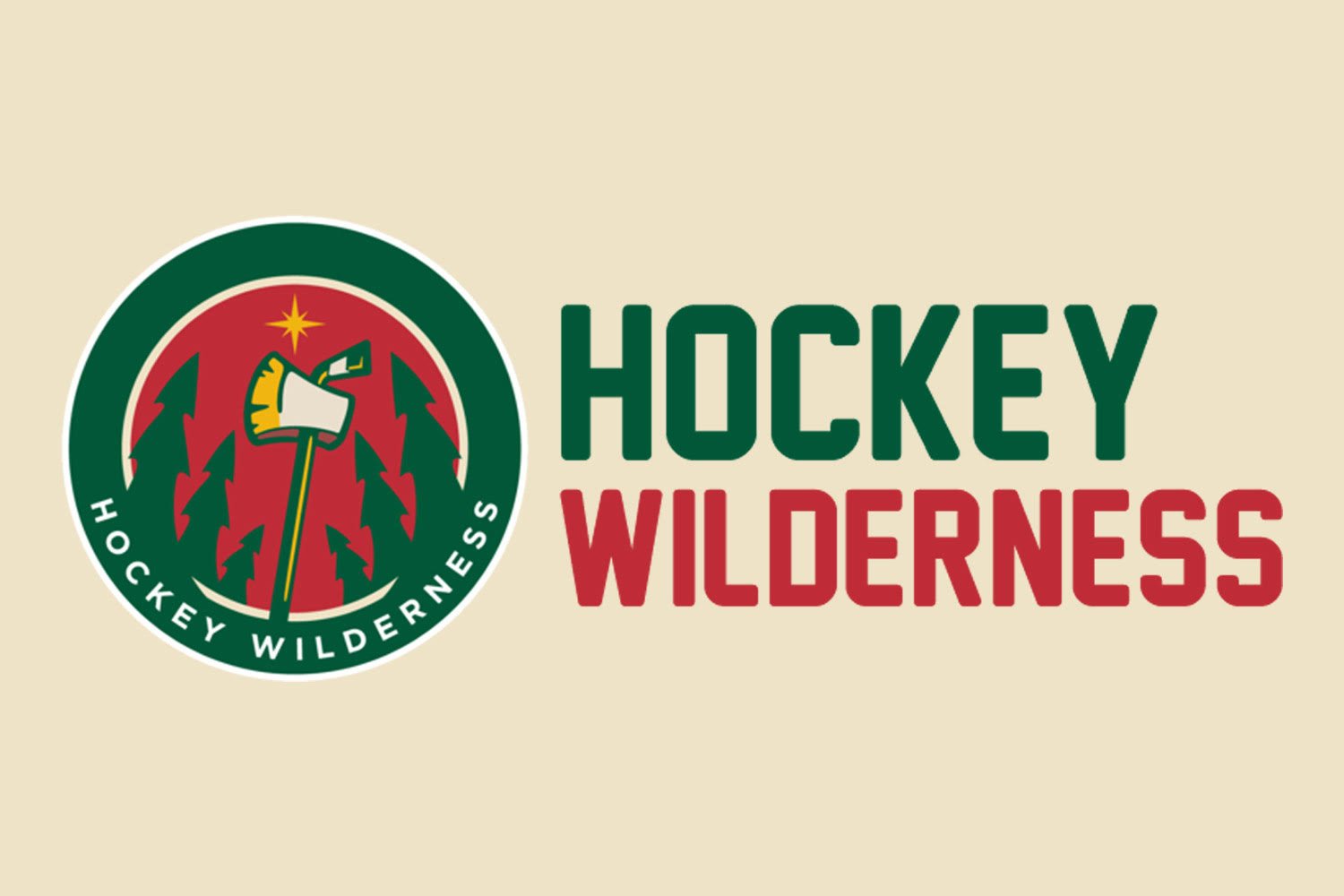 The rise of Hockey Analytics is continuing and jocks everywhere are trembling in the mighty shadow of code and arguments about Corsi. Soon, you'll be turning on NBC to see some kid from the Ivy League breaking down your favorite team with statistical wizardry. Whether you're apprehensive or in favor of the concept, teams are adopting these models and shutting down websites to gain that competitive edge.
Advanced stats are here to stay.
I have my own reservations about the analytics community, namely that baseball already proved that you can't win titles with numbers alone (say what you want about Theo, but the farm was what got the Sox and Cubs there). I still think film makes for the best analysis, but that hasn't stopped me from writing about things like GAR or Points Allocation in the past.
Rather than be a curmudgeon, I bought Rob Vollman's Hockey Abstract: 2017 to see what the numbers models were saying about the Minnesota Wild for the 2017-18 season. The contributions come in the form of a 295-page textbook, complete with all the footnotes former academics dream about. It's clean and concise and definitely worth a once over.
There are a variety of criteria that Vollman and his "friends" have used for assessment (13 to be exact) so this will serve as the first of a multi-part series breaking down the Minnesota Wild from a numbers perspective.
First, we'll start with the good. In the two page overview of the Wild, Vollman concludes that "Minnesota remains a strong candidate for a home playoff seed". If that's all the praise you need, go ahead and stop reading this article. Bruce is going to make Minnesota a 100 point team and all is well.
The overall assessment of each team is broken down by thirteen criteria, all of which I will be covering in the next few installments:
Possession
There is a nifty chart in the book that has a lot of circles of varying size and colors and numbers that mark things like "offensive zone start percentage" versus the "quality of competition". It can make your head spin.
Vollman makes it clear that this isn't based upon time, but rather by shot generation/suppression. Holding a puck for the majority of the game means nothing unless you're putting it on net or moving it in the offensive zone. The conclusion regarding the Wild was thus: "their top lines are great, their depth lines are not". Among the 30 eligible franchises for their study, Minnesota is ranked 18th (and 4th in the division) with a weighted average of 49.8.
Where some players have good shot-based numbers, the same player could be playing on the wrong part of the ice/without the puck à la Mike Reilly or Charlie Coyle. Brodin and Dumba have decent puck control but also give up a lot of shots. To be fair, the highest percentage on this list is Los Angeles at 54.8, who failed to make the playoffs last year.
Numbers aren't everything.
It is true that the Wild generated more than 30 shots per game (30.8) last year for 10th most in the league. Minnesota also scored the second most goals with 263. However, It is also true their top defensive pairing of Jared Spurgeon and Ryan Suter ranked 37th and 88th respectively as shot blockers last season and Zach Parise ranked higher than Matt Dumba in shots blocked per 60 minutes at 3.44 to 2.76. It looks to even itself out a little. But then I look at a team like Edmonton on Vollman's list.
The Oilers had three defensemen in the top 20 for shot blockers while also generating the eighth most shot attempts in the league with 31.1 attempts per game on average. The Oilers were 8th in goals scored this season with 243. Their ranking on the Score-Adjusted Shot Attempt Percentages?
21st.
Is it the division? Not likely. Only one other team from the Pacific was in the top 15 in shots on net (Los Angeles - 7th) and no others were top 15 in goals scored.
Shootout
This might be the most overrated portion of the team analyses, but people love breakaways (especially those with the Abstract). I think they'd be more fun if they did it with a "chaser" like at the Development Camp. Overall, however, it's easy to lament missing out on a point when even the best shootout specialists are around just 50%.
It's a crap shoot.
Minnesota only went to the shootout five times last season and walked away with two points in three of those opportunities. In Vollman's assessment, "they have the shooters, but Dubnyk is weak in the shootout" and ranks the Wild at 18th (yet again) while taking into account all 31 teams.
Behind Vegas.
Minnesota's top shootout group looks like this:
The guys writing the Hockey Abstract place a lot of weight in something where the league average per team was 6.6 contests that ended in shootout last year. Philadelphia played in the most (12) and Colorado/San Jose played in the fewest (3).
For the thirteen criteria:
The list is predicated upon career numbers for both shooters and netminders for this very specific situation. However, the statistic/model remains a bit convoluted when coming to its defense.
San Jose ranks first on the list but only went to the shootout three times last season. A guy like Braden Holtby and the Washington Capitals were ranked 9th but lost six of seven times last season when it came down to the shootout.
"But...but they have American hero, T.J. Oshie shooting at 54.9% at shooter one!"
Since the shootout was introduced, Minnesota is second in terms of shot percentage at 36.5% behind Colorado who have a 39.2% conversion rate. But Minnesota has also gone through several netminders since then. The roster has changed. The only positive I can see is a point of defense for those fans of Tyler Ennis (The Mayor is a 41.2% shooter...)
To be fair, games that go to breakaways still (sometimes unfairly) have an effect on a team's ability to garner those important points in the standings. Enough for that to be ranked second in terms of importance in a team model? That is ABSOLUTELY up for debate.
I cannot wait for the comment section to be ablaze with "hot takes" and general harumphing against some of these notes in the coming weeks. I'll be working my way down the list and breaking down the Abstract; up next is Goaltending and the PK.