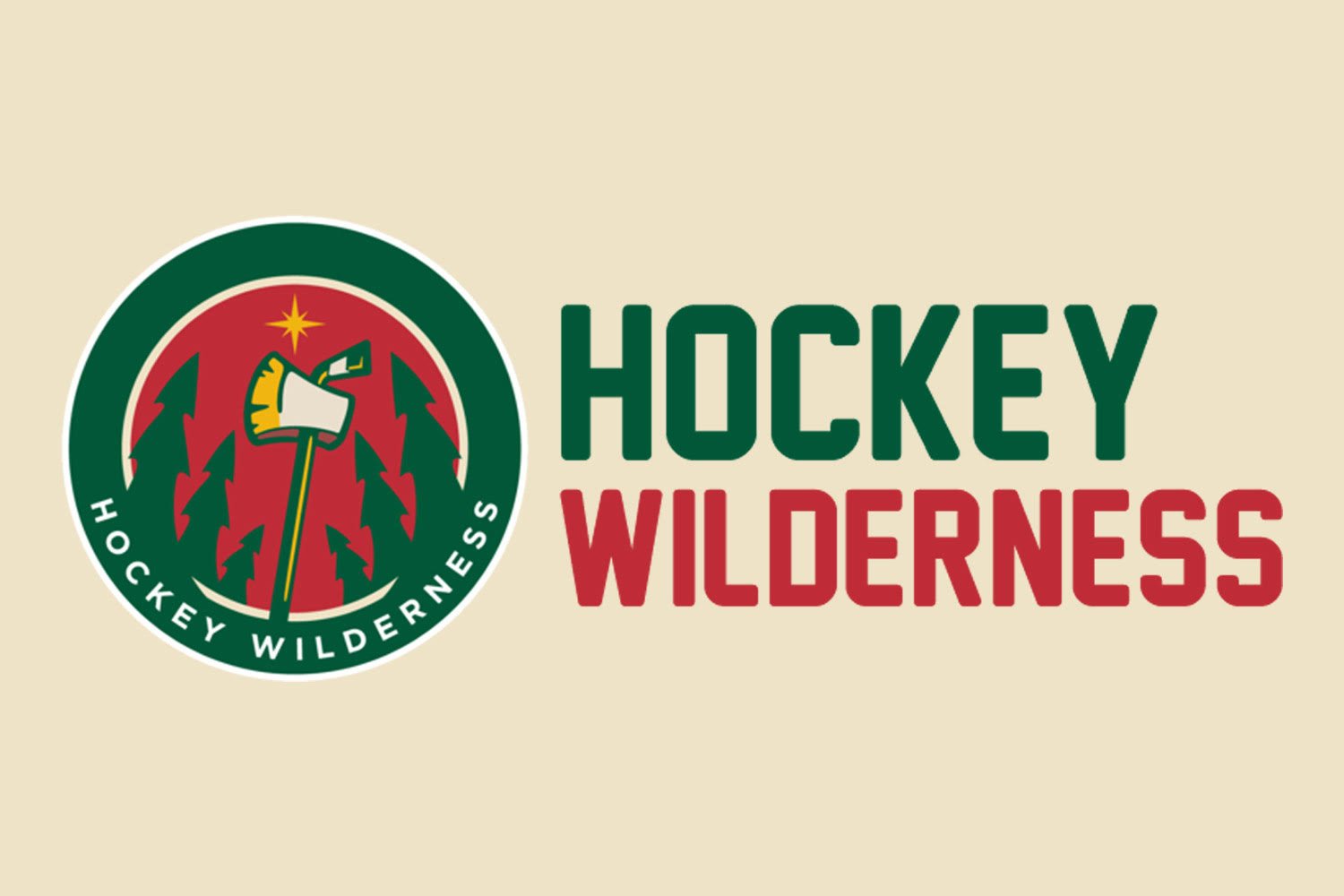 As we saw in the first story regarding Fancy Stats and the Wild, there is a lot of room for debate. Though one of the better teams in goal and shot production, Boudreau's guys are in the bottom half of the league when it comes to balancing out generation vs. suppression.
The shootout determines point production in the standings, but from outside the team a the Abstract, it's hard to justify it being the second most important statistic when it comes to valuing the team game.
Today, we're looking at "Goaltending" and the "Penalty Kill," with each bringing a few questions of their own.
First, a quick recap of the 13 criteria when ranking a team's overall success, starting with the rankings from the last round:
There is some discussion around HW that the Wild could go on a bit of a slide this season, especially with the loss of guys like Jason Pominville on a pretty lopsided trade and Mikael Granlund having to replicate the best season of his career (a 25 point best to be exact). Historically speaking, Bruce Boudreau-led teams have made it to the playoffs in year two of his system, but haven't made it out of the second round.
The group at the Hockey Abstract looks at their analytics crystal ball and considers the Wild a playoff team with the chance to be a home playoff seed. Unfortunately, a lot of this hinges on the play of Devan Dubnyk in net and whether or not he can stay healthy.
Goaltending
It's not really that big of a secret. If Devan Dubnyk goes down this season, that "home playoff seed" will probably go down with him. The Abstract diagnosis: "Dubnyk has a great upside, but is without a proven back up" and ranks them 7th overall.
The Abstract points out that goalies can "have a disproportionately significant impact on a team's season, but it can also be very hard to predict over a single season." The Dubnyk of 2016-17 illustrates that point perfectly.
In the first half of 2016-17, Dubnyk had a .941 save percentage. After New Year's, he dropped to a pedestrian .908. If you look purely at his annual statistics and didn't consider the tremendous meltdown going into the postseason, Dubnyk's .923 SV% was one of his better ones and his 2.25 GAA was an improvement from 2015-16.
Alex Stalock has held the back-up role before. In San Jose, he had three seasons to prove he was a legitimate substitute, but his play decreased consistently following 2013-14 (1.87 GAA/.932 SV% to 2.94/.884), and he found himself back in the A two seasons later.
Niklas Svedberg has only played 19 NHL games and spent the last two years figuring his game out in Russia. He had a .897 SV% for Salavat Yulayev last year...
The Abstract's ranking is based on a three season sample of each starter and back-up's even strength save percentage (ESSV). The ESSV is then weighted with a 3:1 ratio (Dubnyk is expected to play 60+ games to his back-up's 20-ish starts) It looks something like this:
Starter: Dubnyk - .931
Back-ups: Svedberg/Stalock - .917
3:1 Average: .928
Among the goalie units in the NHL for 2017-18, the top is Montreal's duo of Carey Price and Al Montoya (.932), Washington's tandem of Holtby and Grubauer were second (.931), and then Pittsburgh, Florida (what?), Arizona (what?!), and Winnipeg (WHAT?!) all had the same 3:1 average at .929.
Once again, Pittsburgh has two goalies that have won a Stanley Cup in Matt Murray and Antti Niemi (remember him?). Florida returns Luongo and Reimer, but neither became the true #1 last season. You could argue that Arizona got better with Raanta, but he's been a career back-up until now. Winnipeg got arguably better with Steve Mason, but oftentimes a goalie is only as good as their blueline.
There are few holes to poke here.
Although Dubnyk ranks second in overall save percentage for goalies over the last three years, there's a .08 difference between overall and solely at even strength. That accounts for 37 Goals Against in 2016-17. Call that meaningless, but when Vollman ranks the PK 15th in the next section, it deserves more than a brushoff.
Next has to do with overall team play ahead of the lonely goaltender. Seven of the new "starting" goalies for 2017-18 are with new teams. It's more than "see the puck, stop the puck." New systems call for new adjustments to a teammate's given style of play. Usually the blueline will make are break a new netminder.
Consider Cam Talbot, who had a 2.55 GAA and a .917 SV% in his first year as the starter in Edmonton. Sure, the Oilers won 21 more games last season, but Talbot's SV% only bumped up .002 points. Credit is due to the additions of Kris Russell and Adam Larsson.
There are also two guys on the list getting their first crack at the starting role, Antti Raanta and Scott Darling. Both were exemplary in what you want in a back-up, but they're unproven with bearing the load of 60+ games. Could be the immediate impact guy that Corey Schneider was for New Jersey or they could be like Cam Talbot and need a team around them in order to perform.
The argument also remains, you need to legit goaltenders to win in the post-season.
Penalty Kill
Like many of the other statistics, the Abstract uses a three year sample size, though they are candid in saying "a team's penalty killing percentage can bounce up and down for no obvious reason" and Minnesota is a perfect example of this. In the last three seasons, the Wild were 8th, 27th, and 1st counting back from 2016-17 in terms of percentage alone.
However, the Abstract goes beyond percentages and instead uses shot-based data per 60 minutes while killing penalties. With this particular variable, the Wild have given up, on average, 97.8 shots per with a league spread of 81.4 (Carolina) and 109.4 (Buffalo) and are middle of the road at 15th. Although it is per 60 minutes, I still think it is limited in terms of how often each team has to kill penalties.
Think of it this way, Minnesota spent less time on the PK than 28 other teams but still finished behind half of teams regarding shot suppression, hence the prognosis of it being "nothing to write home about, but it does the trick". They're disciplined and need to continue to be so if they want to win games.
Carolina's numbers make sense given that they don't spend a lot of time on the PK to begin with. They're easily the most disciplined team in the league, averaging roughly 199 PK situations per season over the last three years while the league average is 251. This 199 is also 19 times less than the next two teams, the Wild and the Blackhawks.
A team that is more impressive to me is Washington, who are ranked 3rd in shots per 60 but also have had to play shorthanded 264 times per season. St. Louis is similar in that they're ranked 5th in the Abstract while killing 265 penalties per season. In the game of analytics, sample size is everything.
Chicago, unlike the Wild, are truly terrible as they spent less time on the PK than 27 other franchises but also give up 108.5 shots per 60 minutes, which landed them at 29th overall by Vollman and friends. In looking at that, it should come as no surprise that Chicago fired Mike Kitchen this off-season for terrible possession numbers and poor special teams.
I wouldn't go as far as to say that Carolina doesn't deserve the recognition bestowed upon them, they do. They're disciplined and keep teams from getting scoring opportunities when they're a man down. But what happens if they lose that discipline? What happens happens if their sample size grows?
Next I'll be looking at Minnesota's power play and their top scoring line as the breakdown of Rob Vollman's Hockey Abstract continues.