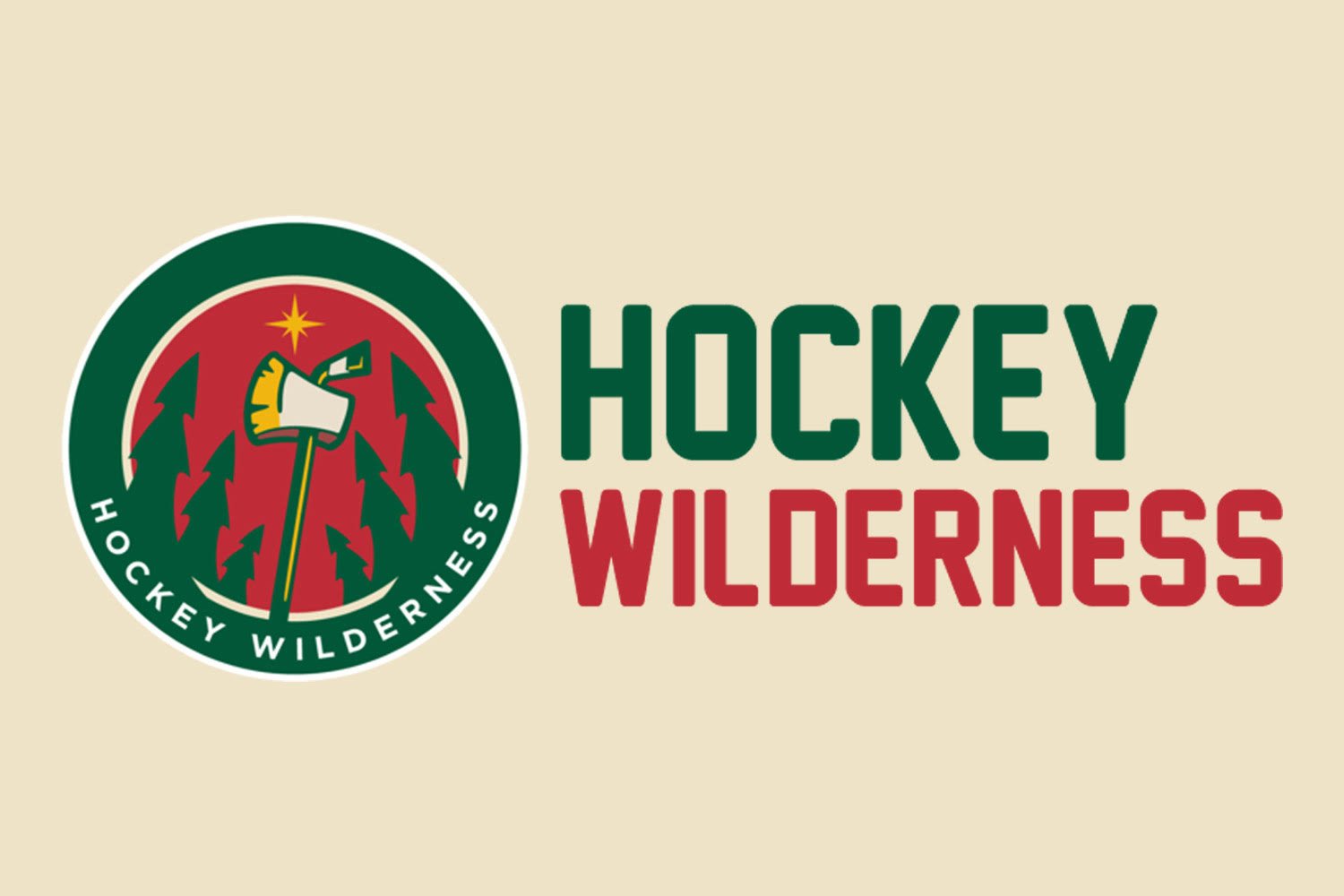 The scrimmage was in the same format the last several have been: green and white teams with prospects divided amongst the two and invitees filling out the rosters. The game was played in two 30-minute halves with a running clock and no penalties; all penalties were settled with a penalty shot and a chaser.
Instead of recapping the match, here is who impressed me and underwhelmed through the course of the scrimmage and 3-on-3 overtime.
Risers
It's good news that a first round pick was impressive. To say he stuck out as above the rest wouldn't quite do it justice; there were very few plays I saw that I could point to and say Tuch looked silly. His passes didn't always connect, but he was an offensive catalyst for the white team. Early on when white was struggling to find its legs, Tuch created the first several chances. He showed a good connection with his center, Joel Eriksson Ek, and the two of them were consistently dangerous.
Such played physically and protected the puck well. This assisted both in zone exits and on the forecheck. Alex seems ready for the AHL, if not the NHL. Seeing him play with NHL-ers will be the next step to see if he needs more seasoning.
Soucy was another important player for his side. The defenseman was back to break up attacks as well as helping generate offense. He wasn't necessarily the flashiest player on the ice, but he was steady. Holding the puck at the blue line can be nervy for a player; if you turn it over, you've put your goalie in a tough spot. Carson was cool and collected, with good distribution and a few sneaky-good shots.
He's certainly not ready for the NHL yet, but Carson is continuing to show flashes of being a very good pickup for the Wild.
Joel Eriksson Ek
Joel was very concerning early on; he took the first face-off and his team was pinned in their own zone for a long while. After finding his feet, Eriksson Ek and Alex Tuch showed some really nice chemistry, combining for very dangerous chances. Ek was very good at driving the net, something the Wild have been missing, and very nearly connected on multiple chances. Eventually, Eriksson Ek did find the net, though whether it was a shot or an attempted pass is up for grabs. Still; if his pass (to Tuch) had connected, the winger would have had a tap in for a goal; either way it was a nice play.
Gustav did many things very well; his movement off the puck was smart. He was good at finding open space and supporting the puck. His vision was stellar- he sees the game very well.
Bouramman's biggest weakness is his decision making; in an attempt to make great plays, he sometimes takes risks that aren't needed and can be very costly. The prime example of this can be found in the second period of the scrimmage. Bouramman was carrying the puck from behind his net and attempted an outlet pass right to a forechecker, who slotted past the goalie for a Green goal. High risk/high reward plays are fine, but not when the risk is an attacker alone on goal.
Honorable Mention: Adam Vay
Adam Vay had a very impressive outing in his half of the scrimmage, making 26 saves in 25 minutes of play. His positioning was good and movement was better, and it had to be. At the same time, Vay allowed a goal against because he left his crease to chase a puck and whiffed completely. Leaving your crease is a decision you can make as a goalie, but you'd better be sure you know what you're doing. If Vay had stayed in his crease, he likely makes the save.
In Vay's defense; his teammates also had ample chances to clear the puck and didn't, nor did any of them step up to take the loose puck. There was a breakdown across the team. Vay's decision to leave the net ultimately cost him a goal, however.
Fallers
Fundamentals of Puck Possession
Both teams struggled heavily with passing. While there were some wonderful passes made (to Anas before his goal, passes between Alex Tuch and Joel Eriksson Ek, and others) there were many passes that shouldn't have been considered. Bouramman's giveaway leading to a goal was not the only horrendous pass attempted. Both teams ended up pinned in their own zone because defenseman simply made bad passes trying to exit the defensive area. In almost every instance, slinging the puck along the boards and out of the zone would have been a much better option.
The other side of this is, of course, the receivers of the pass. Forwards generally did not do a good job of getting open while exiting the zone; many simply turned down-ice and headed full bore for the offensive blue line. Instead of finding open space and being an option, forwards looked to drive the net. This is a good instinct, but one that has to be balanced with the understanding that they didn't have the puck out of their zone yet.
If nothing else, working on passing only to guys wearing the same color as you should be on the itinerary for many of the prospects on display.
Chase Lang has been impressive at the past few prospect camps, but failed to make an impact on Thursday. The problem was a combination of not doing anything to stick out, but he was never particularly involved either. The bright side of this is that he did nothing negatively to stick out either. Lang was nearly invisible for the entire scrimmage, failing to make an impact.
Gelinas, the diminuitive defenseman who played for the Quad City Mallards last season, had a scrimmage to forget. There was one shooting opportunity he had, but his shot was well wide, failing to trouble Ales Stezka in goal. He struggled to control his gaps defensively, allowing scoring chances for the other team, and made little offensive impact. Having scored 27 points from the blue line last year, you might expect Gelinas to have been on the scoresheet, but he struggled throughout the scrimmage. It's early to give up on the 2014 draft pick, but he will need to impress to earn a spot on the AHL roster, or he'll spend another season in the ECHL.
Mitchell was one of the better players in Iowa last season, scoring 22 goals ad 20 assists for the AHL club. He scored a goal in the scrimmage, which was a nice moment for him. Other than the goal, Mitchell was rather ineffective. For a player who is supposed to be "pushing for the big club" (according to Wild.com) Mitchell was outshone by his younger colleagues. The winger could still appear in the NHL, but his upside is much lower than others in the camp, and we should probably keep expectations for Mitchell in check.
The Wild have another prospect scrimmage on Sunday, where you will have the chance to see a rematch of the two teams who tied 4-4 after the 3-on-3 overtime.