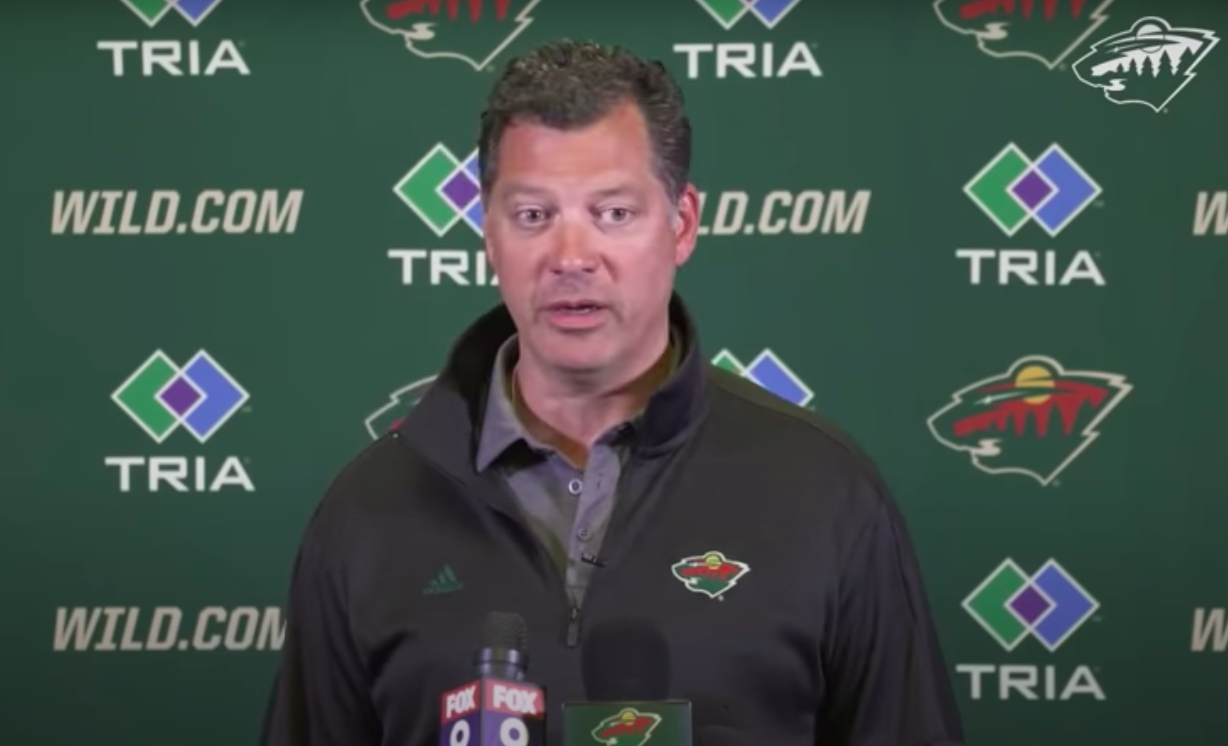 Content warning: This article briefly mentions sexual assault, and many of the outgoing links will discuss sexual assault in detail.
On Friday afternoon, TSN's Rick Westhead reported that the U.S. Center for SafeSport opened an investigation on Bill Guerin over his alleged role in a whistleblower lawsuit filed in November 2020.
The lawsuit's complaint (which can be read in full in the Pittsburgh Post-Gazette) was filed by Jarrod Skalde against the Penguins, alleging that when he was an assistant coach for Pittsburgh's AHL affiliate, Wilkes-Barre-Scranton, WBS head coach Clark Donatelli sexually assaulted Skalde's wife, Erin, while on a road trip in November 2018.
Skalde reported the incident to Guerin, who was Pittsburgh's assistant general manager and served as WBS' GM, on June 21, 2019. The complaint alleges that Guerin (who is not named a defendant in the lawsuit) "later advised Mr. Skalde that the Penguins were terminating Mr. Donatelli's employment, but instructed [Mr. Skalde] that knowledge of the incident and termination had to be suppressed, cautioning that it "has to stay quiet and can't be let out."
On June 28, WBS announced Donatelli's resignation, citing "personal reasons." The lawsuit has yet to go to trial, and according to Westhead's report, the parties are now in settlement talks.
Westhead's report states that Erin Skalde filed the complaint earlier this month and that SafeSport informed her that a file has been opened and will be investigated. From Westhead, SafeSport is an independent organization "responsible for receiving, investigating, and deciding sanctions for reports of misconduct within the U.S. Olympic movement."
It's unknown when the investigation will be completed, as Westhead cites a Wall Street Journal article reporting that SafeSport has 50 investigators for an expected 3,000 complaints in 2021. If the investigation concludes Guerin acted improperly, he could face sanctions up to suspension or termination from his post as assistant GM of the U.S. Olympic Men's Hockey team.
The Zone Coverage Wire compiled updates and developments to Westhead's initial report back on Dec. 11. The Wild released statements on Dec. 8 pertaining to the report. No statements about this investigation have been released at the time of this filing.