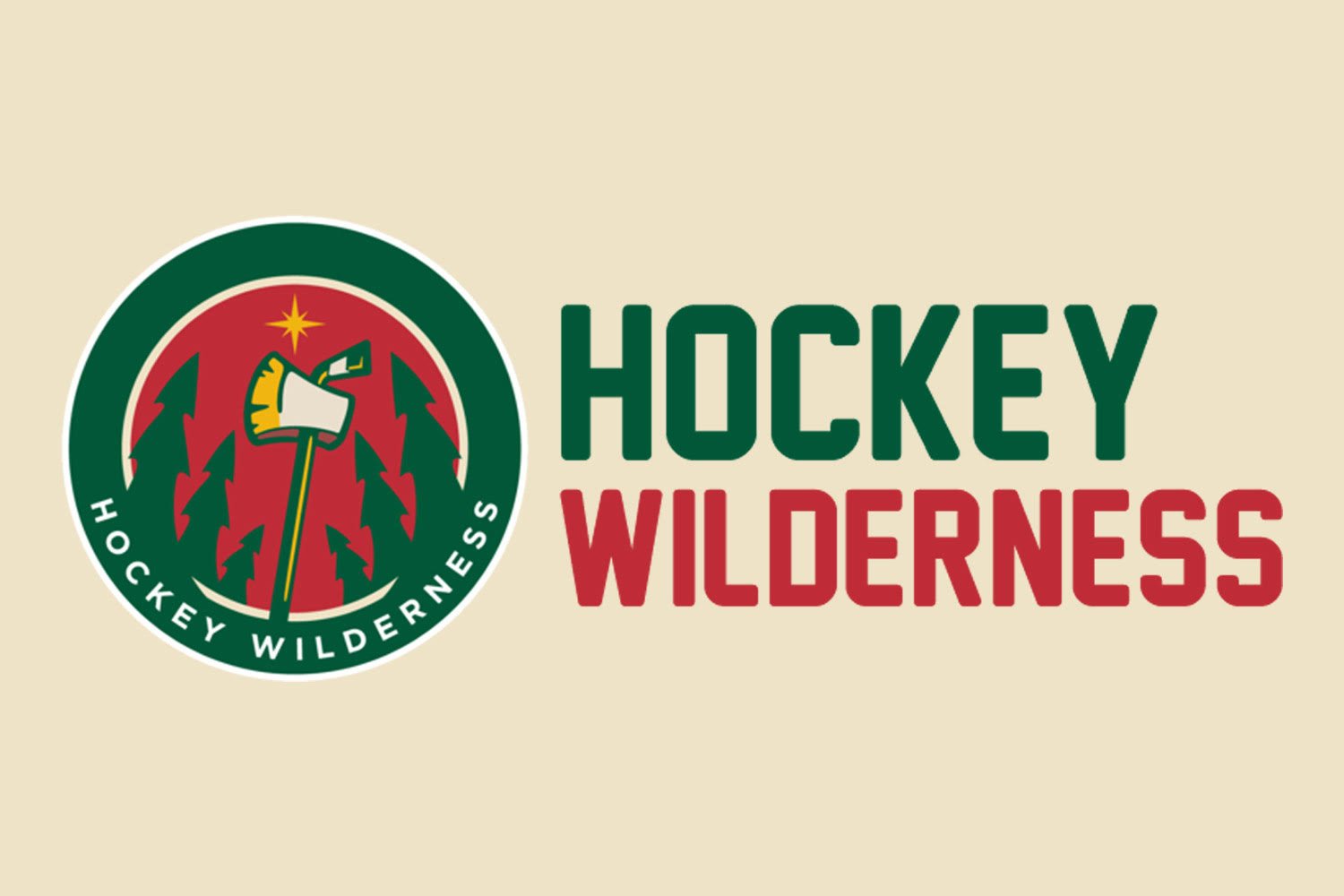 There is no doubt that even the most optimistic Minnesota Wild fan wouldn't have predicted the surprising season the team has had so far.
Currently sitting third in the West Division, with a 24-12-2 and only two points back of the Vegas Golden Knights for second place, it seems unlikely that even management expected such a strong performance from this squad. GM Bill Guerin, in an interview with Sarah McLellan of the Star Tribune back in December, said
While that quote is a typical, confident quote for any GM heading into a season, Guerin's roster decisions spoke to a different philosophy. He let the longtime captain and beloved franchise figure, Mikko Koivu, walk in free agency. He swapped Eric Staal — coming off a 19 goal, 47 point output in 66 games — for oft-injured and under-performing winger Marcus Johansson from Buffalo. Shipping out goaltender Devan Dubnyk, 2016's 15th overall pick Luke Kunin and Ryan Donato for a single year of Nick Bonino and a collection of prospects and picks. At best, these looked like lateral moves, at worst, a short-term minor step back.
But as we near the 2021 season's trade deadline, the Wild find themselves in a peculiar position. It's a surprisingly solid and competitive roster and the assets to bolster it as the team heads towards the post-season. An ascending prospect pool and five draft picks in the first three rounds of the coming draft afford Guerin the capital to make some improvements. So, if he wants to improve the margins without sacrificing much, what should some of the targets be?
Erik Haula - C, Nashville Predators
Yes, a reunion might be in the cards. Claimed in the Golden Knights expansion draft, Haula has since made stops with the Carolina Hurricanes, Florida Panthers and is now with the Nashville Predators.
The speedy forward is having a bit of a down year, on pace for seven goals and 25 points over 82 games, which would be his worst totals since his age 23 seasons in 2014-15 (his second year with the Wild). But, the entire Predators roster is having a down year, which — along with his expiring contract — would be the reason why he should be available on the cheap. The Predators will try to squeeze as much value out of their roster as possible, just as the Wild would try to do with Haula if they re-acquired him.
There aren't many glaring holes in the Wild lineup, but there is room for improvement at center. The first thing Haula would improve is in the face-off dot. While at this point, the value of winning face-offs may be overrated, over the last two seasons, Haula is 54.4% in the face-off dot, better than anyone currently on the roster. Nick Bonino leads in that category with a 52.4% rate and the only regular center above 50%.
While Haula is a drag defensively, he could theoretically be sheltered with more defensively strong line-mates. Elsewhere, Haula provides value on the most needed front, the powerplay. While his days as a speedy, zone-entry monster are probably gone, his ability to create shots for himself and others has been above par and improving for years. According to Corey Sznajder's tracking data, Haula ranks in the 69th percentile for individual shots and 61st percentile for shot assists. His ability to create shots is just what the Wild powerplay needs.
Nick Foligno - LW, Columbus Blue Jackets
Whether or not Marcus' brother is available is still to be determined. What doesn't need to be is that Columbus has had a year to forget in 2021. The Pierre-Luc Dubois/Laine trade already looks to be an absolute disaster after just a few months. It seems like the best before date has passed for John Tortorella, and the conspiracy theory that he is actively trying to get fired is becoming more believable by the day. The good news is that means there may be a valuable piece to salvage from this dumpster fire of a team.
Namely, it's captain and second favorite Foligno brother, Nick. At 33, he's not in the seniors' home yet, but he's on an expiring contract, and it feels like Boone Jenner has been groomed for years to succeed the current captain. Predictably, he's slowed down this year on the scoresheet, on pace for 14 goals and 32 points in 82 games. Not entirely out of line with his typical 15+ goals and 35+ points, but likely an indication he's slowing down.
This transaction is more than just a brotherly reunion though, Foligno would be an ideal fit and has been the secret to much of the Blue Jacket's success over the years. He's a defensive powerhouse and makes a small but decent contribution offensively. His tenacity on the forecheck and his hustle on the backcheck are invaluable.
His addition wouldn't address the more significant issue down the middle. Still, if head coach Dean Evason wanted to get weird, Foligno has played some center and shockingly has a better face-off percentage than every pivot but Nick Bonino this year. His availability is still unclear, but if he is, you'd be hard-pressed to find a better fit in terms of style.
Andreas Athanasiou - C, Los Angeles Kings
Much in the same mold as Haula, Athanasiou is another speedy forward bounced around a bit in recent years. Only 26, and at the bargain bin cap hit of $1.2 million, Athanasiou may even be a candidate for extension beyond this year.
The Greek speedster signed a one-year contract with the Kings this off-season and, if they choose to see what they could get for him on the market, the Wild would be wise to kick the tires.
The similarities with Haula don't stop at their playing style; Athanasiou is a liability defensively and provides offense to offset it. Unlike Haula, though, Athanasiou is a monster when it comes to carrying the puck into the zone, top 10% in the league according to Corey Sznajder's data. He may not bring as much to the table as Haula does, but there's a chance he'd be an upgrade through the middle.
Philip Danault - C, Montreal Canadiens
Unlike most of the candidates on this list, Danault may not come cheap. But he may quietly be the best chance to improve the center position significantly without making an in-season swing for the fences.
Danault had high hopes for this season. He primarily considers himself a top-line center in the league, and he may be right. Reportedly offered a six-year, $30 million contract extension that he ultimately turned down, Danault entered this season hoping to prove that he was that premiere pivot. But Canadiens' management has become enamored with Nick Suzuki's rise and favors Jesper Kotkaniemi above Danault as well. Suddenly, Danault has found himself further down the depth chart than he expected to be and, frankly, further down than he deserves.
With three goals and 19 points through 36 games, his offensive output isn't eye-popping, but much like the entire Canadiens team, Danault has been snake-bitten. Shooting just 5.6% on the year, he has traditionally shot over 9% in his six years with Montreal. He likely hasn't been given a fair shake on the powerplay either, averaging just 23 seconds of powerplay time per game. For perspective, that would rank behind Jordan Greenway and Ryan Hartman for 19th on the Wild. Disappointing for a player that is in the 99th(!) percentile for shot assists.
The price might be high, but if a deal could be made — and with an extension in mind — this would be a marked improvement for the Wild.
That isn't all the options out there, but it's undoubtedly some of the more interesting ones. There's even a chance that the Wild find themselves, sellers of sorts, at the deadline. Players like Marcus Johansson, Nick Bonino, Nick Bjugstad, Ian Cole, and others are on expiring deals. Decisions have to be made with the coming Seattle Kraken expansion draft in mind.
Rentals can often come at a high price. There's a good chance someone will pay too much for the likes of Taylor Hall or Markus Granlund. But there is a philosophy that if a competitive roster like this exceeds expectations, you owe it to them to at least explore the possibility of adding before a playoff run.
It's hard to deny that this squad hasn't earned the right to some help.