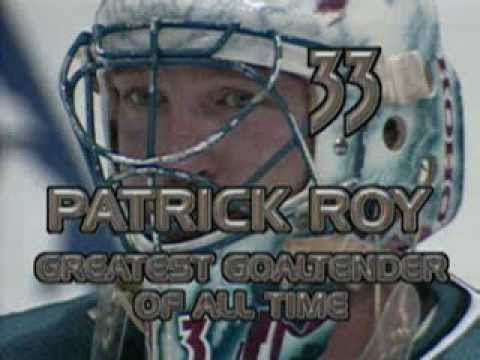 We're getting to the really fun stuff on our list.
30. Byron Dafoe, Los Angeles Kings

This mask is like some kind of mythical unicorn in that I can't find a picture of Byron Dafoe actually wearing it, but lordy, I hope he did, because it's beautiful. Starting with the beautiful classic Kings logo up front, onto the beautifully detailed lion, and even the wonderful scroll work for Dafoe's classic 'Lord Byron' chin decor. This mask has lots of royal feel to it, and that shouldn't be surprising, given that Dafoe was actually born in England. Bravo, old chap, bravo.
29. Andy Moog, Boston Bruins
http://i19.photobucket.com/albums/b154/spyboy1/TSG%20Blog/MoogBruinsmask.jpg
Andy Moog was an early jumper on the animal face as a mask bandwagon, and it's easy to see why. Having the vicious bruin to work with, this angry bear comes straight from the Bruin's shoulder patch of that time, making it a little more cartoony than Tuukka Rask's terrifyingly life-like version that appeared earlier in the list. But seeing as how good this mask looks, and how well it matches the jerseys at the same time, I have to give this version the nod. Moog liked it so much that he took the design with the Dallas for a bit, which makes about as much sense as naming a team 'The [Lone] Stars'.
28. Manny Fernandez, Minnesota Wild

Manny Fernandez did the impossible and created a somewhat lifelike 'Wild' for everyone to enjoy. The debate may rage on as to what the animal actually is (it's a bear, you idiots), but Manny was so committed to being on team Animal Face that he made it work anyway. Incorporating all of the nature-y design elements in the Wild logo, and giving the beast enough eyes and teeth to actually allow it to hunt for food was no small task, but I think this mask pulled it off. Pulling a reverse-Moog, Manny took a very similar design with him to Boston during his time there(which is easy to do because they're both bears, you idiots.).
27. Stephen Valiquette, New York Rangers

If you don't like Spiderman, you should just leave the room now. Because I love Spiderman (Tobey Maguire aside). More importantly, Spiderman is an icon of New York city, along with the Statue of Liberty, The Empire State Building and the Chrysler Building -- all pictured on this mask. Valiquette must have really liked Spidey, because he had numerous masks featuring everyone's favorite wall-crawler. This one with the bricks narrowly beats out the competition due to its more consistent color scheme, and yeah, the whole brick wall goalie thing.
26. Roberto Luongo, Florida Panthers
http://1.bp.blogspot.com/-eF4eYjep-kc/Veu8lvWSFpI/AAAAAAAAUyo/mTGjjsPM5G4/s1600/Florida-Panthers-Roberto-Luongo-goalie-mask.jpg
Bobby Lou has had a lot of great masks over his career, as his Johnny Canuck mask was featured earlier in this countdown. Luongo has had two great runs with the Panthers, and his first run there featured a great Pink Panther theme, that surely had that song stuck in fans heads well after the final horn. This Panthers mask is a great look, coupled with similar designs before Florida changed their logo to resemble Nala from The Lion King. Luongo seems to have fallen for some sweet, simple designs in his later years, which can only come with years or wisdom, I would assume. When he finds a way to meld these great masks with his also great twitter account, we'll really have a winner.
25. Stephane Fiset, Los Angeles Kings

When you hear the word 'Kings' you probably don't immediately think of Pharaohs, but maybe you do, since King Tutankhamun was one of the most famous kings of all time, for better or for worse. Well props to Stephane Fiset for coming up with the idea of using King Tut on a Kings mask, and it really was pulled off beautifully. Lots of beautiful striping and intricate designs along the side of the mask, along with that wonderful black and silver death mask of The Boy King.
24. Patrick Lalime, Pittsburgh Penguins

Patrick Lalime burst onto the scene with the Penguins in the late 90's, and his mask somehow captured that breakout even before it happened. Something as simple as a mask being an egg to a Penguin is wildly creative, even though it seems obvious once you see it, even if representing a goalie mask as an egg might draw pause from some. The baby Penguin peering out of the broken egg, along with the hint of the flipper on the sides is just overall a great look, and some really outside the box thinking.
23. Olaf Kolzig, Washington Capitals
http://www.goaliesarchive.com/files/masks/masks/kolzig.jpg
Olaf Kolzig was a monster of 90's goaltending, and his name lent him to the nickname 'Godzilla', which lent itself to a number of great masks with the Capitals, ranging from the delightfully old school to the modern and robotic. Anything you can meld together a persona, even if comes from a nickname and the personality that makes up your home team's city, like Kolzig did on several of his masks, littered with Washington DC monuments.
22. Patrick Roy, Colorado Avalanche

Patrick Roy is probably my favorite goaltender in NHL history, for many different reasons, and definitely not his tenure as a bat-crap crazy head coach. His masks weren't exactly a beacon drawing me into him either, but his first mask with the Avalanche was a beautiful mountain scene that became iconic in the early years of the Avs, as opposed to his angry mountain mask that came later. Matching burgundy mountains with some great looking avalanche action was topped off with his number perfectly matching the uniforms.
21. Kelly Hrudey, Los Angeles Kings

Kelly Hrudey wasn't a very well-known NHL goalie nowadays, but he was known well enough in his day, if for nothing else but the goofy looking helmet he wore. This Hollywood inspired mask is a major upgrade, obviously, and with the hills, the sign, the spotlights and stars wrapped in film really top off the theme of this mask. Sometimes masks transcend the goalie and speak to the soul of a hockey town so much so that the mask becomes a part of the team's lore, and I think this definitely qualifies.
Look forward to the top 20 masks next week!
---
Never Miss an Episode of Giles & The Goalie!