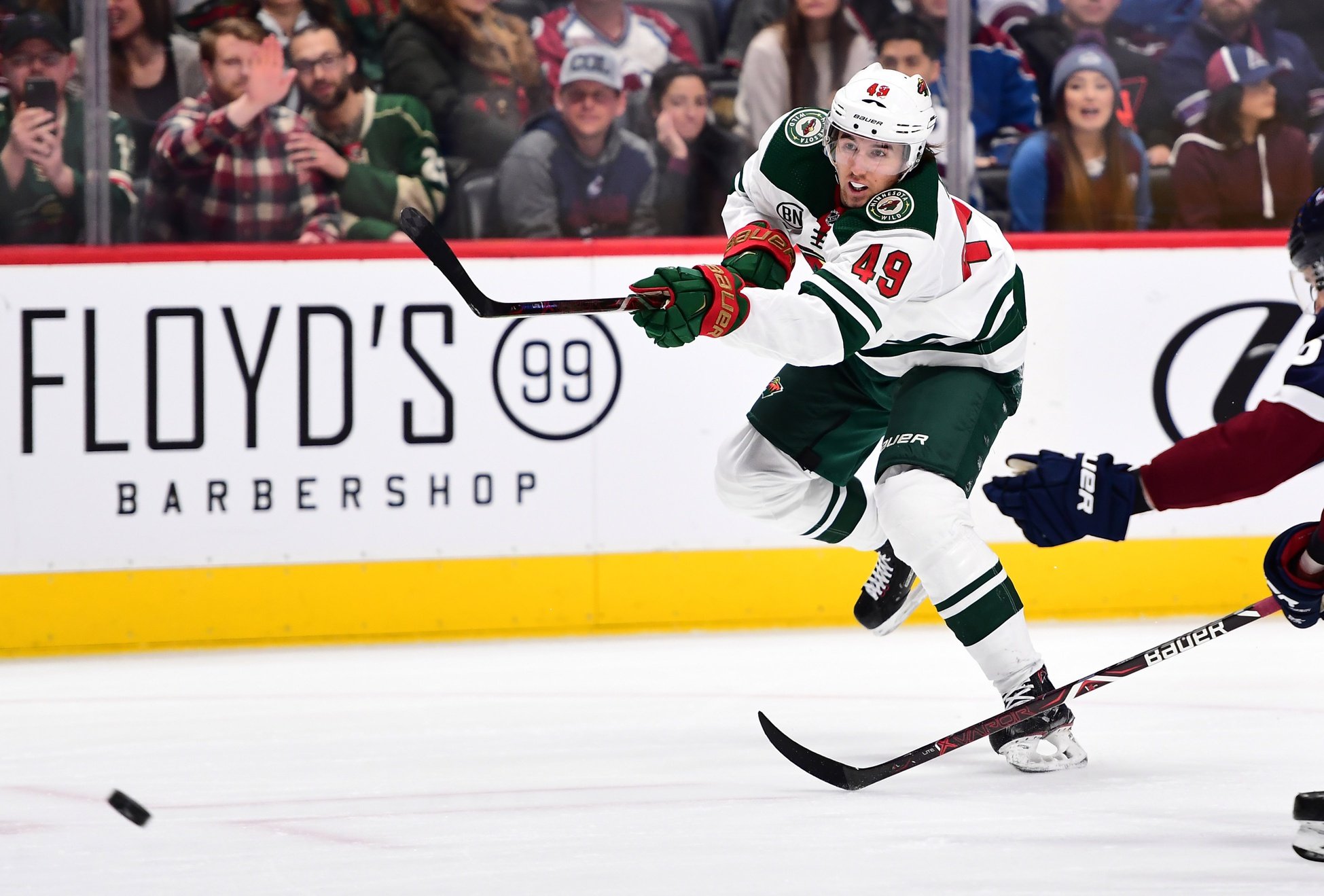 I've been writing about the Wild for a few years now. Every season ends, arguably more disappointing than the last, and I'm asked the same question.
"What do they have to do to win in the playoffs?"
It seems like each year it's a different answer. Losing to the Blackhawks four years ago, I preached staying the course with an up and coming team. Then the Wild lost to the Stars, but I thought the new incoming coach could take them to the next level. When the Wild lost to the Blues (or more accurately, just Jake Allen), I thought they were just a Devan Dubnyk hot streak away from being able to win it all. Last season, when they were embarrassed by the Jets, I was out of answers, but thought maybe a new GM could change things.
They're only a half season in, but the early returns on changes aren't promising. New Wild GM Paul Fenton slow-played his first seven months with the team, not shaking things up just yet, seeing what he had, and evaluating from there. Then came a flurry of trades, moving Justin Kloos, Nino Niederreiter and downgrading a pick, for Pontus Aberg, Victor Rask and Brad Hunt, respectively.
While these are the tweaks to the roster that Wild fans have been promised since Fenton's hiring, they also were not exactly what most folks had in mind, either. Fenton is undoubtedly handcuffed by many of the contracts on this team, and making trades in today's NHL can be difficult, so finding the right deal is tough. While the Aberg and Hunt deals were very low risk, they also didn't promise a ton of upside, or at least the kind of upside that can really alter a team's direction. The Niederreiter trade, however, sparked many reactions, ranging from merely indifferent to downright outraged. Rask is seen as a clear downgrade in talent despite his ability to play center, and Niederreiter has promptly scored four goals in his first three games with the Hurricanes.
The trade led to a rant by yours truly on the Giles & The Goalie Podcast this week, about the Wild getting fleeced in a deal, albeit a deal for two non-All-Stars.
Somewhere in my rambling, I make the point that the Wild should follow Nashville's path to contending. While Nashville hasn't won a Cup yet, their roster is really good, and they're a legitimate Stanley Cup contender, as they have been for a few seasons now. Fenton knows firsthand how that team was built, and while much of it was through his drafting, perhaps the most important parts of it were from trades.
Trades.
Trades like flipping Seth Jones for Ryan Johanson, using their defensive depth to help them on offense. Trades like acquiring Filip Forsberg, taking advantage of a desperate George McPhee at the time, and landing a top-flight scorer. Trades like getting PK Subban for Shea Weber, and answering the phone when Marc Bergevin decided to torpedo his own team.
You can build a winner almost entirely through the draft -- I do believe that. You can try to build a winner through free agency, although that's likely the hardest path to take, as Wild fans have found out. The Wild don't have time to build through the draft right now, as the oldest team in the NHL, and desperate for postseason success. Building through free agency has helped this team go from laughingstock to perennial playoff team, but has also put them in a salary cap squeeze with little room for improvement left. What does that leave?
Trades.
Let's be honest, here. There are plenty of bad GMs in the NHL to take advantage of (well, one less now). Also, plenty of GMs who might be good, but still make mistakes from time to time. Finding those mistakes and building a winning team out of them is hugely important in the NHL. 'Hockey trades' as they're known, or player-for-player swaps are the only means left for teams to improve themselves after they've felt the woes of the crapshoot that is the NHL entry draft, and put themselves too close to the cap through shrewd, awful or any kind of free agency signings.
If trades are the final frontier of building a model NHL franchise, the Wild need to do it extremely well to get there. The Wild need to acquire top talent from other teams, leveraging situations and evaluations against them, and take some chances. Beyond Kirill Kaprizov coming stateside and lighting up the NHL, the Wild's road to contention is through trades. Even if Kaprizov comes over, building around him may have to come through trades as well, especially with the empty prospect pipeline the Wild have currently.
For this reason, the Niederreiter trade is extra frustrating to Wild fans. Nino wasn't the biggest cog in the Wild lineup, but he was an analytic darling and a fan favorite. Even though the Wild hadn't seen much production this season after his 57-point effort last season, Rask came to Minnesota with six points to his name this season, falling on the complete opposite end of the analytic spectrum than Niederreiter. He may be a center, which the Wild probably do need, but he's also left-handed, an overabundance which still plagues the Wild.
Minnesota got the short end of the stick in a player-for-player trade involving someone who could've been an important piece of the team's future and replaced him with someone who may just turn out to be a liability in the bottom six, without much salary cap or contract year relief.
On the flip side, it's not the end of the world. Losing Nino hurts in many ways, but this team can soldier on without him. Rask's center ability will allow the Wild to be more flexible when it comes to possibly losing Eric Staal, an issue that may come to a head sooner rather than later. Fenton can still make more trades, better trades, and try to build up this team and its farm system in preparation for Kaprizov's hopeful arrival sometime around the same time as the next NHL lockout.
It's a scary proposition, asking a GM to make a team better only using a bare cupboard, a maxed-out roster, and trades with wildly varying player evaluations. But if the question is how the Wild can get better to the point that they are a legitimate Stanley Cup Contender, it's the only answer to the question they have anymore.
---