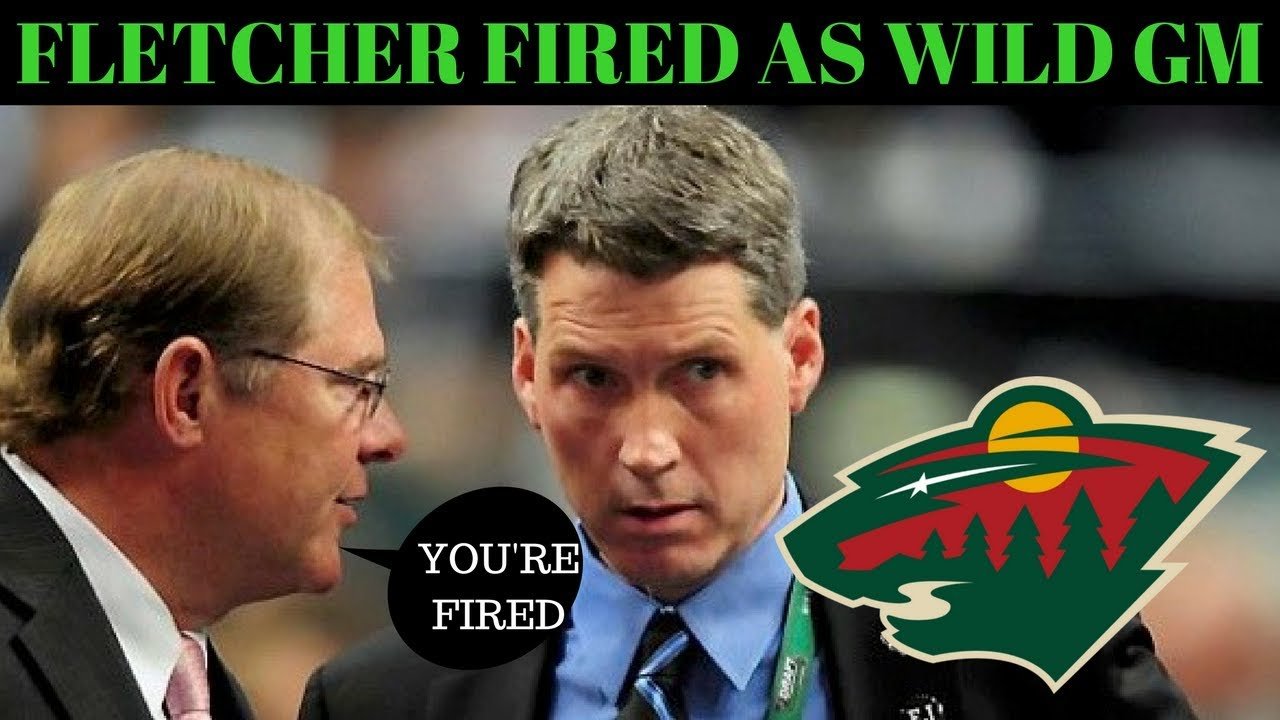 There are fewer things more important to a sports franchise than its general manager.
No person has more control over a team, depending on the franchise hierarchy. Controlling the construction of the team's roster is so crucial that franchises can be propelled into dynasties and set back decades based on the actions of one person.
As Minnesota Wild fans wait impatiently for the team to hire a new general manager, there are several things they should be looking for in a GM.
1. Winning Pedigree
It sounds easy, but if one were to hire a general manager, you'd want someone who comes from an organization that has experienced success recently.
While that may be oversimplifying, it comes down to building a winning culture. Coming from a front office that knows how to win and has the right methods to win should be a priority, and it's a fairly simple reason why we so often see GMs and coaches hired from successful teams at a much, much higher clip than bottom dwelling teams.
The caveat: Undoubtedly, there are smart hockey people working for organizations that have fared poorly. Hiring someone from a losing organization doesn't guarantee a poor hire or even poor results down the line, but it's probably more of an uphill battle to build a winning team than coming from success.
2. Avoiding Stupid Decisions
This may go hand in hand with having a winning pedigree, but there's been a fair amount of bad decisions made in the NHL lately, and avoiding them is essential to building a winner in today's ultra-competitive NHL.
Simply put, steering clear of anyone who was in the room and allowed P.K. Subban to be traded, anyone who managed the Florida Panthers expansion lists or anyone who has ever agreed with any of Peter Chiarelli's ideas. Avoiding trades that are so bad that they're instantly panned and work out exactly how the critics foretell is going to be a must for turning the Wild into a contender, so the next GM can't be someone who has signed off on anything so terrible.
The caveat: There is something to be said for learning from your mistakes, and George McPhee comes to mind. After getting fired for not getting over the hump in Washington, including infamously trading phenom Filip Forsberg for grinder Martin Erat. McPhee has done alright for himself in Vegas, including exploiting 30 other GMs into playing by his rules in last summer's expansion draft, but the futures for that franchise under McPhee obviously remain to be seen.
3. Have An Open Mind
While this may seem like a pipe dream to some, it really shouldn't be.
If the Wild want to be successful, the next GM shouldn't be afraid of working outside of their comfort zone. This is especially true when it comes to analytics, and especially important given the Wild's hire of the War-On-Ice folks, and how they seemed to be used...sparingly... under Chuck Fletcher.
Also, the Wild' reliance on drafting the same archetype player repeatedly, causing them to say, for instance, draft Joel Eriksson Ek over Brock Boeser, is something that can come back and haunt a team. One thing that I like about GM frontrunner's Paul Fenton's resume is that in last season's draft, the Predators weren't afraid to select Eeli Tolvanen as his (somewhat) inexplicably slid down the draft board, then they watched with glee as he tore up the KHL.
The caveat: It'd be easy to say that there isn't a downside to having an open mind, but there actually is. There is such a thing as being too far down the analytics rabbit hole, and there are some teams that have embraced analytics only to find limited success. Also, there are tried and true methods and wisdom in front office experience. Wild fans should want an open-minded assistant GM, rather than just hiring a mathematician.
4. Plenty of NHL Front Office Experience
While thinking outside the box is great, there is something to be said for having experience in an NHL front office, and in some ways, the more the better. This prerequisite is so important that it's basically a given.
While hiring a hotshot juniors GM or say, for instance, an NBCSN commentator sounds like fun (or a trainwreck), it really doesn't make much sense for a team looking to improve an existing winner with shrewd moves.
The caveat: One of my favorite hires in the last few seasons was John Chayka being hired by the Coyotes. Chayka is a smart young guy who can be a little unconventional. I liked the hire especially for the Coyotes, who have been mired, in let's just say, a rough stretch. While it probably made more sense for them than the Wild, it's not like a hire like that absolutely couldn't work here.
5. All The Right Answers
Sure, it seems obvious that the GM the Wild will hire will have nailed the interview, but unfortunately, none of us are privy to that kind of thing. The next best thing Wild fans will get is the introductory press conference, which is somewhat an interview to the media, and maybe more importantly, the fans.
In that 'interview' the GM needs to say the right things.
There's a reason interviews are so important -- they showcase the knowledge, the intelligence, the plan and the confidence of the person being questioned. Answers from one candidate to another can be markedly different, but if reasoned and given with confidence, different answers can work. This requirement is unique in that it's only really available after the hire, but in many ways, can trump (no pun intended) anything previous on the list if it goes well or poorly.
The caveat: If winning press conferences was the ultimate name of the game, Mike Leach would have a few national titles by now, and Greg Popovich would have 15 NBA titles, or zero, depending on what you think of his shtick. Talking the talking is important, and not being good at it can expose deeper seeded issues, for sure, but there's also a few 'BS' artists out there that can talk their way out of anything, without getting any results.
All in all, the GM candidate the Wild end up hiring may or may not check all of these boxes. Then again, it's entirely possible that the hire does check all the boxes. Either way, this doesn't guarantee results negatively or positively, but it would be a good start. If the Wild want to ascend the next level and check a Stanley Cup off their list, they'll need a GM who checks the right boxes.
---
Never Miss an Episode of Giles & The Goalie!