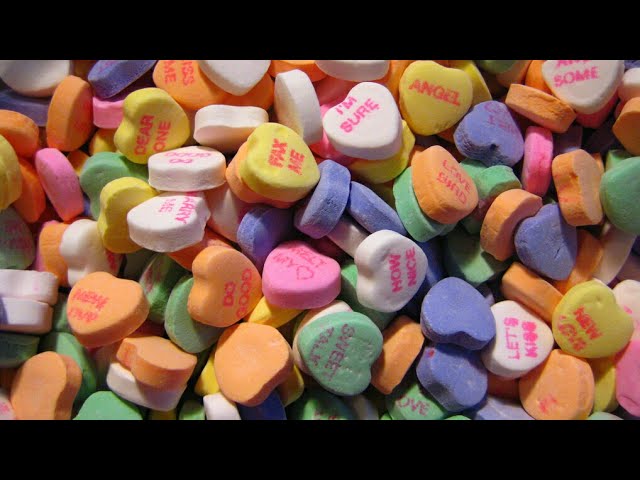 Another month, and another mailbag. This month I didn't receive any Twitter questions, but instead was flooded with over 100 questions from my Facebook friends. Specifically, mostly from four of my friends, Pete Leisen of the Twins & Losses Podcast, Barry Campbell and Joe Bouley from Hockey Wilderness and my good friend Tommy, who loves to hate sports. Here are the questions that I felt like answering.
Barry Campbell asks:
Your wish comes true. You wake up tomorrow to find out Chuck Fletcher has been fired and you have been named interim GM of the Minnesota Wild. What do you do at the trade deadline?
I probably outlaw the Why-old chant and the wave, with offenders losing access to the Xcel Energy Center for no less than three years.
Then I would call all 30 other teams about taking on the contracts of Suter, Parise, Foligno, perhaps Ennis or Brodin and maybe even Koivu. When all of that fails, I will go to the media and call all of my peers a bunch of jerks for not playing ball.
In all seriousness, I think another depth forward is really the only thing that this team should really pay anything for, unless they come across a bigger deal that they really can't refuse. This team has some decent forward depth, even in Iowa, but if they want to make the playoffs, and you might as well try, since your draft pick wouldn't be anything special at this point if you didn't, any kind of improvement over Marcus Foligno or Chris Stewart would be great. Is Luke Kunin that guy? Sure, but with injuries seemingly running rampant on the Wild this season, getting a bottom-six forward for a mid-round pick -- AND NOTHING MORE -- wouldn't hurt.
There's been a lot of talk about moving Charlie Coyle recently. I'm not all in on that camp yet, because I'm not so sure that he's all that coveted elsewhere to get a great return on a trade, especially when he's very obviously struggling, and his contract isn't something that screams "Move me!" I'd rather take the chance that he figures it out in the next year or so at that salary than move him, unless you're head over heels for what you get in return. Which honestly would likely be picks and/or prospects, which are just as much of a gamble as Coyle reaching his ceiling anyway.
Do you put your pants on one leg at a time?
No, actually. I sit on the edge of the bed and put in both feet at once. Who wants to dance around their bedroom with one pant leg on like LL Cool J?
Pete Leisen asks:
If you could undo any move GM Chuck Fletcher made, what would it be and why?
Well Pete, thanks for asking a question that I wrote an article about earlier this season. I would change the trajectory of the entire 2017 offseason by not playing ball with Pacific Division-leading Golden Knights GM George McPhee like so many other silly GMs did, and call his bluff on taking Jonas Brodin, Marco Scandella or Eric Staal. It would set into motion a chain of events that would allow them to keep Erik Haula, Alex Tuch, Jason Pominville, Marco Scandella and a shred of our dignity.
What's your opinion on mayonnaise?
Mayo gets a bad rap, man. People hate it because all they know is the jarred gelatinous nastiness found in grocery stores, but then they love any sandwich with an aioli in it. Please note: aioli is garlic mayonnaise. Mayo is supposed to just be eggs and oil, which are pillars of the delicious food world, and yet people act like mayo is some kind of lab creation for only the whitest of white people made by even whiter people.
Am I personally a big mayo on my sandwich guy? No, but I also am not afraid to use mayo in other cooking capacities to create delicious dishes, like the coleslaw that Giles will be eating when the Timberwolves make the playoffs.
Who was your favorite "one-hit wonder" to play with the Wild?
Well, I mean it's gotta be Ilya Bryzgalov, right? I first thought of Guillaume Latendresse, but it turns out he played three seasons in Minnesota, even though it only felt like one because he only managed 82 games total in those three years.
But Bryz is the crown jewel of hockey player personalities to this day, as evidenced by anything he's done in hockey media since his retirement shortly after his stint here. Everyone needs more Bryz in their life.

What's the last movie you saw in theaters?
It was actually
'Chef'
with Jon Favreau in 2014. My girlfriend at the time was a recent culinary school grad, so I took her to see it and was pleasantly surprised by the humor, the character development and the genuine foodie qualities of the movie. I would highly recommend it. It's a great father-son movie, with the main plot device being Twitter. What's not to love?
If I put mini corn dogs in my chili what would be the best name of said dish?
On Facebook, I replied with Mini-Chornlies, and I think there's a lot of potential here. Creating a name for a deliciously heart-stopping dish like this is half the fun of creating the dish. You could even go a more whimsical route and call them Honey Badgers or something and claim that the name comes from what they'll do to your digestive tract.
What trait or skill would you focus on if you were reconstructing this Wild team?
I would focus on speed and skill. It sounds cliché, but when you think about it, this franchise, and Fletcher to a point, really seems to have a deep-seated love for leadership skills and size, perhaps over speed and skill.
If the new NHL since the last lockout has taught us anything, it's that the 90s brand of hockey is dead and gone. Young and exciting players that aren't huge, and may not be known for their Captain America-like leadership qualities, like Clayton Keller in Arizona and Alex Debrincat in Chicago are the types of players that I'd take over a Foligno eight days a week. I'm not complaining about a player like Kunin, but his leadership skills should be seen as a really nice bonus, but not one of the only reasons why you're drafting him.
NBC deleted a tweet of Hilary Knight and Amanda Kessel that included Patrick Kane. Are their people finally getting the hint on that douchenozzle, or will the NHL continue to force Kane upon us?
Well, we can only hope that the NHL will come to its senses on the Patrick Kane thing. I don't hate Kane with a burning passion that consumes my soul like some folks do, but any idiot can recognize that his reputation is pretty terrible for a marketing darling, and he has the personality of a used napkin. The NHL probably loves Kane because he's pretty good, he's American and plays for NBCSN's second lovechild, the Blackhawks. But the reality is there are better players to promote who would help grow the game, like PK Subban, Connor McDavid, Auston Matthews among others. Do some of those kids lack personality? Sure, but no less than Kane, and they're younger and better.
Bigger guffaw, John Scott getting traded to not be in the ASG, or Brad Marchand still taking part in the ASG after being suspended for five games?
I mean, it's gotta be John Scott. There's a groundswell movement to elect a stick-dragging enforcer to the All-Star Game, and the NHL goes out of its way, behind those fans' backs to get him traded away from his current team, in the hopes that everyone would accept that he would not be eligible to play in the All-Star Game due to being in a different conference.
That's some JFK assassination-level sh*t.
Marchand was a deserving All-Star despite being an angry little rat, and while his suspension was poorly timed, had it come at any other time during the season, it would be a complete non-issue. Furthermore, the NHL using the All-Star Game, an exhibition, as one of the five games in his suspension would be downright silly. Suspending him from the All-Star Game would make it a six-game suspension and probably cause some kind of union grievance because it probably would've affected his pay.
What is the worst Valentine's Day candy and why is it Sweethearts?
Ah, sweethearts. They're as ubiquitous as they are corny, and even though they've tried to spice up the stamped messages on them in recent years, the flavor and molar-shattering texture sure hasn't improved. In an ever-expanding foodie world where food companies are constantly leap-frogging each other into hard drug-like foods, it's odd to me that Sweethearts hasn't really changed much on the actual taste component of their product to gain more traction in the market. Sure, it's witty and fun that your candy says "Netflix and Chill," but when I'd much rather eat a fistful of Tums than your product, maybe it's time to reconsider your product.
---
Never Miss an Episode of Giles & The Goalie!