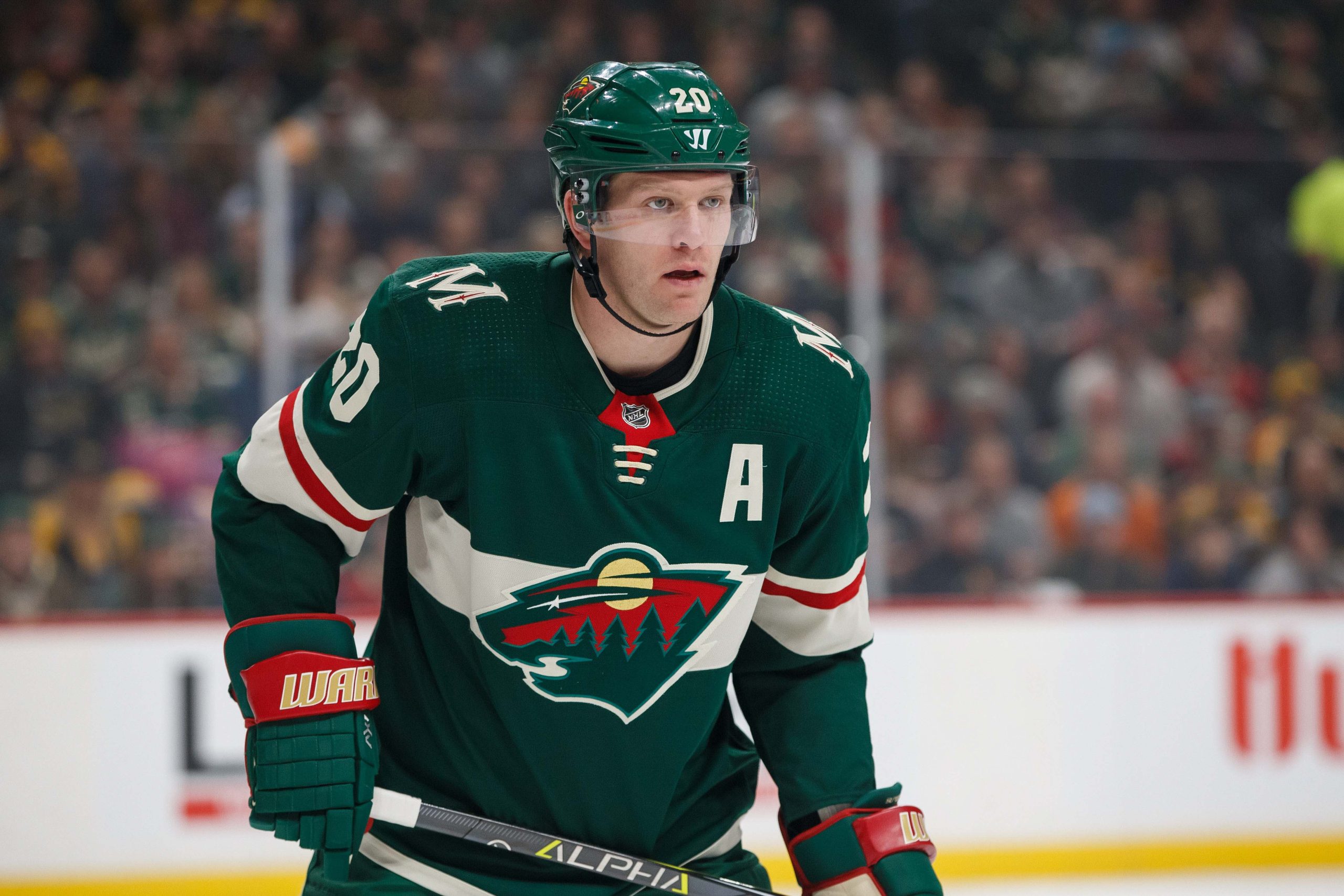 Another Month! Another Mailbag!
How do you feel the defensive call-ups have panned out so far? Will Jared Spurgeon make a return in the regular season? If not, will he have limited minutes in the first playoff series? Lastly, Duuuuuuub. He gives up a lot of goals in the first few minutes of the game, usually being soft goals. If that continues in the playoffs, will we be out in the first round?
It sounds like Spurgeon will be back for the playoffs, but you have to wonder how strong he'll be and when exactly in the first series he'll be back. The call-ups have certainly impressed so far, and it's been great to see the Wild still have depth on defense after dealing Scandella and letting Folin walk.
As for Devan Dubnyk, he's allowed a goal in the first five minutes of the game just eight times in 58 starts. So it's really not a concern for me -- or even a thing, really.
But Dubnyk and Winnipeg goaltender Connor Hellebuyck will undoubtedly be the key to the series -- as with any playoff series -- and Dubnyk's .961 save percentage in a small April sample size is very encouraging. He didn't have a red-hot month yet this season like he had in seasons past, and if he can get red-hot in the playoffs, well, that's the Wild's only hope.
https://twitter.com/Nickspace65/status/981292107553009666
I see what you did there.
Lots of predictive models are showing the Jets coming out of the West, but there's something to be said for playoff experience -- to which the Jets have very little, especially in their goaltending. I'll take the Preds, but also don't be surprised if the Ducks make it out of the West, depending on John Gibson's health.
Does Washington deserve a team?
-Tommy Spannbauer
Well, if their season ticket holder drive was any indication, they do.
They secured 25,000 deposits in roughly 10 minutes, which doesn't seem entirely possible, but that's what was reported. Having worked out here for a few weeks now, I can tell you that they're solid folks out here, good sports fans with a twinge of Minnesota heartbreak in them, save for the Seahawks Super Bowl a few years back.
This will be a decent hockey market. It's not like you can do anything outside; it's raining 90 percent of the time.
Is Vegas living up to the hype? And do you think the cost of tickets will change once the 'new' season fades?
-Rozlynn Korbel
Vegas vastly exceeded all hype possible this season from all indications. But yes, the novelty will wear off, and it'll be easier and easier to get tickets there soon enough. Like when the Wild go next season.
Do you think Suter will retire now?
-Rozlynn Korbel
I don't think so, because Suter wants to play. He's a tough farm boy who loves playing lots of minutes in a hockey game, and I think he'll be back.
Also, Wild fans better hope that he doesn't retire, or that he stays on the roster "injured" instead of retiring, like we saw out of Chris Pronger for way too long. If Suter retires, the cap recapture penalty would be $2.43 million for the life of Suter's contract, another seven years.
You can calculate cap recapture by dividing the difference in salary earned so far ($62 million for Suter) and cap hit over those years (about $45 million), and dividing it ($17 million) by how many years are remaining on his contract.
Due to the front-loaded nature of the Parise/Suter deals, the penalty only gets uglier as the contracts get closer to their completion. God save the Queen.
Spurgeon and Gustav Olofsson are both slated to be ready for the playoffs. Nate Prosser and Nick Seeler have meshed well on the third pair and Carson Soucy has been a monster. However, the Wild also have Ryan Murphy and now Louie Belpedio in the mix. Who do you think rounds out the Wild's defensive core heading into the playoffs?
-Brett Marshall
I'm not entirely sure how things will shake out, and quite frankly, we may see a few different combinations of defensive six in the playoffs.
Ideally, I think Jonas Brodin and Matt Dumba stick together, Spurgeon pairs with Olofsson, Seeler and Prosser to round it out. I've been hoping for Ryan Murphy to take Prosser's spot, but I just don't think that's happened. Soucy has been solid, and could switch with Seeler back and forth.
I don't think we see Belpedio after the season finale.
Best kind of save: flashy glove, double pad stack, scorpion, or the Hasek chaos?
-Joe Bouley
Let's just all take a five-minute break from work to appreciate Dominik Hasek.
Best abbreviation for Joel Eriksson Ek? JEE or JEEK?
-Joe Bouley
Neither. I've been calling him Eazy Es since day one, and I'm not giving up now. There's so many great Eazy E gifs and references to use; calling Eriksson Ek something that a midwesterner shrieks when they see a mouse in their cabin just doesn't do it for me.
I realize that JEE or JEEK is easier to type, but this isn't about easy, it's about what's right, and Eazy E is what's right.
http://gifimage.net/wp-content/uploads/2017/11/eazy-e-gif-3.gif
Where was the worst place a shot ever hit you?
-Joe Bouley
Well, the ones to the cup were never really fun. But playing goalie without really great equipment in my middle school years definitely had its drawbacks. I remember having puck-shaped bruises on my thighs more than once, and one season I had a chest protector that seemingly had an open spot on the outside of my elbow, right on the bone.
But the worst was probably the mask that I outgrew long before I got rid of it. I was so proud of it because my dad had painted the North St. Paul Polar paw logo on the top, but in the final season or two using it, every time I got hit in the head, I had a little bit of a tunnel vision problem for a few seconds afterward. That probably wasn't good.
What's on your Mt. Rushmore of baseball jerseys?
-Tony Abbott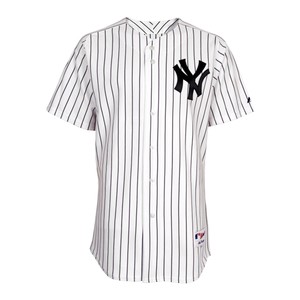 http://www.vsaauctions.com/ItemImages/000016/16608b_lg.jpeg
http://mlb.mlb.com/assets/images/7/9/4/158797794/randy_afsjcn1g.jpg
Two classics, one hometown favorite and a sentimental favorite.
What is your official stance on the Twins 'Kasota gold' color?
-Giles Ferrell
My official stance is that it's hot frickin' garbage and doesn't belong on an otherwise good-looking franchise. Someone had to justify their job and had a cute idea that was supposed to mean something, but at the end of the day, the Twins just look like a Pirates knockoff.
Quite honestly, anything could happen. I think it's really a coin flip for Chuck Fletcher to keep his job right now, and if the Wild win the series against Winnipeg, it probably goes well over 50 percent.
Making the playoffs in six straight seasons is nothing to sneeze at, and we all know how patient Craig Leipold can be, and how much he enjoys the cash from those brief playoffs forays. Boudreau will stay, I'm sure, since this is his retirement job anyway, and the Wild franchise hasn't destroyed his will to coach just yet.
There isn't much Chuck or another GM can do with this roster, at least that would be advisable. The most interesting thing this summer will be the Great Staal Debate, where Wild fans will argue over extending a mid-30s player coming off an incredible season.
I haven't decided which side of that fence I'm on yet. Wild fans could see a good young player dealt, like Mikael Granlund, Charlie Coyle or Nino Niederreter, more likely under a new GM, although I don't think it would be for futures, but rather a deal for a current NHL player, perhaps like the Alex Galchenyuk or Max Pacioretty deals that never happened.
What would your top lunch box snacks from the 90s be?
-Holly Thomas
This is a very interesting question, and on Facebook, she even cited a list, and it's pretty good. I was a huge Dunkaroos fan myself, so I was very pleased with their standing, and nearly everything on said list brought back a smile, even though I was never much of a cold lunch kid. I think us mature adults owe it to ourselves to buy a lunch box snack every month, and snack on them under the influence, to really get the full effect of eating artificially flavored garbage without being worried about student loans, mortgages or the pending political apocalypse.
Get hammered, have a pouch of Gushers and try to tell me there's anything wrong with the world.
---
Stay up to date on the Wild with the Giles & the Goalie Podcast!