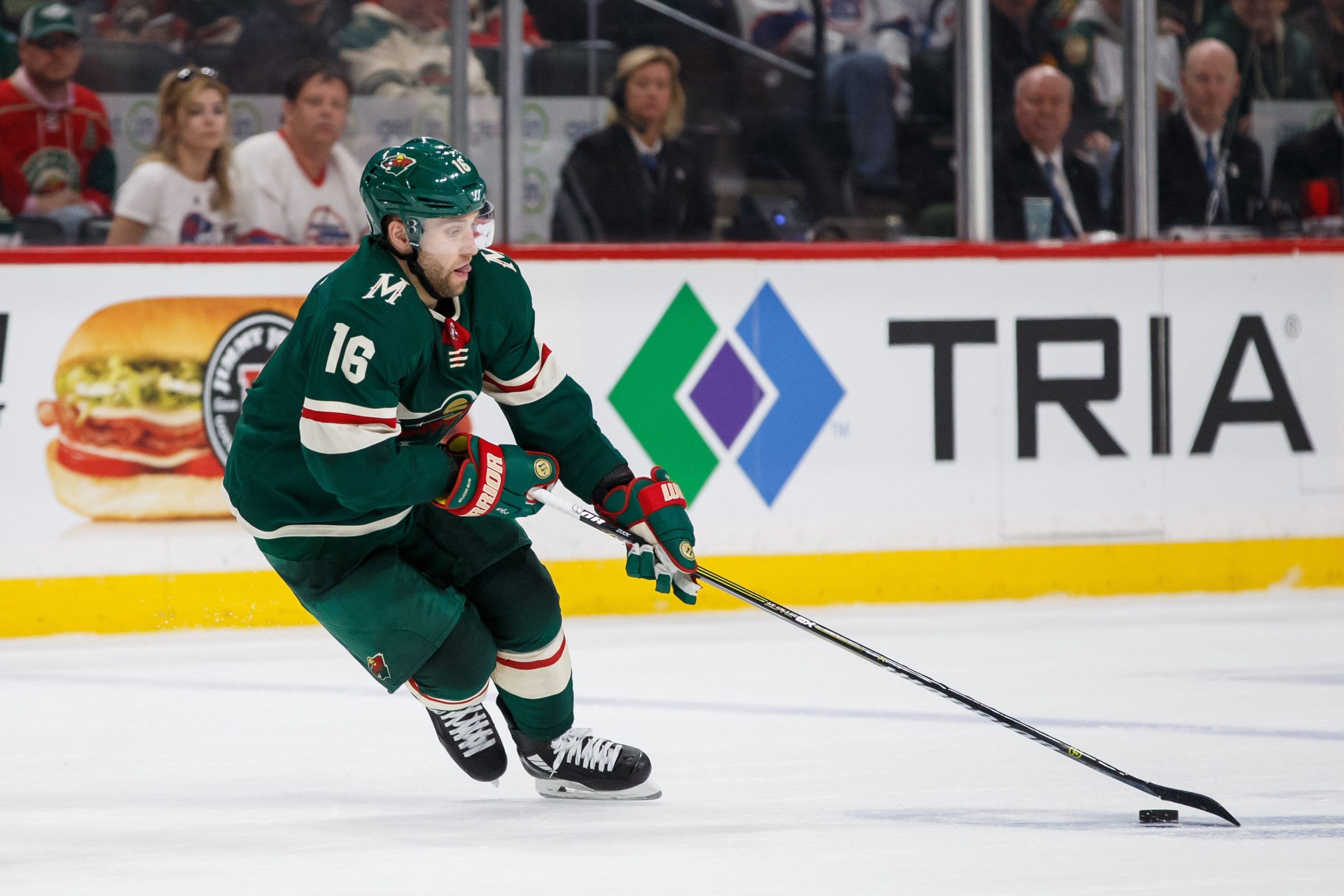 In an offseason where Wild fans were promised changes, not much has really happened.
In his introductory press conference, new general manager Paul Fenton said that it would take "tweaks" to take the roster from a perennial playoff disappointment to a legitimate contender.
Still waiting on those tweaks, Wild fans were at least treated to some good news in the last week, as Fenton was able to sign restricted free agents Matt Dumba and Jason Zucker.
Dumba agreed to a five-year contract worth $30 million on Saturday, while Zucker agreed to his five-year deal on Wednesday, worth $27.5 million. The contracts both included modified no-trade clauses, both requiring 10 team no-trade lists in the waning years of the deal -- the four final years for Zucker and the final two for Dumba.
Zucker's $5.5 million average annual value is pretty standard and fits cozily between Nino Neiderreiter's $5.25 million and Mikael Granlund's $5.75 million. Zucker has certainly earned his money, scoring 20-plus goals in three of the last four seasons, and finally eclipsing the 30-goal mark last season.
Netting almost as many assists as goals was a pleasant surprise to last season, and should he continue to improve like he has in his time with the Wild, the 26-year-old's new contract could prove to be a bargain in short order.
Dumba also earned his keep this past season, notching 50 points, a rarity for a defenseman, as I outlined when his contract signed. Dumba's contemporaries are a little harder to find, but his contract is similar to that of names like Tyson Barrie, Colton Parayko, Seth Jones and even teammate Jared Spurgeon.
While Dumba was the middle ground of those five in production last season, he's also just 23 years old still, and like Zucker, could very easily end up outperforming his contract sooner rather than later if he continues the upward trajectory that he's on.
While Wild fans may still yearn for a meaningful change, finally paying off the core of younger players on the roster is a feather in Fenton's cap, and undoubtedly the most important thing he's done all summer.
Much like Chuck Fletcher signing Niederreiter and Granlund late last summer, locking in long extensions to productive players in their 20s is paramount, but in the same breath, it's important for those young players to take this team to the next level.
It is imperative that the Wild make strides with the roster they have now, because so much money is wrapped up into that young-ish core.
While they're a scant $1.77 million under the cap for this season, next season the Wild already have $68.6 million committed against a cap that likely will also be around the $80 million mark, and the expiring contract of Eric Staal to chew on. Luckily for them with that limited cap space, they'll have most of their players under contract still next season.
Aside from Staal, no one who figures to play an extremely important role is due for pay raise or even a re-signing.
The aforementioned tweaks could very well still happen, as the modified no-trade clauses the Fenton has handed out aren't in effect yet. Other tradeable players on the roster such as Charlie Coyle, Jonas Brodin, Granlund and Niederreiter don't have any such clauses to speak of.
Any of those players could still be moved, and those promises could still come true. What any of those moves could be still remains to be seen, but there's still plenty of flexibility with the roster.
However, if the Wild's recently paid young core can take their game to another level in both production and finally achieving some playoff success -- validating themselves more than worthy of their new deals -- they could prove to be worth every penny.
---