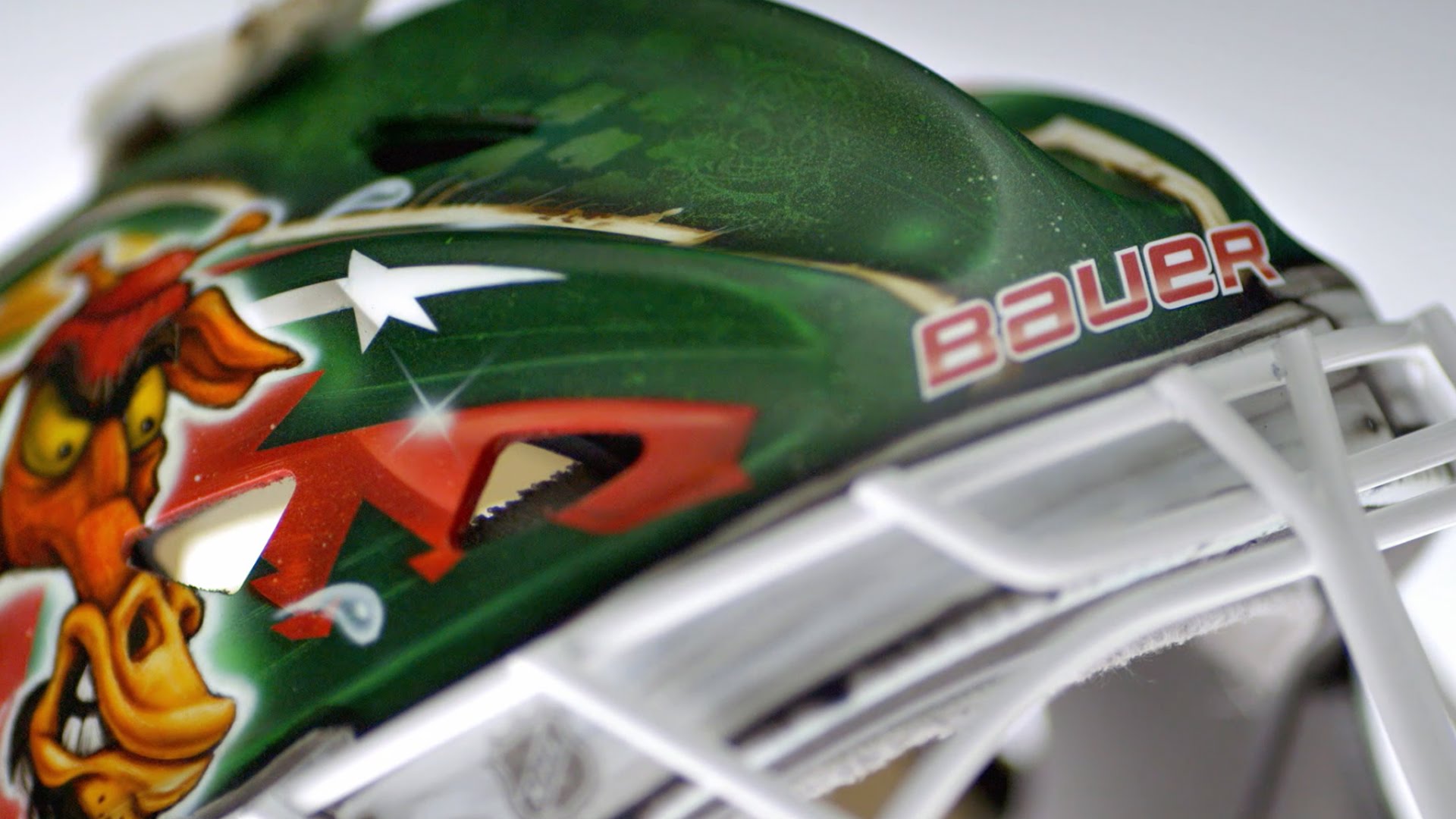 Last season, the Minnesota Wild went as Devan Dubnyk went.
They survived some early season struggles up front by his super-human efforts in the first half of season. As the team heated up, he stayed strong and the team won 12 games straight in December.
Then in March, the bottom fell out of Dubnyk, and the team couldn't overcome it en route to losing the division crown to Chicago.
This season has been less of a roller coaster, but the same concept. Though Dubnyk has struggled into March again, and he's had severe ups and downs when looking at individual games, he's been consistent overall. The problem is, he's been consistently mediocre. The Wild have done their share in front of him, leading the league in expected goals against, a measure of the quality of the shots they allow. Dubnyk has been very up to the task some nights, and flat-out disappointing other nights.
But when you look at some advanced stats, there's something that reinforces a point I've made about Dubnyk since his arrival here.
Dubnyk is big, big goalie at 6-foot-6.
He gets away with not being as sharp positionally -- not that he's bad in this area -- and as athletic as a smaller goalie such as Alex Stalock by simply being huge. He does well with shots in close just by taking up space, as seen here.
However, he runs into trouble at times with long shots, specifically ones where he's screened or the opposition gets a deflection. In the this gif, we see a deflection that was going wide reigned in by the forward who got behind Suter, and Dubnyk isn't able to get enough blocker on it. While this is a high-percentage type play for almost any forward, Dubnyk still isn't in great position to stop the puck going wide to his right, leaving lots of net to hit with the deflection.
This one is of the same ilk, in that Dubnyk isn't fully prepared for a shot from distance because of the shooter using Spurgeon as a screen. You can tell by Dubnyk's reaction that he never really saw the release of the puck, which in the NHL is the only chance goaltenders have at tracking the trajectory of the puck.
I've long believed that long shots with screens and deflections have been Dubnyk's Achilles' heel, and my theory on it is related to his height. Goalies are typically taught to get low in their stance to see pucks through screens, as it makes more sense to look through the sea of shin pads and sticks rather than a thick forest of sweaters. My thought is this: Dubnyk's superior height hasn't allowed him to get low enough to see through these kinds of shots. It's easy for the normal human-sized goalies of the world, such as myself or John Vanbiesbrouck, but has proven to be a challenge for the one they call 'The Giraffe.'
The state provides more evidence.
Last season, when Dubnyk was on a tear, and even with that rough March, Dubnyk was 45th of 71 goalies in the league -- with at least 200 minutes -- in Low-Danger Save Percentage, at .977. The Low Danger areas are the ones in orange below.
http://www.pattisonave.com/wp-content/uploads/2015/05/Screen-Shot-2015-05-26-at-1.18.35-PM.png
This season, Dubnyk is 67th out of 77, standing at .964. So even last season, when he was on a Vezina-winning pace for much of the season, he was fairly mediocre at stopping long shots.
This season, he's been downright bad at it.
So what's the solution?
That's a tough answer, because at least part of Dubnyk's struggles are mental, as we see him ebb and flow throughout the season with his confidence. Wild goalie coach Bob Mason needs to sharpen his sports-psychology skills, or perhaps call in someone who can. Darcy Kuemper was a shell of a goaltender last season, his confidence rocked, and we've seen him bounce back wonderfully this season with a fresh start and perhaps some fresh voices.
Beyond that, Dubnyk needs to innovate a bit and find a way to see the puck from distance better. The Wild are literally the best team in the league at pushing the opposition to high-volume but low-quality shots, and unfortunately, that's exactly Dubnyk's weakness. The team can help him by finding ways to get him better looks at long shots, by clearing out in front of the net, and taking different angles to block shots. When Dubnyk sees it, he actually can stop a long shot, as shown here. All hope is not lost.
In the end, the Wild will still go as Dubnyk goes, but his current .915 save percentage stands as very middle of the pack with NHL starting goaltenders.
He currently sits 12th among the 30 goalies with more than 2,000 minutes on the season. While that's not bad, it's not something that's going to make for a successful playoff team, as the Wild hope to be.
The Wild need Dubnyk to be top-five among playoff goaltenders to even have a chance to make it out of the first round, given the high-flying teams they're potentially lined up to face.
If Dubnyk can improve his play on long shots, the Wild could win, even as a longshot.
---
Stay up to date on the Wild with the Giles & the Goalie Podcast!