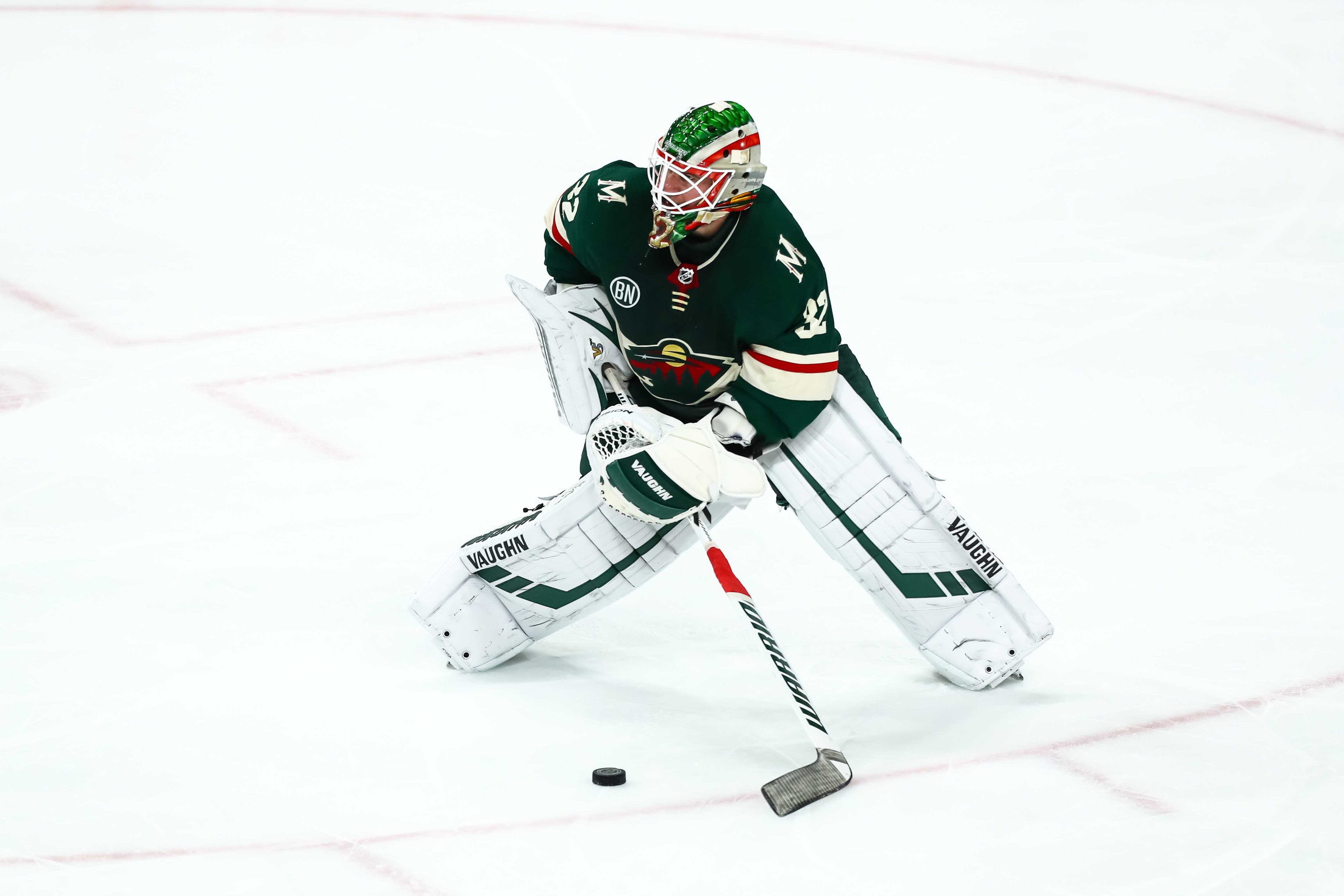 With every Minnesota Wild game I've attended live in the past five years, I've written a 40 random thoughts article afterwards (with one understandable exception). I was at the final home game of the Wild season Thursday night against the Boston Bruins, and as always, I have thoughts. This is likely my last go 'round, so let's make it count.
1. Even with my impending retirement, our boss Tom Schreier was willing to give me tickets to the game. Incredible tickets, even. What a guy.
2. In the best place for hockey news updates, the men's bathroom, I hear a thick Boston accent lamenting the scratches of Brad Marchand, David Krejci, Zdeno Chara and Tuukka Rask. "I shoudda gat a folkin rayfund."
3. Something new I hadn't experienced before- the Wild did not hold back with the smoke machine during warmups, apparently, and half the concourse was filled with smoke. My wife and I were convinced someone annihilated a batch of $13 burgers or something.
4. Just added the ambiance when we took our seats and I tried to look up to everyone's favorite banners.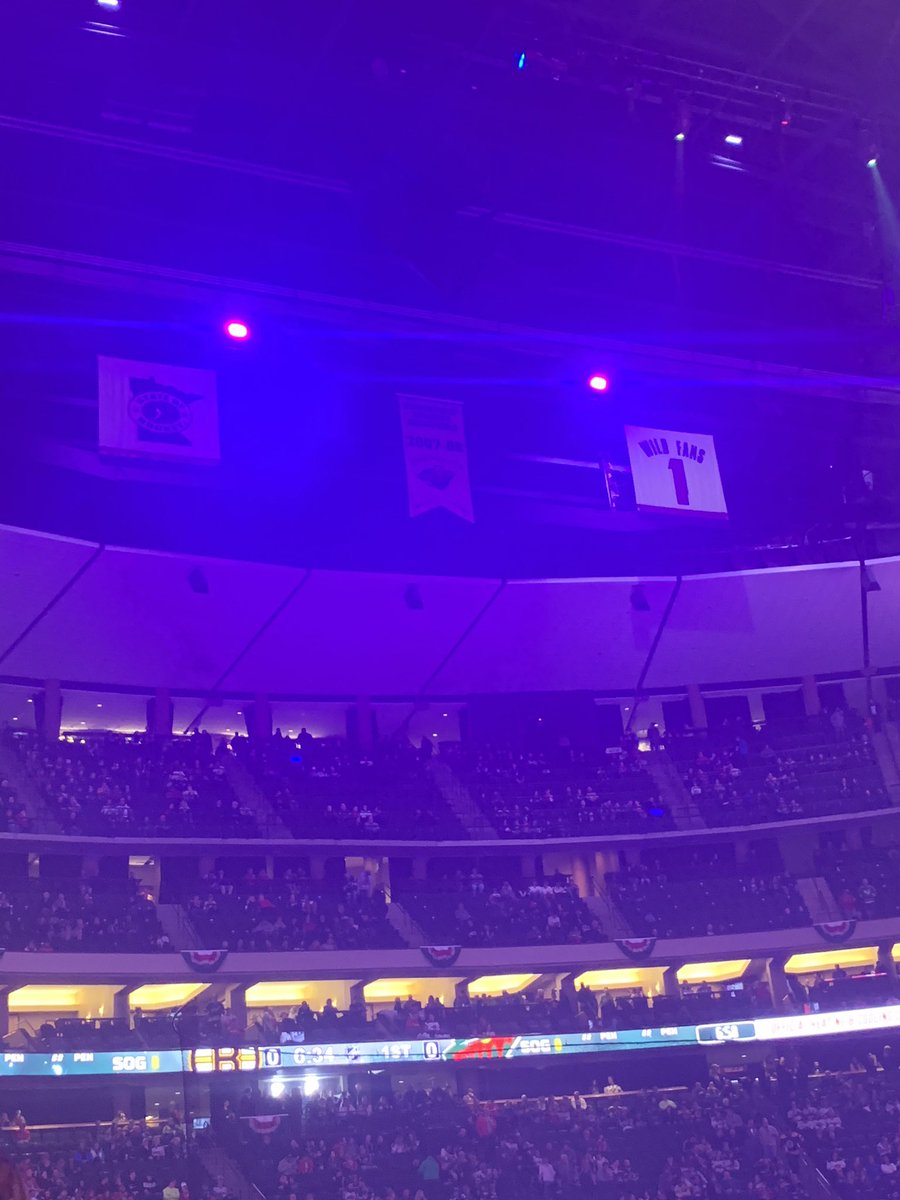 5. In what was perhaps some rookie hazing, or more likely a screw up by the game ops staff, Nico Sturm was announced as the starting center, and the hype graphic on the scoreboard showed the last Wild to wear #7, Moorhead's own Matt Cullen. That was worth a hearty chuckle. This was, of course, after he got the traditional solo warmup lap that NHL debuts typically get.
6. I'll touch on Sturm now, but I liked what I saw from him in his first ever professional hockey game. He's a mammoth skater, but he seems like he's got enough quickness, and he was always around the puck. He got a handful of looks, even rifling a shot over the net at one point from the slot.
7. Ryan Donato again looked solid. He's fast enough to make some space for himself, and he's very highly skilled. He was finishing like crazy when he first arrived in Minnesota, but has tailed off as of late, but there's still a very bright future for that kid. Impossible not to notice him out there.
8. Speaking of Donato, this was the return of one Charlie Coyle. The Wild did the classy thing and played a nice walk down memory lane for Charlie during the first TV timeout, and Charlie repaid the Wild by not scoring yet again.
9. Coyle's tenure here was a bit odd, the kid was saddled with the expectations of singlehandedly saving the Brent Burns trade after Setoguchi fizzled out and the draft pick busted, and that's probably not entirely fair. I think had Coyle been a Wild draft pick, fans may have had a more reasonable expectations of him.
10. I don't know that Wild fans would even chant "Let's Go Why Old" without the leadership of Nordy and his drum. I'm not far from placing the entire blame on the multi-syllable cadence of that chant on the mascot. Seems like it would be easy to change, if he were just willing.
11. It's a dumb chant and you know it.
12. Let's talk about Victor Rask for a second. I mentioned him last night on the Giles & The Goalie Facebook recap, but his lack of speed absolutely kills him. He doesn't seem like a heady enough player to be in the right places at the right times, or skilled enough to make up losing a step versus his competition. He might have some talent, but it's kind of a moot point when he's moving in slow motion compared to everyone else on the ice.
13. Congratulations to Nino Niederreiter on making the playoffs, by the way.
14. Let's talk about Anthony Bitetto for a second. Bitetto isn't Kyle Quincey bad, but man, is he tough to watch. He pinches when he shouldn't, he loses track of his guys on rushes, and is rarely in control of his man in front of the net (which led to Boston's fist goal). I'm not saying he's a terrible person, he's just better off in the AHL, where he was headed before Paul Fenton inexplicably scooped him up.
15. Along those lines, I'm not sure if playing Bitetto as much as Boudreau has is some kind of staring contest between him and Fenton, but it's undeniably hurting the team. It's not unreasonable to think that with all the time Bitetto got, all the subsequent goals that were allowed, cost the Wild the 3-4 wins they may have needed to make the playoffs. The margin in the NHL is that razor-thin, and a peeing match between powers is no reason to torpedo your own playoff hopes.
16. As far as Bruce being fired, I think it's pretty ridiculous. If Paul Fenton looks up and down this roster and sees a surefire playoff team, even with major injuries like Dumba and Koivu, he's out of his mind. Bruce has done a fine job holding things together despite those injuries and his goaltending falling apart this season. Unless you're getting Quenneville, which I highly doubt, I just don't believe there's an obvious upgrade out there.
17. That's not to say that a coaching change can't possibly help this team, and I'll listen to arguments that Boudreau hasn't taken this team to the next level, because he sort of hasn't. But just like when the masses clamored for Chuck Fletcher's firing, not knowing what you'd get in return, be careful what you wish for.
18. Maybe I'm just too diametrically opposed to the 'FIRE EVERYONE!' crowd that I've gone too far in the other direction. That's entirely possible.
19. What do I know, I fired myself.
20. A funny sideshow to the night was my wife seeing Alex Stalock play for the first time. I've long been critical of Stalock, but had never mentioned anything to her previously, as I don't bore her with my hockey life often. She was soon infuriated with every move he made, because he was behaving like a uncaged animal, a teenager on Rumspringa, or Alex Stalock around a playable puck.
21. So eventually, I had to explain to her that he's just like that. Like, all the time. But even for Stalock, this was an active night to end all active nights. This is apparently what he behaves like when the games don't matter.
22. It became a bit after a while. Stalock clearly watched the goalies of the late 90s very closely, and the trapezoid behind the net is definitely his least favorite thing on the ice.
23. All joking and fun aside, Stalock had a decent enough night, despite flying around the ice. Seeing as how the Wild are stuck with him for three more years, it'll be interesting to see how that situation unfolds. His extension was a pretty brutal bad decision, but maybe he can become a serviceable goalie in time? Maybe?
24. As I mentioned before, the Bruins pretty blatantly played their B squad in this game, having nothing to gain from it, but they still seemed fairly able to handle the Wild. The game on the ice was much closer than the score would indicate, and the Wild were also without several of their top players as well, so maybe it's not all doom and gloom.
25. Jaroslav Halak was good, but the Wild just could not connect on the right pass or hit the night on the right shot. I've harped on this all season long, but the Wild really lack finishing ability, and it showed Thursday. It seems like they get as many chances as other teams (and this is bared out by the advanced stats), but they've got one of the lowest shooting percentages in the NHL, and that doesn't even count all the shots that never happen. It's going to be interesting to see how Fenton tries to remedy this throughout the summer.
26. If it feels like that entire last paragraph could apply to every Wild team without Marian Gaborik, you're probably right. Even with Gabby, the Wild had little other offense to speak of, mostly because it wasn't allowed by the coach, but also because of talent. Even looking back on Gaborik, he was more of a flash in the pan, due to injuries. You can make a great argument that the Wild have still never had the superstar the fans crave.
27. And that's not to say that those players are easy to come by. Gaborik shows how hard it is to become a superstar even with all of the necessary physical tools. Zach Parise certainly has aspects of his game that say superstar, but he hasn't been a lock for the All-Star roster in quite some time. Makes you wonder how much longer Wild fans will wait.
28. Paging Kirill Kaprizov.
29. Kaprizov is having a fine playoff run right now, by the way, in case you needed any knife twisting. He's got 11 points in 13 games so far, and his team is one win away from playing for the Gagarin Cup, as they did last season and lost.
30. Not to say that Kaprizov is the automatic savior of the Wild. I think that needs to be backed off of a little bit. Hopefully he's as good as everyone thinks he can be, but there's a very really chance that he's not, and that combined with saddling him with saving the Parise/Suter era seems like a recipe for everyone's unhappiness.
31. Back to the game, David Pastrnak scores after walking around a few Wild defenders to a loose puck that Stalock watches slide through his crease, and the game is 2-0 late in the third. The place starts clearing out, heavily. Tough to blame these folks, they've been through a lot this season, including a 6-12-4 record at home in the calendar year. Ouch.
32. However, I have to say, the game was mostly absent of boos and jeers and heckling that I've come to be annoyed by with Wild games. It seems the folks that showed up on this particular night just came to watch a hockey game be played, and without anything on the line, it was kind of nice for a change. Just watching the game to be entertained and not worrying about the grand scheme of things, imagine that.
33. It was nice to be able to enjoy it with my wife. With all of the writing and watching of hockey that I do, watching a hockey game had become less enjoyable, more of a chore in my household. It was good to get out and have a night out watching sports and have it actually be kind of fun for a change.
34. I made a joke at some point about her needing to learn more about hockey as our incoming child will likely play it at some point, to which she retorted about our child ending up involved in dance. I think that's a good comeback on her part, and definitely more terrifying to me than hockey is to her.
35. Not that I couldn't enjoy watching dance if it's my child, but I'd rather not test those allegiances.
36. Something named Zach Senyshyn scores with an empty net to seal the game with two minutes left. It was apparently his first NHL goal, which is cool, but probably also a little unfortunate to score your first NHL goal on an empty net. Imagine if the kid never gets to score one again.
37. Every time I sit close to the ice, I'm struck by the speed of the game in the NHL, and this night was no exception. It's a totally different view than sitting higher in the lower bowl, or even sitting above that. You really get a feel for how small NHL ice really is, and how skilled these players are, and how they're playing the game at a speed that puts even their world-class skill on the ragged edge.
38. Imaging my child playing at that level is just wild. I can't even imagine the feeling. But as much as professional sports is a dream, I'm more realistic. I'd be happy if my child ended up as a world-class chef, or even a hedge fund manager or something.
39. In case you missed my announcement on twitter on April Fool's Day, I'm stepping away from writing about the Wild after this season. I've got a few articles left in me, but that's about it. I hope you've enjoyed the ride as much as I have. Articles like this: original, casual, but still fun and informational, I think, became my forte. I really hope they were not taken too seriously, but at the same time, not seen as a joke, either. It's no small task to write 2000+ words about a hockey game, which is something that makes what the beat writers do all the more impressive. Even though I was never a beat writer, I hope you enjoyed my work as well.
40. Especially the satire ;)
---