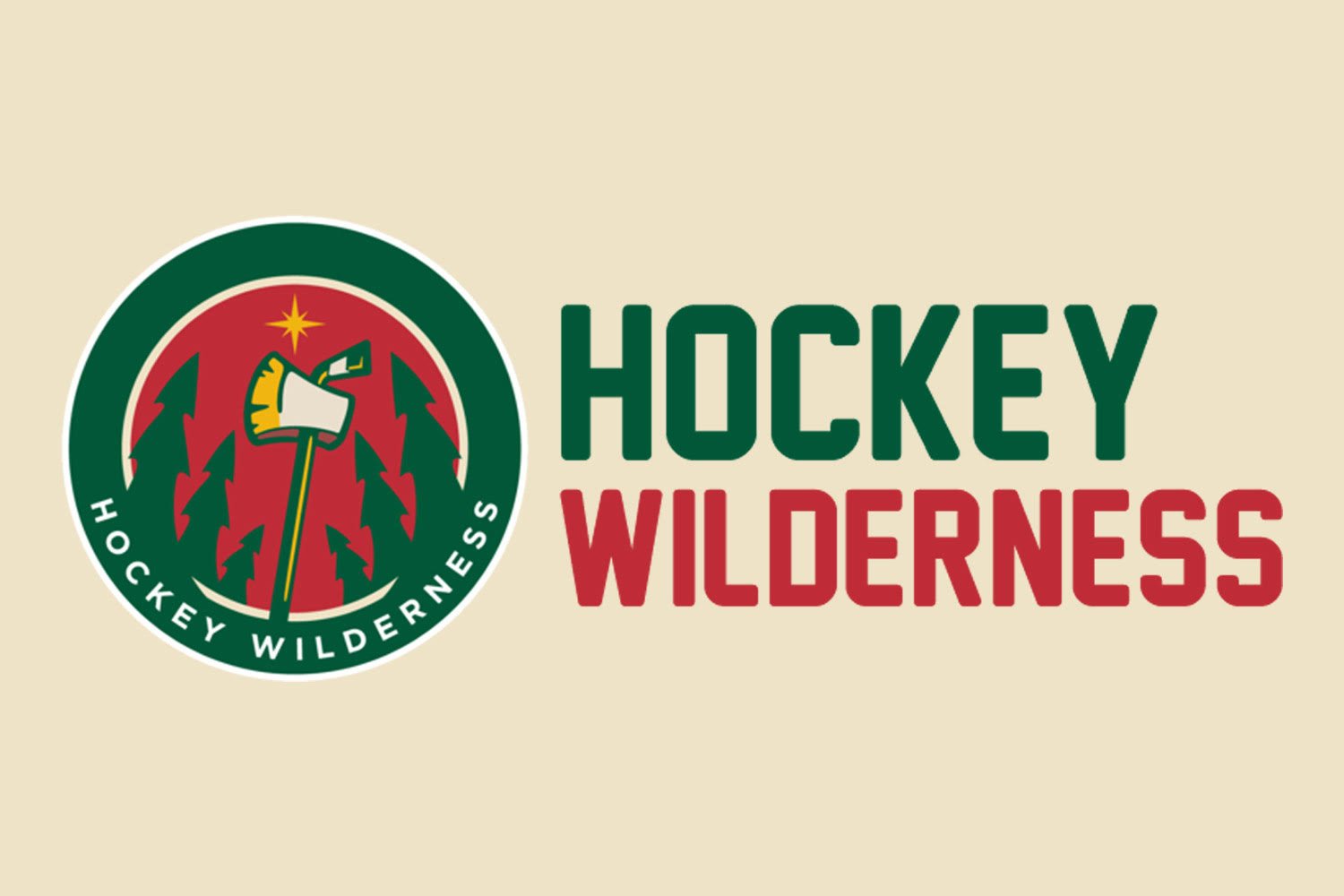 As a blogger who follows the Minnesota Wild closely, I have a sacred duty to uphold: To tell you readers exactly what's going on with the team, no matter how difficult it is to find out.
Thusly, I am honor-bound to tell you that the Wild are, indeed, in a funk.
I take no pleasure in relaying this obscure information to you. Feel free to sit down if you're shocked. But it's true: Minnesota has been pretty crummy in March, shooting just 6% at 5-on-5 play, while Devan Dubnyk hasn't been able to keep anything out of his net.
That combination gives Minnesota a 3-10-2 record for the month, despite underlying metrics suggesting that they've controlled play as well as they have all season.
If a stretch like this is going on for two weeks, the best course of action is to ride things out with few changes. But after a month of bad results? General manager Chuck Fletcher and coach Bruce Boudreau surely feel they have to do something to fix things.
On Tuesday, they made a surprising move to do just that, recalling Joel Eriksson Ek from Sweden. Eriksson Ek had a 9-game cup of coffee with Minnesota earlier this season, where he thrived. But Minnesota decided to let the 19-year-old get more playing time in Europe.
Since then, all he's done is thrive. Eriksson Ek played extremely well for Färjestad BK, picking up 16 points in 26 regular season games before adding 6 more in a 7-game playoff run. He also had a terrific showing in the World Junior Championships, notching 6 goals (and 3 assists!) in 9 games as he propelled Team Sweden to the medal round.
All told, in 50 games between the NHL, AHL, SHL (regular season and playoffs), and World Juniors, Eriksson Ek has 20 goals and 37 points. Not bad for a globe-trotting 19-year-old.
While some are expressing confusion at the Wild deviating from Eriksson Ek's development plans, I feel it's 100% justified. The Minnesota Wild needed to improve going into the playoffs.
The bottom of Minnesota's roster has been extremely flawed. Players like Ryan White and Tyler Graovac aren't contributing anything. Chris Stewart contributes slightly more, but it should be noted he's been one of the worst possession players in the league. Jordan Schroeder may not deserve to sit behind White, but he's not an optimal NHL regular, either.
Eriksson Ek brings a smart two-way game and a lethal shot, so that'll be a noticeable upgrade over whichever of those fourth-liners sit to make room for JEE. For a team looking to maximize their chances at a Stanley Cup, those improvements on the fringes help.
Another move the Wild made was relieving Darcy Kuemper of his duties. Minnesota called up Alex Stalock from the AHL, where he'll assume backup duties behind Dubnyk.
The Wild had given chance after chance to get Kuemper's game right, but Kuemper failed to capitalize most of his opportunities to start. In turn, Boudreau was forced to start Kuemper less and start Dubnyk in hopes of turning around the slump.
That didn't work, though, and there's evidence to suggest it's counterproductive to the Wild's postseason hopes. So Stalock will now be spelling Dubnyk. Stalock's NHL career has been uneven, but you can't argue with his AHL results. Despite having few NHL hopefuls on the Iowa Wild's blue line, Stalock has a .922 save percentage in 43 games.
Stalock isn't likely to make a huge impact in the postseason, but as is the case with Eriksson Ek, improvement on the fringes can make a big difference. Dubnyk getting rest over the next 6 games can only help the workhorse goalie going into the playoffs. And if Stalock proves to be reliable, perhaps Boudreau won't feel so hesitant to pull Dubnyk if he's having an off night. That could lead to a playoff win or two.
But if Minnesota wants to further shake up their team, they've still got options that they can and should use.
If Minnesota wishes to continue pushing the Stewarts, Whites, and Schroeders out of their lineup, Alex Tuch would be a fine replacement. The 2014 first-round pick brings the kind of size (6'5") to the lineup that Bruce Boudreau likes from his depth, with the added benefit of being good at hockey (32 points in 48 AHL games).
Tuch had some flaws in his game, but was a great puck protector that posted positive possession numbers and fired the puck. If Boudreau is only going to play someone for 9 minutes anyway, why not make it someone as skilled as Tuch?
And then there's the blue line, where the Wild have been starved for offense, in two areas in particular.
The first is on the left side. Ryan Suter's having a decent season for him, but his impact tends to be more in his own zone. Jonas Brodin has a career-high 22 points, but the majority of those come from second assists. And Marco Scandella is having a nightmare season, notching just 13 points.
The second area is on the power play. Minnesota's power play has been decent all season long, but little of that offense has been generated from the blue line. Wild defensemen have generated just 2.84 points per hour at 5-on-4 play, which is pretty mediocre. If you made all Wild defensemen one player, that would rank 49th of 68 among defensemen with 100+ 5-on-4 minutes.
A big reason is that their left point options gum up the works. Suter slows down power plays with overly deliberate puck movement, whereas Brodin's shot from the point isn't much of a weapon.
Luckily, there's a player who could give the team a boost on both counts: Mike Reilly.
Reilly has been paying his dues in Iowa, only getting a couple of brief looks in November and January. He's had just 1 goal in 17 games of limited playing time, but he's done well in Des Moines, scoring 25 points in 48 AHL games. He also played well for Minnesota down the stretch last season.
Reilly would likely need to have his minutes pretty sheltered, playing primarily in offensive situations and on the power play. But his ability to quarterback a power play from the left side makes him a better use of 13 minutes a night than, say, Nate Prosser or Christian Folin.
Even if Minnesota makes all these changes, is it possible that they won't matter, or won't work? Yes.
But the Wild's goal shouldn't be to stick with the status quo. It should be to optimize the team's chances of winning as much as possible. Testing out these changes in the 6 remaining regular seasons games will be incredibly helpful to figuring out what the best version of the Wild is before the postseason arrives.