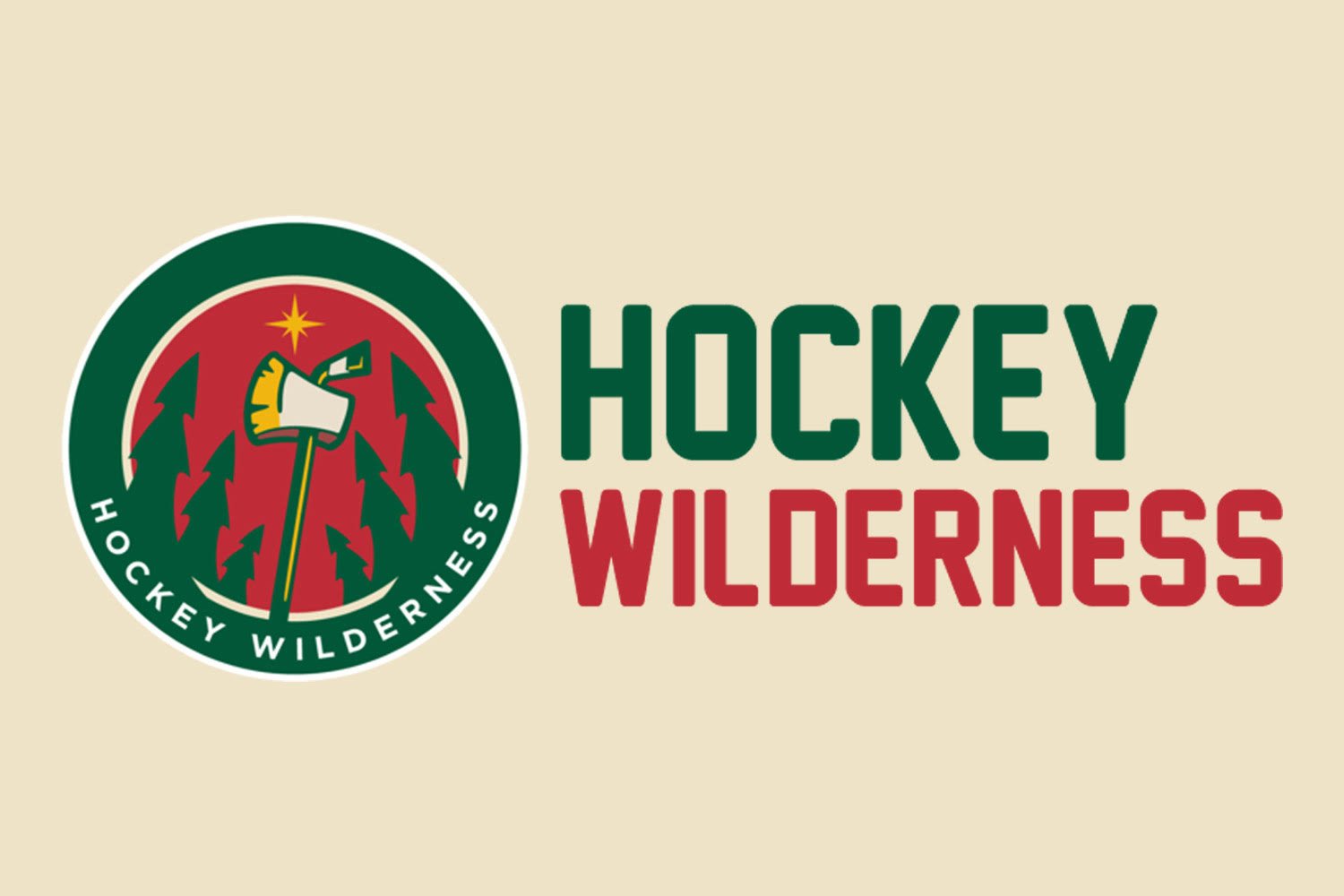 The NHL trade deadline passed at 2 pm central time Monday afternoon, and in a rush to improve their teams for the playoff push, a total of 22 trades were made. Another 12 were made in the week leading up to the deadline as well. Some of the Wild's central division rivals were among the most active teams Monday, most notably the Nashville Predators and the Winnipeg Jets. So let's take a look at how those central division teams changed both their short-term and long-term outlooks through these moves. For purposes of this article, I am going to limit this to moves made on deadline day and the week before, so anything before February 18 will not be looked at here.
Chicago Blackhawks
Moves:
Spencer Watson to Los Angeles for Matheson Iacopelli
Darren Raddysh to New York Rangers for Peter Holland
Nothing major here for Chicago. Their deal with Los Angeles is a 2014 seventh rounder for a 2014 third rounder. Both players will head to their respective franchise's AHL squads, and it is unlikely either will be a significant player at the NHL level, if they make it to the NHL at all. Regarding the deal with the Rangers, Holland had been a point-per-game player at the AHL level for New York's Hartford Wolf Pack team, but he is an unrestricted free agent at season's end. Raddysh was an undrafted free agent signed by the Blackhawks after a successful stint with the Erie Otters in the OHL. It is unlikely he turns into anything amazing, but it is a decent return for what they gave up (less than nothing for basically nothing). Neither of Chicago's move have a significant impact, either short term or long term.
Colorado Avalanche
Moves:
Third round pick to Florida for Derick Brassard and a conditional sixth round pick
The Avalanche only made one move at the deadline, making Derick Brassard go across the Pepsi Center from the visitor's locker room to the home locker room. (The Panthers were in Colorado on Monday) Brassard slid into the third-line center role and notched an assist in his debut. He has been having an alright season, 20 points through 51 games. He has had a solid career, and if he can play at the level he did back in his New York Rangers days, he could give the Avs a boost in their playoff push. Colorado is currently neck and neck with the Wild in the race for wildcard spots. The Avalanche did not give up much to get the 31-year-old pending free agent, just a third round pick. Florida might be able to get a decent prospect with that pick, but it is not a significant loss for Colorado. They get a sixth rounder back from Florida too unless Brassard resigns with Colorado this summer.
Any discussion of how the Avalanche did at the deadline needs to also consider what happened in Ottawa. If you need a reminder, Matt Duchene was traded from the Avs to the Senators in November 2017 for a package including a conditional first round pick: Ottawa could choose to send their 2018 or 2019 pick. They chose to hold onto the fourth overall pick in last year's draft, so now they have no choice but to send their 2019 first rounder to Colorado. Ottawa is already in last place giving them the best chance of winning the Jack Hughes lottery. In case anyone thinks the Sens are going to take off down the stretch, their chances of doing so are near zero after trading Duchene, Mark Stone, Ryan Dzingel, and Patrick Sieloff. They brought back a significant haul for all of these players, including prospects, picks, and current NHLers, but those current players will not be able to replace the production from the group traded away. The Senators appear likely to win their race to the bottom which would give them an 18.5% chance of getting the top pick.
Dallas Stars
Moves:
Second round and third round picks to New York Rangers for Mats Zuccarello
Connor Carrick and a third round pick to New Jersey for Ben Lovejoy
Right now, it does not look like this will work out well for Dallas, but that is not the fault of Dallas GM Jim Nill. In his debut game with his new team, Zuccarello broke his arm and he will be out about a month. If he misses exactly one month, he will be back in time to play seven more games for the Stars, plus the playoffs if they qualify. So as it stands now, the Rangers gave up a second rounder and two thirds for Ben Lovejoy and eight games of Mats Zuccarello (both unrestricted free agents after the season). Both of the picks headed to New York are conditional. The second rounder becomes a first if the Stars reach the Western Conference Finals and Zuccarello plays at least 50% of the Stars playoff games in the first two rounds (meaning if he is out only a month and is healthy for the playoffs, the Stars would still be on the hook for this despite the team he missed in the regular season) and the third rounder becomes a first if Mats resigns with Dallas. Losing the three picks means the Stars will miss out on three decent, but not spectacular, prospects. Second and third rounders individually are not worth a ton, but three of them will start to add up. In his rankings of farm systems prior to the season, The Athletic's Corey Pronman ranked Dallas at 16. Right in the middle, so not terrible but also not great. If either or both of those picks turn into first rounders, that could hurt Dallas. Missing one or two first rounders could really hurt an already average prospect pool. Obviously, you need to also consider the trade off. A long-term contract with Zuccarello could be worth it with the right deal. Reaching the conference finals would also be worth it. But they would both hurt the team's prospect pool. The Stars also moved defensemen Connor Carrick, a player with some potential but limited value. He has looked like s serviceable depth defensemen at times in his career, and he is a restricted free agent at years end so the Devils can keep him should they choose to. He had just four points in just 14 games for Dallas this year, but as these things normally go, Carrick registered two assists in his debut with New Jersey.
So what did the Stars get in return for all this? Not that much, when you consider the injury to Zuccarello. Lovejoy joins the third defensive pairing, and he has been very solid in his career in that role. But how much is that role really worth? Solidifying the last D-pairing can be important, but it will not take a team from good to great. With how tight the race will be for the wildcard spots in the Western Conference, any improvement matters. Zuccarello was having a good year for the Rangers. He had 11 goals and 37 points in 46 games for the Ranges and even notched a goal and assist before leaving his Stars debut with an injury. The Stars have gotten very limited production out of their left wings, so the addition of Zuccarello could have singificantly helped. Now the Stars will be hoping that he is out for as short of a time as possible.
Nashville Predators
Moves:
Ryan Hartman and a fourth round pick to Philadelphia for Wayne Simmonds
Kevin Fiala to Minnesota for Mikael Granlund
Every Wild fan is already plenty familiar with the Predators' biggest trade deadline move, so I will not spend too much time analyzing it here. Looking at the two deals combined, the Predators significantly improved their team. Nashville acquired one player (Granlund, 49 points) with nearly as many points as the two they traded away (Fiala, 32 and Hartman, 20). That will help a team that ranks only 17th in goals per game, and they will probably need as much offensive fire power as they can get for their probably inevitable second round match-up with the Jets. In the short term, this already good team got better. The long term depends on whether or not Simmonds and/or Granlund resign with Nashville after their current contracts and on what Hartman and Fiala develop into. The 24-year-old Hartman is probably unlikely to develop into too much more than he already is, and at his current level, is easily replaceable. If Fiala develops the way Wild GM Paul Fenton hopes he does, he might become "the one that got away" for Nashville. And if Simmonds and Granlund both depart when their respective contracts end, the Predators might lose the long-term tradeoff. Overall though, they only gave up one player with some real significant upside in exchange for some significant short term improvements. Predator fans have to be happy with what GM David Poile is doing.
St. Louis Blues
Moves:
Sixth round pick to Anaheim for Michael Del Zotto
Only one deal to analyze out of St. Louis, and it is a pretty simple one. The Blues gave up very minimal amount in a late round pick, and they received a depth defensemen in return. This is fairly similar to the Stars' acquisition of Ben Lovejoy, except the Blues gave up significantly less. It is unlikely to make a huge difference, but at a time of year where every single game carries a ton of weight, any type of improvement is helpful.
Winnipeg Jets
Moves:
Sixth round pick to Buffalo for Nathan Beaulieu
Nic Petan to Toronto for Par Lindholm
Seventh round pick to Florida for Bogdan Kiselevich
Seventh round pick to Minnesota for Matt Hendricks
Brendan Lemieux, first round pick, and a fourth round pick to New York Rangers for Kevin Hayes
The Jets were very busy on deadline day. They made four depth moves and then got one of the biggest names available on the rental market. Of those depth moves, only one, Beaulieu, actually played in the Jets first post-deadline game. Late round picks do not have very much value, but they can start to add up, especially if they are dealt for players that hardly play for them. Lindholm was acquired for another depth NHLer in Petan, but Lindholm is an unrestricted free agent at years end while Petan is a restricted one. Overall, clearly not a ton given up here, but as stated, it can start to add up, especially if you only get limited value from the acquired players.
Obviously, the major move the Jets made was getting Kevin Hayes out of New York, and they paid a price to do so. They lose their 2019 first rounder and a conditional fourth rounder. It is a pretty big condition, though: New York only gets it if the Jets win the Cup this year (there's a joke in there somewhere about New York fans rooting for a team named the Jets to win a championship...). They also get Lemieux, a 22 year old winger with plenty of upside. He had just 12 points through 53 career games at the time of the trade, but New York is optimistic in the former second round pick's potential. For just about 20 games plus the playoffs for Kevin Hayes, it is a lot for the Jets to give up. This is the second straight year the Jets will be without their first rounder, and missing out on consecutive first rounders can start to hurt a team's prospect pool. If Hayes helps spark a playoff rally, the Jets will probably not be too upset.
and, eventually, Arizona Coyotes
While we are looking at how teams changed their futures at the deadline, we might as well look at a team that will be in the Central Division in the future. (In case anyone needs reminding, the Coyotes are scheduled to shift to the Central when Seattle joins the league for the 2021-22 season.)
Moves:
Jordan Weal to Montreal for Michael Chaput
Arizona only made one trade, and it was a pretty insignificant one, especially when considering long-term impact. Jordan Weal has 11 points through 47 games, and is an unrestricted free agent at season's end. Chaput will head to AHL Tuscon and has one year remaining on his current deal before also becoming an unrestricted free agent. Chaput has five points in 32 games this season and 16 pints in 167 career games. He may never play for Arizona before his contract ends, let alone play for them when they join the central division.
All stats courtesy of Hockey Reference. All contract info courtesy of CapFriendly