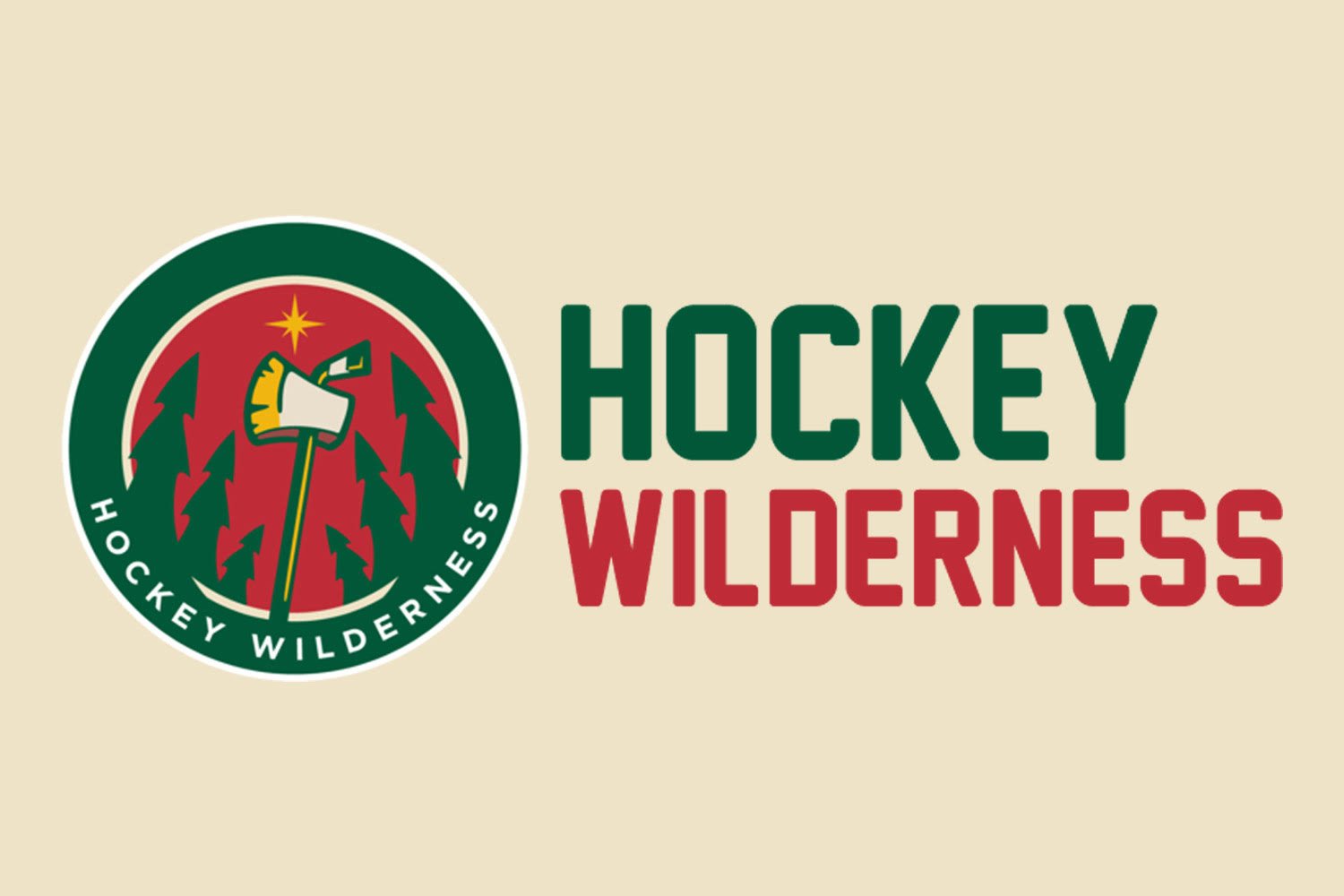 When the Minnesota Wild quickly shot their shot with Cam Talbot hours into free agency last offseason, I wasn't thrilled with the sudden nature of the move. Talbot had been average at saving goals above expectation previously in his career, and with a deep class of goalies I was concerned that Guerin was taking a flier on a guy without thinking anything more than "Stalock and Dubnyk weren't good enough." At best, I thought it was acceptable, and at worst, I worried that the contract could appear to be an overpay relative to the saturated free agent market for goalies that year.
Safe to say I was wrong. The only thing safer than that, in fact, is Cam Talbot making saves for this Minnesota Wild hockey club. Cam has been so dependable this year that I truly believe you could base the value of a local Minnesotan currency on the reliability of his goaltending, except that the US constitution expressly forbids it.
Tonight, I'm going to use a word that I don't use lightly to describe the Wild's performance: quite frankly, we were pwned. That's right, I said it, and I don't just throw around early 2000's internet slang. If you prefer a calmer word, try the following: shelled, dominated, pantsed in front of their crush.
No matter how you say it, possession metrics and shot totals tell the story of a poor showing from the guys in green. Minnesota was outshot 23 to 40 even after blocking 19 shots to the Coyotes' five. Arizona controlled 66% of 5-on-5 expected goals and 59% of xG when accounting for all situations, per MoneyPuck.com. The Wild's best forward grouping was Marcus Foligno-Joel Eriksson Ek-Jordan Greenway, which owned only 41% of 5-on-5 on-ice xG - and that's a very bad night relative to their usual dominance in this statistic. Carson Soucy and Ian Cole were able to post a meager 50.5% mark while playing together.
In short, it wasn't a good night for anybody but the goaltender, who kept the game close enough to get the Wild across the finish line. The Coyotes were estimated to score 2.64 goals based on MoneyPuck's expected goals model, which assigns higher values to shots that come on one-timers or closer to the net. Talbot only allowed one goal, so on the night he generated a plus-1.64 GSAX (goals saved above expectation).
Although the night was poor overall, hockey is a funny game that can be defined by just a few plays, and tonight that was the case. Arizona opened the scoring on a power play goal off the stick of Christian Dvorak. However, after that point the bounces went in favor of the Wild twice. Early in the second period, Kevin Fiala displayed one of the silkiest finishes my eyes have ever absorbed.
To be ready for a pass like that to get through would make any hockey player happy. To roof it is even better; but to do that on the backhand? Fiala really has a knack for showing the world just how far the skill gap can be within the sport of hockey. Credit Nico Sturm for an incredible centering feed as well, because without that pass the goal never happens.
Arizona responded with a flurry of shots for the rest of the second period, but Cam Talbot was up to the task and the team went to the locker room tied at one goal each. Come the third period, the Wild were finally able to play a more controlled game, giving up only nine shots on goal compared to 14 in the first and 17 in the second. As things quieted down in Minnesota's zone, the team was able to transition with control and play their game offensively. Finally, they broke through with their best shift on the night.
With all three forwards posing a threat on the rush, Joel Eriksson Ek was able to thread an entry pass to Marcus Foligno which he finished with a technique somewhere between a hockey wrist shot and a football bull-rush. Even better was the form on his celebration.
The man is built like a semi truck that was built out of a titanium-brick alloy, but every now and then Marcus Foligno can remind you he's so greasy that he should be coming out of a McDonald's takeout bag. That's my favorite version of the Moose: the one who surprises you with a skill play in the 60th minute of Selke Trophy-worthy hockey game. That's right, I said it. Pick a winger for the Selke, you cowards - wings play defense too.
At the end of the game, Arizona began to press, trading chances back and forth in search of a tying goal. Credit to the Coyotes, they pulled the goalie with nearly three minutes left and upped the offensive aggression to a degree that most hockey teams simply aren't bold enough to try. Locked in a battle with St. Louis for the final playoff spot in the West and desperate for a win, they adapted as necessary. Unfortunately for the Yotes, the high-octane style burned the wrong way. Zuccarello created a heady neutral zone takeaway and found Kaprizov driving the center lane - it's no embellishment to say that that's the stuff of nightmares for a goalie.
The crazy thing about this goal, like his overtime kick-in vs. the Kings to open the season, is that I think he did this on purpose? There are 558 NHL skaters that dress for the 31 NHL teams, and if this goal was scored by about 548 of them I'd consider it good luck. No way they know where all those skates and pads are going to be right? But watch Kaprizov's eyes - he gets a peek at the defenseman's skates behind the net, and as he's rounding the goal line he's looking at Kuemper! He sees this goal.
The athletic intelligence on display here is something that very few humans on earth possess. That's what makes the Siberian Sniper so special - along with his physical gifts, his brain is on another level of spatial awareness. I love this kid. Kaprizov forever.
Sturm added on the empty netter to seal the 4-1 victory for the Wild.
Burning Questions
Can the Minnesota Wild's elite power play continue their red-hot ways?
Tonight wasn't the night for anybody's power play to stay hot. There were three penalties called all game, only one in favor of the Wild. On top of that, the ice conditions were suspect - players were falling down at weird angles, especially along the boards or when turning, with no tripping calls. Between messy ice and only two minutes spent at 5-on-4, it was never going to be a big night for the PP.
That being said, see below.
Which Victor Rask will show up tonight?
I want Victor Rask to succeed desperately. More than being a member of my favorite team, and more than coming here at the cost of Nino Niederreiter, he came to Minnesota suffering from a down year due to injury. He also has a really good hockey name. Unfortunately, he's just not the offensive center that the organization was hoping for.
His 20-goal campaign in 2015-16 does not appear to be the real Victor Rask, and if it ever was then it was lost to injuries. He heats up occasionally, and in those times he's able to support Zuccarello and Kaprizov on the rush. Even so, Rask rarely compliments their skillsets defensively, which is a key aspect of playing the center position. And frankly, he made a mistake on the power play tonight every time he touched the puck. Once he forced a pass to a double-covered Kaprizov in the slot; another time, he was set up with a shooting lane that he didn't take, lacking either the ability or the confidence.
It's possible that putting him with Zuccarello and Kaprizov is a good way to keep him afloat, rather than tanking the fourth line with him. On the other hand, I doubt that putting a skilled winger or defenseman on the power play in his place would be detrimental to the unit. I also doubt that he provides much positive value for the lettuce line by taking faceoffs, as he's winning only 45%. If Dean Evason is seeing what the fans are, then expect Bjugstad to be taking some of these roles from Rask when he returns.
Will the Wild's recent lackluster 5-on-5 play finally catch up to them?
See the metrics above - the Wild's skaters were bad at 5-on-5 tonight, but it didn't burn us. Cam Talbot saved the day. It might be because he's on fire, it might be that we were lucky, or it may be that Bill Guerin is a genius and Talbot fits the style of hockey on this team in a way which turns him into the Incredible Hulk with goalie pads. Probably, it's some combination of both.
Should the Wild's 5-on-5 play have caught up to us? Yes. Will it eventually? Most likely. On the other hand, hockey is a very silly game and the NHL playoffs are incredibly random in whether they award the better team a series win. So for now, pray for lineup changes or whatever improvement you'd like to see, but mostly enjoy the ride. Worst case scenario, we've got 15 more games of watching Kirill Kaprizov and Kevin Fiala play hockey, which is a damn sight better than complaining about Corsi rates.