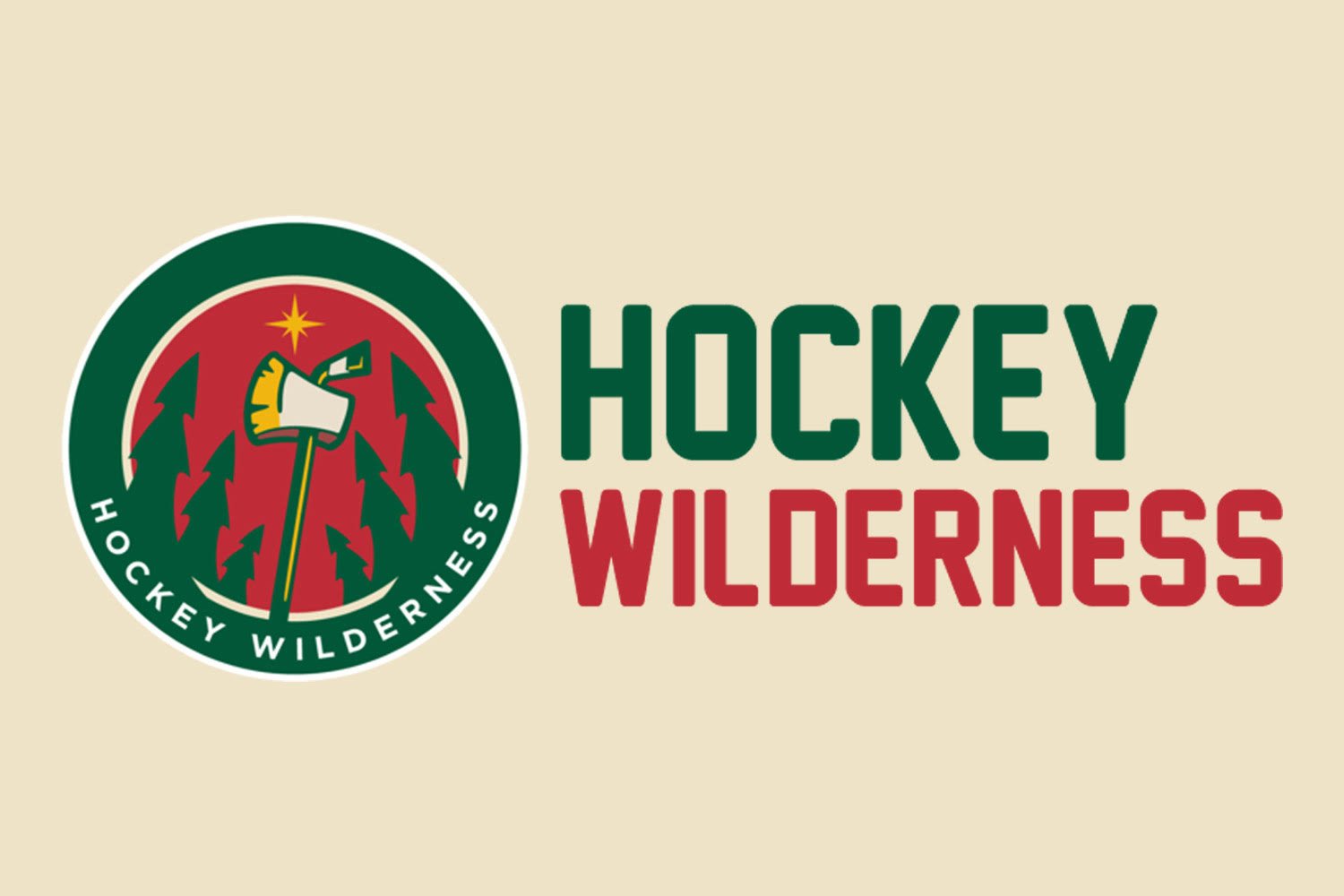 In the second intermission, we would have totally been fine with the result, but as the third period stretched on for our Minnesota Wild, we knew taking the full two points was achievable, but it just slipped through their hands and the Buffalo Sabres awarded them wit a 6-5 overtime loss on the road.
Even on the stat sheet, we would be happy with the individual performances. Two points earned by Calen Addison, Joel Eriksson Ek, and Ryan Hartman, and then a boatload of players chipping in with goals and assists. But unfortunately, the game just slipped away.
It all started with a fairly normal one-goal first period where Victor Olofsson of the Sabres managed to open the scoring 13 minutes in and other than that, it was a very quiet start from both teams. Both the Wild and Sabres had single-digit shots on goal in the first, but then it only ramped up from there.
I guess they just nodded at each other and decided that defense would not be part of the final two periods of this game.
Brandon Duhaime quickly answered within the first three minutes of the second period and scored a stereotypical Duhaime goal in his first game since returning from injury.
Just so good to see the big man get a goal on his return. He emphatically managed to finish the game with three shots on goal and was overall a ball of energy just like we know him to be.
Thankfully, after a penalty and then another one taken by the Sabres within the next couple minutes, Kirill Kaprizov was rewarded during 5-on-3 action after multiple attempts. An entire sequence that perfectly shows what we love about Kirill.
That was Kaprizov's 23 goal, which would be incredible on any team at this point of the season, but then we were quickly reminded just how well Tage Thompson is playing as he scored his 31st(!) goal just a few minutes later to tie it 2-2 and that ignited a scoring stretch from the home team.
Buffalo scored three goals (including Thompson's) within just three minutes and 25 seconds, just to kill a whole lot of hope in Minnesota as the Sabres rode the wave of outplaying the Wild in the middle of the game. Rasmus Dahlin scored the 11th goal of his season in what would be a two-goal, five-point performance and of course this goal looked nice, just to make it hurt worse than a garbage tally.
In rapid succession, Dylan Cozens scored the third goal in that three-minute span to give the Sabres a two-goal lead.
Fortunately, Ryan Hartman gave some hope with just over a minute left in the second period and cut the Sabres' lead to one heading into the intermission.
It is extremely cliche to think about a team scoring a goal before intermission being able to kickstart some offense in the next period, but I guess it is a cliche for a reason because the Wild managed to do exactly that thanks to Hartman's goal.
Former Sabre (ew, yuck!) Marcus Foligno got his fourth goal of the season and it took just 26 seconds of the third period. A very good way to start the final period. Maybe the best way.
Eriksson Ek and Jordan Greenway assisted on Foligno's goal to make it a perfect goal full of teamwork and friendship, of course.
With the game tied, the Wild were handed an incredibly important power play and an opportunity to hopefully put this game to bed (bad foreshadowing). Eriksson Ek capped off a top-notch performance with nailing in the potential final nail in the Sabres' coffin with a goal in the final seconds of the man advantage with a beautiful laser.
His 14th goal of the season, incredibly.
This is where it all fell apart for the Wild. You already know the result, so I don't need to really express how Minnesota had a one-goal lead but Dahlin scored with under three minutes remaining in regulation and then Olofsson scored the second of his bookending goals in overtime to hand the Wild the overtime loss. That is known and we can just shrug and go, damn oh well.
But, it is clear how the Wild just catered defensively. Just look at this:
That huge mountain going up? That's all the shot attempts that the Sabres had in their incredible attempt at righting their wrong of giving up a multi-goal lead. Of course score effects had some influence as the Wild tried to play safe with that 5-4 lead in the final dozen minutes, but that is just way too much time to stave off a fairly good Sabres team full of talent.
Again, we would have been fine with taking the one point after the Sabres killed hope with three quick goals, but the Wild managing to score three consecutive goals of their own and holding a lead in the final minutes, only gave us hope that was eventually killed.
Oh well, the Wild are still comfortably in a playoff spot.
Burning Questions
Can they keep the freak on a leash?
This was in reference to Thompson and they kind of did. He did finish the game with just one goal (a little bit of a light performance considering multi-goal games come like nothing to him), so it technically is not right but the Wild kept him to the outside and that one goal was a mid-range shot perfectly placed on the power play. Not the most substantial of goals that tell a story of dominance.
Thompson was kept to four shots on goal and five shot attempts, but just 0.15 expected goals, according to Natural Stat Trick. That is way more quantity than quality.
Can Marc-André Fleury be the better goalie?
We should probably mention that after the game, Fleury was smashing things in the locker room and throwing equipment around; hating that the Wild scored five goals but was still handed the loss (I guess goalies don't like the loser point either).
And as Russo mentions, Fleury received a phone call before the game against the St. Louis Blues on New Year's Eve and he reported that his face made it seem like it wasn't great news. He will be heading back to Montreal to deal with this personal matter and missing Sunday's game against the Blues, but will meet up with the team in New York City for Tuesday's game.
Anyway, Fleury might not have gotten the number of saves he wanted (he went 31-for-37) but there were some incredible stops in the overtime period and final minutes of the game that kept his team in the game.
Either way, he took the loss a little bit harder than normal.