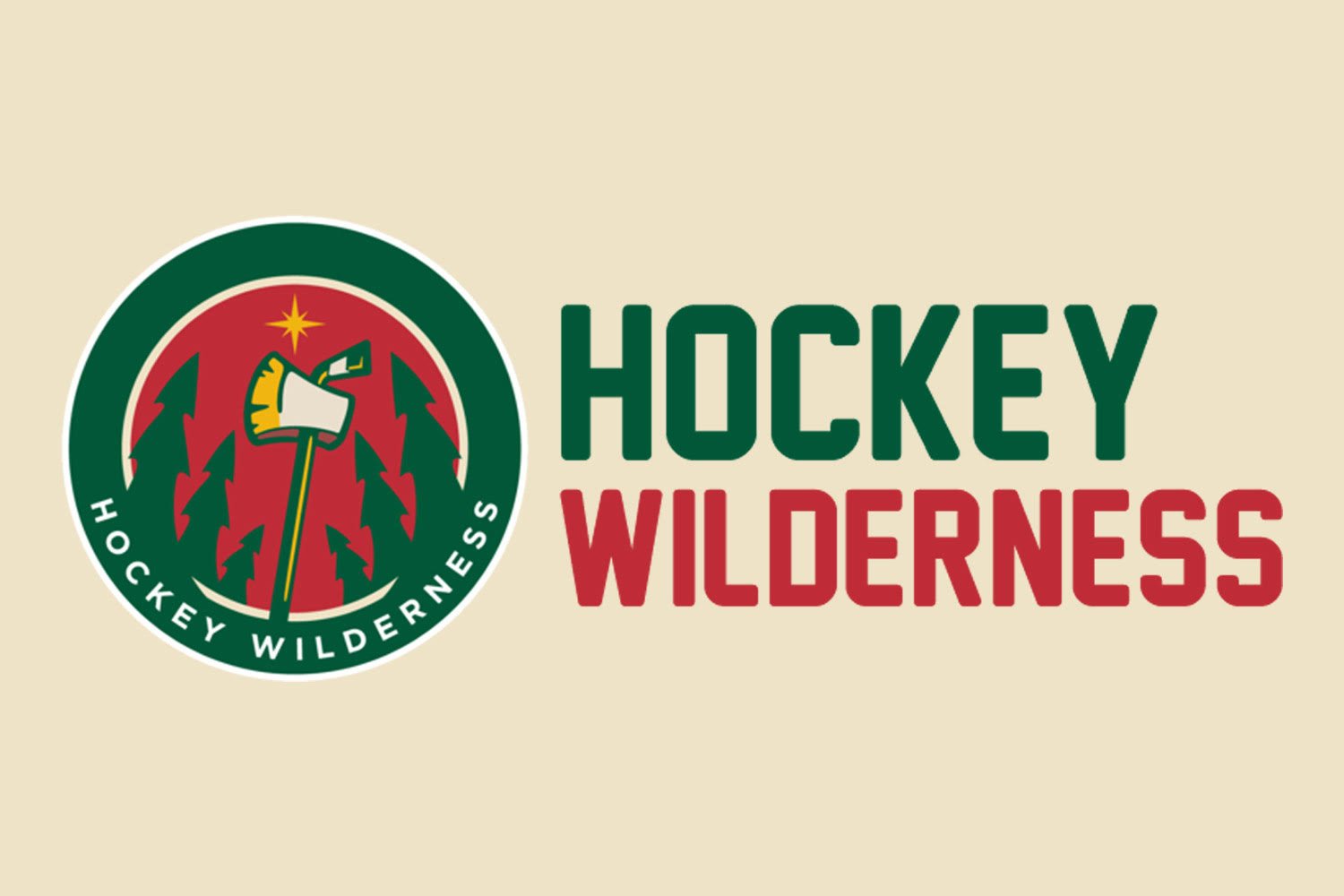 MINNESOTA WILD AT COLORADO AVALANCHE
8:00PM Central, Pepsi Center, Denver, Colorado
TV: Fox Sports-North, Fox Sports-Wisconsin
Radio: KFAN 100.3 and affiliates
Streaming: NHL.TV (free game)
Here we go, Wilderness! Wild hockey is back, and not just meaningless, sometimes-painful-to-watch, please-God-don't-get-injured preseason hockey, but actual, honest-to-goodness, standings-points-at-stake, regular season… HOCKEY! YES!
Minnesota is coming off another solid regular season, as Bruce Boudreau guided his squad to 101 points in a stacked Central Division, only to see it quickly fold in the playoffs, sans Ryan Suter and—to a lesser extent—Zach Parise. But both of the team's $98-million men are back in the lineup, with Parise reportedly fully healthy (knock on wood!) out of Training Camp for the first time in what seems like forever, and Suter having looked good—but still apparently recovering from his severe ankle injury—in his only preseason game a week ago. Couple those returns with Charlie Coyle and Nino Niederreiter back at full health as well, and by golly, we just may have something here!
**Editor's Note: When I say "full health," by the way, I mean there aren't injuries. Apparently there are illnesses, which we'll discuss in the Storylines section below.
The NHL wasted no time in setting the Wild up with a very punchable opponent, as they visit the Mile High City to take on Gabe Landeskog and his band of unsavory characters (including Nathan MacKinnon who scares the bejesus out of me).
These teams faced each other Friday in the ultimate meaningless game for Minnesota, and penultimate meaningless game for Colorado. The Avs reprehensibly conceded an equalizing short-handed two-on-one goal to Jason Zucker with a minute left, but young superstar-in-the-making Mikko Rantanen sent the approximately 37 fans in attendance home happy. Still, it was a good meaningless loser point for the Wild to close out the preseason.
COLORADO AVALANCHE
After Wild fans basked in the glow of the Avalanche icing one of the worst teams in recent history two seasons ago, coach Jared Bednar returned and worked some serious magic in eradicating a lot of the issues that plagued his team in his rookie season behind the bench. As a result, much to the dismay of the State of Hockey, Colorado returned to legitimacy in '17-'18, and actually pushed Nashville all the way to a sixth game in the opening round, thanks in large part to our new friend, Andrew Hammond.
Now, there's plenty of optimism back in Denver, where MacKinnon (good God, he's only 23?!) returned to form last season and put himself in the Hart Trophy conversation with 39 goals and 58 assists. No player in the league seemed to have the Wild's number the way MacKinnon did last year, as he notched a whopping nine points in four games against Minnesota. The shocking thing about that total is that he actually was held off the scoresheet completely in one of the games in St. Paul, so he actually scored those nine points in three games, with five points coming in that horrendous March 2nd game at Pepsi Center. In all, MacKinnon finished just one goal shy of 40 last season, and three points shy of the century mark. The Wild might want to look out for him tonight.
Another guy the Wild will need to watch out for is MacKinnon's linemate, 21-year-old stud, Mikko Rantanen. The rising Finnish youngster followed up his 20-goal rookie campaign with 29 tucks and 55 apples in his sophomore season. Fast, shifty, and silky smooth, the sky is the limit for this kid.
Oh, and worth mentioning, the third guy on that top line, Landeskog, is a dirty dirtbag that I despise. So, basically, watch out for everyone on the top line, plus Tyson Barrie, Tyson Jost, and Alexander Kerfoot, and we're good!
STORYLINES
So, you know how I said the Wild are mostly healthy coming out of Camp? Well, that's true from an injury standpoint, but actually everyone is apparently sick.
Not great, but if it is just colds and not the mumps or something (please don't let it be the mumps), then hopefully it won't affect the players TOO much. The Pepsi Center was not a nice place for the Wild to visit last season, as the Avs won the two matchups there by a combined score of 14-3. So, needless to say, adversity is not something Minnesota needs in this building.
I'm excited to see if Suter really does stick with Matt Dumba for an extended period to start this season. Boudreau tried it during Training Camp last year, but switched Suter back to playing with Jared Spurgeon on the top pairing just before the season started. When his hand was forced thanks to a couple of Spurgeon injuries during the season, though, Dumba's game was visibly elevated at both ends of the ice. Reportedly, Dumba is expected to start the season with Suter, and Spurgeon with Jonas Brodin. I don't hate it.
Official Wild debuts of Greg Pateryn, Eric Fehr, and Matt Hendricks are expected tonight. JT Brown and Nate Prosser are expected to be in the Prossbox, per Russo.
INJURIES
Luke Kunin is still working his way back from last year's ACL tear and is officially on injured reserve. Gustav Olofsson was cleared from his shoulder injury, but then immediately waived and sent to Iowa.
For Colorado, Sven Andrighetto and Anton Lindholm will start the season on IR, while offseason signee Matt Calvert is questionable with a muscle strain, according to Rotoworld.
The Gamethread will post at 7:30PM Central. Below are the projected lineups, thanks to DailyFaceoff.com.