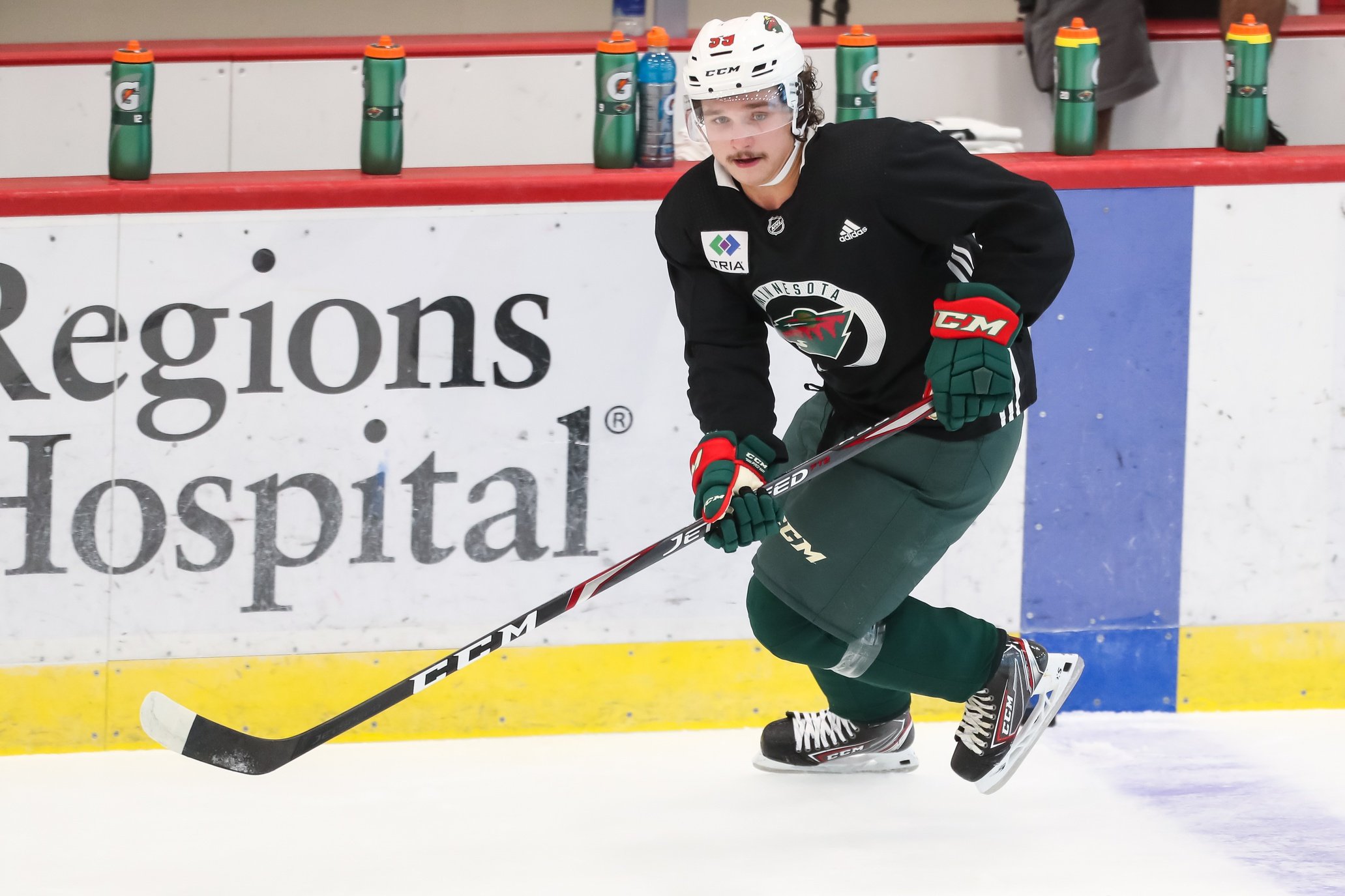 It's summertime. In the State of Hockey, that means warm temperatures, mosquitos, and Matt Dumba trade rumors.
Dumba's lived with whispers about his future with the Minnesota Wild since the Vegas Expansion Draft in 2017. Those whispers continued when the Wild moved heaven, earth, and Alex Tuch to protect him. They persisted after he signed a five-year contract in 2018. Through two general-manager changes, there's been just one constant: Dumba is rumored to be gone any day now.
Four years later, Dumba's still in St. Paul. While injuries have hampered him the past three seasons, he's continued to be a strong top-4 defenseman when healthy. Furthermore, his work with the community and in the fight against racism is heroic.
Still, one wonders whether he can stay in Minnesota after the fifth summer of trade rumors. Unless Ryan Suter waives his No-Move Clause for the Expansion Draft, Dumba's set to be exposed. Even if he makes it past expansion, his $6 million salary may be moved in a Jack Eichel deal. Or perhaps former Wild GM Chuck Fletcher, who drafted him, will be interested, as Sportsnet's Elliotte Friedman reported.
If Dumba does move, the Wild will have something they haven't for at least five years, and perhaps nearly a decade: A vacancy in their top-4 defensemen. The Wild's blueline has been extremely stable with Dumba, Suter, Jonas Brodin, and Jared Spurgeon in the fold.
Though it's a vacancy that won't last for long. Bill Guerin's first major trade as a GM brought Dumba's likely successor into the organization: Calen Addison. Addison was drafted by Guerin's Penguins in 2018, which no doubt influenced his decision to make him the centerpiece in the Jason Zucker trade.
It's impossible to tell whether a trade for a prospect is successful until he is producing in the NHL, but the early returns for Addison are highly encouraging. As a 20-year-old defenseman in the AHL, Addison, who turned 21 in April, finished third among defensemen in scoring with 22 points in 31 games.
Beyond the point totals, he's floored those watching the Iowa Wild closely with his skating, skills, and poise. "His ability to not only read the game but with his mobility and his stride, it looks like he's floating," Iowa manager of media relations Ben Gislason told 10K Rinks Radio in April, "He can go forwards to backwards, backwards to forwards. ... He strings dominant shifts together over and over."
According to Gislason, Iowa coach Tim Army is a major fan. "He compares Addison to Adam Fox and Sam Girard, saying 'These are the new wave of mobile, elite defensemen in the NHL.'"
It's high praise, but is his game ready to translate to the NHL next season? Twenty-one is a young age to make an impact in the NHL, and conventional wisdom indicates that defensemen take longer to develop. Addison looked solid when filling in for injuries for four games this season, but a full-time role is very different from the AHL.
But if any team can demonstrate proof a 21-year-old defenseman can succeed in the NHL, it's the Wild. Spurgeon was 21 during his rookie season, where he was worth 2.6 Standings Points Above Replacement. Dumba was worth 2.5 points in the standings at age-21, his first full season, and Brodin was notched a jaw-dropping 4.5 SPAR, though that was his third full NHL season.
That success isn't exclusive to just Minnesota. Since the 2010-11 season, there have been 83 defensemen to play 750-plus minutes, and 34 of them — including then-rookies in Fox, Spurgeon, Jaccob Slavin, and Thomas Chabot — have been worth 2-plus standings points or about three per season. Perhaps you wouldn't call it common, but it's far from rare.
So age isn't the factor that'll determine whether Addison can have a strong rookie season next year. It'll be his play and preparedness, which improved quite a bit throughout his time in Iowa.
"There's some times where he gets a little bit over his skis, and Tim Army has addressed this with him," Gislason said. "He has such an ability to see the ice unlike how 90% of the hockey world sees it. He tries to hit that home run all the time.
"That was early Addison. He's starting to get it now: Hit a single, hit a single, make a five-foot breakout pass to your right. Now, if you make three, four of those, someone's gonna cheat because they expect it, and that's when you rope one through the middle."
He'll undoubtedly need to be eased into the NHL, but Minnesota is in a strong position to help him succeed. Brodin, Dumba's current defensive partner, seems an ideal match for the dynamic offensive rookie. Brodin's the best defensive defenseman in the league, a terrific skater who uses it as a weapon in the defensive zone. He can cover for Addison's missteps while also mentoring him in positional defense.
Addison will also be best served if he gets power play time. Spurgeon had a strong but hard-luck season quarterbacking the power play, but no one is there to anchor the second unit if Dumba leaves. Getting Addison on the second unit — or even bumping Spurgeon to the second for the sake of balance — will give Addison plenty of chances to gain confidence, even if his 5-on-5 game experiences growing pains.
Dumba's potential departure adds a lot of risk into the Wild's equation next year. If neither Addison nor Brennan Menell proves ready to handle top-4 minutes, that'll be a problem that's difficult to hide. But Addison's youth isn't a concern, at least not in itself. Young defensemen thrive in the NHL fairly regularly nowadays. If Addison's pressed into major minutes next year, we'd just have to see whether he's the next in that tradition.