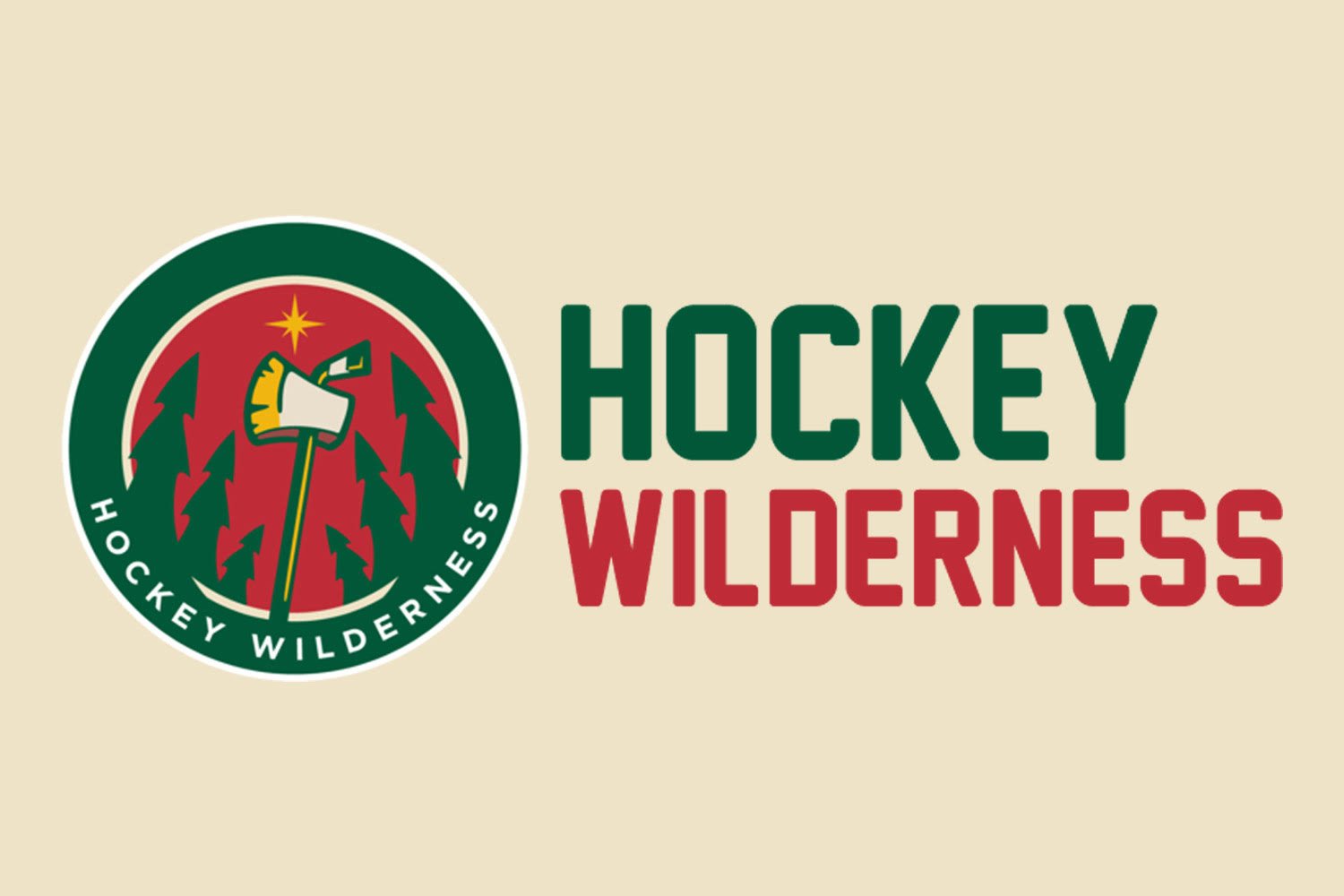 The NHL season remains paused, and there are very few things to talk about. What we can talk about, though, are goal songs! I'm a firm believer that a good goal song can up a team's play on the ice. That's not proven by research or anything, but who knows? Do the Blues win the Stanley Cup without "Gloria" by Laura Branigan? Probably not!
We're taking a look at every NHL team's goal song and ranking them from worst to best. Where does the Minnesota Wild's goal song land on the list? Let's find out.
31. New York Rangers — "Slapshot" by Ray Castoldi
The Rangers' goal song is awful. It literally makes me cringe. And the funniest thing about it is that Rangers fans legitimately think it's the best goal song in hockey. Everything about it is so corny. It brings me actual embarrassment.
30. Boston Bruins — "Kernkraft 400" by Zombie Nation
It's not 1999 anymore. CHANGE YOUR GOAL SONG, BRUINS. It's a crime against humanity that "Good Vibrations" by Marky Mark isn't Boston's goal song yet. Granted, that song's old too, but it's at least not corny and overused like their current goal song.
T-28. Minnesota Wild and New York Islanders — "Crowd Chant" by Joe Satriani
Sorry, Wild fans (and Isles fans?). It's time to accept it if you haven't already. "Crowd Chant" is absolutely horrible. It's easily one of the dorkiest goal songs in the league, and the most frustrating thing is that Minnesota abandoned a great goal song ("Let's Go Crazy" by Prince) in favor of this embarrassment. Joe Satriani isn't even from Minnesota! Just such a bizarre choice of a goal song.
27. Montreal Canadiens — Canadiens Goal Song
I'm not sure Montreal's goal song even has a name, so that goes to show just how colorless it is. It's really just background noise disrupting Habs fans' joy and excitement after a goal. Nothing memorable about it.
26. Colorado Avalanche — "Chase the Sun" by Planet Funk
The Avs' goal song just doesn't do it for me. I respect the bold decision to play a Planet Funk song after a goal, but there are so many better options out there. Not feeling it.
25. Detroit Red Wings — "Party Till We Die" by MAKJ & Timmy Trumpet feat. Andrew W.K.
This sounds like every EDM song ever made. There's nothing about it that stands out. It's not melodic and, frankly, pretty annoying. No wonder the Red Wings never score goals. They're trying to avoid having to hear this awful sound.
24. San Jose Sharks — "Get Ready for This" by 2 Unlimited
I actually considered moving this one up the list a little bit, because "Get Ready for This" definitely is fun to a certain degree. However, the Sharks allowed players to choose their own goal songs after the All-Star Game, so this tune technically isn't even in operation at the moment for San Jose.
23. Tampa Bay Lightning — "Goons (Baby, I Need It All)" by Mona
This sounds like if a band got together and said, "Hey, let's write a song that gets played at sporting events, but it actually kinda stinks and may cause listeners to inflict some form of harm on themselves." It gets annoying very fast.
22. Vancouver Canucks — "Aint Talkin' Bout Love" by Van Halen
This would've been ranked a littler high had the Canucks not abandoned Green Day's "Holiday" for it. Talk about a massive downgrade.
21. Vegas Golden Knights — "Vegas Lights" by Panic! at the Disco
This one's solid. It doesn't particularly stand out, but it's a passable goal song that can get people moving. Golden Knights get a couple extra points for using music from a local act.
20. Philadelphia Flyers — "Feel the Shake" by Jetboy
This should probably be lower on the list, but I'm a sucker for 80s hair metal. It's fun! The Flyers could do a lot better, but they could also do a lot worse.
19. Los Angeles Kings — "Power Ride 2010" by Fred Coury
The Kings' goal song sounded pretty cheesy to me at first, but then I heard the guitar riff get super heavy at around the 25-second mark. The heavier the better, if you ask me. It's nothing special, but it's decent.
18. Ottawa Senators — "Song 2" by Blur
Blur is one of my favorite bands from the 90s, so I may be a bit biased by placing Ottawa's goal song this high. "Song 2" is pretty much guaranteed to be played at least once at just about any sporting event, so I could understand if some people are fed up with it.
17. St. Louis Blues — "The Blues Have the Urge Goal Song (Let's Go Blues)" by The Urge
I would put this song lower, but the organ at the beginning sets it apart. It may not make me want to sprint through a brick wall, but it's tradition! I can respect that.
16. New Jersey Devils — "Howl" by The Gaslight Anthem
I can get down to The Gaslight Anthem. They put together a pretty catchy hook in "Howl" so the Devils made a solid choice by picking this as their goal tune.
15. Edmonton Oilers — "Hell Yeah" by Rev Theory
Rev Theory is basically Avenged Sevenfold's annoying younger brother, but "Hell Yeah" can definitely get my blood pumpin'. Not a bad selection.
14. Calgary Flames — "T.N.T." by AC/DC
The Flames? Trinitrotoluene? Explosions? Fire? I get it! AC/DC is one of the most legendary bands in rock history, and this song fits pretty well with what the Flames are going for here. I can dig it.
13. Arizona Coyotes — "Howlin' for You" by The Black Keys
The Coyotes don't do things right very often, but this is a damn good goal song. It's fun, it fits the desert environment and it's catchy enough that the several fans that attend games in Glendale can sing along to it.
12. Winnipeg Jets — "Gonna Celebrate" by The Phantoms
It rocks hard. It's catchy. It's upbeat. This is a solid example of what an ideal goal song should sound like. I've never heard the song before the writing of this post, and I wound up listening to it several times over.
11. Carolina Hurricanes — "Raise Up" by Petey Pablo
Good to see Petey Pablo is still relevant to some degree. Great song for any sports team in Carolina, but the Hurricanes pull it off extremely well.
10. Toronto Maple Leafs — "You Make My Dreams" by Hall & Oates
I had to think hard about where to place Toronto's goal song, but I truly believe it deserves a spot in the top 10. It's funky, catchy and even a little bit funny. Playing this song after a goal is like subtle troll to the road team. I approve.
9. Nashville Predators — "Gold on the Ceiling" by The Black Keys
The Black Keys sure seem to know how to make good goal songs, eh? The Preds used to use "Rock and Roll Part 2" by Gary Glitter as their goal song, but Gary Glitter turned out to be a pretty horrible person, so they made the change to "Gold on the Ceiling" a few years ago. Definitely an upgrade.
8. Florida Panthers — "Sweetness" by Jimmy Eat World
This song bring back good memories. When I played hockey as a kid, they would always blast "Sweetness" on the stereo between whistles. It's nostalgic, but has stood the test of time as a legitimately good goal song.
7. Pittsburgh Penguins — "Jump Around" by House of Pain
I mean, come on. Few songs can get you dancing like a drunken idiot faster than "Jump Around" can.
6. Chicago Blackhawks — "Chelsea Dagger" by The Fratellis
Sorry not sorry. This one is a classic. Whenever the Hawks score, they're basically teasing you after the whistle. Does it get annoying? Absolutely. But I think that's part of the reason why they made it their goal song. If you're cheering for Chicago, there's nothing better. If you're not, there's nothing worse.
5. Anaheim Ducks — "Bro Hymn" by Pennywise
I'm huge punk rock nerd, and "Bro Hymn" is a punk rock classic. Also, Pennywise is from Hermosa Beach, which isn't all that far from Anaheim. Gotta respect the Ducks paying homage to the local music scene.
4. Dallas Stars — "Puck Off" by Pantera
It's Pantera for God's sake! They're one of the greatest metal bands of all time. This is easily the heaviest goal song in hockey, and it remains unique decades after the Stars began using it.
3. Washington Capitals — Hand-picked songs by each player
More teams need to start doing this. It gives each player an opportunity to showcase their personality, and that's something the NHL desperately needs to do more often. T.J. Oshie chose John Denver and Evgeny Kuznetsov chose "Get Low"? Amazing. We already suggested that the Wild start doing this months ago. Hopefully they will one day.
2. Columbus Blue Jackets — "The Whip" by Locksley
This song is a blast. Pun intended, due to the cannons and all. It checks pretty much all of the boxes necessary to classify as an elite goal song. It's just a shame that a tune like this is stuck being used by such an irrelevant hockey team in such an irrelevant city.
1. Buffalo Sabres — "Let Me Clear My Throat" by DJ Kool
Need I say more? It's DJ Kool! Everyone can get down to this jam. I'm going to be playing this song at my wedding. Hell, I might even demand that it be played at my funeral. It's one of the most fun songs ever written, and right now, it stands atop the mountain of NHL goal songs. The ironic part is that it's Buffalo's goal song. Hilarious.