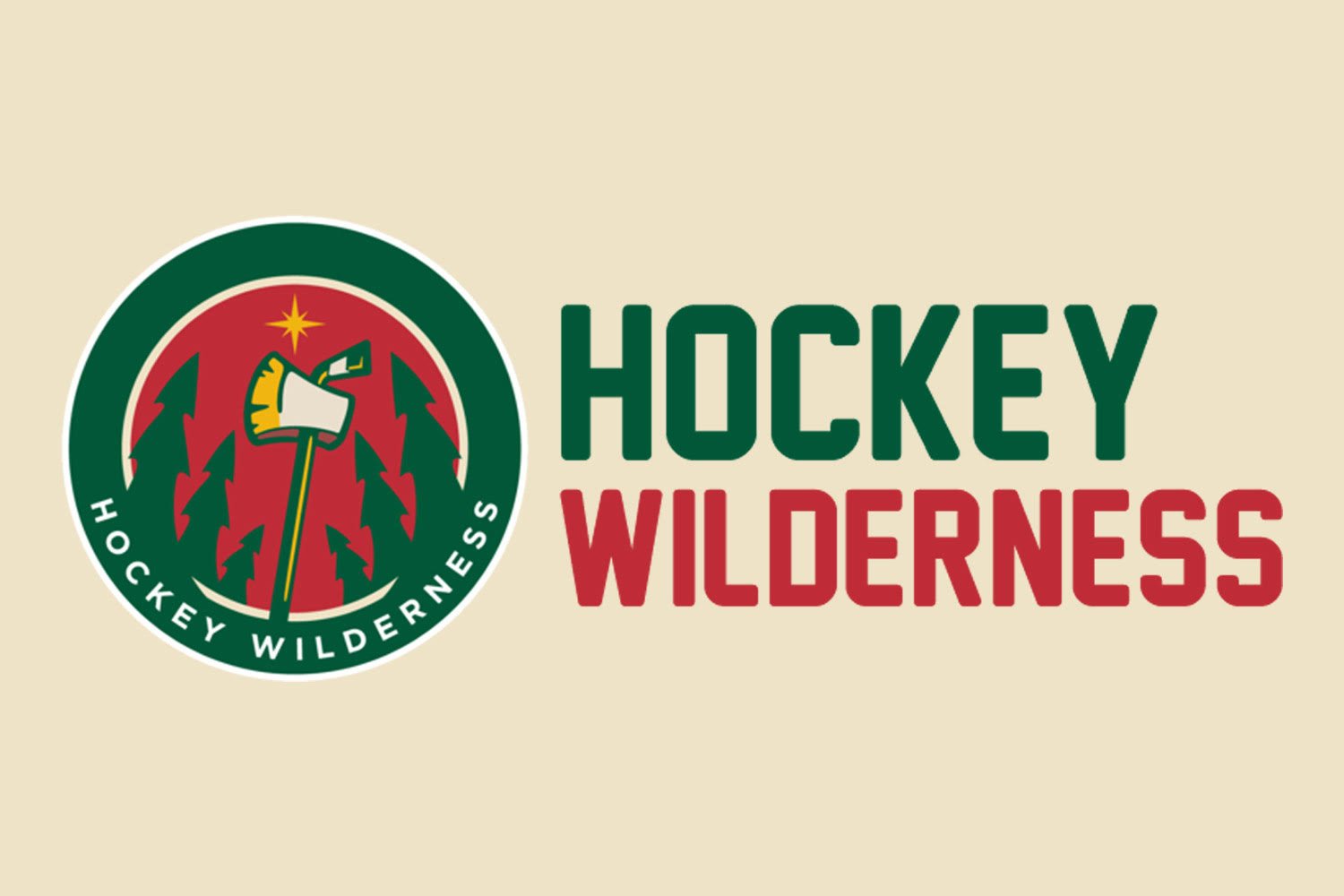 The date is July 4, which means Independence Day is officially upon us! Unfortunately, due to the worsening COVID-19 pandemic and the social injustice issues currently plaguing the United States, there isn't exactly a whole lot to be celebrating these days.
On the bright side, at least an advanced alien mothership hasn't begun its demolition of the planet. But the year is still young, and anything is possible in 2020.
With today being America's 244th birthday, why not rank all of the American-born players currently under contract for the Minnesota Wild? The Wild currently have 10 players born in the U.S. on the active roster, and several of them have been pretty good at this ice hockey thing for quite a while.
Without further ado, let's get to rankin'.
10. Greg Pateryn
Pateryn, born in Sterling Heights, Michigan, now has two seasons in Minnesota under his belt. His 2019-20 campaign was rather uneventful, but that was mainly due to the bilateral core muscle repair surgery he had undergone on October 1, which kept him out of the lineup for the majority of the already abbreviated regular season. In 20 games, the 30-year-old collected just three points (all assists) while averaging 15:28 of ice time per game. Not exactly the type of season to write home about, but perhaps he'll be more involved in 2020-21 once he's 100 percent.
9. Alex Stalock
Minnesota's own Alex Stalock put together a nice season in 2019-20. With fellow netminder Devan Dubnyk struggling throughout the season, Stalock held the fort with a 2.67 goals against average and a solid .910 save percentage in 38 games. He also recorded four shutouts on the season, which included an impressive 27-save performance against the Dallas Stars back in January. Thanks to his solid play in 2019-20, Stalock has also been named the Wild's nominee for the Bill Masterton Memorial Trophy.
8. Jordan Greenway
There are few players in the NHL with the physical gifts that Greenway possesses. At 23 years old, Greenway stands at 6'6 and weighs 225 pounds. The guy is a behemoth, and he has the potential of being a dynamic power forward in Minnesota for a long time. With just eight goals and 28 total points in 67 games, Greenway didn't exactly blow anyone away during the regular season. However, the Canton, New York native is still relatively young and could be on the verge of putting together a breakout campaign in the not-too-distant future.
7. Luke Kunin
Kunin, born in Chesterfield, Missouri, showed some nice flashes throughout 2019-20. His numbers don't pop off the page, but his 15 goals ranked tied for fourth on the Minnesota roster during the regular season. At just 22 years old, Kunin still has plenty of growing to do as a player, and barring any unforeseen roadblocks, he could end up being one heck of a player for the Wild one day.
6. Ryan Hartman
Hartman isn't the type of player a team will spend days preparing for, but he's turned out to be a really good addition to the Wild. Born in Hilton Head Island, South Carolina, of all places, Hartman grew up in Illinois, where he eventually launched his NHL career with the Chicago Blackhawks. After several seasons with the Blackhawks, Hartman has bounced around the league with Minnesota being his fourth team since 2017-18 — fifth if you include his very brief stay in Dallas over the summer. Hartman appeared in every game for the Wild during the regular season, collecting nine goals, 20 total points and 69 very nice penalty minutes as a 25-year-old. Not a superstar player by any means, but a solid bottom-six winger and an expert agitator on the ice.
5. Ryan Donato
Wild fans were ecstatic about Donato going into 2019-20. Acquired at the 2019 trade deadline from the Boston Bruins in exchange for Charlie Coyle, Donato wasted no time making his presence known in Minnesota, collecting four goals and 16 total points in his first 22 games as a member of the Wild. Unfortunately, the Boston-born forward didn't quite live up to the hype in 2019-20 — he was banished to the press box multiple times and sometimes looked invisible on the ice. However, he did manage to pull off some unreal plays throughout the season. Donato is an insanely talented player, and if he can earn the trust of Minnesota's next coach — whoever that may be — Wild fans could be in for a fun ride.
4. Marcus Foligno
Foligno represents Canada in international play, but was born in the Buffalo, New York, making him the only American-born Canadian on the Wild roster. The 28-year-old now has three seasons with the Wild on his resume, and in 2019-20, he put together the best statistical campaign of his NHL career. He posted a career-high 25 points on the season while scoring double-digit goals for the first time since being traded to the Wild in 2017. He's also become one of the vocal leaders in the Wild locker room, and it won't come as much of a surprise if he ends up wearing a letter on his chest — possibly as early as next season.
3. Alex Galchenyuk
It wasn't long ago that Galchenyuk was regarded as one of the better young players in the NHL. During the 2015-16 season, Galchenyuk scored 30 goals as a member of the Montreal Canadiens, and many were expecting him to be a long-time staple in the Habs' lineup. Unfortunately, he eventually fell out of favor in Montreal after failing to reach the 20-goal threshold in the following two seasons, resulting in a trade that sent him to the Arizona Coyotes for Max Domi. After just one season in Arizona, Galchenyuk was traded again in 2019 — this time to the Pittsburgh Penguins. He collected a grand total of just 17 points in 45 games for Pittsburgh in 2019-20, ultimately leading to the trade that sent him to Minnesota for Jason Zucker. Thus far, Galchenyuk has been just OK for the Wild. But there's no doubt that he has the potential to be a very good player if he can get into a rhythm.
2. Ryan Suter
The third and final Ryan on Minnesota's roster, Suter has been a mainstay for the Wild since signing with the team back in 2012 — eight years ago to the date, in fact! Since coming to Minnesota, the Madison, Wisconsin native has gone to the All-Star Game twice (2015 and 2017) and regularly leads Wild defensemen in points. Believe it or not, the 2011-12 season was the last time a player not named Ryan Suter led all Wild blueliners in points, and that was because Suter was playing for the Nashville Predators at the time. Suter is the all-time franchise leader in points by a defenseman (350) and currently ranks second on the Wild's all-time assists list behind only Mikko Koivu. Say what you will about Suter and his awful contract, but he is easily one of the greatest players to ever put on a Wild sweater.
1. Zach Parise
Speaking of bad contracts...
For those needing a reminder, the Wild signed Parise and Suter to matching 13-year contracts worth $98 million back in 2012. To this day, it's hard to understand what former Wild general manager Chuck Fletcher was thinking when he chose to throw such an insane amount of money at Parise and Suter. But from a glass-half-full perspective, at least it resulted in the Wild getting two of the best players in franchise history.
Following seven successful seasons with the New Jersey Devils, Parise immediately began making a positive impact for the Wild during the lockout-shortened 2012-13 season, collecting 18 goals and 38 points in 48 games in his first season with Minnesota. And since then, he's kept the production going consistently for nearly a decade. Born and raised in Minnesota, Parise has become the face of the Wild over the last eight years, and for good reason. He currently ranks third on the Wild's all-time goals list with 192, and so long as he continues to play in Minnesota, it is a virtual guarantee that he'll eventually surpass Marian Gaborik for the all-time franchise record of 219.
Parise is not only the face of hockey in Minnesota, but he's also one of the greatest hockey players the United States has ever produced. He currently ranks 11th on the United States' all-time goals list with 386, and it wouldn't be all that shocking if he eventually passes current Wild general manager Bill Guerin on that list one day. When it comes to modern American hockey players, Parise absolutely belongs toward the top of the list.
What say you? Do you agree with these rankings? Leave your thoughts in the comments!