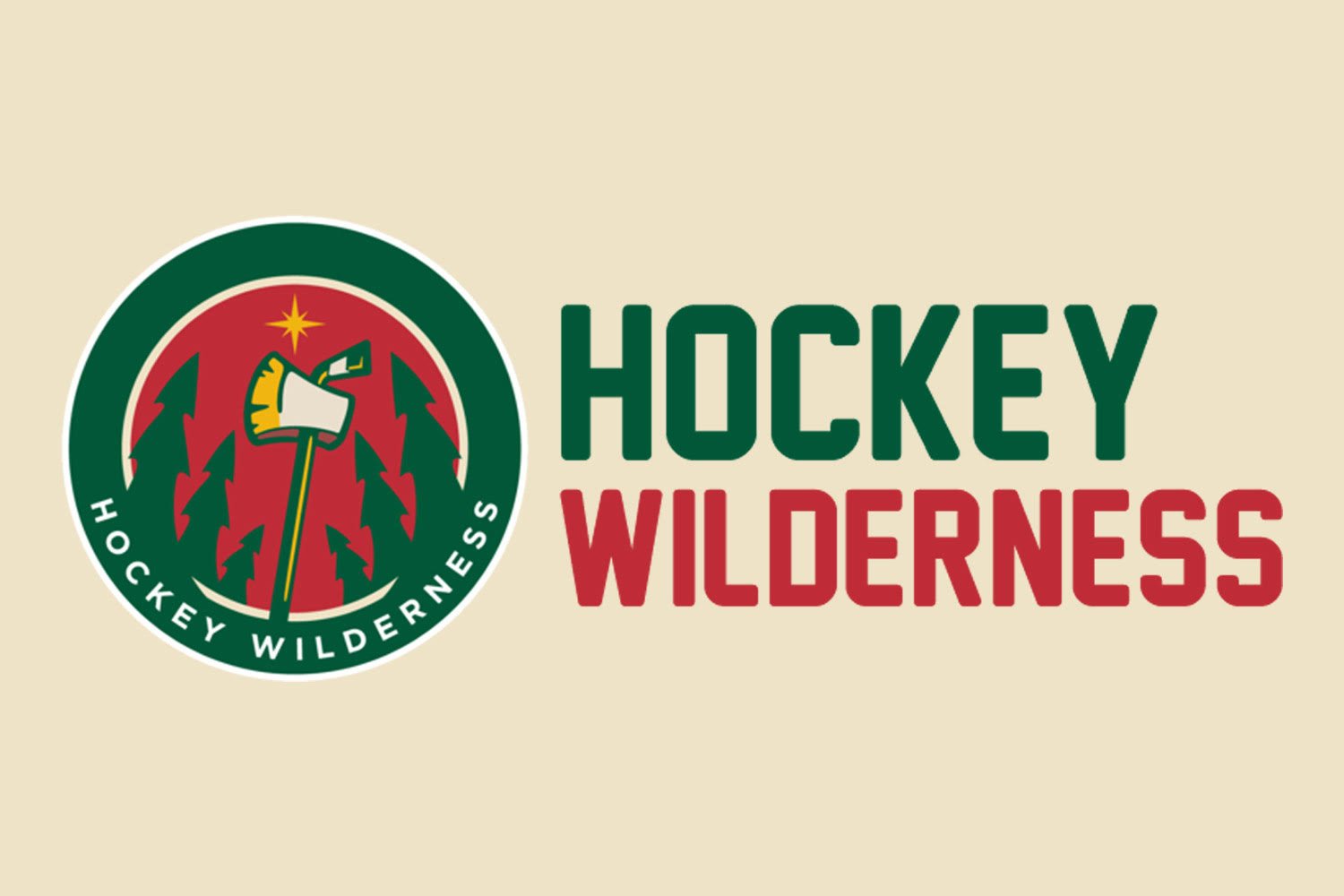 The Wild have a few prospects playing the season outside of Iowa as well. With European leagues and the CHL seasons under way we already have some stats on them. A few of these players already got a more in detail preview with the Top-25-under-25 series so be sure to check those out too.
Forwards
The Wild's forward prospects outside Iowa include from the 2016 draft class Luke Kunin, who plays for Wisconsin in the NCAA, Brandon Duhaime, Providence College in the NCAA, Dmitry Solokov, in Sudbury OHL. From 2015 draft class the Wild have Jordan Greenway in Boston University (NCAA), Kirill Kaprizov who plays in Salavat Yulaev Ufa of the KHL. Joel Eriksson-Ek is still with the NHL team at training camp but could still return to Sweden to play for Färjestad in the SHL. Of Older draft classes The Wild still hold the rights to Avery Peterson who plays for the University of Minnesota-Duluth and Louis Nanne who plays for Rensselaer Polytech Institution.
Kunin, who came in at 14th in our top-25-under-25 series, is captaining the Badgers this year and at the time of writing this has one goal and two assists in two games. Kunin was the Wild's first round pick and is expected to have a good year in college this year. According to his own statement he could jump over to the pros already after this year.
Kaprizov, who was 15th in the top-25-under-25 listing, has started the year on 8-6-4 Salavat team. He has gotten 3 goals and 4 assists, including one hat trick. He has been playing mainly 3rd line minutes with about 12 minutes per game ice-time. He has been somewhat disappointing stats wise but the whole team hasn't been great. Kaprizov could end the year in the top-6 or even somewhere else depending on how the year goes.
Solokov has started the year off with no points in the first two games. He was measured at training camp at 210 pounds while at draft was around 225. His conditioning was the biggest reason he dropped to the Wild in the seventh round and he seems to be improving from it. The Sudbury Wolves aren't a top team in the OHL so you can expect Solokov as a lead star there and maybe get dealt at some point later to a top team. If all goes well he should put up fairly good numbers, this year. Greguisition wrote a detailed piece on Solokov earlier so give it a read for more info.
Greenway, who came in at 11th on our top-25-under-25 list, hasn't started his season yet but will be playing for Boston University. He will be playing with top NHL prospects like Charlie McAvoy, Kiefer Bellows, Dante Fabbro, Jacob Forsbacka-Karlsson and Clayton Keller. Depending on where Greenway ends up in the line-up you can expect either a very good season or a sort of disappointing one if he ends up in a lower line.
Duhaime, Peterson or Nanne aren't really top prospects but could put up some points for the colleges. Nothing special should be expected of them though.
Defensemen
The Wild's defensemen outside Iowa aren't very impressive. The group is topped by Gustav Bouramann and Louis Belpedio but there are no big name prospects. Others are Braydyn Chizen, Nicholas Boka, Jack Sadek, Pontus Själin, Nolan De Jong and Carson Soucy.
Louis Belpedio, 22nd in the top-25-under-25 listing, is a 3rd round pick from 2014, is still playing for University of Miami and after putting up 17 points in 34 games last year has started the year off with 2 assists in 2 games. He also serves as an assistant captain for his team. His scouting reports have basically labelled him as a Jared Spurgeon like defenseman with NHL-potential.
Gustav Bouramann, a 7th rounder from 2015, returned to Sault Ste. Marie after signing his ELC this off-season. He was close to signing in the SHL before signing his ELC but ended up returning to the OHL. Last year he had 46 points in 68 games which was a slight improvement from his draft year. He has started the season with 2 assists in 4 games. He has a chance to make the WJC team for Sweden this year and will be eligible for Iowa next year. He could end up putting up some really good CHL numbers this year and he is one I'd keep an eye on.
Braydyn Chizen, the Wild's other 7th round pick in this summer's draft, returned to Kelowna in the WHL for the year and has already scored one point in 6 games. Last year he only had 2 points in 45 games so he is on track to improve. He is 6'8" but not really projecting as anything special.
Pontus Själin will be playing for Luleå in the SHL this year. He has no points in 4 games but he isn't really a point scoring defenseman with no points in 25 SHL games last year and 1 point in 21 Allsvenskan (basically the AHL of Sweden) games. Don't expect anything special with him but do keep in mind that the SHL is a top series, likely the 3rd best league in the World behind only the NHL and the KHL and to hold down a roster spot at 20 years old is still fairly impressive.
Nick Boka will be playing with the University of Michigan and has an assist in 2 games. He doesn't project as anything special but could put up decent points and might end up signing an ELC.
Jack Sadek playing for the University of Minnesota, also a #OneOfUs, has an assist in the 1 game he has played. He projects as a possible NHL defenseman according Hockey's Future and will likely put up some decent numbers this year.
Carson Soucy, a University of Minnesota-Duluth player, has an assist in four games. He won't be anything special according to projections but has put up more than 10 points in each of his last two years and could do that again.
Nolan De Jong is a roster defenseman with the University of Michigan and will look to start his pro career after one more year in the NCAA. He does have some offensive ability and did put up 11 assist in 38 games last year. Not giving him any huge expectations now or in the future but he could end up playing some games in the NHL eventually.
Goalies
Kaapo Kähkönen and Ales Stezka are the Wild's only two goalie prospects not in Iowa. With goaltender's potential is harder to predict but at least Kähkönen has been predicted as potential NHL goaltender.
Kähkönen is off to a bad start with Rauman Lukko with a 0-2-4 with a 2.51gaa and a .9096sv%. In the Champions Hockey League he played 5 games with a .931sv% and a 2.02gaa. He is the starting goaltender in Liiga. I wrote about him also on our top-25-under-25 listing. He could end up having a fairly good year as a starter this year and bring his goal scoring talents to North-America for next year if his team can improve.
Ales Stezka is playing in the USHL with the Chicago Steel. He has a shutout in his only appearance. He made the WJC team for the Czech last season and could do it again. There is no very precise prediction on his potential and he is said to be a work-in-progress by Hockey's Future.
All stats are taken from Elite Prospects or the Liiga website. All stats are from the 9th of October which is when this story was originally written and may have changed by release.