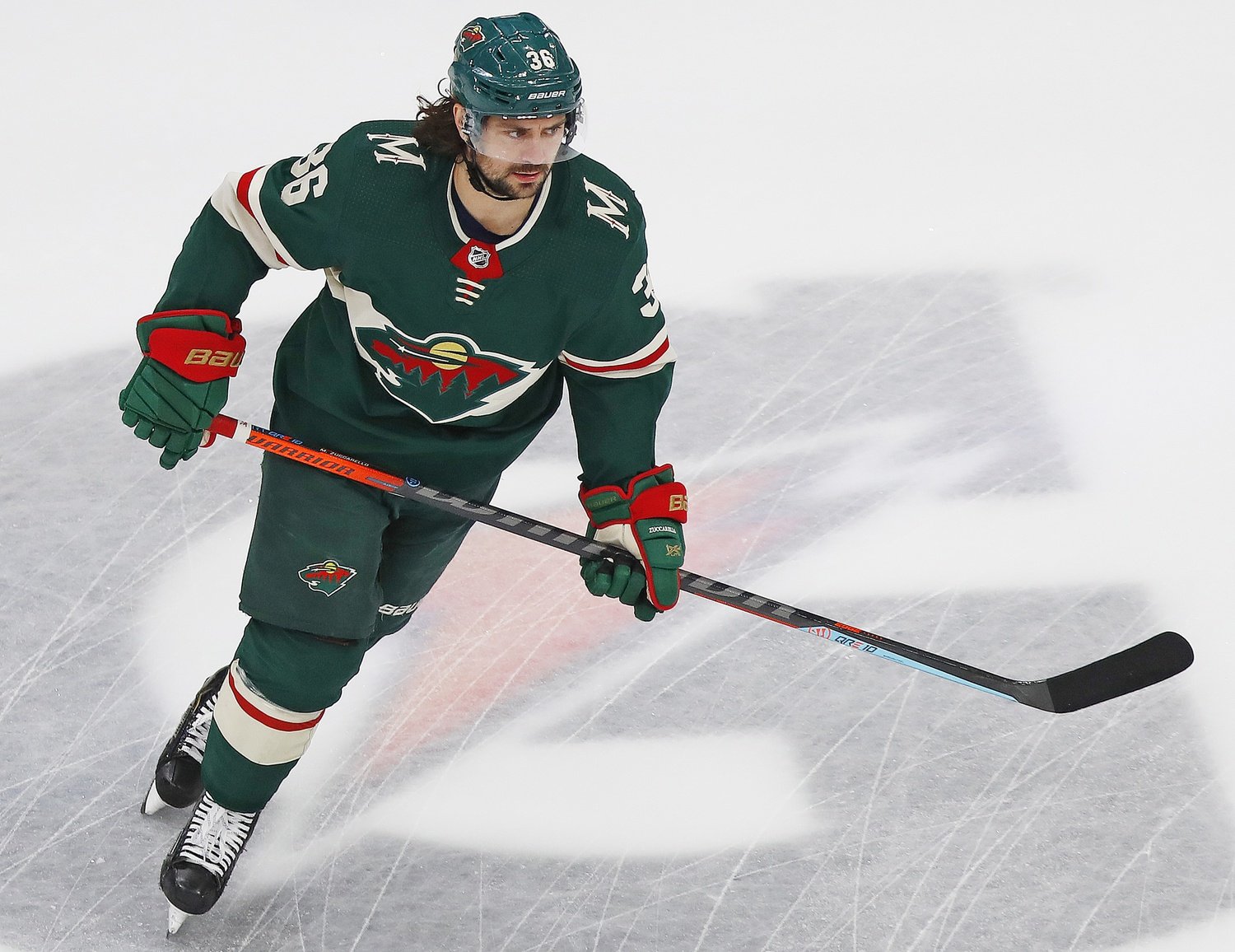 Remember just three years ago when the Vegas Golden Knights had their expansion draft? Those are three long years if you're a Minnesota Wild fan. Well, here we are, just one year away from the Seattle Kraken having their expansion draft as the 32nd team in the NHL, and Minnesota needs things to go better this time around.
The date and place are still not determined because the NHL schedule is up in the air thanks to their five-month pause due to the coronavirus pandemic. But this is something that Wild general manager Bill Guerin will have to factor into any moves he makes between now and then, because they all will have some kind of impact on the expansion draft.
Or so it would seem.
Over the next year, we will be projecting what the Minnesota Wild protection list would and should look like. There will be the same rules for Seattle as Vegas had three years ago. If you forgot those rules, no problem! We have them right here for you.
Protected Players
Teams will be permitted to protect a certain amount of their players, meaning that they would not be exposed as available players in the Expansion Draft. Teams will be permitted to protect a group of players that fall under one of the following two options:
Option 1: Seven forwards, three defensemen, one goaltender
Option 2: Eight skaters (forwards and defensemen) and one goaltender
No Movement Clauses
Players with a No Movement Clause (NMC) that is currently in effect, and continues to be in effect at the time of the Expansion Draft, must be protected by their respective team, unless such players choose to waive their NMC, at which point the team is free to expose them.
First & Second Year Pros
All players who have accrued two or less professional seasons at the end of the 2020-21 season, as well as all unsigned draft choices appearing on the teams reserve list, will be exempt from the upcoming expansion draft.
Minimum Exposure Requirements
Teams must expose a minimum number of players that meet the following criteria for selection in the upcoming Expansion Draft:
Position (#): Criteria
Forwards (2): Under contract in 2021-22, AND played in 40 or more NHL games last season, OR played in 70 or more NHL games in the last two seasons
Defense (1): Under contract in 2021-22, AND played in 40 or more NHL games last season, OR played in 70 or more NHL games in the last two seasons
Goalies (1): Under contract in 2021-22, OR who's contract is expiring and is an RFA in 2020-21
Injured Players
Players with potential career-ending injuries who have missed the previous 60-plus consecutive games due to an injury do not meet the criteria set forth by the league in respect to the minimum exposure requirements for players. And in certain cases, these players may even be deemed as exempt from the Expansion Draft selection process.
With the rules now in mind, there are already four Wild players that are protected under the players with NMCs: Zach Parise, Mats Zuccarello, Ryan Suter, and Jared Spurgeon.
Another thing we will have in mind as we try to project the protection list is that any player that is an Unrestricted Free Agent (UFA) at the end of the 2021 season will not be protected. We are not going to assume any contract extensions for those players, and will not get put into consideration until they are officially signed to another contract. Restricted Free Agents (RFAs) will be under consideration for protection as they are under team control.
Also, since he will just have one season under his belt, Kirill Kaprizov will not be on the list as he falls under the First & Second Year Pros rule. So the Wild get a benefit from having an extra player now on their list as they do not have to count their potential new star towards their forward/skater count.
Now that we have cleared the air on the rules for this list/projection will work, let's get to the actual list.
List Method - 7F/3D/1G
Forwards
Zach Parise - NMC
Mats Zuccarello - NMC
Defensemen*
Ryan Suter - NMC
Jared Spurgeon - NMC
*The Wild presently do not meet the criteria for eligible defensemen exposed in the expansion draft so they will have to sign another defenseman. Assuming Carson Soucy re-signs, he would meet the criteria for eligibility.
Goaltender
***
Fiala was the first and easiest choice to protect off this list, given he has shown he can be a dynamic offensive threat for the Wild. But the rest of this list is where we are going to have the most change over the next season. If you had to protect them today, Hartman, Eriksson Ek, Kunin, and Greenway are will be protected given their status within the organization.
This leaves forwards Victor Rask and Ryan Donato as eligible for selection. But they will both have to play some games in 2020-21 to hit the criteria for eligibility under the above rules.
With Jonas Brodin under an expiring contract in 2020-21, he is not on the list. But should the Wild extend him, this would change the list because you would have to put him on the list along with Suter, Spurgeon and Dumba -- Minnesota is not just going to re-sign him and then leave him for exposure. But until then, this is why the Wild go the 7F/3D/1G route, as they did three years ago.
Goaltending was literally one of two options: Kahkonen, who was the AHL goaltender of the year this past season and will seemingly get a shot in the Minnesota goal next season, or Alex Stalock, who is under contract for the 2021-22 season and was the de facto No. 1 goaltender for the Wild this past year.
We chose Kahkonen over Stalock because the Finnish goaltender's youth and upside make him more of an option for the future in Minnesota. Stalock is 33, and you have to wonder how many good years the South St. Paul native has left.
***
Now that we have the initial list, it really is not as bad as one would think. The Wild are set up to just make their list and let Seattle take whoever is available without having to send additional assets to make sure the Kraken takes a specific player.
Even the Zuccarello contract and its NMC does not hamper the Wild's ability to protect who they want -- something you might not have thought was possible when the contract was handed out 13 months ago.
Check back at the end of this offseason for an updated projection of this list!
http://zonecoverage.com/wp-content/uploads/2016/05/itunes.jpghttp://zonecoverage.com/wp-content/uploads/2017/05/Podcast-header-Image-City-1.jpg