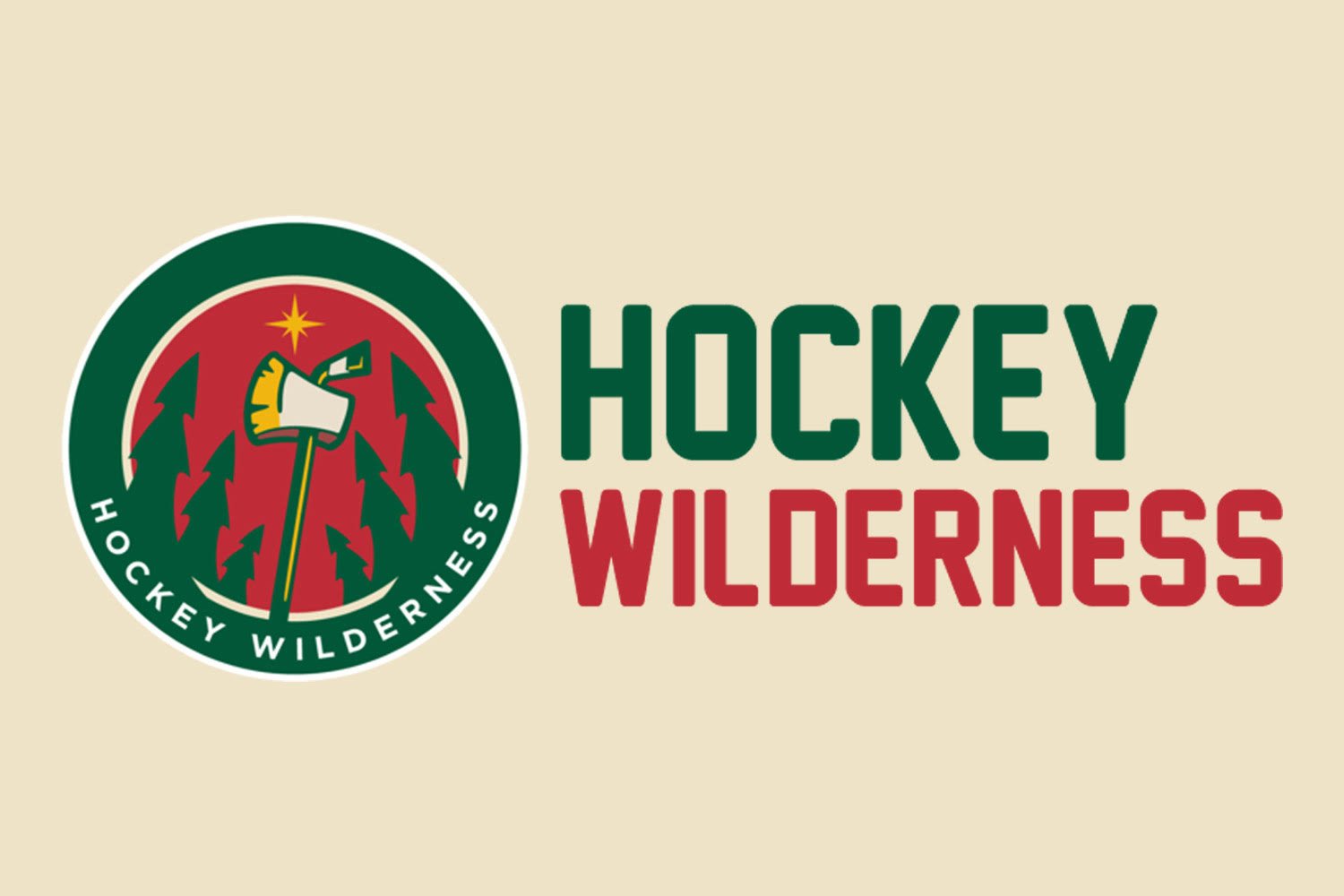 The Minnesota Wild certainly have had their share of hardships lately. First, COVID wiped out a chunk of their coaching staff, and then their then-leading scorer. Injuries decimated the defensive depth. The young and rusty fill-ins combined with offensive struggles from their $45 million-dollar-man haven't helped matters, and as a result, the Wild are now coming off of two lethargic losses.
Maybe a bit of home cooking is just what Minnesota needs.
The Wild return home to St. Paul to host the Ottawa Senators and then get three days of rest before embarking on a weird away-home back-to-back on Saturday and Sunday. The Sens come to town after last night's 5-1 drubbing my Chicago, handing the beleagured Blackhawks their first win of the season. Head-to-head, the Wild are riding a eight-game winning streak over the Senators that dates back to 2016. The two teams haven't played since November 29, 2019 — when Minnesota dominated Ottawa in a 7-2 home rout.
With Dmitry Kulikov returning from injury in the Wild's 4-1 loss to the Colorado Avalanche and Alex Goligoski fully practicing on Monday, Minnesota's defensive corps should be back to normal soon — a good sign for a group of blueliners that have had a rough go over the past two games (having your top four finish at or near the bottom of the roster in xGF% isn't what you want to see). Head coach Dean Evason did say in his post-practice presser Monday that he wasn't sure if Goligoski would be able to go against the Senators, and Wild beat writer Michael Russo speculated (and later confirmed) that Minnesota might keep him out to rest and heal with three more days of rest before flying out to Pittsburgh on Saturday. With Goligoski out, Wild prospect Calen Addison may get another look after a pretty good game against the Avs.
Offensively, Minnesota is still in a bit of disarray. Mats Zuccarello, who was surpassed Saturday by Ryan Hartman as the team's leading goal scorer, will miss at least tonight's game versus the Sens while in the 10-day minimum COVID protocol. Same for depth forward Rem Pitlick, both of whom may be able to return against Pittsburgh depending on their symptoms. The Wild are also without Jordan Greenway, who was placed on IR with a lower-body injury suffered against the Seattle Kraken. The Wild sent out an Iowa Line of Adam Beckman, Connor Dewar and Kyle Rau, so expect more of that until Zuccarello and Pitlick return.
Ottawa is in the midst of some injury issues as well, currently without two key players in Colin White and Shane Pinto. White, one of the Senators' top centers, suffered a dislocated shoulder in an awkward collision back on October 5th against the Toronto Maple Leafs, and Ottawa will be without his services for four-to-six months. Shane Pinto, the Sens' 2019 second-round center prospect, suffered a slash on October 22nd against the Rangers and suffered an upper-body injury that also saw him sent to the IR.
The injuries have set back the Senators, who have lost four of their last five, and three of those four at home. Starting goaltender Matt Murray returned from missing two games with a head injury, but the rust absolutely showed as Murray gave up five goals on 31 shots for a save percentage of .839., and allowed 3.17 goals more than expected. The Senators held their own offensively, finishing the game with an xGF% of 60 and just shy of 50-50 in Corsi For percentage. Defensively, however, they had little answer for Patrick Kane, who returned to the lineup from the league's COVID protocol, completing the hat-trick at the 7:17 mark of the third period.
Expect regular backup Anton Forsberg to start for the Senators against the Wild in the second game of their back-to-back.
For the Wild, expect Evason to roll out the same forwards as they had against the Avalanche, though the lines may juggle yet again after the disjointed effort. Luckily, it appears that Minnesota will have the full services of Nico Sturm, who was banged up in Denver but practiced in full on Monday, and Brandon Duhaime, who avoided suspension after recieving a major penalty for his cross-check on Bowen Byram.
With Goligoski returning soon, Evason willhave to decide whether to send Addison back to Iowa or put Merrill in the pressbox. Our Thomas Williams dove into the conundrum a bit in his 4 Things after the Colorado game, but considering the Wild have Jordie Benn in the pressbox already and Addison is waivers exempt, it might make the most sense to insert Merrill into the lineup and keep Addison getting ice-time in Des Moines... even if, as Thomas pointed out, that makes the Wild's blueline slower and less dynamic.
Hopefully the Wild can take advantage of a road-weary Ottawa squad coming off a rough loss, use the home ice to their advantage, and turn the tide a bit before three days of rest and practice before the schedule picks up its pace again. It's not time to hammer the panic button yet, but allowing Ottawa to snap their losing streak against the Wild wouldn't help the rising anxiety of the fanbase, especially if it happened on home ice.
Puck drops at Xcel at 7:00 p.m.
Burning Questions
Can the Wild stay out of the dang penalty box?
What kind of bizarro world are we living in where the Minnesota Wild are not only pretty awful on the penalty kill (ranked 25th in the league at 73.5% efficiency), but are also one of the worst teams in terms of time spent in the sin bin?
Whatever happened to change the Wild's penalty fortunes, they had better find a way to get on the good side of the zebras. Granted, Duhaime's 2+5+10 against the Avs accounts for about 15% of the Wild's PIMs this season, but the minors the Wild have taken have been at really inopportune times as of late, and worse, they're frequently resulting in opponents putting points on the board.
Minnesota finally earned a perfect outing on the PK against Seattle, but the Duhaime major handed the Avs a chance to score with the extra man, and they took full advantage. Ottawa may be in the lower half of the league in goals per game, but they entered the Blackhawks game 5th in the league in power play efficiency (though an 0-for-4 night against Chicago may drop them a few spots in the NHL rankings). It would greatly help matters if the Wild got back to disciplined hockey and stayed out of the box.
Can Cam Talbot get some help?
Despite the Wild's back-to-back 4-1 losses, Talbot has not been the problem. First, he wasn't even on the ice for three empty netters over the last two games. Second, when you're facing shots right on top for you like he did against Colorado, no wonder you're going to be hard-pressed to make the save.
Talbot single-handedly kept the Wild in the game through the first two periods of both losses. At some point, the Wild's vaunted defense has to show up. Sure, Goligoski and Kulikov have missed time, but this team still has Jared Spurgeon, Jonas Brodin and Matt Dumba at full health. The Wild need to flip a graph like the one above and get tigher shots on their opposing goalie, but perhaps more importantly, they need to do a better job of limiting high danger chances and letting their opponents walk right around them.
Will the real Kirill Kaprizov please stand up?
Zero goals and one assist in his last five games. He's been paired with Minnesota's top center all season, and had Zuccarello, Kevin Fiala and Marcus Foligno as his linemates. Still, no goals and some rough, rough games.
At this point, just some dynamic play would be great. The goals will come, hopefully, but in front of a home crowd, some sweet moves and some sustained offensive generation would be a nice sight to see and hopefully light a spark for the team. Do we finally get what we're looking for?