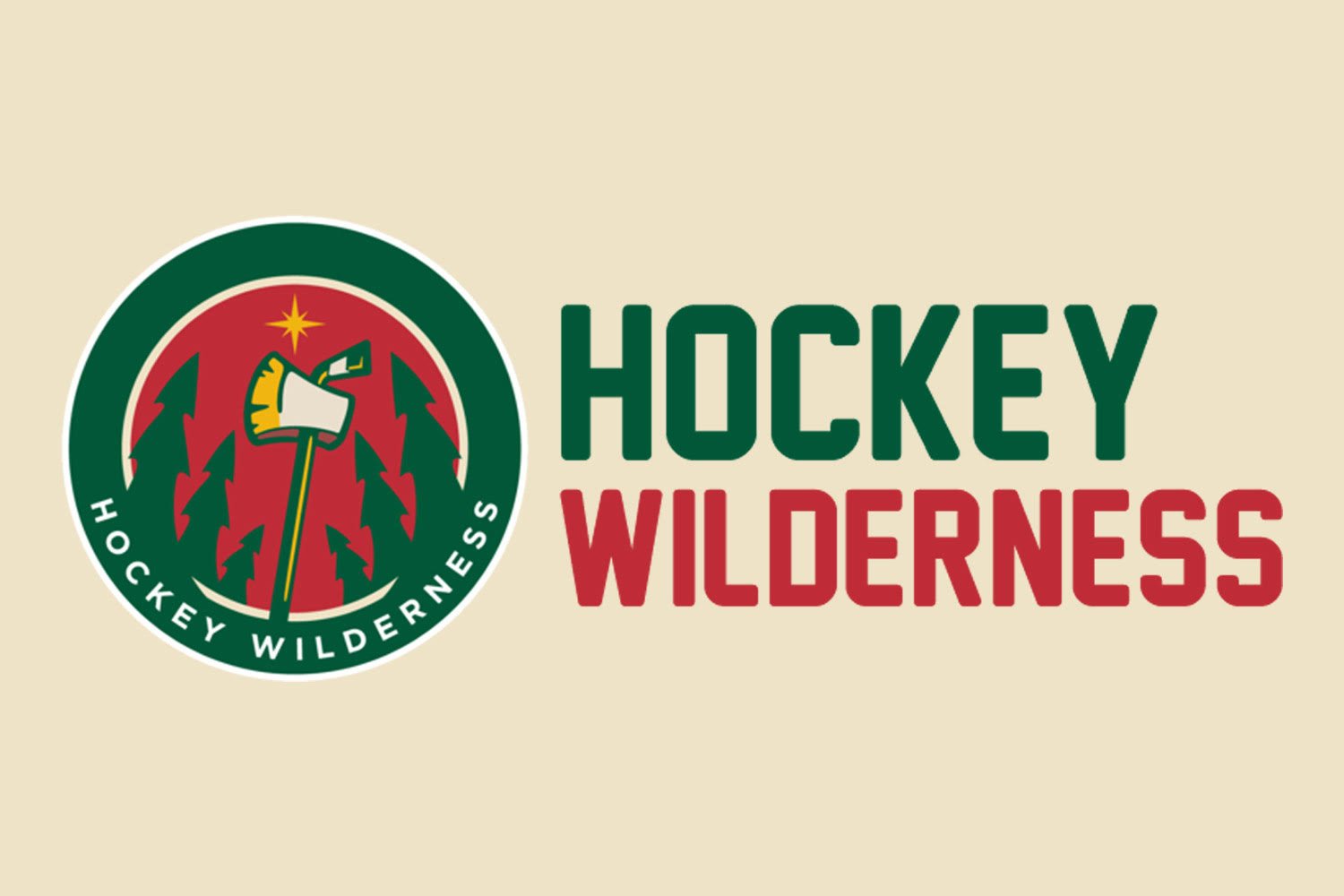 The Minnesota are 1-0-0 after some late-game heroics by Marcus Foligno against the Anaheim Ducks last night in their season opener, but they have to do it all again less than 24 hours after celebrating their 2-1 win.
It might not have the same level of effort right from puck drop, but this team has enough depth and endless waves of players to throw at the Kings that any worry about fatigue in a back-to-back can be cautiously forgotten about.
For the lineup the Wild will put out there, it will be interesting to see if they rotate anyone out that played last night, for their two healthy scratches in Jordie Benn and Rem Pitlick. If they did, our best guess would be — and the general assumption — Victor Rask coming out and Pitlick slotted into that third left-wing spot next to Frederick Gaudreau and Kevin Fiala, and doing a straight swap with Jon Merrill for Benn's position next to Dmitry Kulikov. The former is more interesting than the latter, since Merrill's defensive work might be able to have more success against some of the more shifty Kings forwards like Alex Iafallo.
Maybe it's something like this:
Kaprizov - Eriksson Ek - Zuccarello
Greenway - Hartman - Foligno
Pitlick - Gaudreau - Fiala
Duhaime - Sturm - Bjugstad
AD
Goligoski - Spurgeon
Brodin - Dumba
Kulikov - Merrill/Benn(???)
Kahkonen
Talbot
One has to assume that Kaapo Kahkonen will be making his first start of the season, hoping to bounce back after a somewhat worrisome second half to his 2020-21 campaign. God, we hope he does.
For the Kings, the biggest threat is still — and always will be — Anze Kopitar and whatever winger they decide to play with him and Dustin Brown. As deep as Minnesota is, Los Angeles isn't close behind in terms of potential to score on any line. You got Viktor Arvidsson with that top duo right now, the two-way threat of Phillip Danault, Adrian Kempe, and Iafallo; and young snipers like Gabe Vilardi, Arthur Kaliyev, Rasmus Kupari, and #OneOfUs Blaze Lizotte in the bottom-six. It's kind of scary, to be honest.
And they certainly improved on the back end, adding Alex Edler to the mix that is basically Drew Doughty And Some Underrated Lads currently.
If the Wild aren't able to will their way to a victory by the law of percentages and regression, they will need to score on those prime opportunities that come so few and far between for this roster, especially on the power play. It's going to be an interesting game that might play out completely differently than last night.
Burning Questions
How about the power play?
Even though the Wild did manage to score their first goal of the season on the man advantage, it has been a worrying theme throughout all of last season and the beginning couple of periods. Minnesota just seems to have a knack to never get any high-danger scoring chances during that prime opportunity and it might just be this weird curse placed over the team in that situation.
Even Dean Evason addressed the media during training camp and straight up told everyone that Kaprizov needs the puck on his stick more, so he will be moving to the half-wall position instead of the bumper in the middle of the zone. Last night, he was in the bumper and barely got involved, leaving Fiala as really the lone top-end shooter in the whole scheme. Will we see the same tonight? If so, they might be in an even tougher situation.
Is Duhaime's performance sustainable?
Brandon Duhaime didn't get on the scoresheet last night against the Ducks, but he outdid himself by completely trucking over some poor Anaheim defenders and looking like a swarm of bats out of hell if they forechecked. The entire fourth line was impressive, but the 24-year-old rookie just looked outstanding and might even deserve the typical "fans clamor for a fourth-line winger to get a larger role." It will all be dependent on how he follows it up tonight. Maybe he can even get a point, that would be cool.
Can they keep the offensive threats coming?
During last night's season opener, it appeared that all the Wild wanted to do was constantly apply pressure to the opposition no matter what. Constant and consistent; an unrelenting amount of forechecking forced turnovers and created scoring opportunities. While it is a back-to-back to begin the season so it's a little tough to not feel slightly fatigued, it will be interesting to see if they opt for the same strategy instead of waiting and striking when the opportunity arise, similar to all of last season. It was wonderful to watch them pin Anaheim in their own zone for several minutes at a time, so hopefully they can do that again tonight.
Puck drop is at 9:30 p.m.