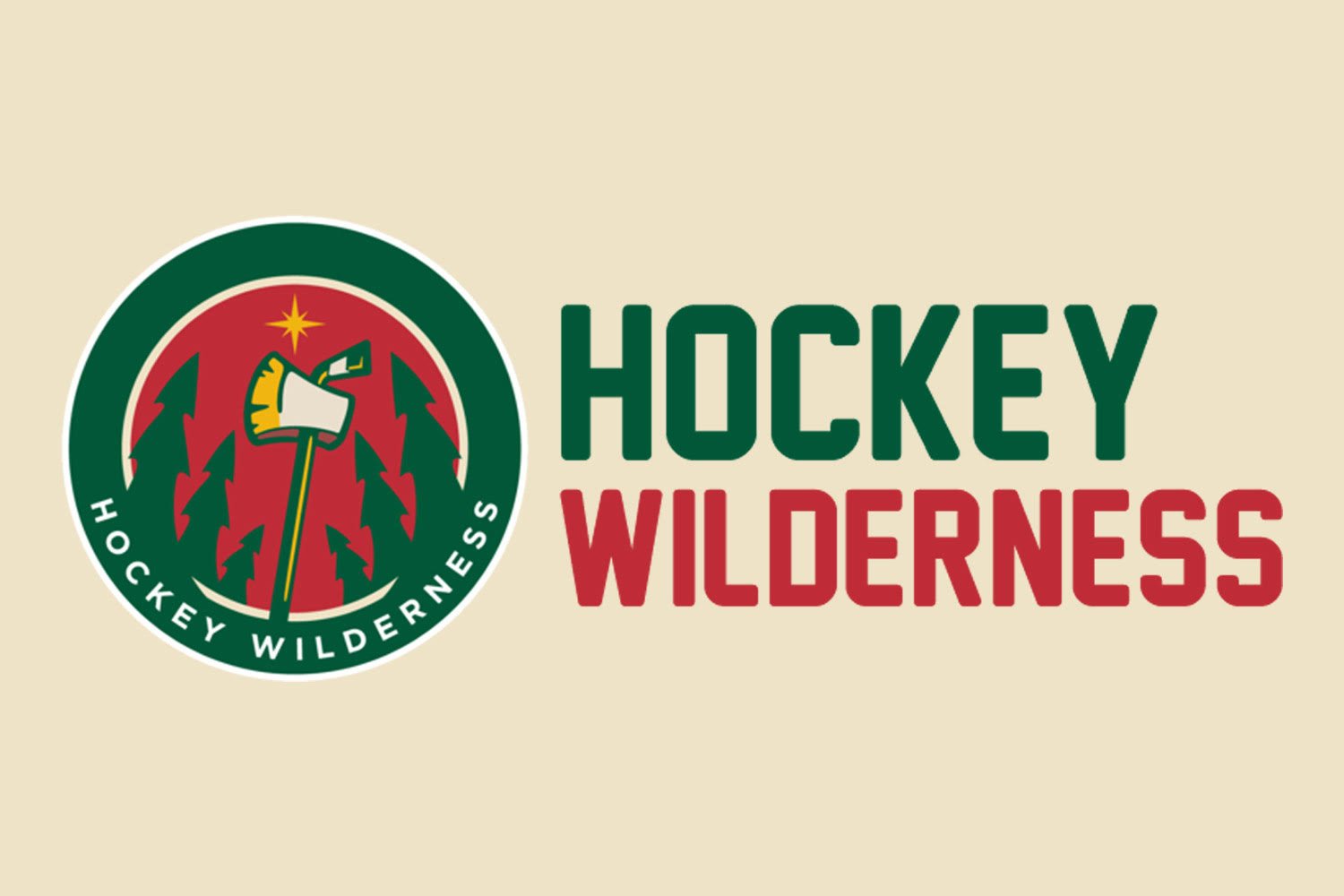 Monday night's game for the Wild was similar to a typical tourist's first visit to Vegas... it started with getting to know the lay of the land and a slow, "pace yourself" kind of start, things started to go really well with luck on the Wild's side, but as the night went on they were reminded that "the house always wins," and after midnight everything fell apart.
Tonight, the Wild will try their luck at the tables one more time before catching a red-eye out of McCarran, hoping to break even for their two-game series with the Vegas Golden Knights.
In uncharacteristic fashion (at least this season), the Wild seemed to be in control of the action for the first 50 minutes, opening up two different two-goal margins in the second period and preventing the Golden Knights from recording a single shot on goal for the first 11 minutes of the third.
But then, like a penny slot player after his fourth free cocktail, the Wild lost their mojo as the ice seemed to tilt in Vegas' direction. The Golden Knights' offense came to life, and the Wild were instead the ones held off the shot sheet, registering a total of zero shots from the 11:38 mark of the third period. The lack of offense continued into overtime, where Max Pacioretty ended the night only two minutes in to the extra frame.
Luckily for Minnesota, the Wild put up a strong effort against one of the top teams in the Western Confernce while enduring a pretty slow night from some of their regular point guys like Mats Zuccarello, Kevin Fiala, and Joel Eriksson Ek. Even Kirill Kaprizov was held off the scoresheet for the first time in five games. I'd wager a "Dolla Bill" that a scoring drought isn't around the corner for Kaprizov.
For the lineup, the biggest change the Wild are set to make is to replace forward Ryan Hartman, who was reported as suffering a lower-body injury in Monday's tilt. The Wild will bring in a taxi squad player to fill the spot (according to The Athletic's Michael Russo), and we're guessing either Kyle Rau or Gerry Mayhew will earn the temporary promotion. In net, Cam Talbot gets his second straight start, per the Star Tribune's Sarah McClellan.
Update: Wild have scratched Zach Parise per Russo:
Earning a point in the standings and holding a top team at bay (for most of the game, at least) has to be a good sign for Minnesota. Now they just need to show they can bounce back after a disappointing loss and avoid dropping being swept in a two-game series for the first time this season. A regulation win would give the Wild a tie in points with Vegas, potentially could put them back in the division lead depending on what the St. Louis Blues do against the Anaheim Ducks, and give them some of their momentum back heading into a weekend back-to-back with the Arizona Coyotes.
It's another late night in Sin City. Puck drops at 9 p.m.
Burning Questions
Will we finally see a defensive battle?
Both the Wild and the Golden Knights are usually known for their strong defense, so of course Monday's game ended with nine goals and 69 shots on net in an offensive slugfest. But now that these two teams have faced off against each other for the first time this season and gained a little familiarity, perhaps the passing and shooting lanes will tighten and the physicality will be raised up a notch.
The question is, after scoring nearly four-and-a-half goals per game over their last seven contests, can the Wild remember how to win a low-scoring game?
What does Parise have left in the tank?
Former Hockey Wilderness writer Tony Abbott over at 10K Rinks had a good look at Parise's night in Vegas and did not like what he saw, especially in the late game. The 36-year-old forward stayed out way too long on a shift that eventually led to Alex Tuch's (yes, of course it was Alex Tuch) game-tying, overtime-forcing goal. Not only is Parise seemingly a step slower this season, but his goals are way down, his points are way down, and his Corsi For Percentage is a team-worst 40.3% at even strength. Now, if players like Fiala, Kaprizov, and Zuccarello are firing on all cylinders, maybe you don't need Parise to be the Wild's leading scorer anymore. But if he's not a top-line guy and he's definitely not a third-line defensive forward, what can you get out of him? And more importantly, what does this portend for a player that still has four years left on a deal with a no move clause?
Zach needs a game to show that he can still be an effective player in the NHL. No time like the present.
Can the Wild avoid their first series sweep?
So far this season, Minnesota has only dropped two games in a row twice (though I'm not sure you can consider the bookend games of their pandemic pause "two-in-a-row"), but neither time was to the same team, and both times the losing streak ended at two. After tonight, the Wild head out to the desert for a tough back-to-back with the Coyotes before returning to the Xcel to take on Vegas for another pair. A bounce-back effort and win could be what the Wild need to avoid a losing streak during a tough stretch of games. We saw on Monday night they have the ability to do it - at least for 50 minutes. So can the Wild put together a strong full-game performance and end up leaving Las Vegas on a high note?