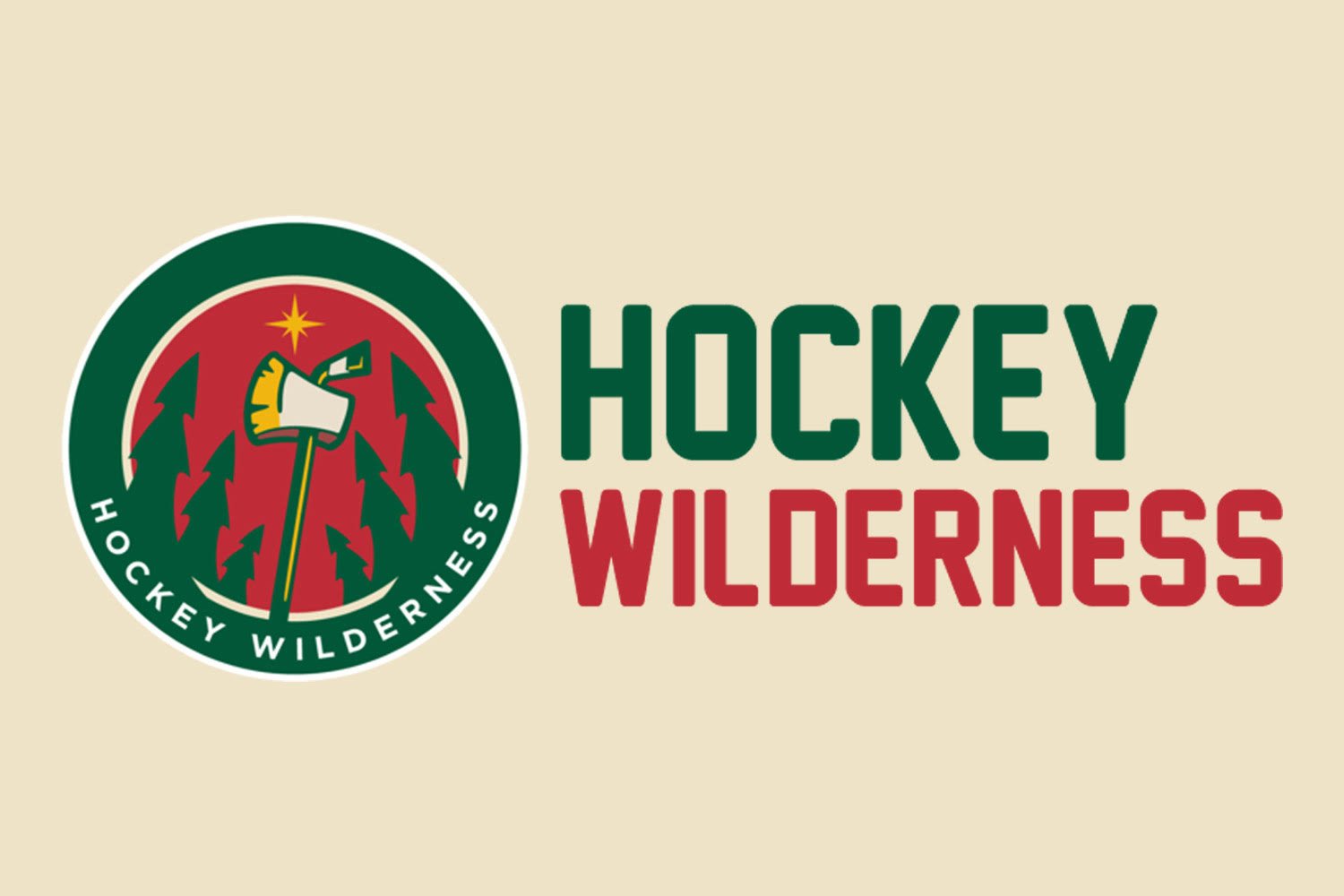 Today kicks off the best-of-seven, first-round Stanley Cup playoff series between the Vegas Golden Knights and your Minnesota Wild. Needless to say, fans in the State of Hockey hope that this is the start of something special to cap off what has so far been a special season.
This is going to be the first "real" playoff game (not counting the bubble play-in series) that Kevin Fiala plays in a Wild sweater. It's the first time that superstar Kirill Kaprizov plays in the NHL postseason. And I don't know whether it's just that I haven't watched real playoff hockey since the 2017-18 season (again, play-in series notwithstanding), but this year has a fresh, special feeling to it. I haven't had faith in the Wild like this since Erik Staal scored 42 goals and Zucker-Koivu-Granlund put on a show.
Enjoy the ride Wild fans, we've waited for this. We've waited years to see this Siberian Wizard take the ice, and we've waited years to get back to the actual dance. This state deserves some joy from its sports; so, for one week or for six weeks, bask in the glory of the Stanley Cup Playoffs.
By the numbers
Currently, Minnesota is considered a light underdog in the series, predicted to have a 41.6% chance to win the series by MoneyPuck.com, 37% by the Athletic's Dom Luszczyszyn, and around 37% by Las Vegas casinos. Interestingly, the betting line has moved in favor of the Wild over the past 24 hours, which usually means that bettors liked the action in favor of Minnesota - this is probably in response to the Wild winning five of the eight regular season games between the clubs. The series over/under is set at 5.5 games, so the casinos don't seem to know whether the series will be long or short.
Winning game one will be huge for either team. While MoneyPuck.com estimates that Vegas has a 60% chance of winning the series opener, an upset tonight would jump the Wild's chances to advance by 18 percentage points, meaning that they'd start game two with a 56% chance of advancing to the second round. On the other hand, a loss tonight would give Vegas a strong 74% chance to win the series. Not that it changes the Wild's strategy too much, but it definitely puts into context how crucial a hot start is for Minnesota in this series.
Lineups and line changes
There's been some noise about Vegas's injuries up front to end the season, and it's likely one of the reasons that bettors moved the money line in favor of the Wild for tonight's game.
Defenseman Alec Martinez is a game-time decision. Martinez is a great offensive defenseman for Vegas - one of their best players at finishing from the blue line as well as driving their play from defense to offense. He hasn't missed any games lately, just Friday's and Saturday's practice. These were considered "semi-optional" and "optional" by DeBoer. Vegas's injury report is filled with undisclosed, "day-to-day" injuries and now the Golden Knights are bandying about a more serious term: game-time decision. My guess is that Tomas Nosek and Max Pacioretty are the only real questions to go in game 1.
First-liner Pacioretty and ex-Wild winger Alex Tuch have both popped up on the injury report of late. Alex Tuch will almost certainly go, as Vegas's head coach Peter DeBoer reported that his being held out of the third period in the final game of the season was mostly out of caution. Had they not been well ahead to start the third, DeBoer said Tuch would've been on the ice. While it's often easier to play through injuries in-game than in the next game due to adrenaline, it was also referred to by the coach as a minor tweak, so w. Tuch will likely go.
Pacioretty is a much more interesting case, as he's been termed a game-time decision by DeBoer. Vegas's first and second lines are fearsome, as I mentioned in my write-up on Vegas's forwards. The top two lines are also both susceptible to counter-attack, and so if a staunch defensive forward slots in for Pacioretty, it could drastically change the Wild's tactics when Mark Stone and Chandler Stephenson take the ice.
Mattias Janmark has been the player skating on that line to replace Pacioretty in practice, as well as in Vegas's final regular season game. He's an average shooter who doesn't drive play particularly well, putting up only a 45% xG rate at 5-on-5 play, per MoneyPuck. This is an advanced metric which gives scoring chances-for as a ratio of scoring chance quality for both teams - 50% is league average, by definition, so Janmark has had trouble playing up to standard. On a deep team like Vegas, Janmark should be able to put up at least 50% by being along for the ride, so he may drag down the top line significantly if Pacioretty can't play.
Nosek is also a game-time decision, and hasn't played since April 24. He's 6'2 and 210 lbs, so he's a relatively big body which can be hard to move through injury. He likes to play at the net and is one of Vegas's best play-drivers on the fourth line, and would be a significant absence, but not so important as any of Martinez, Pacioretty, or Tuch.
Enforcer Ryan Reaves has also been declared a game-time decision, but I'd be surprised if he didn't play. He's built for playoff hockey's physical style because of how hard he forechecks and plays on the boards, and he's also great at pissing off Minnesota's skaters.
In goal, Vegas has not declared a starter, but one would have to think expected Vezina finalist Marc-Andre Fleury to be in goal for game one.
As for the Wild, expect the same lineup as Minnesota employed during the last week of the season, excepting the season finale against the St. Louis Blues.
The line rushes in the Wild's final practice seem to indicate that Zach Parise will be a healthy scratch once again, as the veteran had been held out of three straight games prior to subbing in for resting starters in the season finale. Cam Talbot will take the net for the Wild.
The puck drops at 2 p.m. central in front of a nationwide audience on NBC. As always, 100.3 KFAN-FM has the call on the radio locally.
The Stanley Cup Playoffs are here, Wild fans. Get ready.