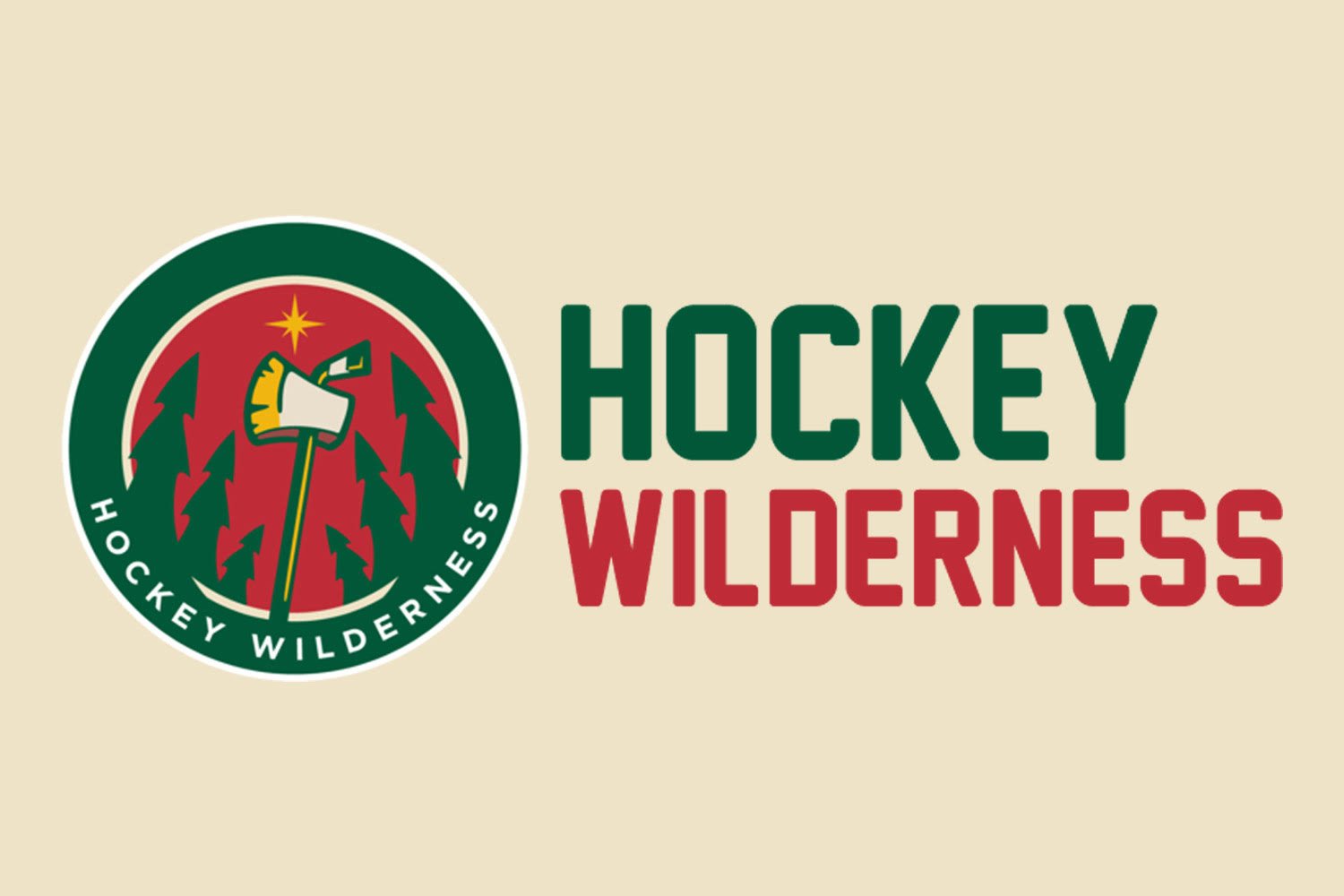 Coming into the shortened 2021 season, the Arizona Coyotes and Minnesota Wild were two teams that prognosticators weren't too sure about. Would a Coyotes team that had been steadily improving over the past couple years, one that had knocked off the Nashville Predators in a playoff play-in matchup last season, be able to take the next step and be competitive with the class of the West? Would a Wild squad that was in the beginning stages of a rebuild be able to overcome aging stars, a young and unproven core, a new goaltender and free-agent fill-ins on one-year contracts to vie for the final playoff spot in the division?
Strangely, the Wild and Coyotes seem to have swapped the roles they were assigned in preseason predictions, with Minnesota being the team whose young players have stepped up to perform, and Arizona the team who is battling point for point to stay in the playoff hunt. The two star-crossed squads meet for the final time in the 2021 regular season, with the Coyotes looking to stay ahead of the St. Louis Blues in the standings, while the Wild look to finish off a strong season series against Arizona with a 7-1 record.
The Wild have feasted on games against Arizona in 2021, with their highest win percentage (.857), highest goals per game (4.0) and second lowest goals per game (1.57) coming in games with the Coyotes. Kirill Kaprizov especially must enjoy the games against the desert dogs, having scored nine of his 38 points to date against the Coyotes, more than any other opponent. Dolla Bill Kirill also had his first career hat trick against Arizona back on March 12th.
On the flip side, Coyotes beat writer Craig Morgan made the case that that many Wild fans have been making about their own team for the past few years: maybe it's not such a good thing if Arizona sneaks into the playoffs...
Yeah, what a strange season it's been.
On the ice, Wild forward Nick Bjugstad has continued to practice and accompanied the team on the current road trip, but was held out of Monday's 5-2 win. He may be ready to come back Wednesday, but if he does, who does Dean Evason take out? The Kaprizov-Rask-Zuccarello line has been jelling well and, while they're not yet back to the near dominance at 5-on-5 they were earlier in the season, you might not want to break them up the way they're trending. Same story with Kevin Fiala, Ryan Hartman and Marcus Johansson. Marcus Foligno has great chemistry with Joel Eriksson Ek and Jordan Greenway, and Bjugstad doesn't fit in there either. That leaves a recently resurgant Zach Parise, Nico Sturm (who we don't talk about enough), and Nick Bonino who is on a career-high points streak with two goals and six assists in his last four games.
Maybe you don't mess with things until they have to be messed with, and Bjugstad continues to sit in the press box. Either that, or you slot Bjugstad in with Brodin on the blueline and sit Suter after his godawful pass against the Coyotes on Monday night (kidding, of course).
In net, Michael Russo of The Athletic reports that Cam Talbot will get the net for Minnesota.
For the Coyotes, according to Yotes head coach Rick Tocchet, forward Connor Garland "tweaked something" in practice on Tuesday and was replaced on line rushes with John Hayden. If Garland can't go, Arizona will go into tonight's season series finale with the Wild missing their leading assist-getter and a player who is tied for second in points scored.
Tocchet was already looking at juggling the lines in Tuesday's practice prior to Garland's injury in order to jump start a team that's lost six of their last seven:
Arizona's starting goaltender had not been annouced at time of publishing, but it's likely to again be former Wild netminder Darcy Kuemper.
Will the Wild say goodbye to the Coyotes in style? Or will Arizona get a much needed two points to help keep them in the playoff race? Puck drops at 8 p.m. in Glendale.
Burning Questions
Can the Minnesota Wild's elite power play continue their red-hot ways?
Since April 1st, The Wild's normally dormant power play has absolutely caught fire recently, converting 15 out of their last 24 opportunities with the man advantage, an astounding 44.1% clip. Their 15 goals are the most power play markers in the league, one better than the Washington Capitals mark of 14 - despite the caps having 15 more opportunities.
The biggest contributors have been Mats Zuccarello (three PP goals over the last four games) and Marcus Johansson (one goal, three assists), though both Kaprizov and Fiala have both been chipping in as well. Having two solid power play groups putting up points means that teams can't just focus on shutting down one line and hoping to hold on against the second - a luxury the Wild haven't enjoyed for most of the season.
Minnesota is a near-perfect 5-for-6 over their last two games against the Coyotes. Can they keep up the torrid pace?
Will the Wild's recent lackluster 5-on-5 play finally catch up to them?
While the power play has seen a resurgance, the Wild have been reliant on special teams carrying the day. Their even strength play that was their bread and butter earlier in the season has seemingly struggled in comparison, with the Wild not posting a 5-on-5 CF% higher than 50% since mid-March.
On Monday night the Wild may have dominated the scoreboard, but the advanced stats told a different story, especially at even strength. The Coyotes had much better posession numbers (a Corsi For percentage of 62.5%) and expected goals (54.29%). Luckily for the Minnesota, the Coyotes had a tough time staying out of the box, and Talbot made the saves he needed to make.
If the Coyotes can find a way to stay out of the penalty box and force the Wild to beat them at even strength, the advanced stats say that Arizona would be able to take advantage. Will that be the case in the series finale?
Which Victor Rask will show up tonight?
The Wild's beleagured third fourth second first-line center has had games where's he's looked like a servicable option, setting up some of the Wild's best forwards and generally looking like he might deserve a top-six spot in the Wild lineup. More often, he's looked like an absolute liability both offensive and defensively, making mistakes that you'd expect from an AHL cup-of-coffee call-up. But since the Wild have returned their key players back from injury and COVID, Rask has settled into his top-line centerman spot between Kaprizov and Zuccarello, and though the effort hasn't shown up on the scoresheet (only one assist in his last five games), he's been among the team leaders over that span in possession and expected goals.
Rask isn't a dynamic scorer, and he's not likely to ever be, but that's fine. Basically, if you aren't noticing how bad he is, chances are he's doing what he needs to do for this lineup. The question is, are his liability days behind him now that he's got linemates he can count on? Or is the next "damnit, Rask" game right around the corner?