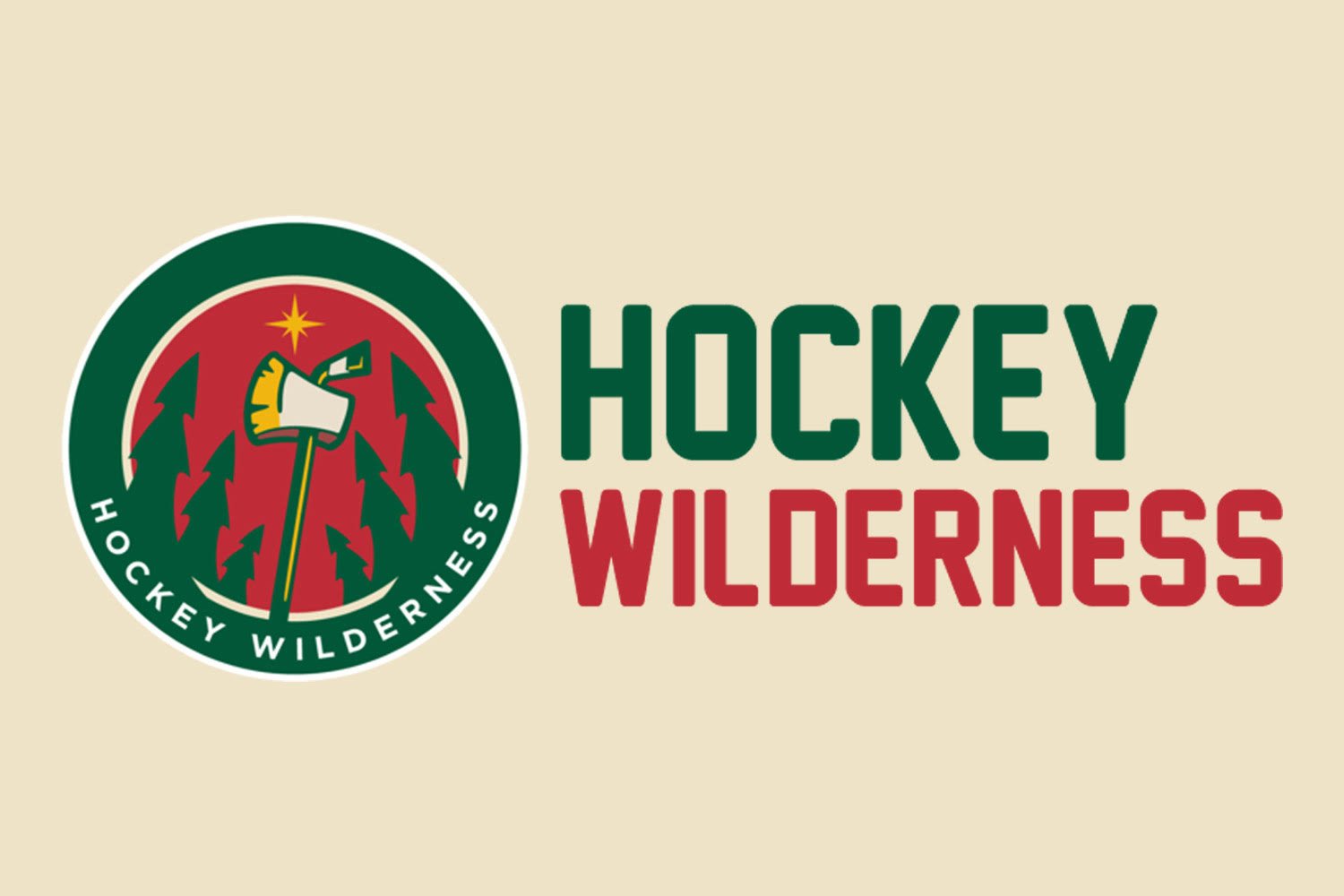 It seems unlikely, but here we are. The Buffalo Sabres are relevant again and seemingly out of nowhere.
The Minnesota Wild haven't seen the boys from western New York this year, but they will play host to the Wild and show off all the progress they've made since making the Jack Eichel trade over a year ago. What's changed exactly?
Alex Tuch —who the Wild drafted 18th overall in 2014— has been leading the team with his physical play, versatility and consistency. He's got 18 goals and 42 points in 36 games. He's anchoring one of the best lines in hockey as the winger on a line with Jeff Skinner and Tage Thompson. Skinner is enjoying a bit of a career revival at the ripe old age of 30, as the concerns about his ability to live up to a $9 million contract have quickly tampered with his production of 39 points in 33 games.
This is burying the lede, as the real story of the Buffalo Sabres —and the NHL as a whole— is the meteoric rise of lanky freak Tage Thompson. The 6' 6" tall boy has 55 points in 36 games, which is good for third in the league behind perennial regular-season performers, Leon Draisaitl and some guy named Connor McDavid with the Edmonton Oilers. As a throw-in in the Ryan O'Reilly deal with the St. Louis Blues, we doubt that anyone —Tage Thompson stans included— thought that he would develop into the player he's showing to be. He's got 30 goals this season, a mark that is unheard of outside of the Oiler's superstars or Auston Matthews. He poses a problem every night, and the first line is downright lethal with Thompson as the central pivot.
This year, Rasmus Dahlin is seeing a similar renaissance, if "renaissance" is even the right word for a 22-year-old defenseman. But for the last three years, he's been downright putrid, and the worst version imaginable of a free-range offensive defenseman could be—turnover prone, defensively inept and an all-encompassing liability. Under the tutelage of head coach Don Granato, that's changed. He's yet another Sabre with over a point-per-game production and has tallied 39 points in 33 games. He's entirely the dynamic offensive weapon that the Sabres and prospect experts envisioned when he was drafted first-overall back in 2018, ahead of guys like Brady Tkachuk, Quinn Hughes and Andrei Svechnikov.
But all these bright spots can't cover the team's glaring inefficiencies.
The ghost of Craig Anderson —a player drafted before the Wild franchise came into existence— has been handling the net along with forgotten blue-chip prospect Ukko-Pekka Luukkonen. They've done a decent job, but their struggles have offset the league's best offense. At 3.39 goals allowed per game, the Sabres rank 23rd in the league.
Outside of Dahlin and another first-overall pick in Owen Power, the Sabres' defense has been dismal sometimes. It can be leaky, and to the ire of many Sabres fans, it's rarely healthy.
The Wild will come into the game on a sweet two-game winning streak and an 8-2-0 record in the last ten games, including a nice and tidy little win over the Tampa Bay Lightning in the previous game.
Kirill Kaprizov went bananas in the game, stringing together a highlight package that most guys don't put together in their careers.
Brandon Duhaime is likely back in the lineup, although the Wild will lack Mats Zuccarello. It will be a test of the team's depth and a test to see if Sam Steel is just a passenger on Kirill's line or if he is a crucial piece on a line with some serious momentum behind it right now.
This should be fun and a real test of the Wild's defense, as the Buffalo Sabres have a nuclear offense somehow.
Puck drop is at 6 p.m. Let's play hockey.
Burning Questions
Can they keep the freak on a leash?
We're talking about Tage Thompson, folks.
A little reminiscent of prime-Rick Nash, Thompson can generate offense from almost anywhere on the ice. He has no right to possess the stick-handling ability that he does while also standing like a goliath on skates. But he's here, and he's good.
He's likely too big for physicality to make a difference on him, so can the Wild's defence keep him at bay with guile?i
Can Marc-André Fleury be the better goalie?
It isn't going to be much of a test, as Luukkonen hasn't been a stalwart this season with an .894 save percentage and a 3.39 goals against average.
But Fleury has been pedestrian, and Filip Gustavsson has been pushing him for more playing time with his impressive stretch of play.
He's only got to be better than one guy, and that guy isn't perfect.