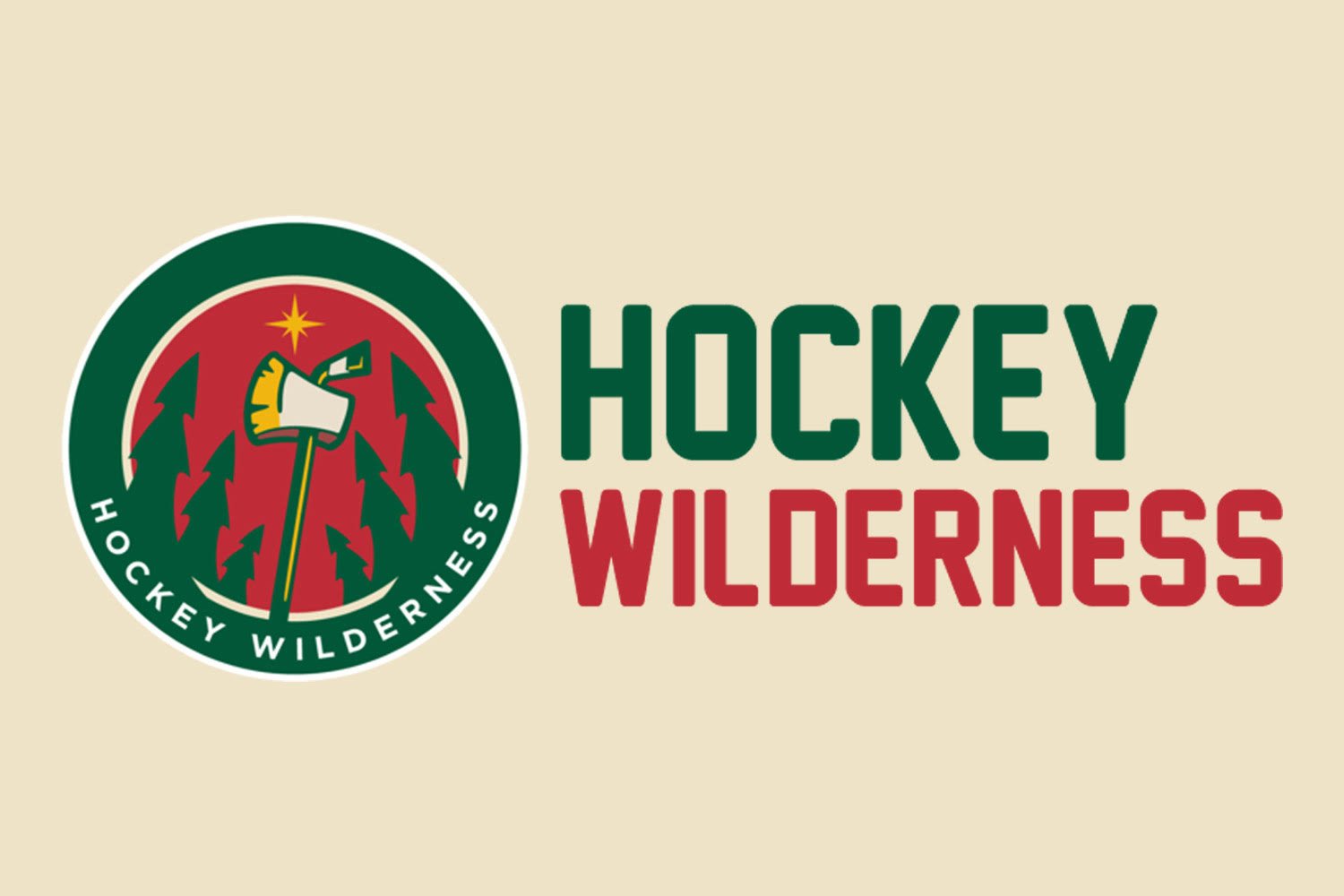 On Sunday, the Minnesota Wild were handed their first loss of the season in a game that almost immediately seemed like the game where it would happen. Passes were sloppy, penalties were abundant, and the Wild's top players had an off night. Now, as the Wild head west, their ability to rebound from losses will be tested. If you want to relive its misery, check out the recap.
The last time the Wild faced the Canucks, they found their stay in the bubble coming to an end. Over a year and a half later, they return to Canada to face a team that has made massive changes since they last squared off. Coming out of the gates, Vancouver struggled in their first four. However, their last two games have seen a new team emerge. They are coming off a massive win against their new rivals, the Seattle Kraken, in a home opener for the Kraken that looked nothing short of spectacular. Rising star Thatcher Demko has been phenomenal in this stretch, marking a nice start to a campaign where he hopes to solidify himself as an elite goaltender.
As mentioned earlier, this Canucks team is almost entirely new. They introduced 13 new players over the offseason, creating one of the highest instances of roster turnover in NHL history (not including expansion teams). They only have 10 players who played on the team last season, with two of them only getting several games towards the end. Needless to say, it is reasonable that this team might experience some growing pains. Some notable additions include Conor Garland and Oliver Ekman-Larsson — acquired in a trade together via the Arizona Coyotes — and Jason Dickinson, from the Dallas Stars in another trade. Highly touted rookie Vasily Podkolzin has also made his debut with the team, collecting his first goal a few nights ago.
So far, Connor Garland has wowed with his new team. Many people speculated that Garland was a player on the verge of breaking out in Arizona, but had too little help to make the impact he had the potential to. Since his move north, he seems to be proving these people right. With eight points in six games, Garland has been capitalizing on the easier matchups he faces. Vancouver's top line requires the attention of every team's best resources. So far, they haven't been great 5-on-5, but with the amount of skill they possess that can change at any minute. Vancouver's defensive unit, similar to their forwards, are also very new. Jim Benning and his staff have made a massive investment to acquire Ekman-Larsson and are relying on him to return to Norris-level form if the team is to live up to their playoff hopes. Quinn Hughes is also a massive offensive threat, especially on the powerplay. Their projected lines are below:
Brown-Pettersson-Boeser
Pearson-Horvat-Garland
Highmore-Dickinson-Hoglander
Dowling-Lammiko-Chiassion
Ekman-Larsson Myers
Hughes Poolman
Rathbone Burroughs
Demko
Halak
Looking at the matchup between the teams, there are two areas that jump off the paper. Right now, the Canucks hold a goaltending advantage. Demko has been awesome his last few starts and since they haven't played since Saturday, I would be surprised if he isn't between the pipes. Cam Talbot had a better game in the Wild's victory over Anaheim, but he certainly hasn't been at his best. With a game off, Wild fans will be hoping to see him start to trend upwards. Right now, the Wild hold an advantage in their forward depth. In their most recent loss, the Wild's fourth line was undeniably their best. Almost every shift and regardless of their matchup, they controlled the ice. While the third line didn't have their best night, they are normally able to hold their own against any opponent as well. Looking at the bottom two lines for Vancouver, I don't think they will be able to neutralize the hungry Wild bottom six.
Burning Questions
Can the penalty kill figure it out?
On Sunday night, the Wild's kill forfeited two powerplay goals in the first six minutes of the game. Sure, part of this is a staying out of the box problem, but there have been clear lapses in the system so far.
Some of the issues have been lost battles, like the above examples above and below.
Most of the problems stem from getting too spread out and giving up the middle of the ice. The most common time I've seen this is with forwards, often Sturm or Fiala (both good players and penalty killers), getting too aggressive up top and getting beat by one pass. Right now, the Wild kill is sitting at barely below 70 percent. For a team that has historically struggled on the man advantage, it has to be a top priority of Dean Evason and his staff to tighten up their kill.
Can the Wild score first?
In their first five games, the Wild have not yet scored first. In the NHL, the team that scores first wins around two-thirds of the time. Knowing this, the Wild have been very lucky to have the start they have had. To improve this, several things need to change. First, goaltending out of the gates needs to improve. At least half of these initial goals have come off of a shot that should have been saved, or at least a rebound that needed to be placed in a less dangerous spot. Sundays game was a prime example. In addition to an improvement in net, the Wild need to establish the cycle early on. Right now, the Wild's fourth line is arguably establishing the zone the best, so perhaps giving them some ice early on could set the tone. Either way, something has to change. As the team found out Sunday night, you can't come back in every game.
Can Krill find the back of the net?
Kaprizov's start to the year has not been bad by any means. He currently has five points, all assists, in the five games the team has played. However, to say that there aren't improvements that can be made would be a lie. The last two games have not been his best, with penalties and turnovers beginning to become more prevalent. Lately, it seems at times that the Wild's top line tries to pass the puck into the net. Evason even went as far as to remove Eriksson Ek from the line late in Sundays game to try to spark some offense. As the Wild enter their sixth game, he will undoubtedly be looking to get the monkey off of his back.