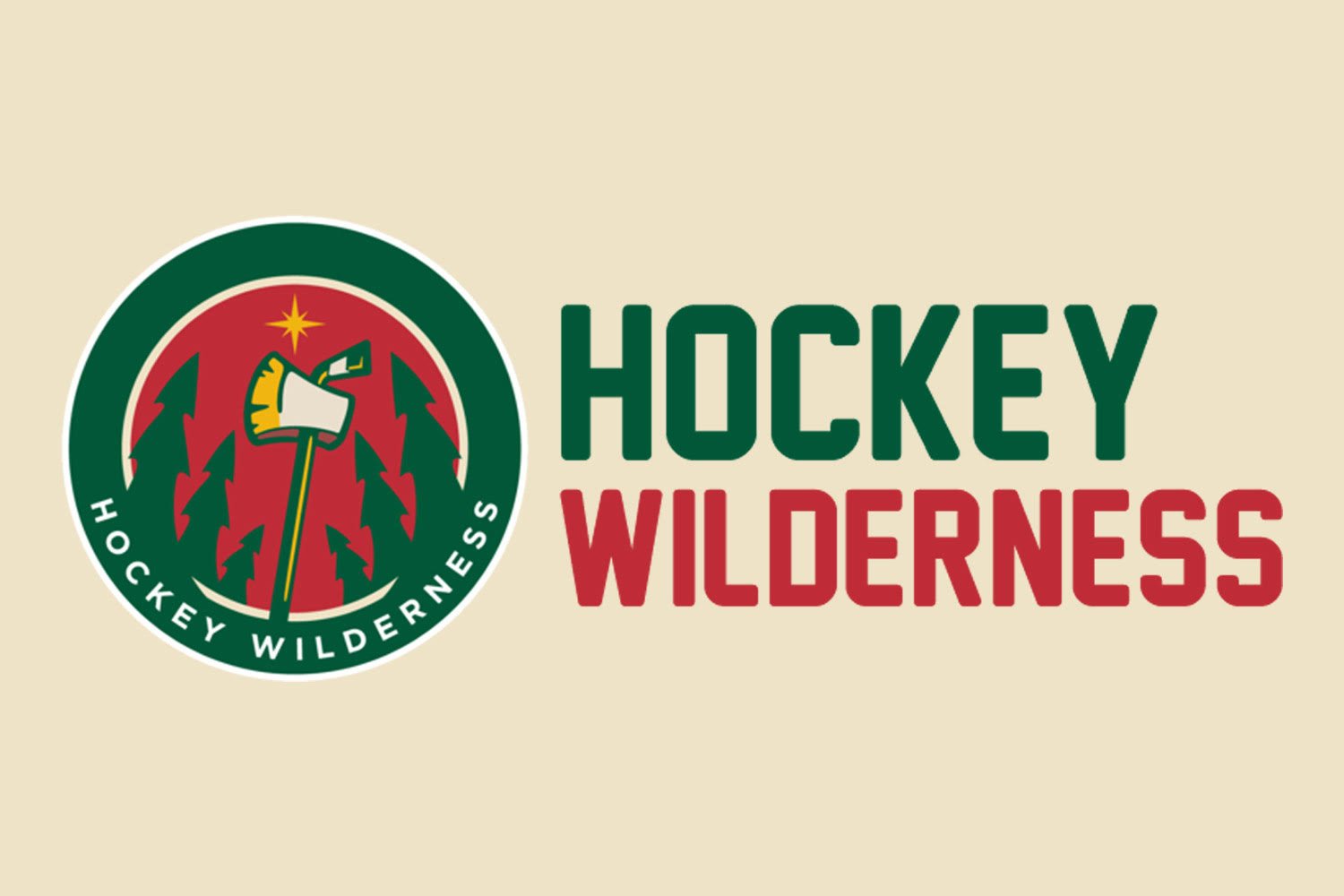 In Saturday night's Hockey Day in Minnesota thriller, Matt Dumba capped off an unusual no doubt Hockey Day in the final second of 3-on-3 overtime, extending Minnesota's win streak to six.
Minnesota has outscored opponents 27-10 in the past six wins, the most goals in the NHL since February 18. The team is hot, but the wins they have gotten a of late have been against the suprisingly decent LA Kings (x2), Anaheim Ducks (x2), San Jose Sharks and Colorado Avalanche. Besides the Avalanche, the other three just aren't the caliber of opponents that should have a fanbase in astonishment after getting a win.
But in this league, a win is a win and Minnesota has rattled off an impressive six in a row.
On Sunday, moneypuck.com's daily NHL playoff odds ranked Minnesota as the third most likely team to make the playoffs at 92.1%, behind only the Toronto Maple Leafs and Tampa Bay Lightning. On top of that, the team currently ranks ahead of everyone besides the Leafs in odds to win the Cup at 8.7%.
The month of March is stacked up to be a little bit tougher of a schedule than the one the team faced in February. The tougher parts of March will include the team playing Arizona five times, Vegas four, Colorado twice, and St Louis once.
Four out of Minnesota's next six contest are against the Vegas Golden Knights, who currently hold the first spot in the Honda West Division by both points and points percentage.
Monday night's game will be on the road at T-Mobile Arena. Why is this important? Well first, Vegas is 8-2-1 on home ice and second, Monday night will be the first time in nearly a year the arena will have fans. Vegas is allowing 15 percent capacity crowds, or 2,600 fans to be in attendance. Who is to say that will give the team an edge, but it is definitely something to keep an eye on as play develops on throughout the game tonight.
Vegas has a well-balanced forward lineup, as it typically does. Mark Stone is not only the first appointed captain in team history he also leads the team in assists (13) and points (17) in 17 games played. William "Wild Bill" Karlsson is right behind him with 14 points and former Wild prospect Alex Tuch ("Damn!" *pounds fist into table) has seven goals and 13 points this season.
The real story about this Vegas team is the one in net. 36-year-old Marc-Andre Fleury is having a miraculous start to the year between the pipes. Arguably the leading candidate for the Vezina Trophy, the Canadian many call "Flower" is leading the league in goals against average and save percentage (8 or more games) through the first third of the year. In his last seven games, Fleury has only allowed 10 goals against.
Vegas leads the league this year in many defensive categories, much thanks to one of the best top four defense cores in the league and Marc-Andre Fleury playing at a Vezina level thus far. Vegas leads the league by only allowing 35 goals against this season (2.06 goals against per game). To put that in comparison, Minnesota has played one more game than Vegas this season and have allowed 44 goals against, which is 5th best in the NHL I might add. Former St. Louis Blues' captain Alex Pietrangelo and Shea Theodore are the teams' top unit and are as good as anybody in the league, if not better.
Tonight's matchup will likely be a defensive battle. We're back to late night hockey, as puck drop is at 9:00 p.m. CT.
Burning Questions
The Magic Number is 3. Can the Wild score 3 goals?
It is hard to score goals against the Vegas Golden Knights. Simple as that. On the flip side it has been tough to score on the Minnesota Wild this season too. So, just as Wes Walz says on many of the broadcasts, three is the magic number. With two of the league's top defenses, one would think it will be a tight battle Monday night and three goals may just be enough to squeak out a victory.
Will Zach Parise Score?
The offensive focus of the Minnesota Wild now revolves around the likes of Kirill Kaprizov and Kevin Fiala. Meaning Zach Parise doesn't have to be the "bus driver" he once had to be for this team for years. Now, he is slotted in, deservingly so on the third line and gets third line matchups, but the scoring just doesn't seem to be there this year. Now, Parise has always been a streaky scorer, meaning he scores goals in clumps. But the veteran only has three goals in 18 games and only one in the previous 12.
A good note is that on Saturday against the Kings, Parise had a season high five shots on net and played a little over 18 minutes. It is obvious the 36-year-old is slowing down, but one (this writer in particular) would hope he regain some form of his goal scoring ability. You don't just lose that overnight, but in this case, it almost seems like he has.
Are the Wild serious contenders?
Yes, this is a serious question. Can it be answered by one games performance? Probably not, but this team has been playing the bottom feeding California teams in what seems like every game to start this season. So, how does the team stack up against a bonafide Stanley Cup contender? Can the Wild hold their own or will they look out of place?