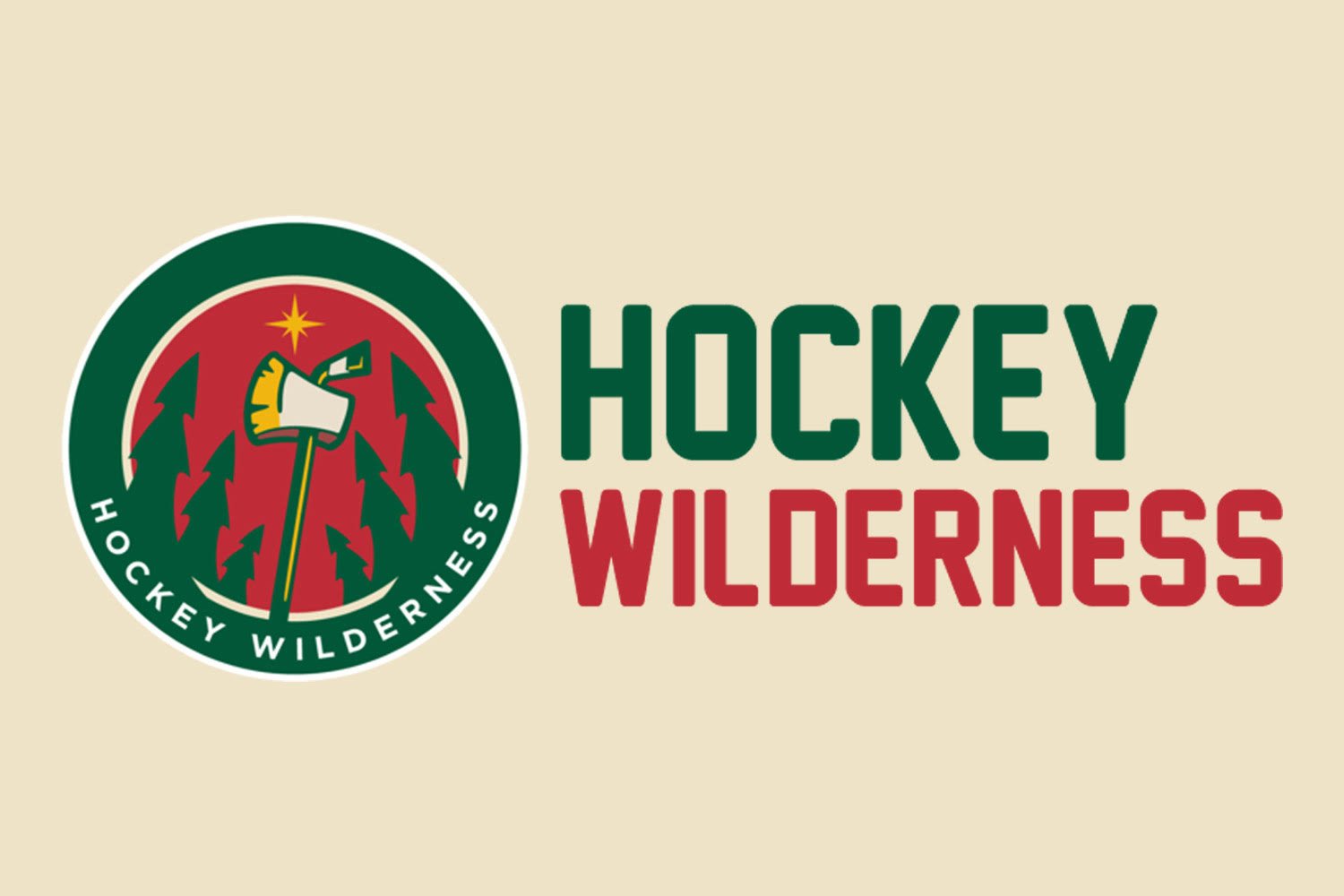 Over the 20-year history of the Minnesota Wild, there have been three prior Game 7's. Each of them required the team to stave off elimination at least once just to get there. Each time, they faced their opponent in their home barn with both teams seasons on the line. And each time, the Wild ended up victorious, moving on to the next round of the playoffs.
Tonight, Minnesota looks to make it four-for-four by defeating the Vegas Golden Knights at T-Mobile Arena, having come back from a 3-1 series deficit to win both Games 5 and 6, forcing the series to go the distance.
In Game 6, the Wild accomplished some things they hadn't been able to in the preceding few contests. First, they got Kevin Fiala going, as the Wild's second-leading goal scorer and point-getter had been held off the scoresheet up until the third period of Game 6, where he earned his first assist on Ryan Hartman's game-winning goal, and then followed it up with a score of his own on the Wild's only power play of the night, extending the lead and taking the wind completely out of the Golden Knights' sails.
Second, they showed that indeed they were capable of playing a strong second period, especially after being outshot 22-1 in the middle frame of Game 5. Though the Wild were out shot by Vegas in the second period of Game 6 (7-5), Minnesota wasn't nearly as outclassed as they were in Game 5. Despite being out-chanced 12-3 by Vegas in the second, the Wild held the Golden Knights to mostly low-danger chances — just three in the middle frame and only seven for the game — allowing Cam Talbot to handle every shot he faced in his 24-save shutout.
Lastly, they showed that if the Golden Knights were going to take Kirill Kaprizov out of the game, that the Wild were capable of winning thanks to strong defense, physical play — like Marcus Foligno's glass-dismounting check on Zach Whitecloud and Matt Dumba's mid-ice light-up of Alex Tuch — and supplementary scoring, like Nick Bjugstad's dagger late in the game for his first point of the series.
Oh, and it always helps to show that turnabout is fair play, especially when having to endure the referees taking a goal off the board for goaltender interference like they did when Alex Tuch prevented Talbot from playing his position in the crease.
Speaking of goaltenders, while the starters have yet to be announced (and if Vegas coach Peter DeBoer follows his standard operating procedure he's used throughout the series, we might not know until puck drop), the Golden Knights have a big decision as to who they will put between the pipes for Game 7. After dominating the crease through the first four games, the Wild seem to have finally solved Marc-Andre Fleury, scoring three goals each in both games 5 and 6, and keeping the likely Vezina Trophy finalist to an .837 save percentage over the last two games combined. Will DeBoer go with the guy that's got them to Game 7? Or will he try to send a message to his team and put in capable backup Robin Lehner?
UPDATE: Fleury was the first goaltender off the ice in practice according to Vegas beat writer Jesse Granger, all but ensuring Flower will be between the pipes tonight.
The Wild, on the other hand, will ride the hot hand in Talbot, who has been the one consistent bright spot on Minnesota's playoff roster. Forwards and defenseman have been hot and cold, but Talbot has played out of his mind, and will be key for the Wild if they want to move on to face the Avalanche in round two.
Minnesota head coach Dean Evason announced via presser on Thursday that the team's top centerman, Joel Eriksson Ek, is doing just fine after a wicked collision with the Vegas net post on Wednesday night, and will be ready to go for Game 7. All of the rest of the regular crew will be in the lineup, including a third consecutive game for rookie defenseman Calen Addison, who had a decent if not quite memorable Game 6 after a strong debut in Game 5. Zach Parise will also draw in once again, having earned a point in each of the last two games (one goal and one assist).
Vegas's lineup once again might be missing some notable names, including forward Ryan Reeves who was added to the teams' COVID protocol along with defenseman Brayden McNabb. Peyton Krebs was also added to the COVID list, though he's been out an extended period with injury.
The biggest name to watch is Vegas' leading regular season scorer Max Pacioretty, who has yet to make an appearance in the series as he deals with an undisclosed injury. DeBoer has listed him as day-to-day throughout the first-round series, and Patches has been a "game-time decision" for the last few, though it's not clear he was even in Minnesota for Game 6.
DeBoer says Pacioretty has been skating on his own, but since he hasn't been seen on the ice for practice or morning skates prior to any of the Golden Knights' matchups with the Wild, his miraculous return for Game 7 has to be considered a longshot.
Forward Tomas Nosek is also a dreaded "game-time decision", having not been seen in action since leaving Game 2 after only 1:12 of ice time.
If history is any indication, Wild fans can expect an epic series finale... one that will probably go to overtime and where every shift will be must-watch.
And if history is really any indication, the Wild have a fantastic chance of upsetting the home favorites and extending their season for another round of the playoffs.
Puck drops at 8 p.m. You do NOT want to miss a moment.
Burning Questions
Will the best team win?
In game five, Vegas absolutely dominated all aspects of the second and third periods, including every stat, both conventional and advanced alike. MoneyPuck's "Deserve To Win Meter" put Vegas as the favorite to win 80% of the theoretical matchups (though DeBoer floated out the Herb Brooksian number of "play them ten times we'd win nine.") But the Wild were victorious.
In game four, the Wild deserved a much better result than the 4-0 loss they suffered, as MoneyPuck had them as about 73% deserving of victory. But on a lights-out performance by Fleury and timely scoring by Vegas, the Golden Knights got within a game of a series win.
Throughout the series, there are many instances of where the stats and game flow say one team should have won, but the scoreboard says otherwise.
Will the Wild be the team that comes out to play a full 60-minute game and roll into the second round? Will they rely on a greasy goal and another heroic Talbot performance? Or will Vegas finally find the finishing that has eluded them over the last two chances to eliminate this pesky Wild team from the playoffs?
Can either team overcome the one big, head-shaking, "I can't believe they called it/didn't call it" moment by the referees?
Both teams have now had a goal called back due to goaltender interference. Both fan bases in their respective arenas have had reason to boo the stripes and chant "Ref You Suck" at the top of their lungs. Officials around the league have been under the critical eye of fans, coaches and the media for questionable calls (or non-calls) in the most critical of moments.
And Game 7 will likely be no exception.
At some point, Vegas or Minnesota will have to endure a questionable moment where either the ref puts his arm up and blows his whistle, or keeps it firmly at his side. They'll have to decide whether or not to challenge an offsides or a goaltender interference, and then wait patiently and nervously for the decision to be made in one teams' favor.
How they handle the disappointment will have a huge effect on their fate in the game. Can they immediately put it behind them? Can they focus on the next play, the next shot or the next save? Can they kill off the penalty and use the momentum to tilt the ice back in their favor?
Who will be the hero?
A huge game like this almost demands that one player will be the star when their team needs them the most. In Wild history, Game 7's have created memorable moments for Andrew Brunette and Nino Niederreiter. In this series, Eriksson Ek feels like he should have about 5 goals, though in reality he only has two (and perhaps should have had three). Fiala finally showed up on the scoresheet in Game 6 after going 0-fer in the first five games. Kirill Kaprizov has been pretty well hemmed in by Vegas, though he does have a goal and an assist. And we know the Wild's success will depend greatly on another strong game by Talbot. But will any of them be the star, or will it fall to someone else, like Matt Dumba, Mats Zuccarello... or even Victor Rask?
Or will it be Vegas' night to shine? Will Fleury rebound after two poor starts, or will Robin Lehner come in to pitch a save for the Golden Knights? Will Mark Stone be the veteran presence Vegas needs to finish off the Wild? Will the hero be William Karlsson, Chandler Stephenson, or *gulp* Alex Tuch?
Game 7's are made for heroes. Here's hoping at the end, Wild fans will have another highlight-reel moment to savor for years to come.