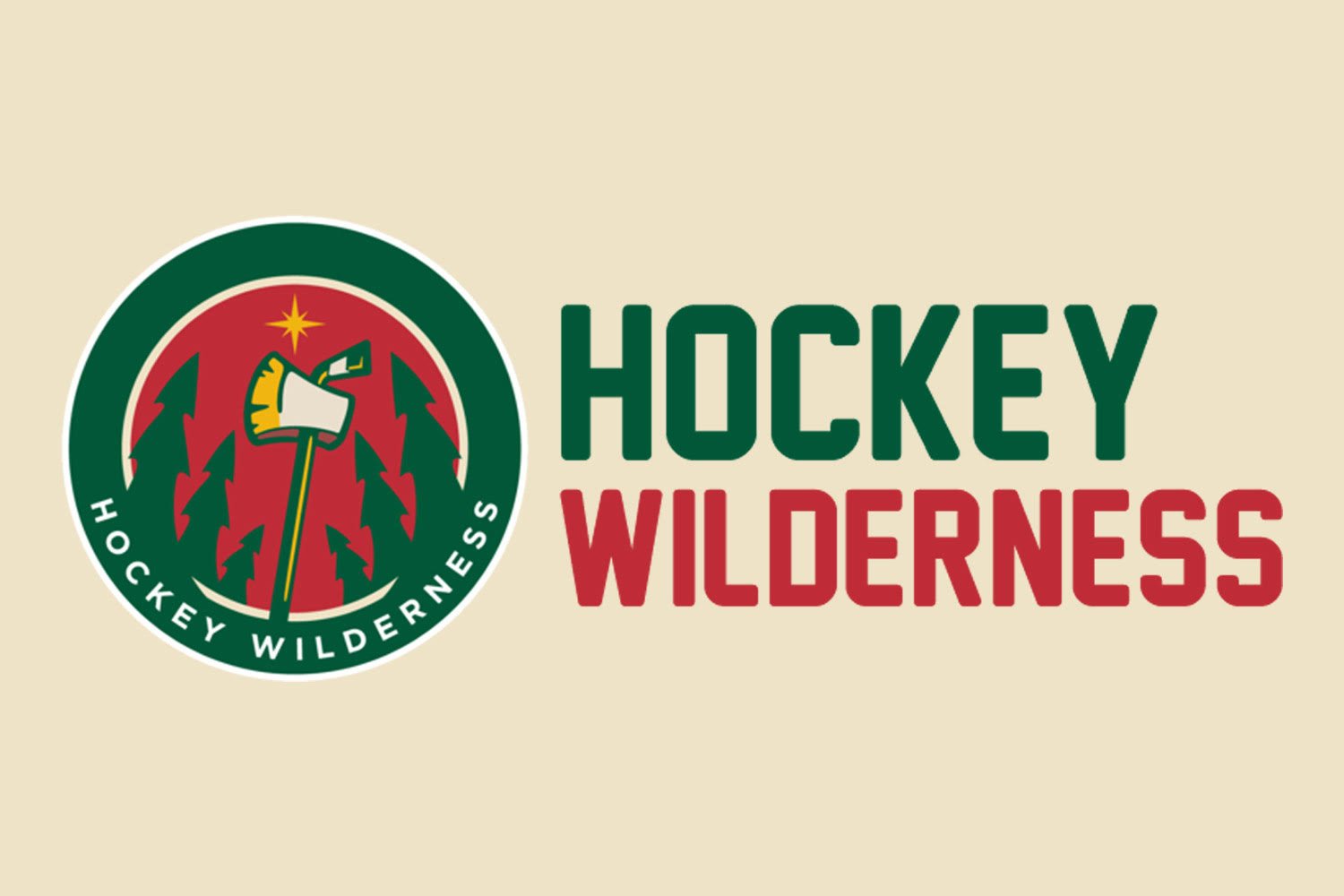 Head coach Dean Evason caught some flak on Wild Twitter Tuesday night (perhaps undeservedly so since his team did everything but beat Vegas goaltender Marc-Andre Fleury) for his decision to play both Victor Rask and Marcus Johansson with Kevin Fiala, likely hoping that the star scorer could buoy the former two underperforming forwards.
The analytical results were actually quite solid from that line, but they were on the ice for a bad turnover which led to a goal. On the other hand, it seemed that Rask and Johansson were dragging down Fiala's exceptional plays rather than being able to keep up and "be along for the ride." It's also debatable whether the line faced an easy matchup from Vegas, inflating their on-ice impacts in the greater scheme of team matchups.
Evason has kept the lineup largely the same since Nick Bjugstad returned from injury, scratching aging star Zach Parise in his place. While fans are hoping for Parise to return and help Fiala, the truth is that he's been slower on his skates this year and not near the same player as in years past. It's also been speculated that Evason is reluctant to adjust lines in order to build chemistry between the forwards.
Now that the Wild return home, they'll have the advantage of last change to go along with 3,000 screaming fans. This allows Evason to choose players on any faceoff after Vegas head coach Peter DeBoer selects his five skaters. Using the identity of his own lines to counter the identity of Vegas's lines can be quite advantageous, assuming that his roster has the players and line identities to achieve it. If Evason is right about this group of skaters, we should see two, three, or even four favorable forward-on-forward matchups for the Wild.
While fans who've watched games 1 and 2 are becoming familiar with the names of our opponent from the Sin City, feel free to dive deeper on their forwards' analytical impacts in my article that was released before the series start. Important notes on Vegas's lineup are that Tomas Nosek left the game in the first period, and that Max Pacioretty is still out with an injury suffered in the regular season. As a result, Vegas's most common lines on Tuesday were as follows:
Tuch was elevated to the first line while Kolesar double-shifted to make up for Nosek's absence. Karlsson and Stephenson, the 2nd and 1st line centers, also took a shift with Carrier and Reaves. While it's unclear whether Nosek or Pacioretty will return, it's crucial for the Wild to strike before Pacioretty returns, as a key to their strategy against Vegas's first line has been harassing superstar Mark Stone any time he touches the puck. Pacioretty would open space for that line because the Wild would absolutely have to stay with both of them — it would be too risky to double Stone and risk a 2-on-1 involving Pacioretty.
So far, we've seen Evason try to get Minnesota's checking line trio of Jordan Greenway, Marcus Foligno, and Joel Eriksson Ek on the ice against Stone's line — even with Vegas's advantage of last change — by swapping forwards on any faceoff against that line in which the Wild got control of the puck with our defensemen. I expect Evason to stick with that matchup. If the GREEF squad can stifle Vegas's top line and push the puck the other way, which they often do in spite of playing world-class competition, Minnesota is off to a good start.
Having deployed their best 5-on-5 weapon in the GREEF Squad, they'll need to sort out matchups between the bottom three lines of Vegas and our bottom three lines. The Lizard, the Wizard, and the Gizzard (Zuccarello, Kaprizov, and Hartman) are the best scoring threat, followed by Fiala's line with Johansson and Rask. Sturm-Bonino-Bjugstad is mostly a checking line.
I'd like to see Kaprizov's line take on Vegas's second line, as they're the most defensively susceptible to counter-attack. Evason would also ensure Kaprizov sees plenty of ice, as Vegas will try to play its second line for quite a few minutes. Fiala's matchup is interesting, as you'd hope he could feast against Vegas's bottom line but you may want to keep him away from bruiser Ryan Reaves, who plays right next to Fiala. I'd be happy to see Bonino's checking line match up with reaves and Carrier, who have been an effective play-driving line this year.
If the above is correct, that leaves Fiala-Rask-Johansson to take on the checking line of Janmark-Roy and somebody else (Nosek injury). While Alex Tuch will be gone, it's quite likely that this is a losing matchup as Vegas's third line plays an exceptional two-way game when Tuch is with them, and you're putting Rask and Johansson into the fire against it. I don't think that the absence of Tuch makes up for the deficiency, but Carrier's line is nearly as good at play-driving. It puts into stark relief the issues that the Wild have at the bottom of our supposedly "super-deep" forward group.
Burning Questions
Can Fiala get going tonight?
The best solution to the above matchup problem is to take this matchup. On top of that, double-shift Fiala with another line that can better support him, in order to try and get him opportunities and minutes with real linemates.
Otherwise, Evason would need to make changes to balance out the bottom two forward lines on his team. An option here would be moving Victor Rask to wing, and playing two of Bonino-Bjugstad-Sturm at center - one of whom would now play with Fiala. I believe that Sturm is the best fit to make the move, Sturm has been better all over the ice, including the faceoff dot. I don't expect Evason to make changes because he likes it how it is now, but I believe this is the only way to get Fiala going - by giving him at least one more competent line-mate in Sturm or Bjugstad.
Can anybody score a damn goal?
It's been less than one goal per 60 minutes from the Wild so far in this series. While Minnesota's scoring chances have been good, they haven't yet beaten Fleury. Interestingly, I wore my Eriksson Ek t-shirt on Sunday and my Dumba shirt on Tuesday, who were the two Wild goal scorers on those nights. Unfortunately, all I have left for Game 3 and 4 is a Brodin shirt and a generic "Minnesota Wild" shirt, so the Wild will have to find another superstition if we want to score more than 1 goal per game.
Playing Fiala and Kaprizov together could be a desperation move late in the game if scoring stays dried up, putting the team's two best transition players, shooters, and playmakers together. The ramifications of this move down the lineup could be ugly, but shortening the bench late in the game could make it an option.
Does the series hit an early breaking point?
These two teams ramped up intensity throughout the regular season, but have yet to really explode relative to playoff hockey you see around the league. What I mean by this is, aside from Dumba attempting to remove Alex Pietrangelo head last night for a cross-check on Kaprizov (which would be a typical reaction even in the regular season), there hasn't been an outsized physical reaction by either team, given that this is the playoffs.
After both teams get off of a plane following a 9:00 central time start, I think we could see a cranky bunch. Maybe there's a fight or two, or Kaprizov reunites with his old friend Nick Hague.
It would be insane to see a Foligno vs. Reaves heavyweight matchup. If Evason decides the team needs a spark, look for Foligno to get a start opposite Reaves. That would be a spicy tidbit of old-school coaching.