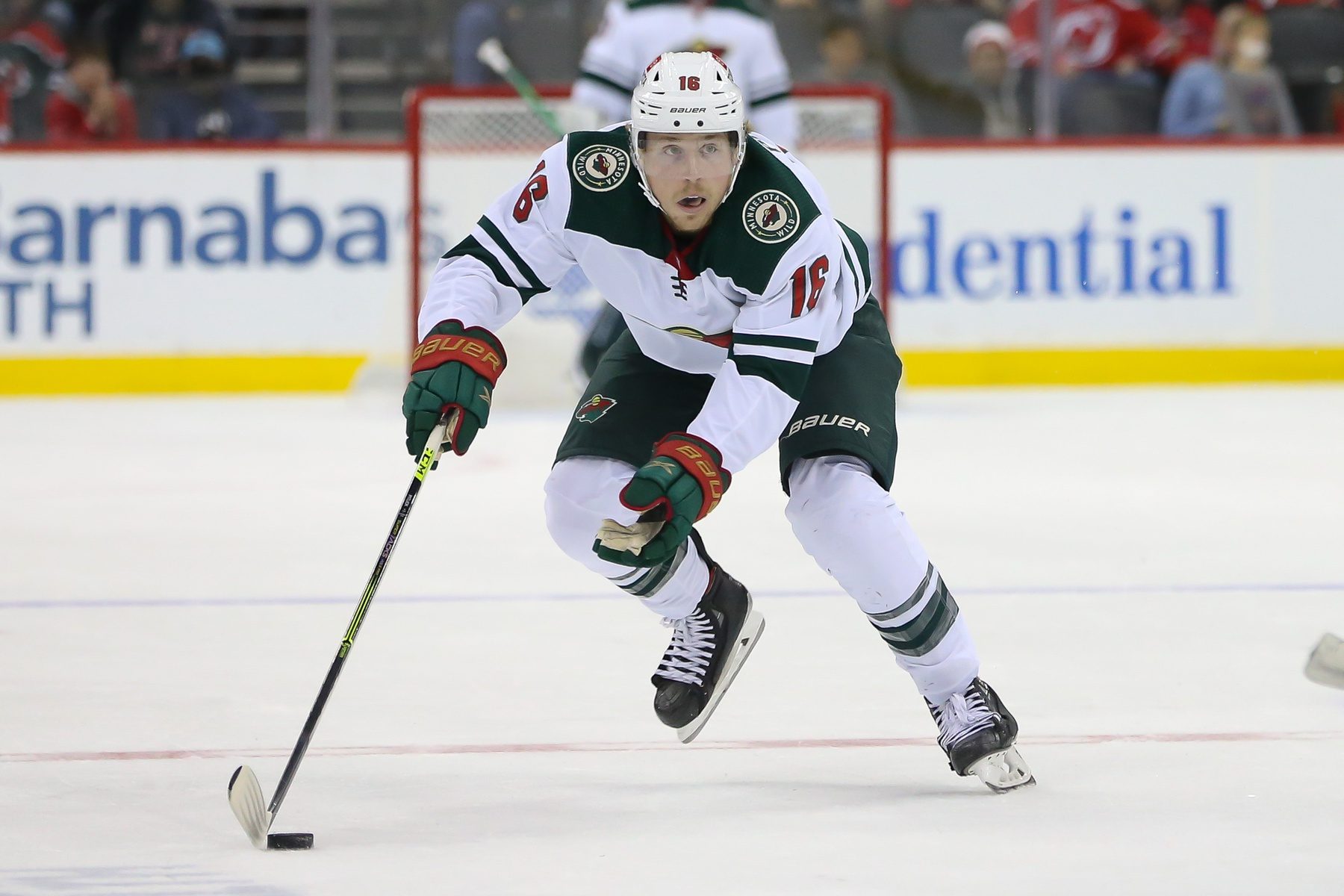 The Minnesota Wild placed Rem Pitlick on waivers Tuesday. A day later, the Montreal Canadiens claimed him off of waivers. The Habs are reuniting Pitlick with his brother Rhett, who Montreal selected in the fifth round of the 2019 draft. The Wild were surely hoping he would pass through waivers and get assigned to Iowa. But as many expected, that didn't happen. The rookie forward has been good this season considering the circumstances.
Ironically, Pitlick left the same way he arrived. The Wild initially claimed the Minnesota native off waivers from the Nashville Predators for extra depth. It was a smart move, considering the injuries they were dealing with at the time. Pitlick has been in-and-out of the lineup this season. Something had to give as Minnesota started to get healthy again.
After remaining healthy and avoiding COVID-19 related absences for the most part to begin the season, the Wild started losing players rapidly. The Wild amazingly secured a win in their latest game against the Washington Capitals despite missing Kirill Kaprizov, Joel Eriksson Ek, Jordan Greenway, Brandon Duhaime, Nick Bjugstad, Jared Spurgeon, Alex Goligoski, Jonas Brodin, and Cam Talbot.
The missing bodies were the reason behind Connor Dewar's latest call-up. With the team projected to get all of their missing forward pieces besides Bjugstad back, Bill Guerin had to decide who stays and who leaves, especially with Matt Boldy remaining on the roster.
Pitlick's recent production made Minnesota's decision to place him on waivers surprising. His 11 (six goals, five assists) points in 20 games rank 12th among rookies in the league. His 3.59 points-per-60 tops the list of the first-year skaters who have played at least 10 games. Why would the Wild move on from him, considering he was able to get points in a sheltered bottom-six role where he averaged less than 10 minutes a game?
First and foremost, Pitlick's 46 percent shooting clip is unsustainable, especially considering he ranks in the 96th percentile in finishing league-wide, according to data from TopDownHockey. That's simply not realistic. Therefore, how he accumulated his point totals is something that should at least be considered.
If that reminds you of Ryan Donato, you might be onto something. Donato and Pitlick's situations are similar. They both produced in minor roles and displayed a lot of potential. But they weren't great fits, and there wasn't a more significant opportunity in the lineup for them. Donato hasn't exactly made the Wild regret their decision, either, since his departure. Donato still has some promise, but it hasn't materialized yet.
There's no doubt that Pitlick displayed a ton of potential, but he'll likely find a better situation elsewhere.
"Dewar's played extremely well since coming up," Evason said recently. "Rem's played well in spurts for us as well, so I don't want to take that away from him. He's competed. He's tried. It's just a situation where we're going to go in another direction."
In short, Dewar's play has revealed that he is a legitimate NHL depth piece and offers more of what the team is looking for more than Pitlick. He's been really impressive during this latest two-game call-up. Not only did he register his first NHL point, but he had a 58 percent expected goals rate against two top teams -- the Capitals and the Boston Bruins. As a result, keeping him on the roster seemed like a no-brainer, even at the expense of Pitlick.
Pitlick has shown more offensive upside than Dewar, but the Wild aren't looking for a ton of points from their depth forwards. Playing the right way and being responsible has always been critical under Bill Guerin and Dean Evason. Based on the small sample size the Wild have seen from Dewar, it appears that he fits the mold better. He can kill penalties, play responsibly defensively, and he works better stylistically on the fourth line with Duhaime and Nico Sturm. Pitlick had good offensive instincts and was active in the play, but his defense often left a lot to be desired. He took some ill-advised penalties at times, too.
The other thing to think about is the financial motive. Dewar is making the league minimum, and Pitlick is arbitration-eligible this summer. The Wild may think Pitlick's numbers are partially inflated and that Dewar can master the role just as well. Therefore, it makes perfect sense why they want to keep Dewar instead of Pitlick, who would likely demand a bigger payday.
The organization won't admit it, but the current financial situation due to the buyouts is a significant factor in every decision, even the minor ones. That's why Marco Rossi might not play 10 games with the incentive of his entry-level contract sliding to next year. And it's why they committed to Jon Merrill for three years despite his 30th birthday being right around the corner, too. 
It's also worth noting that the depth on the roster has been well-documented, so moves were inevitable at some point due to a depth logjam. Rossi and Boldy's full-time NHL status is right around the corner, so there will be fewer spots available on next season's roster. And who knows? Adam Beckman could even compete for a spot, too. There simply wouldn't be a top-six, or frankly, a top-nine opening for Pitlick.
The fourth line is covered, too. The Wild signed Frederick Gaudreau through next season along with Duhaime, Sturm, and now Dewar. All should be back to anchor the Wild's gritty, strong defensive bottom-six forward corps.
The Wild didn't have Pitlick in their long-term plans, so he became expendable. While there are certainly some aspects of his game that he needs to refine, it's clear that he can be a good depth piece for an NHL roster. The biggest question moving forward is if Minnesota made the right decision. He displayed promising signs of potential despite lacking a real opportunity to shine with the organization.
All Data Via Evolving-Hockey, Natural Stat Trick, and Hockey-Reference