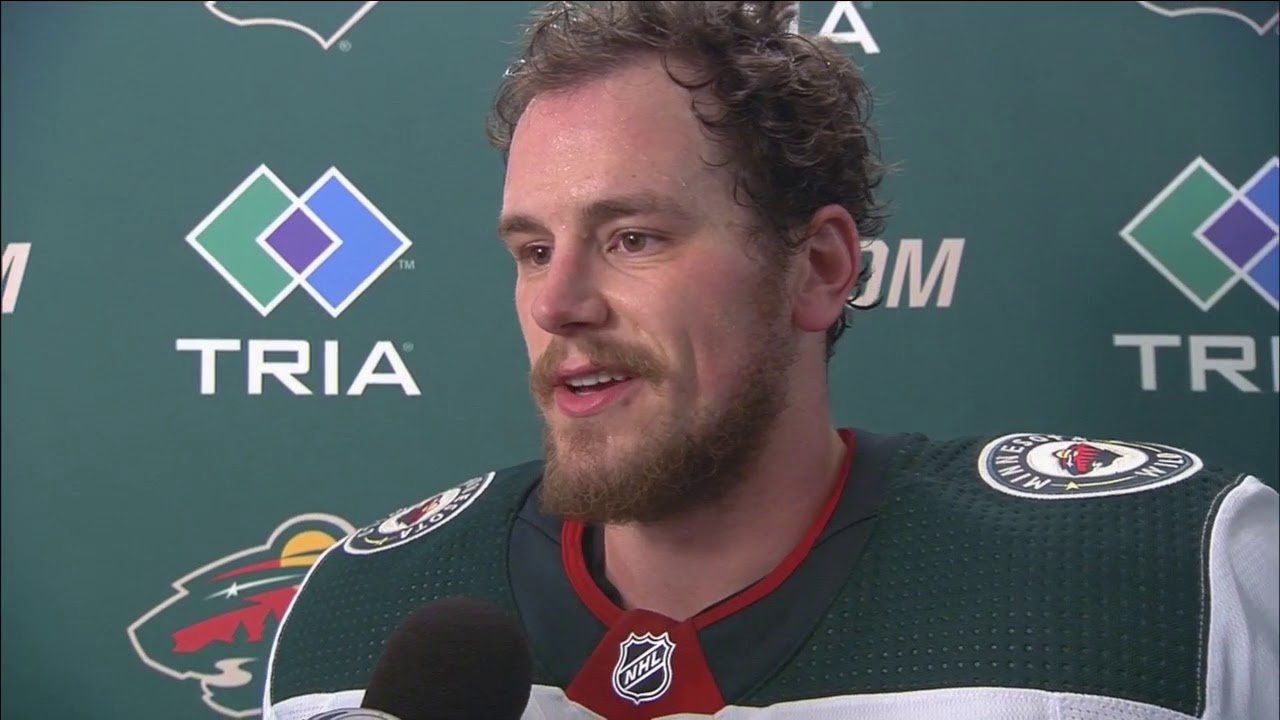 Luke Kunin's ACL injury was unfortunate for the Wild, as they finally had cleared cap space at the Feb. 26 trade deadline to get him back up with Minnesota.

Kunin had spent just over three months in Iowa -- Minnesota's AHL affiliate -- where he was selected to the AHL All-Star Classic in late January. It was just his second game back with the Wild after his recall last Tuesday.
But with Kunin out for the remainder of the season, the Wild seemingly have a spot open on the roster for someone from Iowa who could be worthy of a call-up. Let's see who general manager Chuck Fletcher and head coach Bruce Boudreau could be considering for that spot.
Iowa's captain is also the team leader in points on the season with 45 (10 G/35 A) in 55 games. The 31-year-old O'Reilly comes with 145 games of NHL experience, but just one of those with Minnesota back on Oct. 21 against Calgary. If the Wild badly needed a center look for O'Reilly to get a look. Kunin was slotted in on the wing, so O'Reilly might not be the top option at this point for Minnesota. O'Reilly has played all season as Iowa's top center, so it is very unlikely he would get a call-up to play wing with Minnesota.
Sam Anas
Perhaps the most glaring omission from January's AHL All-Star Classic roster was Anas. Anas is the Iowa leader in points per game this season (0.88) as he has registered 44 points in 50 games this season. He is also the team leader in goals (20) this season as well. However, Anas does get a lot of power play time for Iowa as 19 of his 44 points this season have come with the man advantage. The 24-year-old would more than likely not get a spot on the Minnesota power play should he be recalled, which might mean Fletcher/Boudreau would look at calling up someone else over Anas.
Also Read: Sam Anas Continuing To Produce For The Iowa Wild
A very likely call-up for Minnesota could be Rau, the Eden Prairie native who had three games with Minnesota back in January. Boudreau had spoken highly of Rau during his brief stint with the big club before being sent back to the AHL because of Minnesota's roster crunch. On the season for Iowa, Rau has 14 goals and 16 assists in 49 games. He tallied a lone assist during his brief stretch with Minnesota this season.
A groin injury in late January/early February tossed a bit of a wrench in Mitchell's season. Mitchell played in 21 games early in the season for Minnesota but was sent back to Iowa at the beginning of January as the team returned to full health. Mitchel has logged six games since his return from injury and has points in three out of the past four games -- including consecutive two-point nights. Mitchell will also be a likely call-up as he can fill the bottom six role vacated by Kunin easily.
After just one NHL game early on this year, Kloos has played well enough in Iowa to earn a callback should the situation arise. It's likely a long shot for him given the players on this list, and seemingly ahead of him as a potential call-up, but the Lakeville native has been one of the more consistent Iowa players this season. Kloos has tallied 16 goals and 22 assists in 56 games for Iowa this season and has been mainly on a line with Sam Anas in the last few months.
Also read: Justin Kloos Sets Sights On Returning To Minnesota
---
Stay up to date on the Wild with the Giles & the Goalie Podcast!