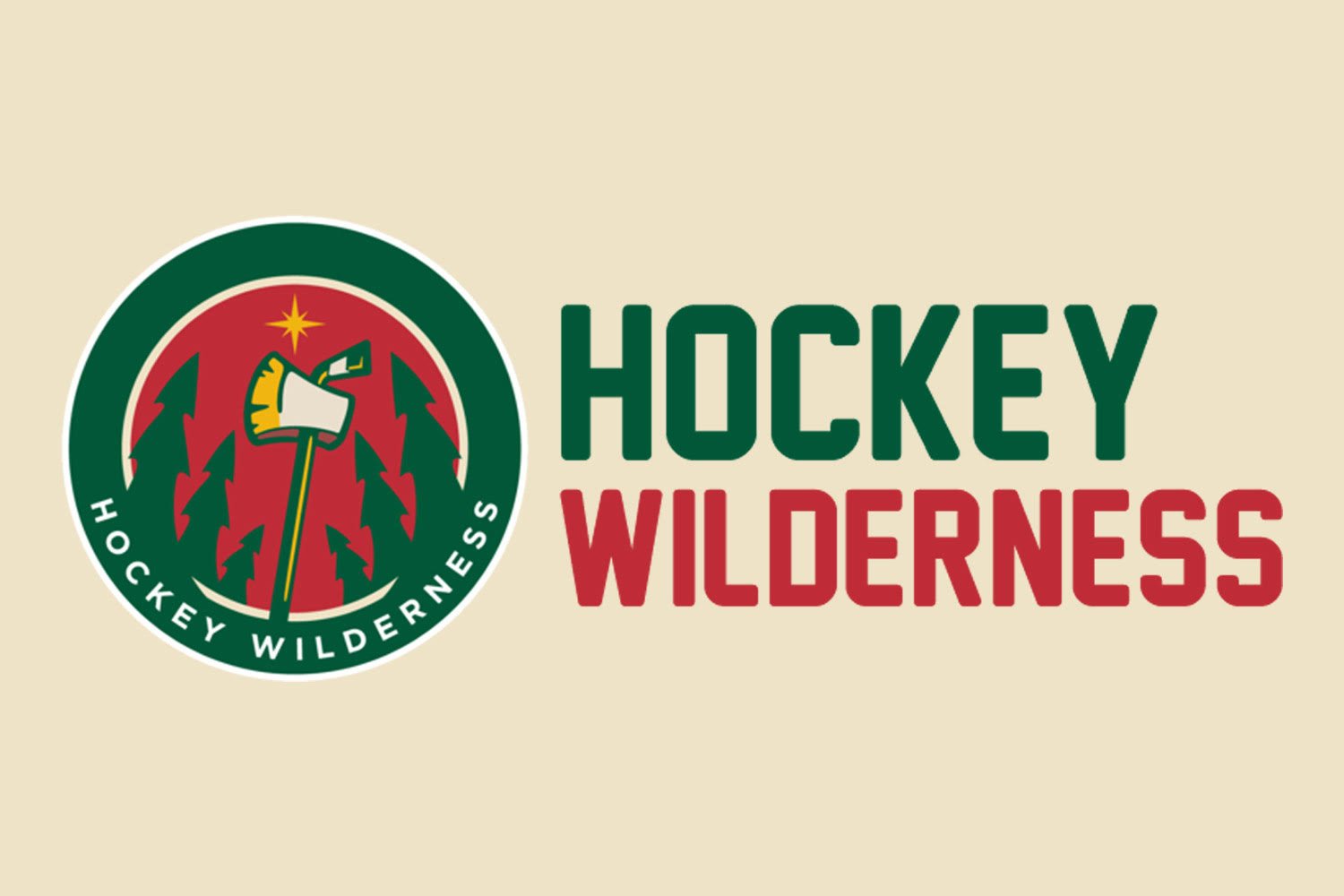 The 2021 NHL season was always going to be a year of "expect the unexpected", and that's absolutely true for Kaapo Kahkonen, who was slated to come into the pandemic-delayed and shortened season at third on the Wild's depth chart behind free-agent acquisiton Cam Talbot and established backup Alex Stalock. But when Stalock's lingering injury, long-lasting COVID complications and eventual placement on waivers created an opening on the Wild's bench, the Wild's Finnish rookie netminder was promoted to be the primary backup to Talbot.
From there, Kahkonen's season endured quite the roller coaster ride, filled with amazing, almost Calder-like highs, and crushing, borderline embarrassing lows. Let's take a look at the season that was for the Wild's rookie netminder.
Unlikely Starter
With Talbot earning three out of the first four starts of the season and the Wild mostly taking care of what would end up being the dregs of the West division, Kahkonen was thrust into extended action when Talbot left a January 22nd game against the San Jose Sharks with a lower-body injury. Coming in cold into a tie game in relief, Kahkonen acquitted himself well, stopping all 17 shots he faced to lead Minnesota to the 4-1 victory.
But despite the strong outing agains the Sharks, Kahkonen's next four starts (all with Talbot unavailable) were a rough go for the rookie netminder. Kahks dropped three of the four, including home losses to San Jose, Los Angeles and Colorado. His save percentage in those starts was a paltry 0.888, and he allowed 14 goals against an expected 8.71. Despite our writing staff asking fans to reserve their judgement, it appeared that the rook's first full season was going to be a rocky one.
Unlikely Calder Candidate
With the Wild sitting at 6-5-0 in the standings, the team fell victim to a COVID outbreak that would pause Minnesota's season for two weeks. Among the dozen or so players who would be placed in the NHL's protocol was Talbot, meaning that when the Wild would eventually make their return to the ice on February 16th, KK would be between the pipes.
But after the entire team suffered a sluggish return to play against the Los Angeles Kings, Kahkonen, and the rest of the Wild, caught fire. Minnesota won their next six straight games, nearly all of them on the road, and all with Kahkonen at the helm. Kahkonen would eventually help lead the Wild to a 12-2-1 span in February and March thanks to a personal nine-game winning streak, earning some Calder chatter along with teammate Kirill Kaprizov thanks to a .947 save percentage. The wins came despite the Wild's continuing struggles on the power-play, as Minnesota managed to only pot four goals on 41 attempts during the 15-game hot streak.
Crashing down to earth
But while midseason was a high-water mark for not only Kahkonen but the Wild as well, as Minnesota briefly held the division lead in March, it all began to falter for the Wild's rookie goaltender. Kahkonen's win streak was finally broken by the Colorado Avalanche in a 6-0 shelling on March 20th, costing him starts in the team's next four outings - all of which were started by Talbot, and all of which earned the Wild valuable standings points as Minnesota went 3-0-1. Another tough loss in his next start, this time, a 4-2 decision to the San Jose Sharks, and Dean Evason would put Talbot back in the net for another four games and another three wins by Talbot.
Then came a potential redemption game against St. Louis, coming off a terrific 8-3 win against the division-leading Colorado Avalanche and heading into a game against a Blues team that was injured and struggling.
The result, an absolutely embarrassing 9-1 loss, where Kahkonen played the entire 60 minutes and watched each and every goal go past him.
Kahkonen would get a few more wins as the season finished out heading into the playoffs, but his 4-4 record over his last eight starts would be marred not only by the nine-goal outing against the Blues on April 9th, but a seven-goal shellacking in the last action he'd see in 2021, and a combined .858 save percentage over his last eight games. The rough finish to the season (along with Talbot's stellar, team-MVP-level play in the playoffs) meant that Kahkonen wouldn't sniff the ice in the Wild's seven-game series loss to the Vegas Golden Knights.
Grading his performance
Giving Kahkonen a single score based on his entire season is tough, considering he had A+ moments and darn near F moments as well. One also has to consider that Kahkonen is a rookie, and eventually NHL teams would compile enough tape on him to figure out his strengths and weaknesses. The compressed season, heavy volume in the mid-year, and the division-only schedule also made things tougher on everyone, Kahkonen included.
You have to weigh his mid-season success higher than some of his failures, because many of those wins came when the Wild had little other choice to play him, with Andrew Hammond or Derrick Baribeau the only other options. When the Wild needed wins, and a lot of them, Kahkonen helped give them wins. Yeah, the nine-goal and seven-goal losses stung, but how much of those were due to Evason's decision to keep him out of the net for long periods of time? And, again, Kahkonen is a rookie - and an NHL rookie goaltender is going to have absolutely horrendous nights. Any other year, maybe he'd get send back down to the AHL for some more playing time and additional confidence. But that wasn't going to be possible in 2021.
All things considered, Wild fans should, on the whole, be much more excited than disheartened for their potential goaltender of the future. And considering Talbot might be a target for the Seattle Kracken, they might not have any choice but to be.
Grade: B