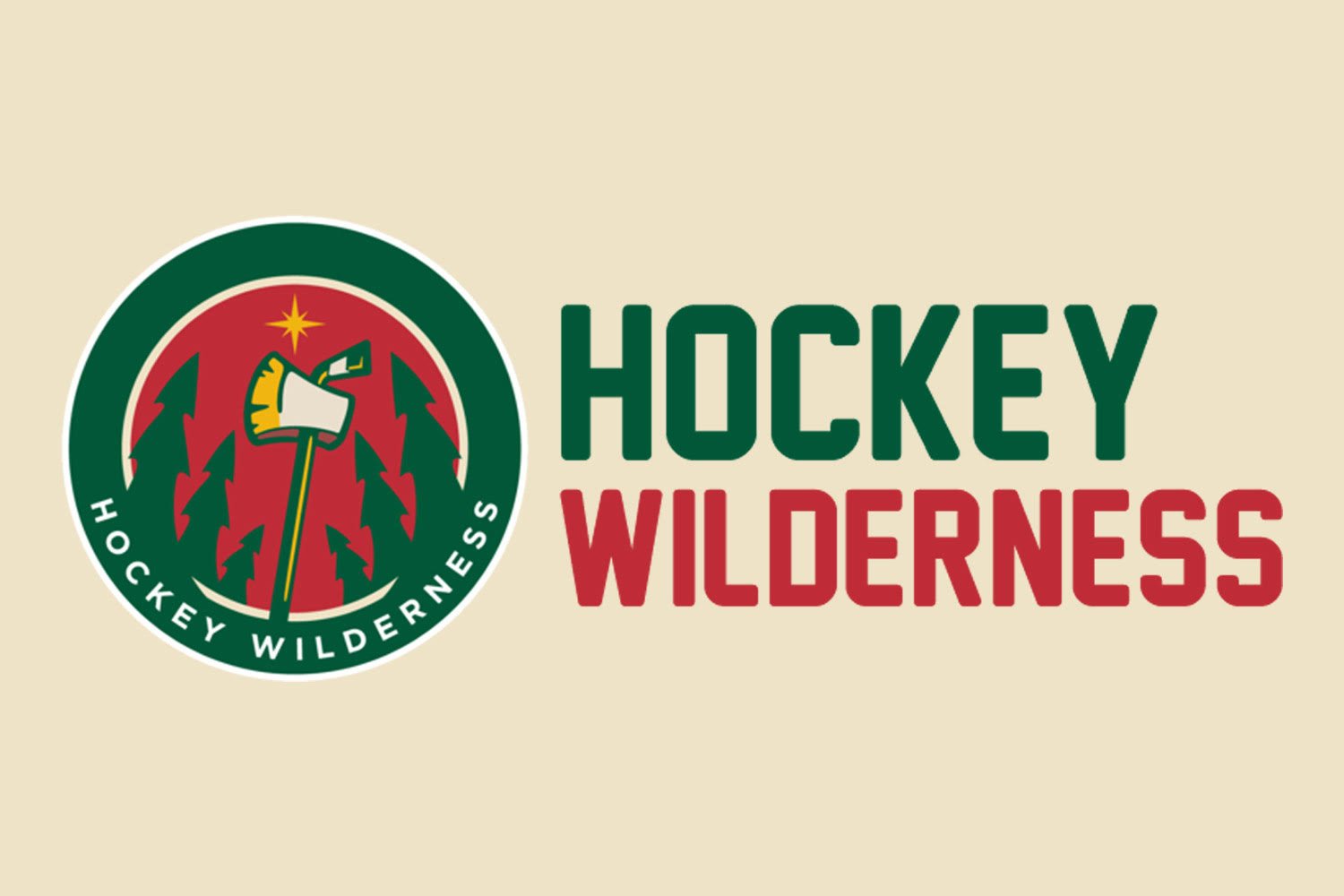 Out of the young talent on the Minnesota Wild's roster in the qualifying round, Luke Kunin was arguably the best of the bunch. Now, Joel Eriksson Ek continued to demonstrate his stellar defensive play, but Kunin was electric playing against the Vancouver Canucks. From goals to physicality, Kunin brought it all.
Though he may not have won over the analytics community just yet, he raised eyebrows of various viewers outside of Minnesota, and of course his Wisconsin Badger fans. Kunin contributed in various ways, and it helped elevated his value. With Wild general manager Bill Guerin making it clear that various changes are on the horizon, is Kunin the perfect sweetener, or a bargain depth player as we look ahead?
Play-In Performance
Next to Kevin Fiala, Kunin was the most exciting forward in the series. Not only did he shoot the puck a lot, but he was also physical. Kunin played with an edge in this series. It was evident early, à la his antics with Canucks forward Micheal Ferland in Game 1.
Unfortunately, Kunin's teammate Ryan Hartman got the worst of that exchange with a spear from Ferland. Ferland thought Hartman was the one clutching his stick. Not Kunin.
Fined for unsportsmanlike conduct in Game 1? That's playoff hockey, baby.
Kunin also scored important goals. One being the shorthanded tally that tied up Game 2 early in the first period.
In four qualifying games, Kunin scored two goals on six shots, dished 11 hits — five in Game 1, four in Game 2 — and blocked two shots. He did not give away the puck once either. One memorable collision involved Canucks veteran Alex Edler.
Intending to hit Kunin, Edler came in only to be surprised bouncing off the smaller Minnesota forward.
Wild fans expect the likes of Jordan Greenway or Eriksson Ek to be the physical ones out of the young core. However, in this series Kunin was one of the most aggressive players on the team.
Again, Eriksson Ek did his job, and he excels in that role. It's not entirely likely that he's going to be moved. But his role is not sexy. Kunin has tools in his belt that are more entertaining. He helps elevate the energy of the Wild and provides some scoring. Furthermore, he is also still a legend amongst University of Wisconsin supporters.
The knock on Kunin this season was his poor analytical numbers. Surprisingly, they followed him into the playoffs. But compared to the regular season, Kunin played in a much higher gear against the Canucks.
In a best-of-five series, the sample size is hard to fully evaluate. This is a classic case of neither the eye test nor underlying numbers alone being able to tell the whole story on the Kunin postseason performance.
Looking Ahead
Kunin is one of the only right-handed forwards on the Wild. He is a restricted free agent who scored a career-high 15 goals and 31 points in his first NHL season as a full-time contributor. Yet, with his limited NHL experience in only 131 games played, it is not expected that he'll end up breaking the bank with his new contract. Whether the Wild sign Kunin and move forward with the 22 year old or decide to trade him, both are favorable for the Wild.
Kunin may not be a fancy stats man, but he proved he can play with the edge needed to personally succeed in the NHL. He can put up points, score, and is strong for a smaller hockey player.
Assuming one or two young roster players need to be traded in order to acquire future assets, compared to Ryan Donato and Greenway, Kunin is the player to keep. From an on-ice point of view, Kunin is better and will be a bargain depth player long-term.
But he could also be the best sweetener piece alongside a Greenway or Donato and a top-four defender in a big package deal to address a position of need — centre or goaltender. The Wild must upgrade scoring and/or refill the cupboards with talent that can make immediate impacts.
Kunin raised his value this postseason. This bodes well for Wild. Regardless of their decision to keep him or move on, Kunin was one of the bright spots in the play-in series loss against the Canucks.
I give Luke Kunin a B.
What do you score his postseason performance? Vote on the Poll below!
Previously in the Minnesota Wild play-in report card series: