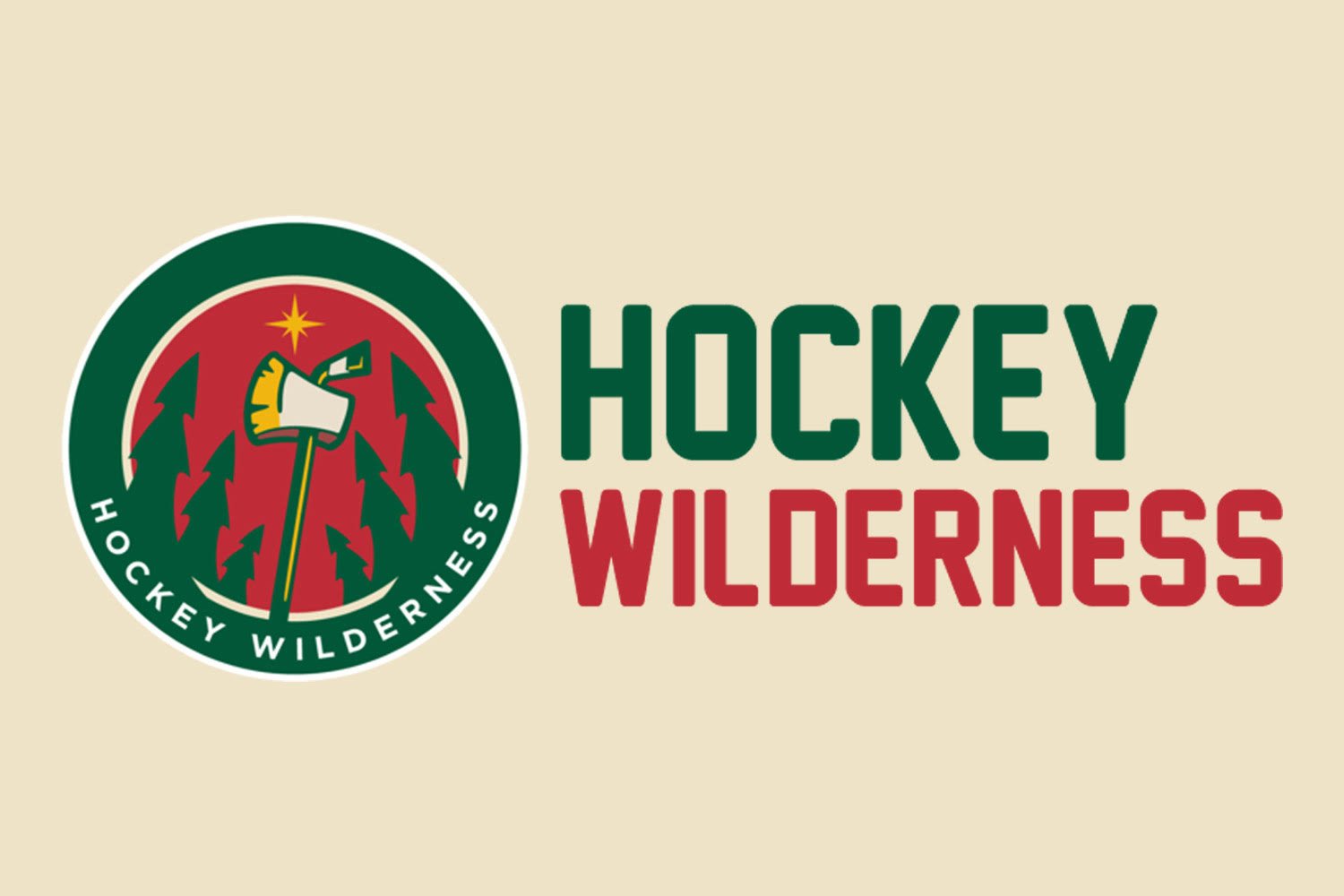 Once again, to make it easier on the reading eyes and the workload, I'll be dividing this translation into three parts. Part 1 is Butch talking about Boogaard and he and Mario Tremblay sharing some interesting Wild stories. Keep in mind I didn't go for a perfect, word-for-word litteral translation, just a translation that reflects what was said and that is perfectly understandable. 

I would like to thank, on behalf of the Wilderness, RDS and everyone at L'Antichambre, the source for this interview. This is translated by me, with exclusive, written permission from RDS and will be posted on Hockey Wilderness ONLY. /// J'aimerais remercier RDS et l'équipe de l'Antichambre, la source de cette entrevue, au nom de tout le monde à Hockey Wilderness. Cette traduction est écrite par moi avec la permission écrite et exclusive de RDS et sera posté sur le site Hockey Wilderness SEULEMENT.

Make the jump for some fun! 

Before I start, I'll be putting my personal comments in parentheses. Also, here's a legend so I don't have to write the name of whoever is speaking at the time:

Pierre-Marc Bouchard = PMB

Stéphane Langdeau = SL

François Gagnon = FG

Michel Bergeron = MB

Mario Tremblay = MT

Sylvain Guimond = SG (He wasn't there for the first part of the show)

 

Let's start!

(Sitting from left to right: PMB, FG, MT, MB, SL. PMB comes on the show after the first commercial break and before they start the presentation, they show the Wild commercial with PMB and Derek Boogaard 

 and they have a good laugh.)

PMB: Good evening!

SL: Welcome to the show! We just saw a commercial starring you and Derek Boogaard, what was the context of that commercial?

PMB: It was a promotional commercial that we did with the Wild during the year. The concept was ''roommates'' (Team of 18000, plenty of Wild fans in the room with them) and we had lots of fun with that one. 

SL: Were you real-life roommates when you played together?

PMB: No, we weren't actually.

SL: How did you find out about Boogaard?

PMB: A little bit like Mario did, we got a call friday night and we heard the bad news that Boogey had been found dead and it was shocking and saddening news, I didn't believe it right away.

SL: You played with him for about 5 years in the AHL and in the NHL with the Wild, what kind of teammate was he? We heard a lot about him being a gentle giant.

PMB: Yeah, Mario was absolutely right about that, he was a great guy, everyone, players and fans alike, loved and appreciated him, he wouldn't have hurt a fly off the ice. He will be missed by his friends and family. 

MT: One of the great memories I have of Boogey with the Wild, and Pierre-Marc will be able to vouch for me here, every month, we would name a new team captain and one time, after about 2 or 3 years that Boogaard was with us, us coaches met with Doug (you know, that guy who used to ''manage'' the Wild) to decide who the captain for that month would be and we decided to give Boogaard the captaincy, and when we handed him the jersey with the 24 and the ''C'' and we said ''This month, the captain will be Derek Boogaard, and, just talking about it, I've got goosebumps, I saw some of the players with tears in their eyes, they were so touched for Boogaard, to see him get the captaincy, you know, a tough guy, 4th liner, hard-worker, you know, Bergy (MB)?

PMB: He didn't expect it at all.

MT: Not at all! It was a decision from his coaching staff and the front office, and it had an extraordinary effect on team spirit and morale, right Butch?

PMB: Yeah, it was a great thing and he deserved it too! He came a long way, started out on the East Coast (ECHL), worked his way up the AHL and he did great work with us.

MB: Well François, it's interesting that you bring this up, because if you look at past tough guys, like John Kordic, err..

MT: Probert

MB: Bob Probert, I had Brian Fogarty who had problems...(Michel Bergeron is an ex-NHL coach)

MT: Chris Nilan had problems also

FG: (Towards PMB) Did you ever see it coming? I didn't know him (Boogaard)

PMB: No, not at all.

SL: Didn't he ask for help from the league's help program?

MT: The only thing I can tell you, when Jacques (Lemaire) and I left the Wild to go to New Jersey, Francois, it's that, we ended up seeing, like Butch mentionned, and by the way, I call him Butch, we always called him Butch... so like he said, Boogey worked so hard to get where he was and he never gave less than his all and after a while, he felt like... not like he was losing faith in himself, but he felt like he was stuck on the 4th line and he would go see Jacques and said  ''I'd like to play on the 3rd line, I can give you more'' 

MB: Mario, I also remember examples of tough guys that are tired of playing that role, that ''beat 'em up'' role, like you said Pierre-Marc, inside, he was a great guy and those are guys that when they played peewee, they were probably a foot taller than everyone else (everyone agrees), in bantam and all that and their parents and coaches would probably tell them while playing on the ice or outside '' Be careful, don't hurt anyone'' so after a while, they develop feelings that they're tired of telling themselves ''Well I HAVE to fight''.

PMB: We won't lie to ourselves, it's not an easy job. (Everyone agrees)

SL: So the funeral procession of Derek Boogaard will be next Saturday in Regina and we're still waiting for the autopsy results because he was discovered in his apartment, so we'll get the autopsy results in the next two weeks, so Pierre-Marc, time to get on a lighter note, gentlemen, are you ready for the question round? (Each panelist asks the guest two questions.) Here it comes.

MB: Pierre-Marc, my first question is... (interrupted by an animation on the show, guys poke a little fun at Michel) I was ready, hahaha. 

SL: He's quick on the trigger! (probably refering to whomever is in charge of the animations), go ahead Michel!

MB: Pierre-Marc, are you anxious to see the ''real'' Pierre-Marc? You know, we've talked about concussions and injuries in your case, you know, playing 82 matches, a few rounds, are you excited to see that?

PMB: Of course! Now that the big injury is behind me, I'll have a big summer of training... I'm satisfied with the season I had this year, for the number of matches I play after everything I went through, it helped my self-confidence, but I can't wait until next season!

MB: Who was the hardest on you, Jacques Lemaire or Mario Tremblay (Ooooohs and laughs)

PMB: (Hesistating, looks at Mario) Jacques, of course (Everyone laughs out loud, especially Mario! hahaha)

MB: I had to know!

PMB: (Laughing) A few, hahaha! But we played A LOT of games. Without exagerration, I'd say we would play between 200-250 games a year.

SL: At the arena as a warm-up?

PMB: Yes, so much so that Jacques became tired of us playing ping-pong, we weren't allowed to play before games anymore!

MT: Now you know why Jacques, you know they would get all warmed up before games, and whenever we had bad stretches of games, he would get angry and say ''They're having more fun playing ping-pong than they do playing hockey! Put that table away!'' (Angry tone)

SL: I don't think he said it like that!

MT: How do you think he said it?

SL: I don't know, but not like that!

MB: A few words are missing (refering to curse words, wink wink!)

SL: That's what I meant! (Gang gets a good laugh!)

MT: Ok ok!

PMB: I think I was ready, I don't think it has anything to do with my injuries, especially since it happened a while afterwards and there was a time before I was 18 and with the Wild, I was very well surrounded, with Mario, Jacques, err.. 

MT: Mike Ramsey

PMB: Mike Ramsey, ummm they were good with young players and they didn't play me every game, I had the chance to practice with the guys everyday, work on my game and Mario made me skate like hell so that wasn't too bad either!

MT: Hahaha that's incredible what Pierre-Marc just mentionned there because I'm telling you François,... Pierre-Marc worked to get where he is, because you know, he came with us as an 18 year old, but it's true that we pushed him, Jacques and I, because we wanted him to grow and improve, especially his skating, because sure in Juniors, he dominated thanks to his vision, but in the big league, he needed to increase his drive with his skating, and I'll tell you something, I'm glad, seeing him right now with his cheeks all white, but when ''Le Bleuet'' was done with him, his cheeks were red something fierce! (Mario Tremblay's nickname is ''Le Bleuet Bionique'' or '' The bionic Blueberry''. Why? No idea, but I think it has something to do with his incredible work ethic and his will to win all the time.)

FG: Well in any case, you made him lose his hair! (Laughs) (For those who don't know, PMB is bald)

MT: But anyway, he deserves what he is, I can tell you that!

SL: Your second question, François?

FG: My second question has to do with Minnesota. I was surprised this year because I visited cities I don't usually visit often like Columbus, Nashville was impressive, Minnesota, you had a huge fanbase and this year, it seems to have diminished considerably. Do you think it has to do with the on-ice product or a simple loss of interest in the Wild?

PMB: Personally, I believe that, like it or not, the U.S suffered from the recession and I think we lost a few fans because of it. Surely though that, like any other sport, any other place, the fans want a winning team, a playoff team and we've missed the playoffs three years in a row now, so in that aspect, it's understandable that the fans are starting to lose interest, which is why we need to have a big off-season and  come out strong next season.

SL: Pierre-Marc, we talked about your ping-pong competitions with Stephane Veilleux, but I absolutely want to show you a video of another sport you like to play, watch this.

(They show PMB playing a game of bowling. He nails a spare and then, looks at the camera as if to say ''watch this!'' and gets a strike! Sweet! Everyone has a laugh)

SL: Pierre-Marc, do you suppose you could have a second career in bowling in the U.S, because bowling is... more popular than hockey in the U.S! (Not in Minnesota! Haha)

PMB: Hahaha no, not at all, but thanks for showing my only strike of the night! Hahaha. Steph (Veilleux) had beaten me again, he was with me for that video and I had lost again.

SL: And that was recorded during your first time here at L'Antichambre

PMB: Uhhh, yeah I think that's it.

SL: Do you have a quick anecdote to share about Mario Tremblay since he's here? (Guys start laughing)

FG: I'm sitting between the two of them, I'll hold Mario!

PMB: Mario, during practice, his passes aren't any kinds of pass, they're not soft passes

MT: Not little girly passes!

PMB: No, they weren't saucer passes, they were slapshots! If you're not ready, forget it, the stick is going to turn, and sometimes, he did it on purpose so Jacques would scold us! 

MT: Haha and sometimes, Jacques said things to you and Veilleux, didn't he? Didn't he say '' Bleuet is sleeping today, right?'' 

PMB: Haha yeah, sometimes if Bleuet didn't put the puck in the spot... hahaha!

SL: Pierre-Marc, you're staying with us, because after the break we'll talk about your concussion and we'll have Sylvain Guimond here with us who'll talk about Force = Mass X Acceleration.

 

And so concludes part 1. Part 2, like Stephane said, will be about PMB's concussion and how he lived through it. Part 3 will be Sylvain talking about the science behind hitting in the NHL. 

Tell us what you think, Wilderness!