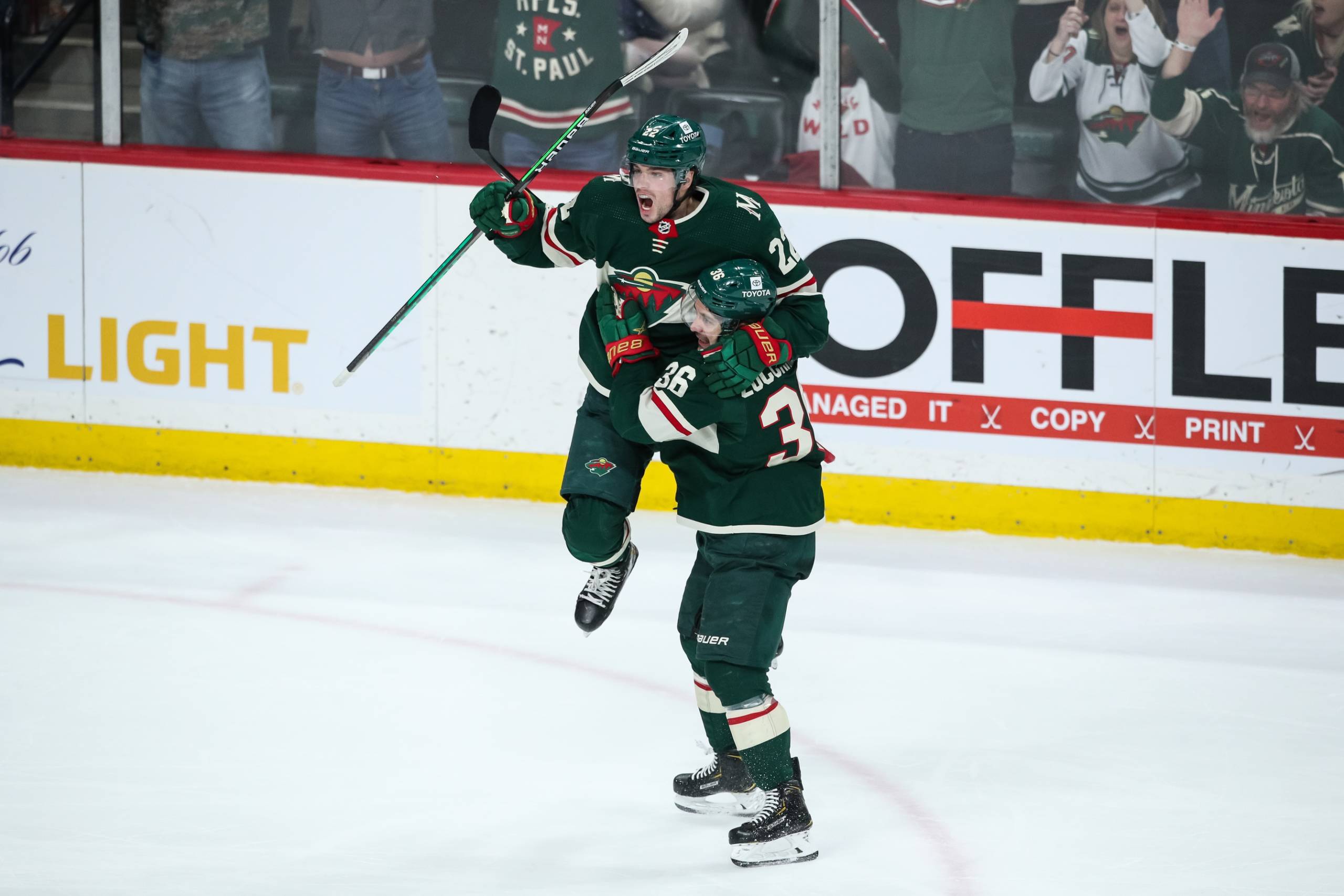 Paul Fenton's tenure lasted only 14 months and was a disaster by many accounts. The Minnesota Wild fired him after he failed to build relationships and grasp essential facets of the job, leaving the organization reeling. Subsequently, owner Craig Leipold publicly admitted his mistake. Whether it was Fenton's constant battle against leaks or trouble with analytics, it was evident that the organization needed to make changes before the damage derailed the future.
Nearly three years later, the Minnesota Wild will be entering the playoffs as a legitimate Stanley Cup threat next week. It's the byproduct of a record-breaking season that has surpassed several team and individual milestones. Bill Guerin continues to make the right moves and establish a culture that will ensure the Wild's success is sustainable. Guerin and Fenton are polar opposites, proving Fenton was unfit for the job.
The Wild's success this season starts with superstar Kirill Kaprizov, who became the first player in franchise history to hit the 100-point plateau. While the 25-year-old winger has completely transformed the franchise's trajectory, there have been other impact players behind Minnesota's success. Kevin Fiala, Mats Zuccarello, and Ryan Hartman are having career years this season. All three happen to be players Fenton acquired.
Even though Fenton made poor decisions that general managers can't afford to make — regardless of the learning curve that comes with the job — it's clear that the Wild wouldn't be where they're at this season without some of his risky moves.
Fenton made numerous one-for-one trades, a shortcoming that became evident right away. They resulted in the Wild getting a smaller package than they should have. Fenton's abrupt ill-advised decisions, such as trading Nino Niederreiter for Victor Rask, was a costly mistake. Worse yet, none of Minnesota's scouts went to Carolina to evaluate Rask before the trade happened, according to the report from The Athletic.
Then there's the Charlie Coyle trade that brought back Ryan Donato. In hindsight, it's hard to blame Fenton for this trade because Coyle was underwhelming in parts of his last two seasons in Minnesota. Fenton certainly didn't maximize Coyle's value, but he could have done worse than getting Donato, a young, versatile forward, in return.
While Fenton had his weaknesses, he had an eye for identifying talent. Fenton desperately wanted to reunite with Fiala, who he dubbed a "game-breaker." But he sent shockwaves throughout the hockey world when he traded Mikael Granlund to the Nashville Predators straight-up for the promising winger. Fiala has 79 and 186 points in 214 games since the trade. Granlund has 41 goals and 124 points in 209 games for the Preds.
Furthermore, Fiala's 2.68 points-per-60 at 5-on-5 is the 17th best rate since 2019-20. While Fiala's future in Minnesota is uncertain beyond this season. However, the trade has undoubtedly gone in the Wild's favor despite the return being perceived as underwhelming at the time.
Fenton also added significant pieces through free agency when he signed Zuccarello and Hartman. The Zuccarello signing isn't just starting to look good; it's a great contract that he's outproducing this season. While he has two years remaining on the deal, it's difficult to believe the Wild will see his worst days. This season, the 34-year-old winger has a career-high 79 points with a blend of shooting prowess and remarkable playmaking.
Just like Zuccarello, Hartman is not only having a career year; he's a legitimate option as the Wild's No.1 center during the next three cap-strapped years ahead. He has career-highs in goals (34), assists (30), and points (64). The Kaprizov-Hartman-Zuccarello line has been one of the best lines in hockey, with a 65 percent actual goals share. The trio made the Wild a much-deeper squad.
Don't forget about Matt Boldy, either. Fenton drafted him over Cole Caufield, a more popular prospect at the time. Boldy, 21, has been everything the Wild needed him to be since his call-up. Not only is he having a terrific rookie campaign, scoring 39 points in 46 games, but he's seamlessly fit in the top-six as a scoring threat. His arrival added another element to the lineup, and he's complemented Fiala, too.
Fenton had two solid drafts in Minnesota overall and added some good talent to the pipeline in addition to Boldy. Adam Beckman and Connor Dewar are the most notable players from his two drafts, and Wild fans have seen a glimpse of them this season.
While Fenton hasn't been vindicated for his disruptive tenure with the organization, he deserves some credit amid the Wild's banner year. His execution was far from perfect. However, his ability to identify talent was revealed after his time in Minnesota. Without several of his key additions, the Wild might not be quite where they are today.
All Data Via Evolving-Hockey, Natural Stat Trick, MoneyPuck and Hockey-Reference