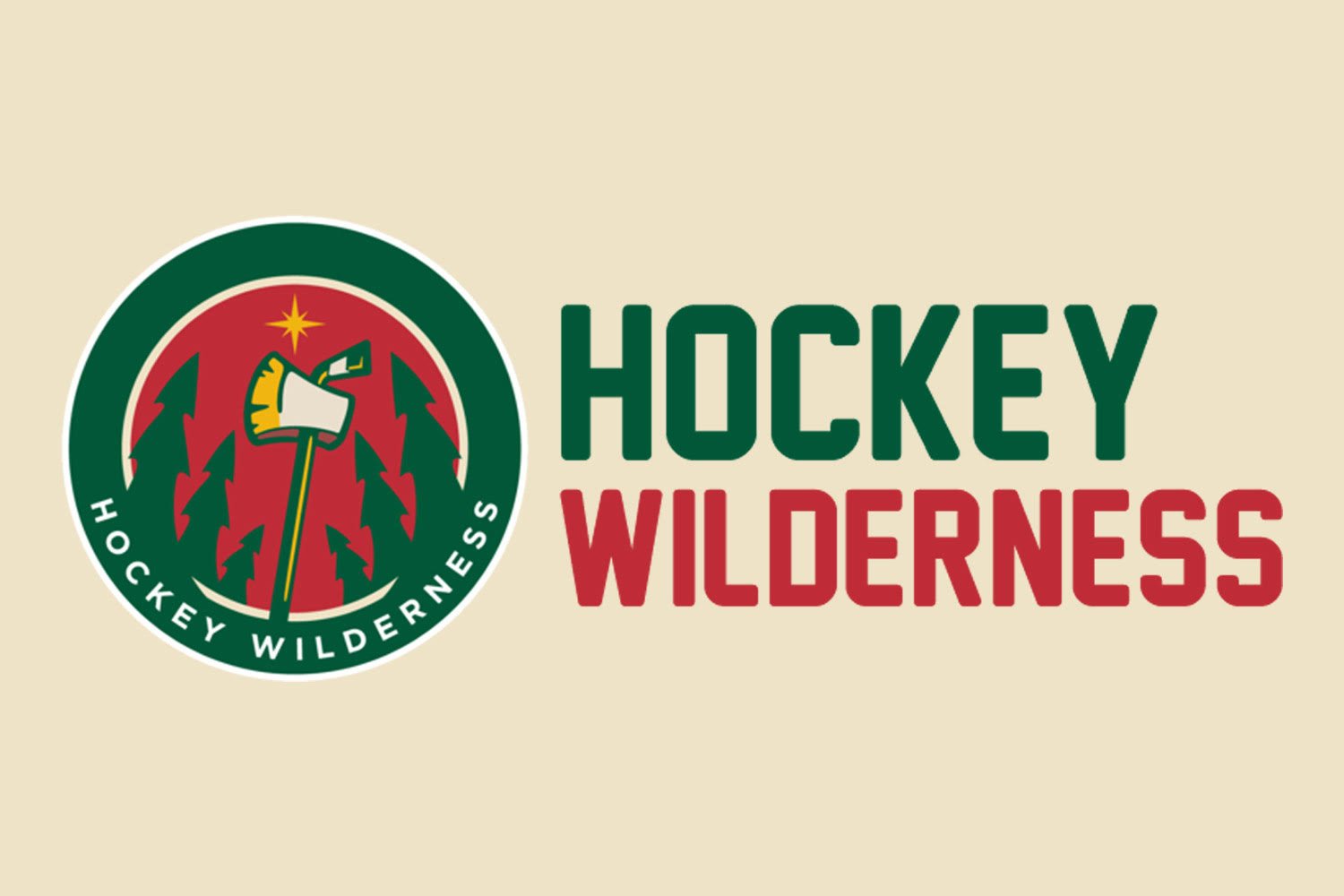 How could this have happened? How did a great regular season get so completely washed out by five games? All that work, for nothing! If you're like me, you're finding it hard to deal with the Minnesota Wild's abrupt dismissal from the Stanley Cup Playoffs. The confusion, the questions, the blame, the anger, and the denial - it's all normal.
Julie Axelrod, the author of "The 5 Stages of Grieving and Loss," posted on psychcentral.com and lays out for you the very normal processes of getting through the tough times. While she wrote it for the grieving process of a loved one, we can adapt what she explains as, "universal and experienced by [fans] from all walks of life."
Looking back, I wrote about how the Wild were the better team and still lost. Surely that was my denial stage. How can one really be the better team, exhibit good process, but still wind up out of the race altogether? The fact of the matter is, I was denying the flaws in my own favorite team and they were exposed. Even with better process, they still had the very same vulnerabilities as they had had in the past, and those were exploited. While I spoke real truths about the way the Wild performed, they did need to do more; players needed to raise their games that much more and weren't capable of doing it. But I was in the first stage of grieving - Denial and Isolation. I pulled back from Twitter and didn't want to believe the grind that is the 82-game season of the NHL and nerve-wracking Stanley Cup Playoff were actually over. I just couldn't believe that the Wild were the ones out....so, so early.
Then Tuesday, Wild General Manager Chuck Fletcher held his year-end press conference to reflect upon the Wild's season and give his thoughts on what went wrong. I had already reached the 2nd stage of grieving - Anger. I was ready to hear him go on and on about how those results were not acceptable; how the Wild had good players but just didn't show up. I wanted to hear him take blame, or place blame, or...
Well, he couldn't do that. He can't go nuclear as the manager of a professional organization like the Wild. He would only be hurting himself, his leverage, should he start throwing players or coaches under the bus. Even then, I couldn't bear to hear his "butterflies and rainbows" version of the season. Even I knew, in my hot take filled rage Tuesday, that changes will be minimal, and even over the last 3 seasons of blogging every night and day, following each game, each player, analyzing all of it, that change will likely be difficult for this team, as well as painful. The Wild have a projected $11 million to work with against a $73 million cap for next season. With players like Mikael Granlund, Nino Niederreiter, and Erik Haula all up for deals as Restricted Free Agents, decisions must be made, but it still makes change difficult.
Which brings me to today. Today we are at the 3rd stage of the grieving process - Bargaining. As Axelrod explains it:
If only Dubnyk matched Jake Allen. Devan Dubnyk had, by most accounts, a solid post season. His .925 save percentage was a nice bounce-back from his awful month of March where he posted a .889 sv%. And yes, he did keep the Wild in games with some great saves. However, when the guy at the other end of the rink is posting a .956 save percentage, and standing on his head making save after save, goals like Paul Stastny's in Game 5, Joel Edmundson's in Game 2, or even Colton Parayko's in Game 3, just have to be stopped. This series takes a different look if those goals don't happen.
If only Mikael Granlund didn't block a shot in Game 1 with his right hand. We found out in Fletcher's press conference that Mikael Granlund suffered a broken hand and was playing through it during the series. For a guy who put up 69 very nice points in the regular season, being hindered by pain in his hands - something he uses to make the deftest of plays - is not a recipe for success. He got the assist on Zach Parise's game-tying goal in Game 1, but was relatively unheard of the rest of the series. If he doesn't break his hand, does he find the score sheet a bit more? We'll never know.
If only the Blues didn't fire Ken Hitchcock, the Wild would likely never faced them in the post-season. The Blues were on a downward spiral behind a floundering Jake Allen, who couldn't stop a beach ball. And Mike Yeo was ON THAT STAFF!!! Yet, when Doug Armstrong decided to elevate Yeo and dismiss Hitchcock, the Yeo defensive system helped prop up a goalie that was struggling for confidence. Then, Yeo tapped on assistant GM, and THE WINNINGEST GOALIE OF ALL TIME, Martin Brodeur to help the struggling netminder find his game. Hitch wasn't doing that, and instead, it was Yeo leading his team over the Wild in the Western Conference First Round.
If only the Wild didn't have the month of March. If Minnesota had finished just four points better, they'd have won the division title and would have faced the Nashville Predators. Now, there's no saying that the outcome would be different, and I could very well just as likely be writing this same post. After all, Pekka Rinne, who was mostly pedestrian this season, was absolutely on fire as they swept the Blackhawks. That said, the Predators like the speed game, a game the Wild also like to play. And it's possible the Blues were likely a worse match-up for the Wild than the Predators, whom the Wild went 3-2 against in the regular season. The Wild, even when Rinne has been Vezina worthy, just seem to have been able to find a way to solve him.
If only the Wild didn't lose the three home games in the series, we'd likely be preparing for a Game 7 at the very least. Home-ice advantage has not been kind to the Wild as a franchise. With a 1-7 record in the post season in series with which the Minnesota Wild have held home-ice advantage, Minnesota might rather chose to kick than to receive next time. The Wild were swept by the Anaheim Ducks in 2002-03 by J.S. Giguere and his bed sized goalie pads. In 2007-08, the only banner year in franchise history, the Wild lost in six games to the Colorado Avalanche....eww. Then 2016-17, the year the Wild photobombed the Stanley Cup contention picture, they lost all three homes games to the Blues and were ousted in five. The X is a great place to watch hockey, watch concerts, and be seen, but for the Wild in the playoffs, it's a house of horrors when they have to start a series at home.
If only I didn't let myself believe this team was special? I surely wouldn't be feeling so crestfallen. I wouldn't have had my hopes risen so high only to be dropped into the garbage disposal, ground down to mush, and then flushed through the pipes. I normally keep a cautiously optimistic viewpoint of my favorite sports team. But I was so ready for this team to be it. What if it's my fault for not being a better fan? I didn't make it to a game this season. It was just the second time in the franchise's history that I had not made it to Xcel Energy Center for a Wild game since 2000. Maybe I caused a Butterfly Effect by not attending a game? Surely I can make it up to them next season, but I have failed the team, and my fellow fans.
Maybe, I am the curse that needs to be destroyed like the horcrux that Harry Potter was to You Know Who? Is there an appeasement to the Hockey Gods, or if I have to sacrifice a fried chicken to Jobu, can something be done? There must be a deal in there!
If only...